As we are all aware, parking lots in popular places such as malls are often full during peak hours due to the excess demand. Looking for parking spots is a tough and inevitable task when visiting malls.
Consequently, some selfish individuals try to reserve parking spots by standing in front of them and waiting for their friends or family members to park.
This act, better known as "choping" has gradually become an infamous culture frowned upon by many.
A netizen took to Facebook to vent her anger at her younger sibling's parking spot being "choped" by a lady, who stood and waited for the car parked earlier to exit, before blocking the way to let the car which was suspected to be her family member's to park the spot.
Walking around parking spot while waiting for owner
Hey XpG uploaded two videos of the incident, with the first one recording the lady walking around a parking spot occupied by another car while being on the phone smilingly.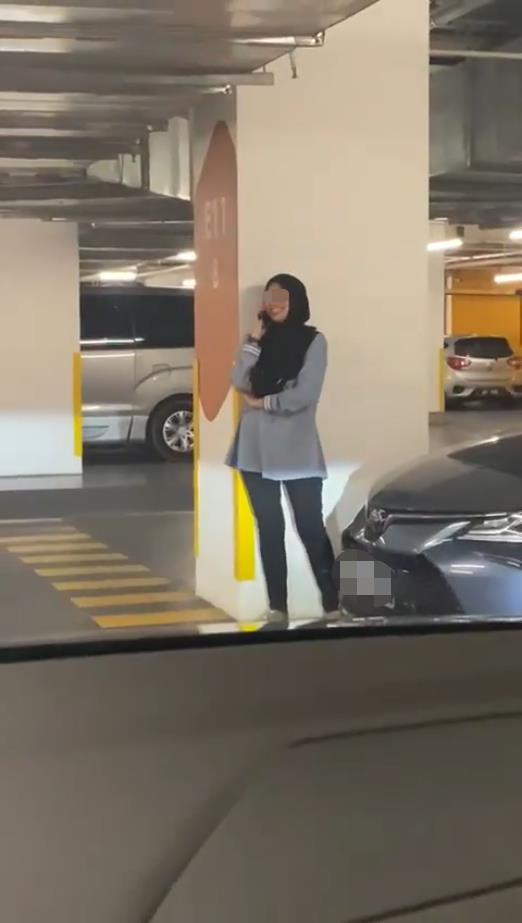 Seeming to be waiting for the return of the car owner, she was seen standing in front of the parking spot while using her phone, before approaching the cameraperson's car and informing those in the car that she wanted to park at that spot, when they said that she could not do so.
'How can they do this?'
Not long after the second video began, a black Mercedes emerged from behind and stopped near the car which was about to exit.
Turning a deaf ear to what the cameraperson had said previously, the lady instructed the car which was probably her family member's to park at the spot right after the other car left, leaving the cameraperson honking profusely while reprimanding the lady.
We waited for so long and the person (who just arrived) take the spot. They are indeed stupid. How can they do this?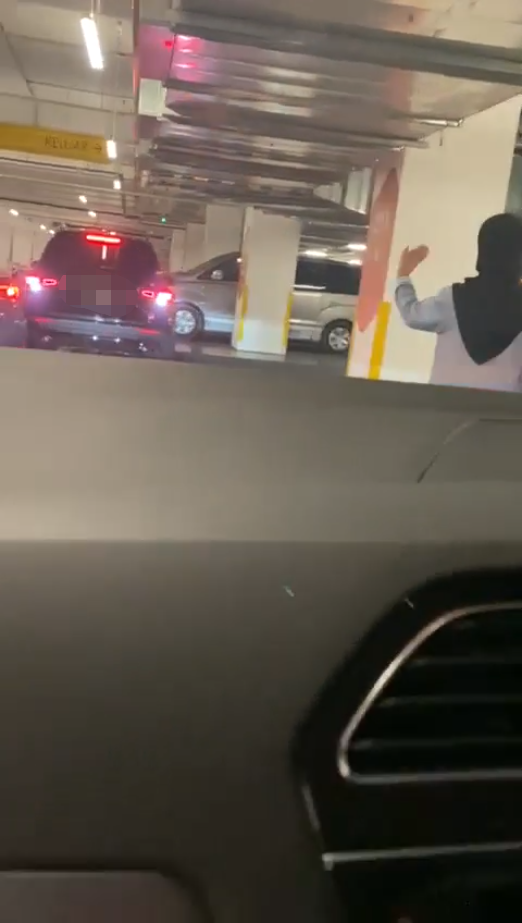 Watch the videos here:
'This is wrong and disrespectful'
The post, which has since garnered 5.3k shares and 1.1k likes, saw comments of netizens finding the lady's act unreasonable.
From Singapore where the "choping" culture first gained popularity, one of the netizens claimed that the lady's act was incoherent even to him.
"I'm a Singaporean, yet I don't understand why she has to do that. No matter which land we are on, this is wrong and disrespectful."

One even deemed the lady wrongful by law, stating that standing to reserve a parking spot is indeed a crime under Section 50 (3) of Road Transport Act 1987.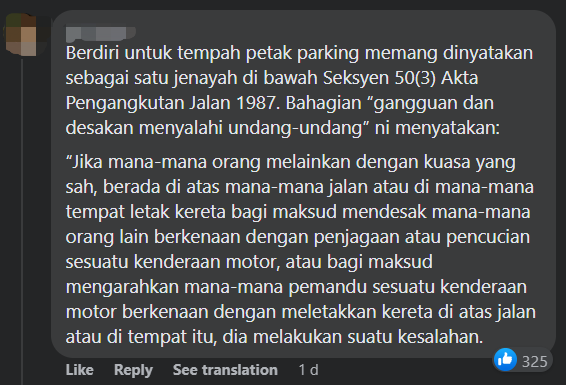 Another netizen suggested that requests the security to clamp the car wheel to let the owner realise how serious "choping" parking spot is.
However, the author replied that she couldn't do that as there is not any law implying that cars should be clamped in this case. She added that we need to report to the right party.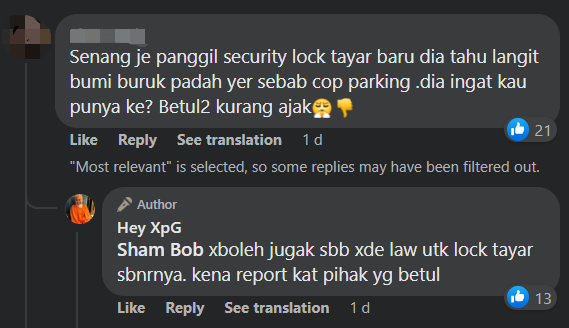 Another netizen commented with a sense of humour, saying that we should use this method against people who do that to make them regret it, with a video of a car parking the spot regardless of the "chopper" attached below the comment.
"If there is this species of people who loves to play 'choping', you need to use this way, only then will they know to regret."

Have you ever had the experience of your parking spot being "choped"? Let us know in the comments!
Read also:
---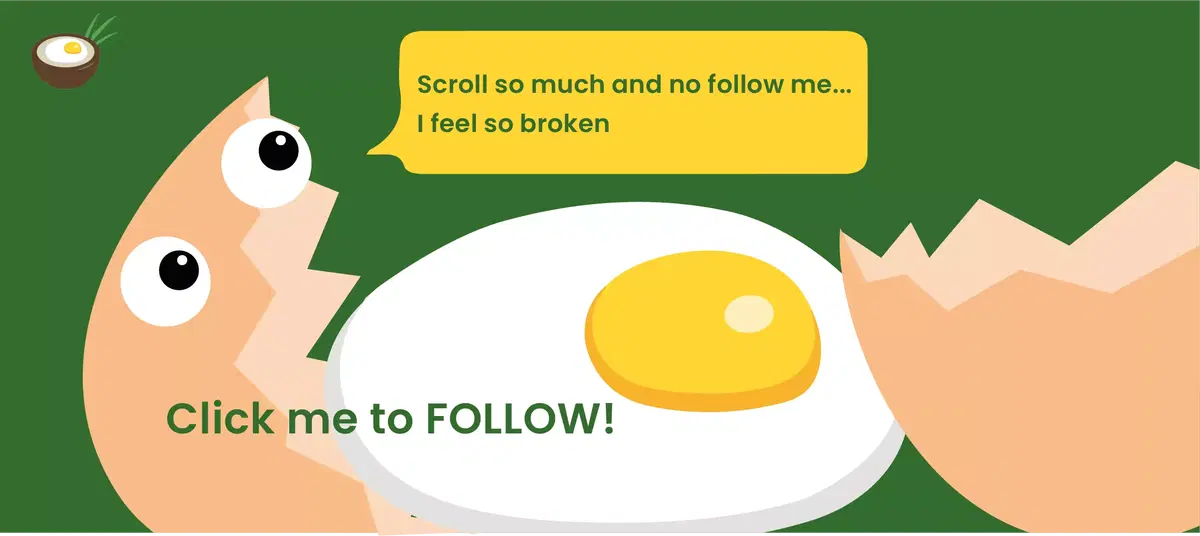 ---
Cover image via Facebook/Hey XpG
---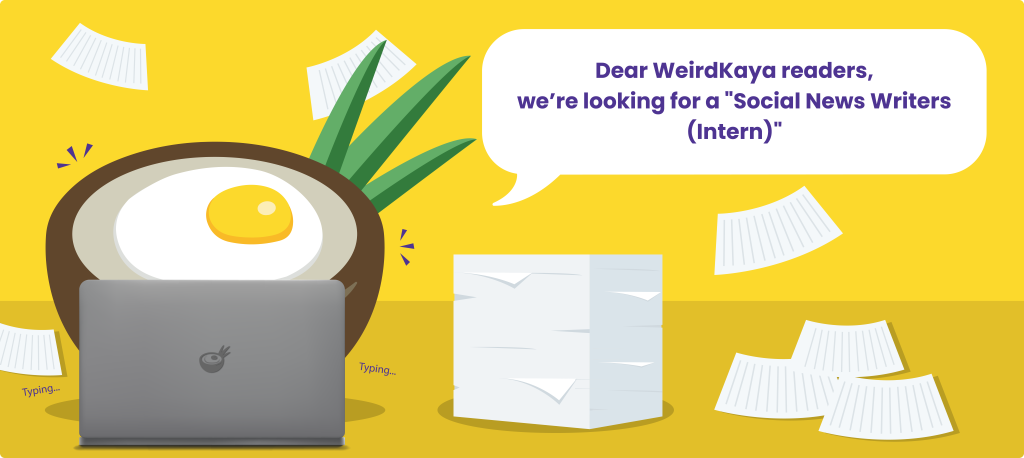 ---