Every pet owner would understand the feelings of losing their beloved pet. They don't have the ability to express their emotions hence why we, the pet owners are responsible to take care of our pet like our own child.
However, not everyone understands the pain of losing a pet and decided to be abusive towards the pet just for fun.
Pay a ransom for the cat to stay alive
A cat owner has reported to Malaysia Animal Association (an animal rights group) where he has been looking for his missing cat and was asked to pay a ransom of RM6,000 if he wants his cat to stay alive.
The cat owner, who realized his cat has gone missing in his neighborhood area at Taman Kwang Ming, Kuching, Sarawak was then made a poster about his missing cat and the search was put up on his Facebook page.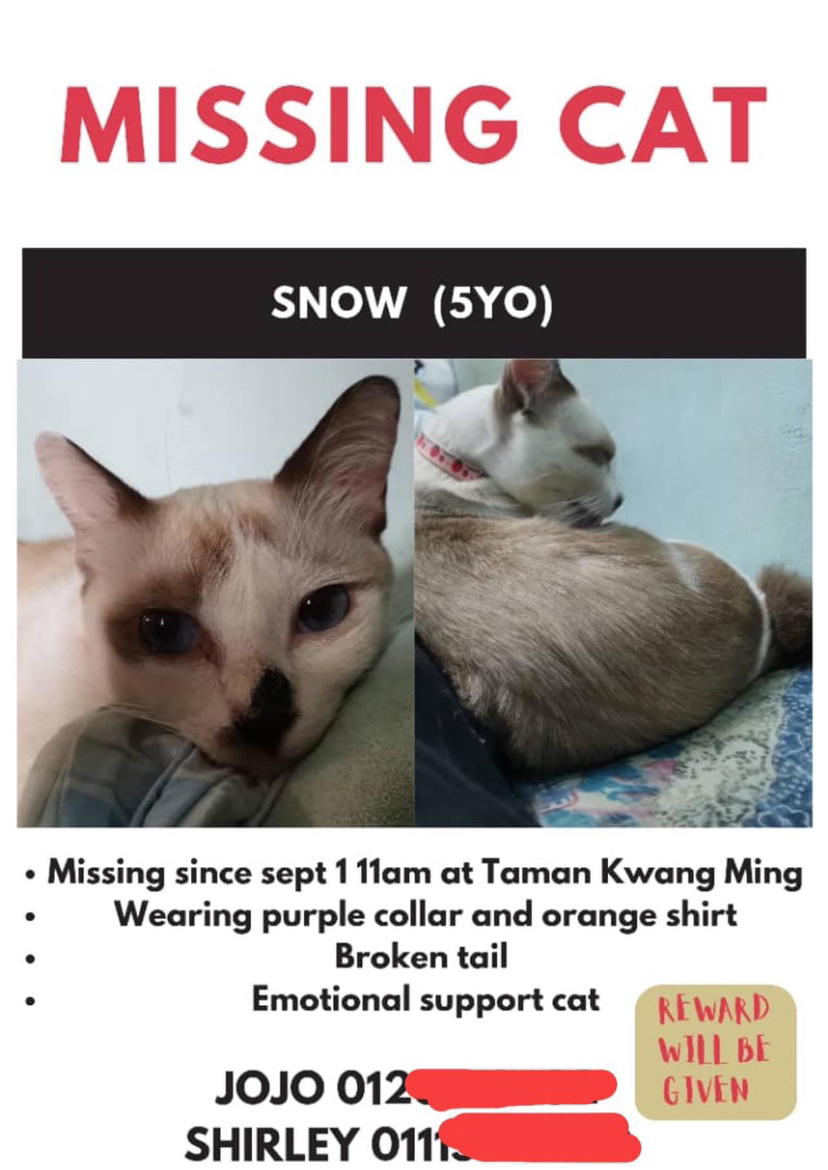 However, on the 3rd September, the cat owner received a Whatsapp message from a stranger admitting that he has kidnapped the cat and even included pictures and videos of his cat.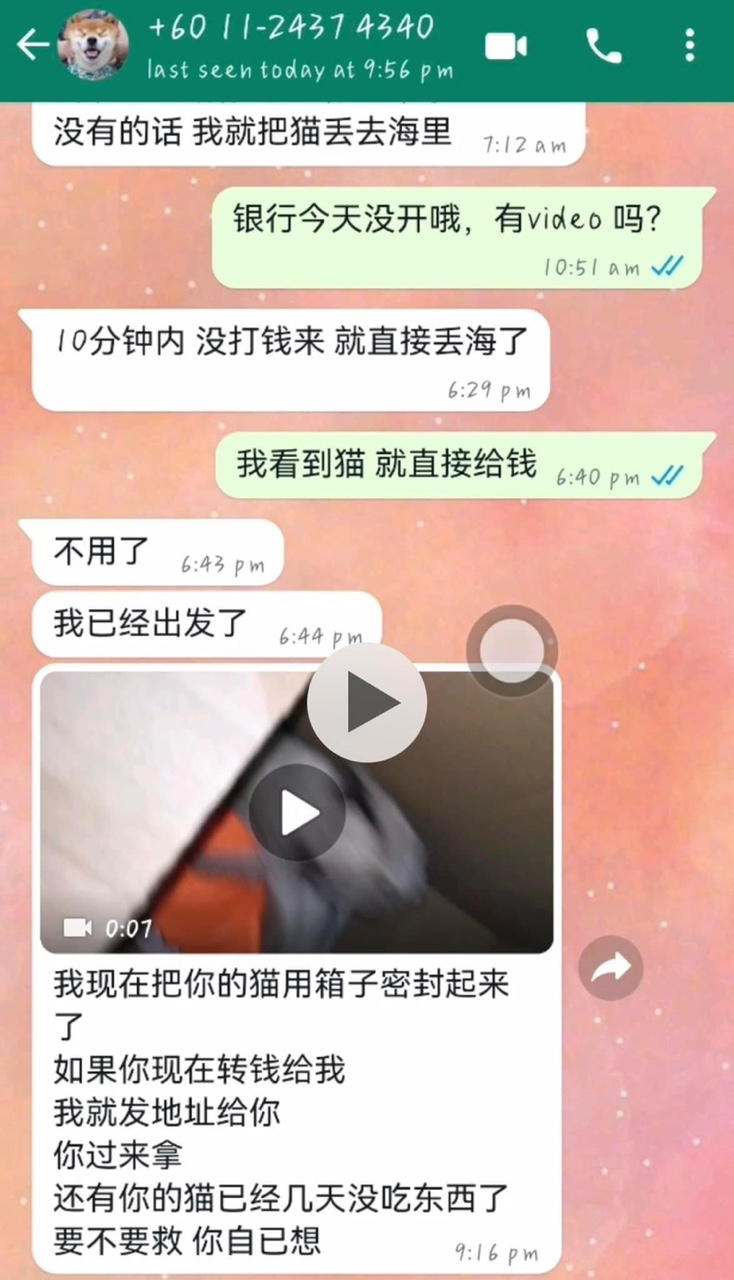 The owner was asked to pay the ransom through an online payment before 6 p.m on the same day.
"The kidnapper threatened to throw the owner's cat away into a nearby river if he failed to pay the ransom. He is also warned to show up alone and to not do anything that could anger the kidnapper in order to be safe", said the association.
The owner lodged a report the next day at Sekama police station in Kuching where the investigating officer said that it would be a difficult case as the bank could only divulge the account holder's information three months later.
The owner also told to not take the trouble to save the cat and that they promised him a new cat.
Read the post here:
Urged authorities to take actions
The association has also urged authorities to take actions against the 'catnapper' who kidnapped a cat and demands for a ransom through their post on Facebook.
They also demands for the authorities to take such cases seriously and should be treated as a serious crime.
"This case of kidnapping a cat should be taken seriously as it involves lives, money, the owner's emotions and everyone's safety in a long run", they added.
May the kidnappers or 'catnappers' be punished with a fair punishment.
READ ALSO:
---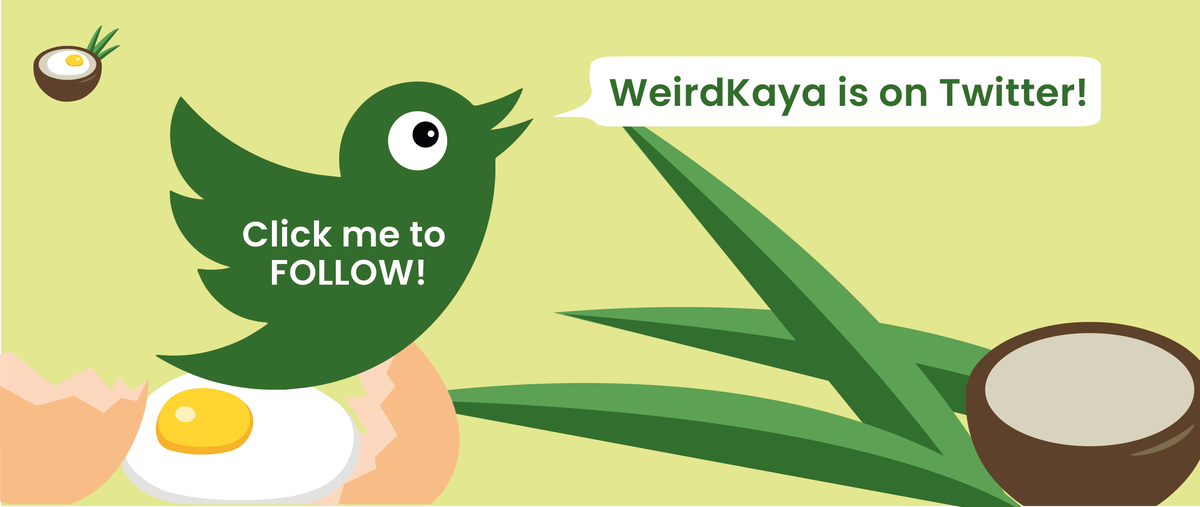 ---