Inflation has not been kind to everyone's wallets for the time being due to economic downturns and the ongoing war in Ukraine.
While food prices are expected to soar, a netizen was particularly shocked over being charged RM71.50 for two plates of rice including drink he had ordered from a stall in Desa Pandan.
Charged RM71.50 for meal
According to a post originally posted to the Facebook group Warga Ampang and reshared by @isusemasaviral on Twitter, the netizen shared that he had ordered two plates of rice with dishes.
Some of the dishes that they ordered included grilled fish, bitter bean, sweet soy beef, and small bits of fried squid.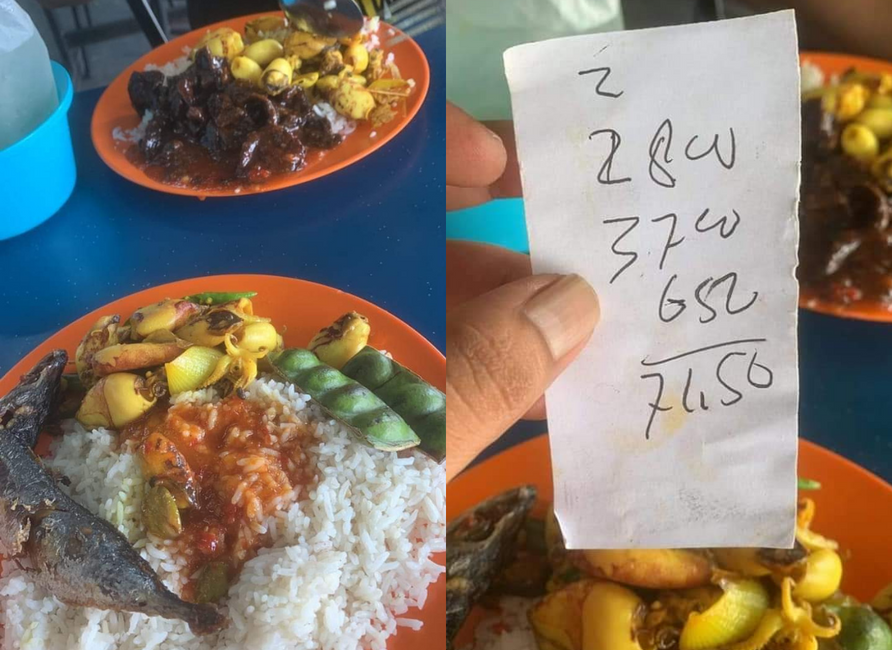 To his horror, the final amount came to RM71.50, which was inclusive of the drinks.
"Excluding drinks, these lunches cost RM28 and RM37 each. They said they were charged RM2 for each small squid that they took."
Read the tweet here:
Terkejut Lunch Break kena RM28 & RM37 (tak termasuk air)…ambik sotong katanya kena caj RM2 seketol padahal sotong kecik2 giler…kat Desa Pandan…

Dari page : Warga Ampang. pic.twitter.com/BNL60LOtta

— ISU SEMASA VIRAL (@isusemasaviral) January 25, 2023
Netizens not surprised
In the comment section, netizens shared how they were also fleeced by unscrupulous vendors who charged exorbitant prices for their meals.
One wrote: "Everything's expensive now. White rice with 7 small pieces of kunyit beef already costs RM8.50!"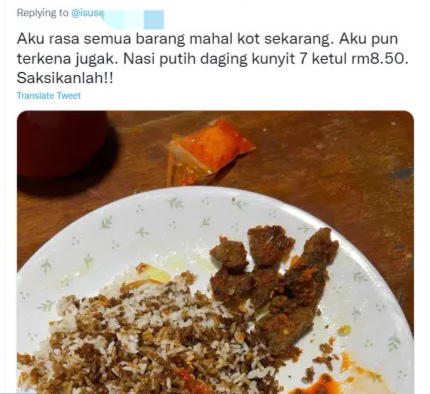 Another wrote: "They are not transparent on how much they charge for mixed rice. Sometimes they charge a different price for the same dish."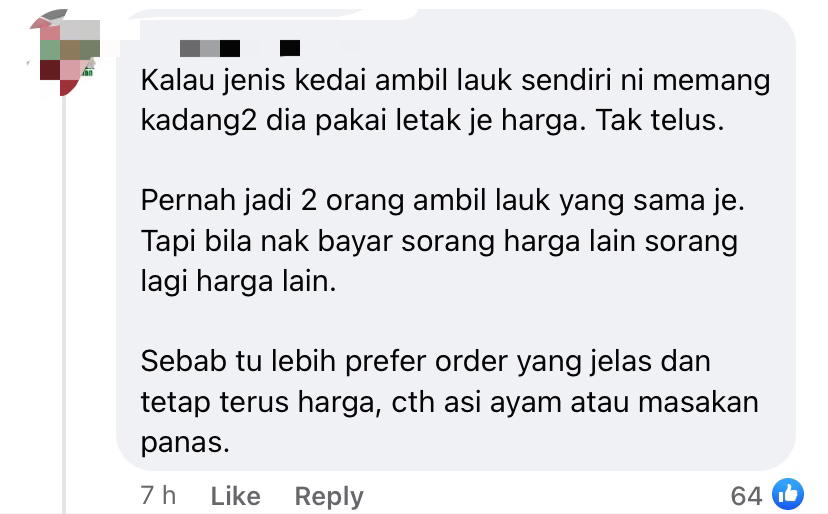 Meanwhile, those who patronised the same stall in Desa Pandan said that the place was known for its sky-high prices.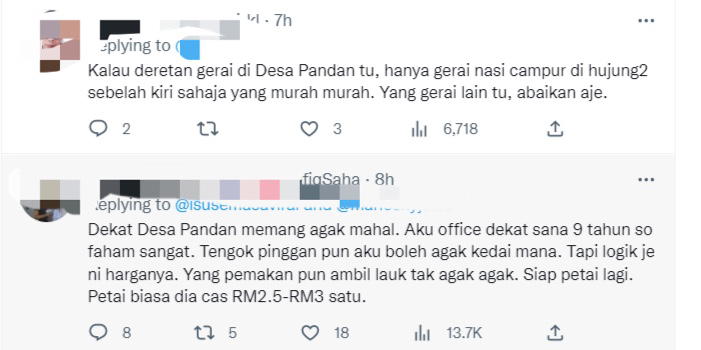 Early this month, a man in JB was charged RM86 for a plate of nasi kandar with fried chicken and sotong at Pavilion KL:
---
---
---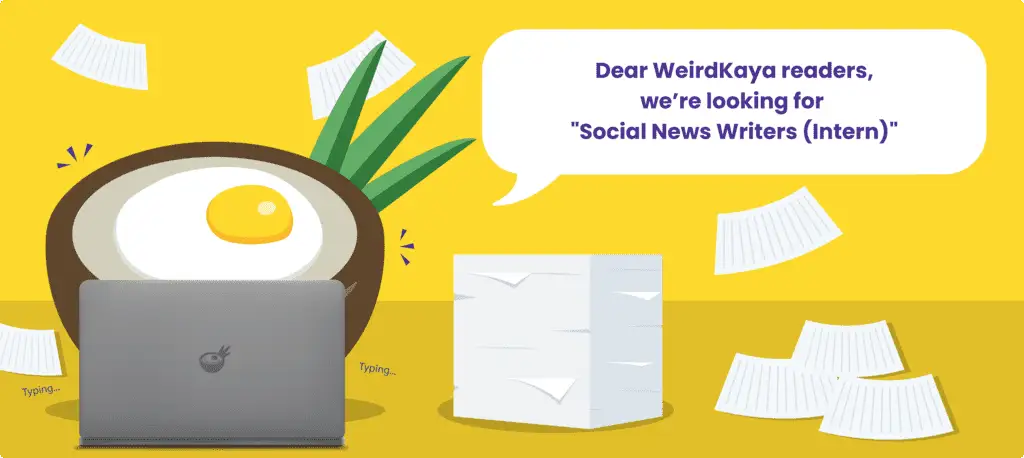 ---