National sprinter and Malaysia's first Paralympic gold medallist Ridzuan Mohd Puzi broke down in tears after learning that his coach, R. Jeganathan, might have his contract terminated by the National Sports Council (NSC).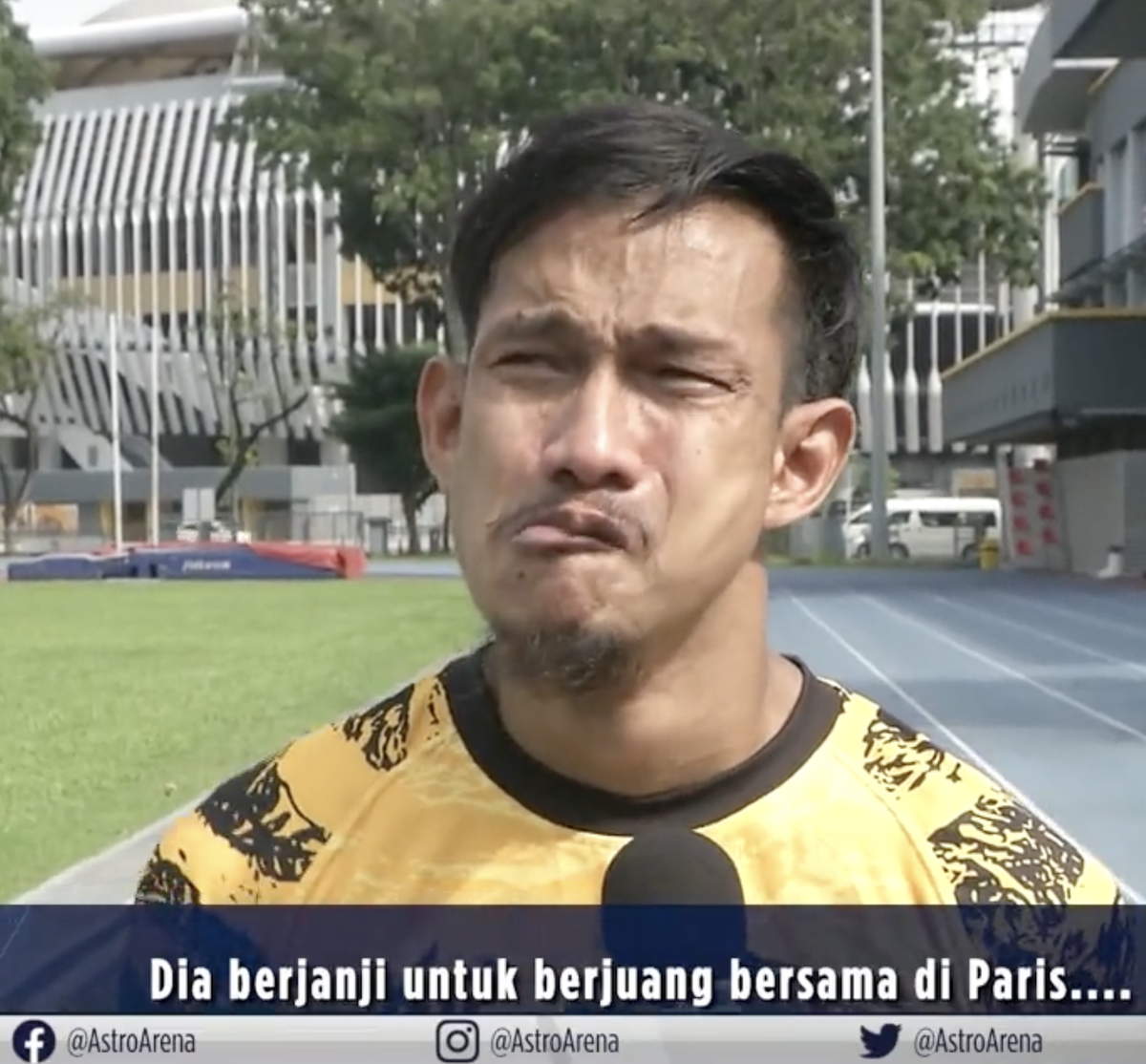 In an interview with Astro Arena, Ridzuan could hardly hold himself together when asked about the devastating news.
Coach Jega is the best. He understands me. He even promised to fight together with me at Paris.
Ridzuan also pleaded with Jega to not turn his back on him at such a crucial time.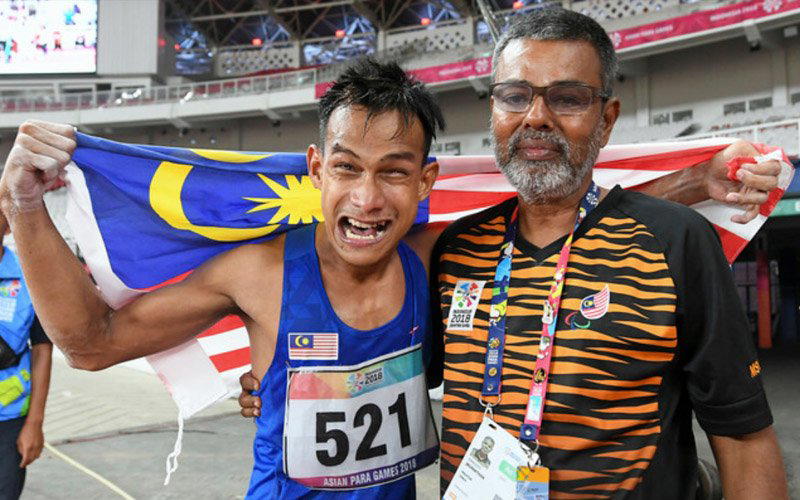 "Please return to us. We'll make a comeback at the Paris 2024 Paralympic Games."
Watch the clip here:
Ridzuan Puzi harap jurulatih R. Jeganathan kekal bimbing beliau ke Sukan Paralimpik Paris 2024 🇲🇾 🇲🇾 pic.twitter.com/UF3FqMvwVp

— ASTRO ARENA (@ASTROARENA) January 19, 2022
NSC: Still undecided on Jeganathan's fate
On the other hand, NSC Paralympics department director Mohd Sofian Hamzah said that a formal decision will be announced by the joint committee between the NSC and the Malaysian Para Athletics Association after Chinese New Year following an appeal filed by Jeganathan.
Read also: BREAKING: BAM Bans Lee Zii Jia From Participating In International Events For Two Years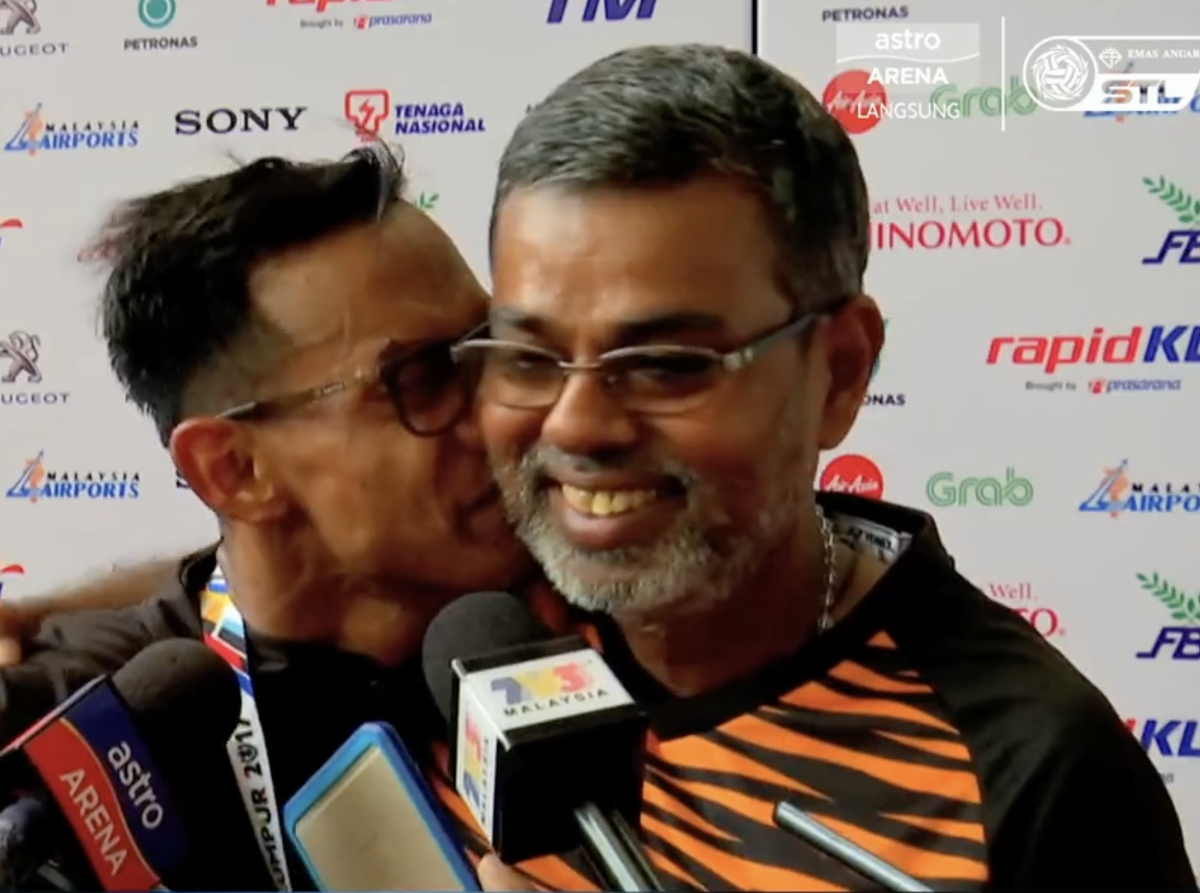 He also admitted that Jeganathan was dropped from the list as NSC does not retain the services of coaches aged above 60 years old.
"The discussion is still open. We have not made a final decision. We're looking at the pros and cons and researching what's needed for the athletes," he said, adding that budget constraints also played a role in Jeganathan's contract being terminated.
Been working together since 2008
Ridzuan's close relationship with Jeganathan can be traced all the way back to 2008, where they would do the nation proud for the next 13 years according to The Star.
Coach Jega is like a father to me, and we have achieved so many things together," he told the English daily.
Ridzuan made his debut as a professional para-athlete during the 2011 ASEAN Para Games and clinched a gold medal.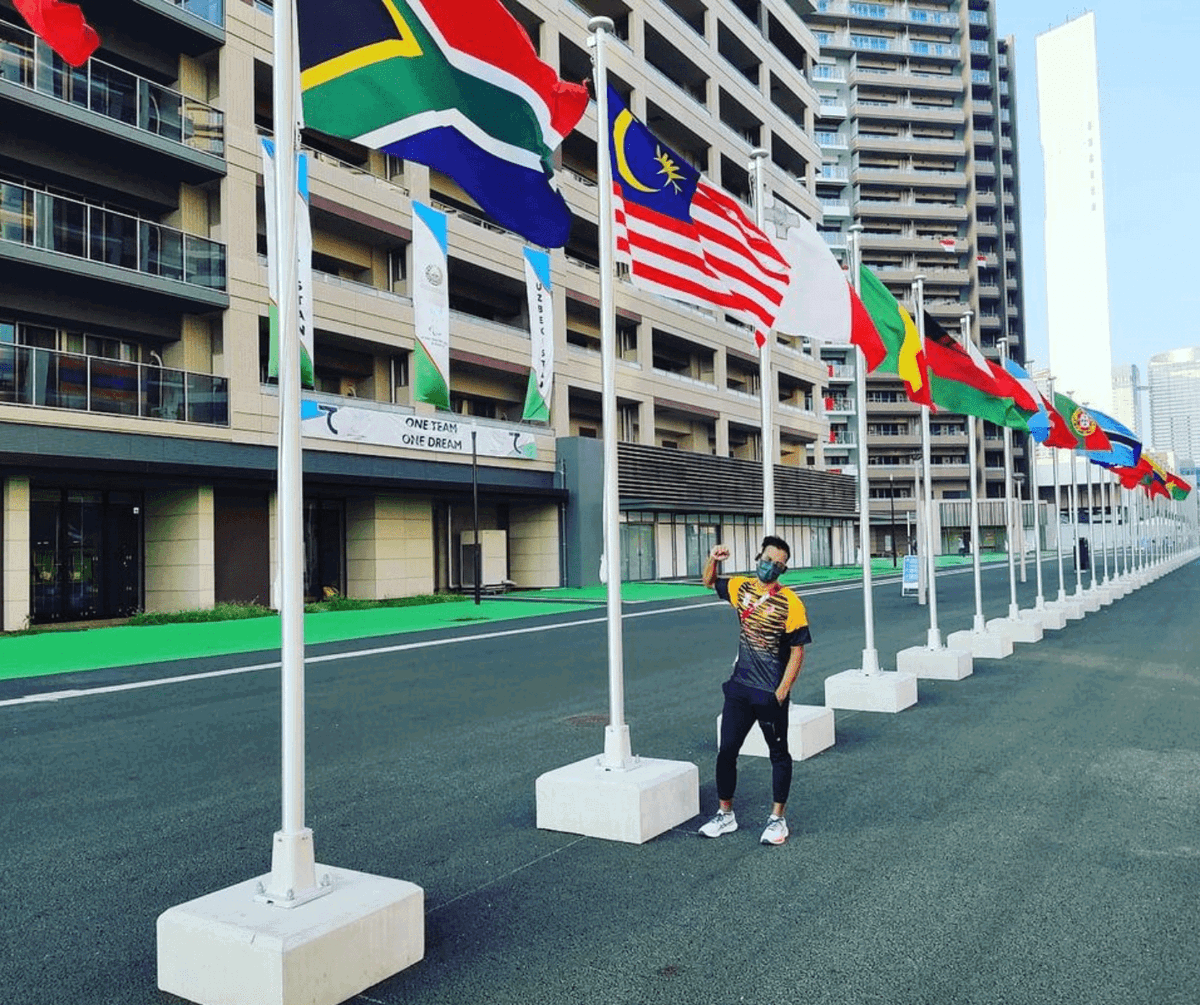 At the 2014 Asian Para Games, he grabbed a gold medal at the long jump event and two silver medals at the 100m and 200m event respectively.
One year later, Ridzuan set a world record of 12.09 seconds and won a gold medal at the 100 meters event, making him a world champion.
His greatest achievement however, was at the 2016 Rio Summer Paralympic Games, where he was crowned champion of the 100m T36 (cerebral palsy) event and was Malaysia's first ever Paralympic gold medallist.
---
It's unrelated to the article but here's our brand-new podcast – Talk Je Lah!
---
Cover Images via Astro Arena
Editor: Sarah Yeoh