Prime Minister Datuk Seri Anwar Ibrahim has once again won praise only for 'lending' his police escorts to give way for an ambulance.
In a TikTok video shared by user Bengkel Minda, there was heavy traffic on the road, and the cars were moving slowly last Friday (9 December).
Is is understood that the road is somewhere near Kajang.
Not long after, the sound of an ambulance siren was heard in the video, followed by multiple police officers escorting the ambulance.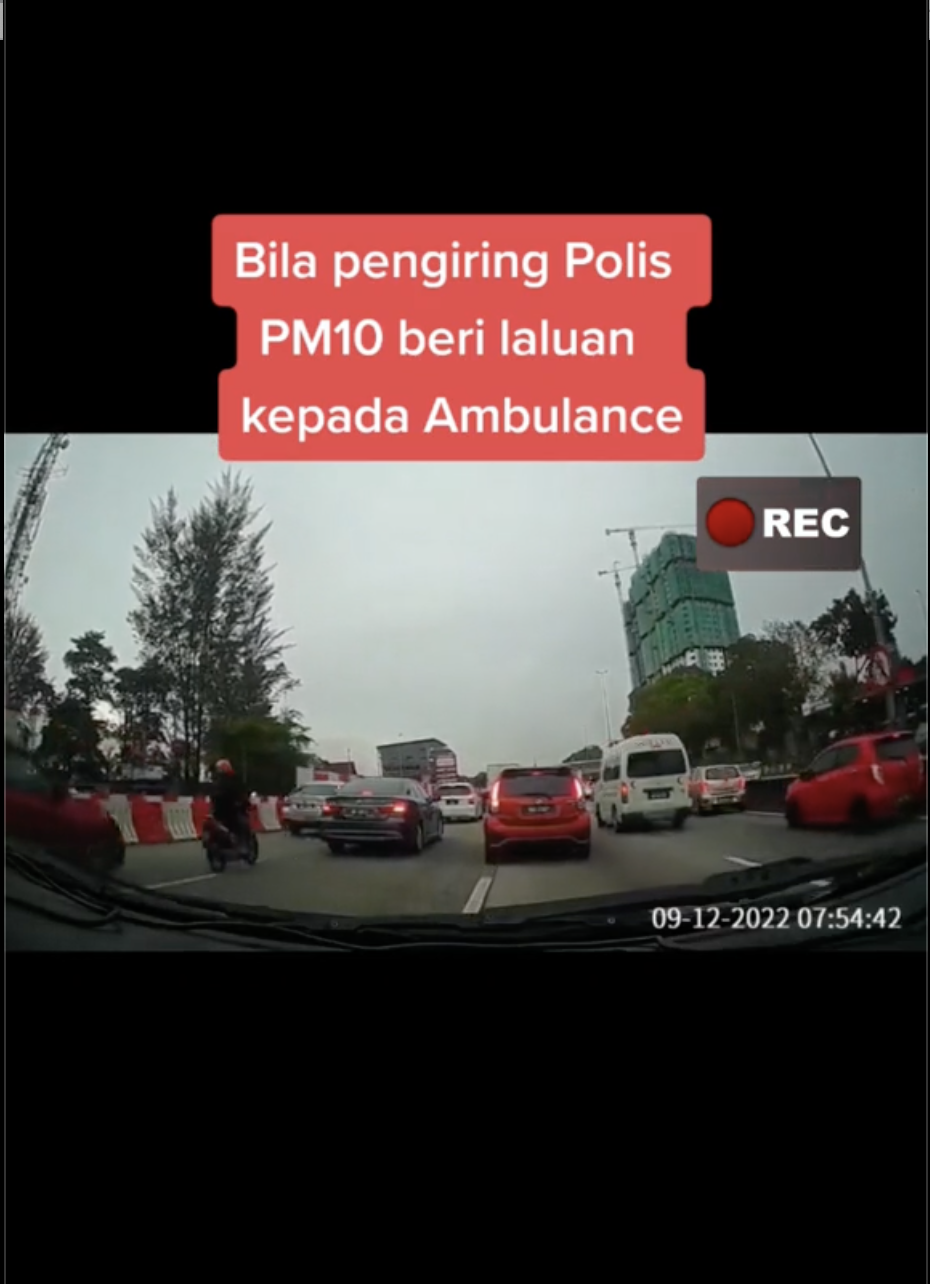 This scene amused many as ambulances do not typically have police escorts.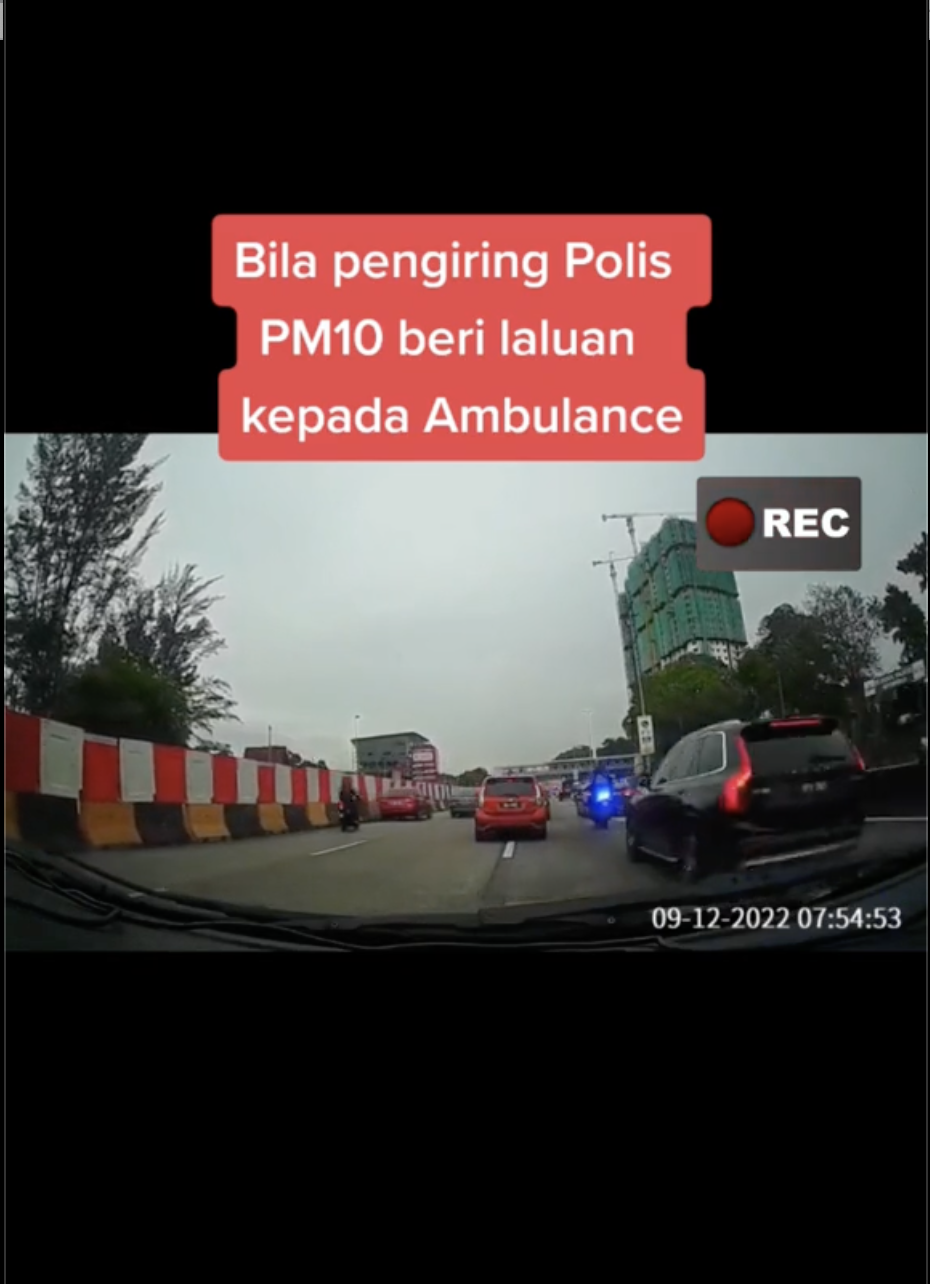 Subsequently, more police vehicles and government officials' cars followed behind.
Eagle-eyed netizen noticed that one of the car was actually Prime Minister Datuk Seri Anwar Ibrahim's car where he apparently 'lent' his police escorts to the ambulance.
'DSAI the best'
The video has since gathered over 200k views and 10.5k likes at the time of writing, with many praising the PM for putting the Rakyat first.
"Putting the people's affairs first, DSAI!"

"This is correct! Highest respect to DSAI"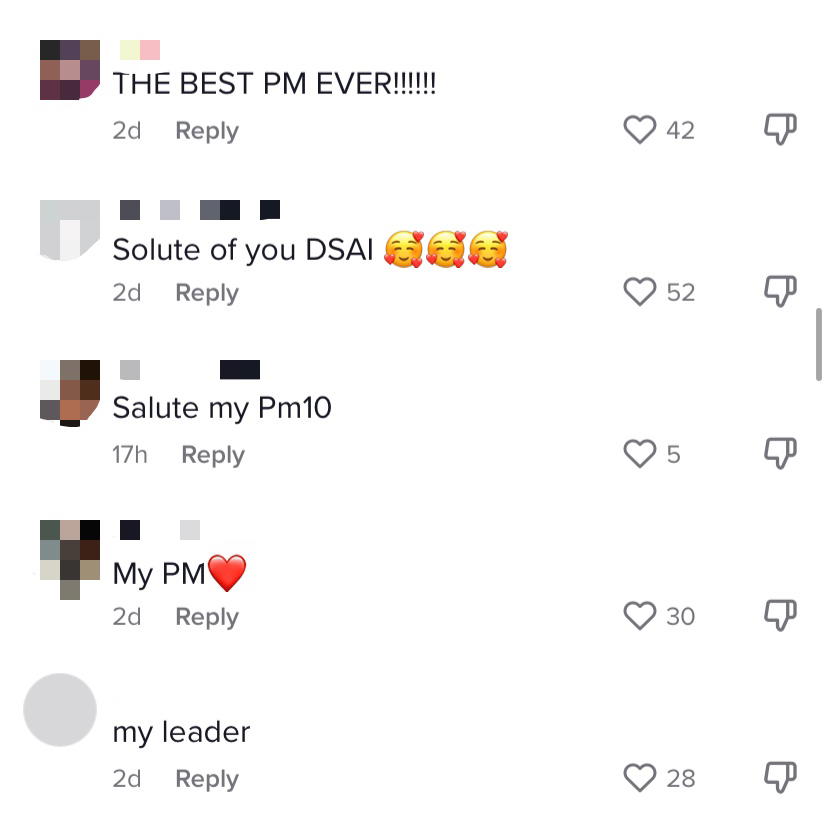 One netizen also sarcastically compared the time when a VVIP stopped an ambulance to give way for him.
"If I'm not wrong, back then some ministers stopped an ambulance just because they wanted to go first. I forgot who."

---
It's unrelated to the article but here's our brand-new podcast – Talk Je Lah!
---