IPOH – Want to know how to get your fellow assemblymen's attention? Bring a raw chicken to work!
Hulu Kinta MP Muhamad Arafat Varisai Mahamad raised eyebrows when he pulled out a raw chicken from a plastic bag during the debate over the Supply Bill 2022.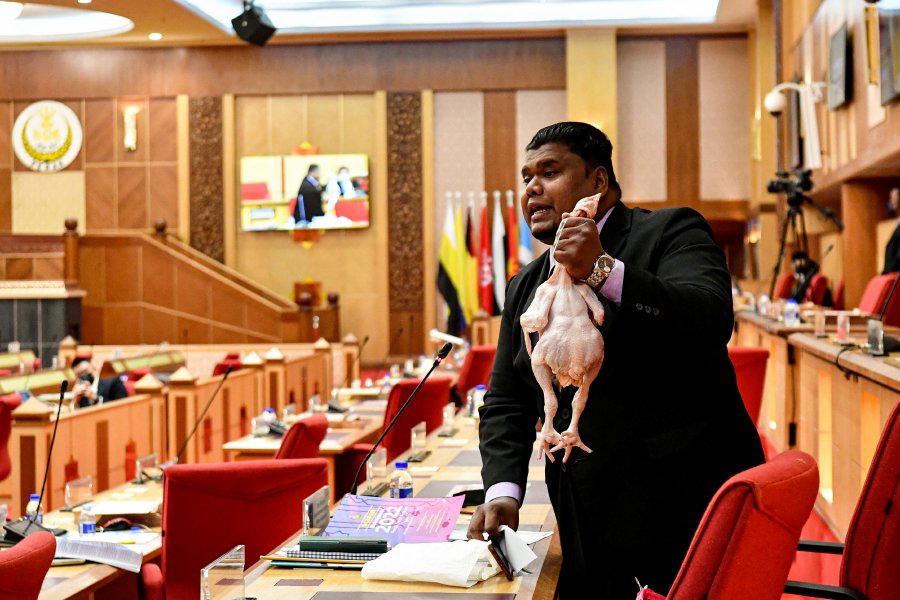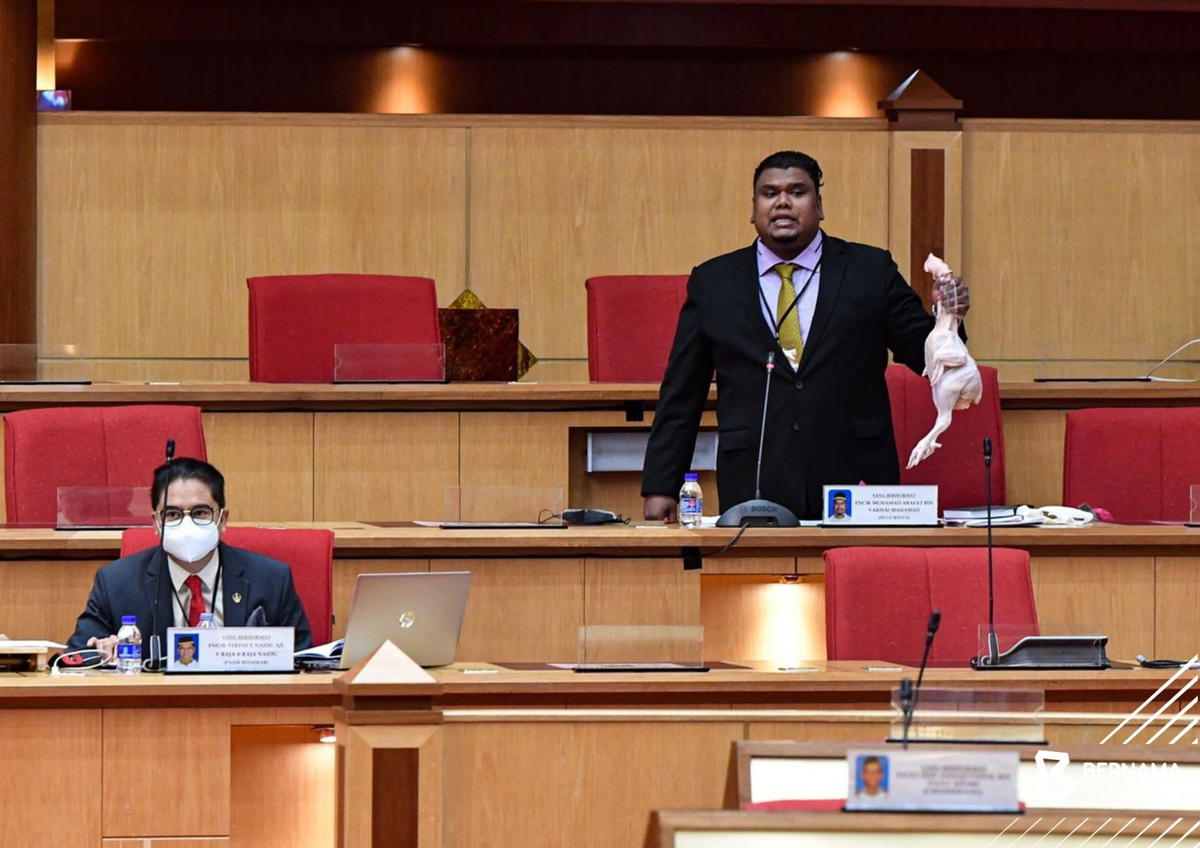 He said that he had bought the chicken from a seller in Gunung Semanggol and claimed that no action was taken to address soaring price hikes.
"Up until now, there has been no concrete answers or plans offered by the state executive council (Gunung Semanggol assemblyman Razman Zakaria).
Thus, I brought this chicken as a "gift" along with the receipt which cost more than RM10 per kg," he said while holding the chicken by the neck.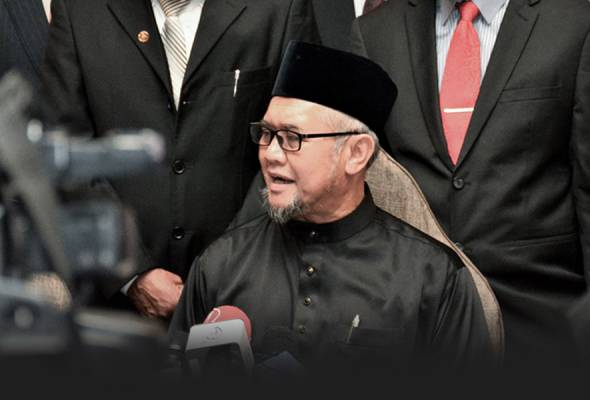 Muhammad Arafat's stunt drew loud cheers from his colleagues, with one jokingly telling him to "put the chicken down…go back and make rendang!"

Netizens were also tickled by his unusual object lesson, where one wrote, "YB Hulu Kinta was so mad at the Perak Exco chairman for not solving the inflation issue that he brought a chicken to the state assembly 😂"
Bengang dengan Exco KPDNHEP tak cari jalan penyelesaian isu harga ayam, seorang wakil rakyat, YB Hulu Kinta membawa masuk ayam ke dalam sidang DUN negeri 😂 #Perak pic.twitter.com/rw18LBsw3s

— MohdFaizalHassan 🇲🇾 (@f4izalhassan) December 14, 2021
Catch the full action here:
---

---
Cover Image(s) via: Twitter/Bernama
Editor: Sarah Yeoh