Last Sunday (December 11), the Penang Bridge International Marathon officially concluded with more than 26,000 runners. The event also featured a variety of fun games and competitions for all attendees.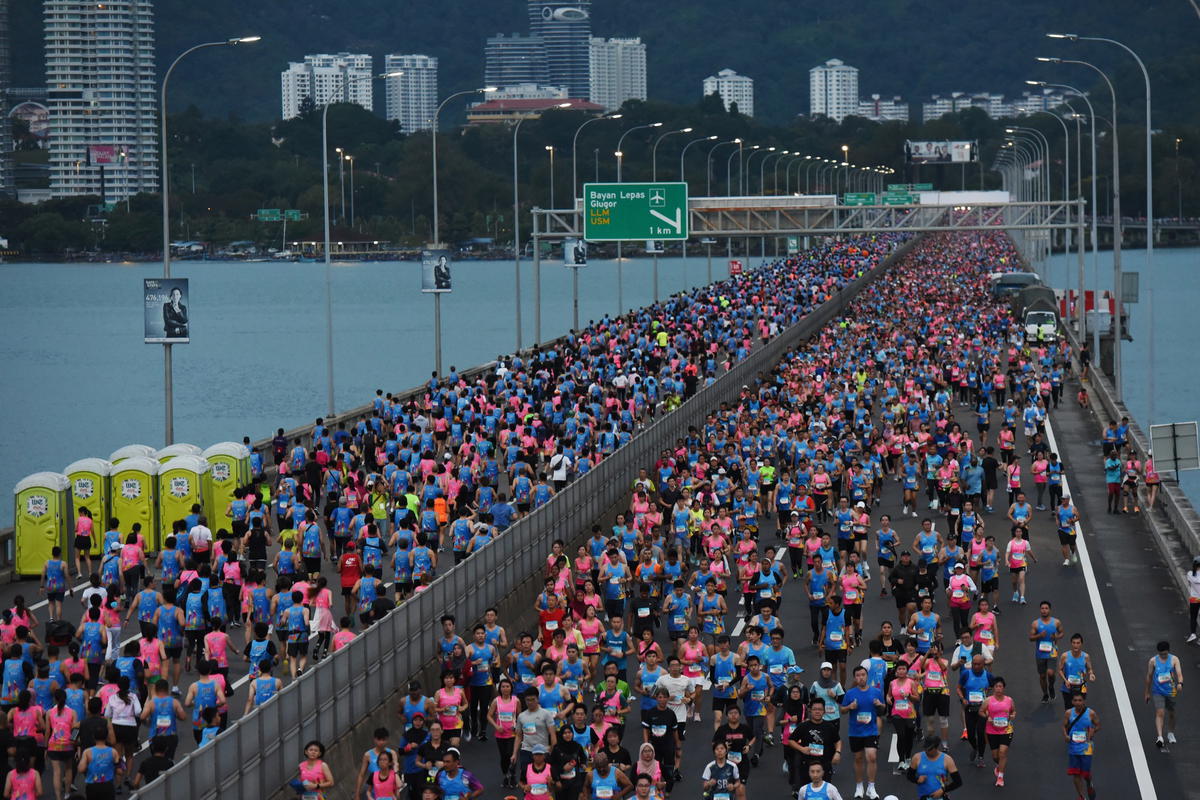 Lucky Malaysians Wins Proton Car From Penang Marathon
Among the contests, a lucky draw event which gave away two new Proton cars to the winners caught the attention of many after 13 winners who were called out to collect it failed to show up.
Read also: Chinese Man Finishes 42KM Marathon While Smoking A Cigarette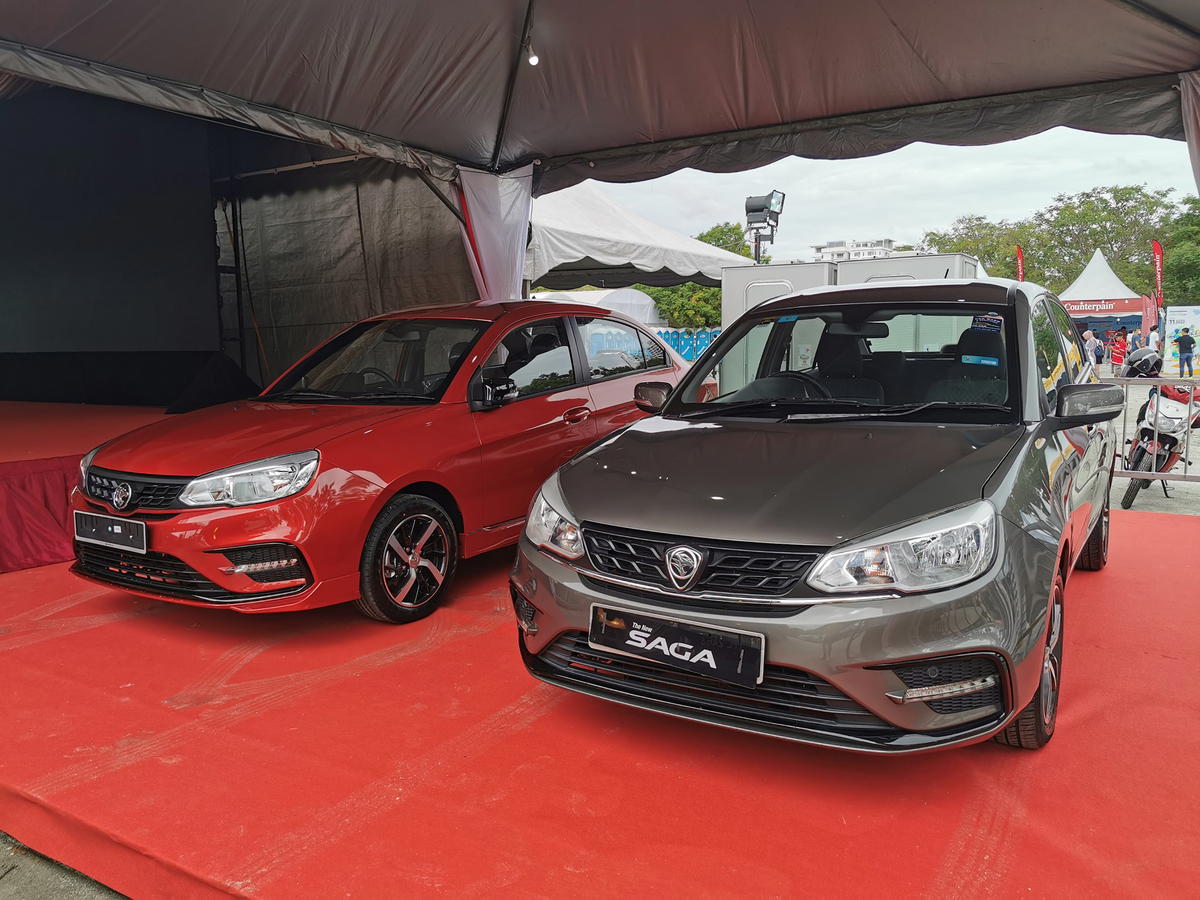 It was until the 14th person in line, a 55-year-old man named Teh Wen Long (transliteration) finally turned up and received the grand prize from Yang di-Pertua Negeri of Penang, Tun Dato' Seri Utama Ahmad Fuzi bin Abdul Razz.
According to China Press, the man ran happily to the stage to receive his prize as this was his first time participating in the Penang Bridge International Marathon as a 10km runner.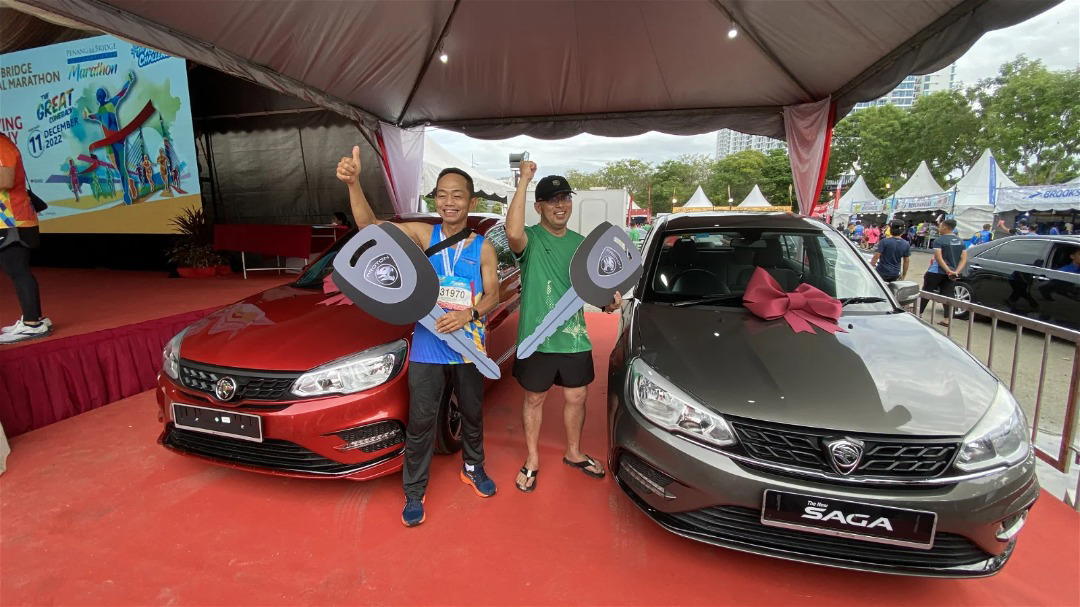 It is a good timing as my wife is getting her driver's license, so I will give this car to her when she passes the test," he told the Chinese daily.
He also expressed his joy at getting a new car, adding that he considered himself lucky because none of the previous 13 winners showed up for the draw.
He further encouraged more Penangites to participate in the Penang Bridge International Marathon.
Another M'sian car receive the car too
Another lucky runner, 45-year-old Chua Soon Lee, won the other Proton Saga. He shared that he has been participating in the Penang Bridge marathons for years.
Chua added that he had never thought much of the lucky draw event in all his years of joining the marathon.
I was shocked when I heard that I won the Grand prize. I had just sold my old car not too long ago."
---
It's unrelated to the article but here's our brand-new podcast – Talk Je Lah!
---