A husband and wife duo were devastated when they lost their 34-week unborn child due to a collision with a lorry in Gerik, Perak.
Late reply
In a video of the collision, a truck appears to be speeding as it approaches a bend in the road, spilling its cargo onto an approaching car.
The vehicle flipped into a ditch instantly, followed by another car crashing into it from behind.
According to reports, the truck driver ran from the scene but was ultimately apprehended at a roadblock in Jeli, Kelantan.
Since then, many citizens have voiced their demand of justice for the couple against the transportation company the lorry belonged to, UAC Bhd.
The company had only recently released its statement yesterday (13 December), expressing its condolences to the victims and claiming they were conducting an internal investigation.
However, the corporation came under fire from online users for just responding on the issue now, although it occurred in October when it revealed the date of the accident on its Facebook page, where the statement was released.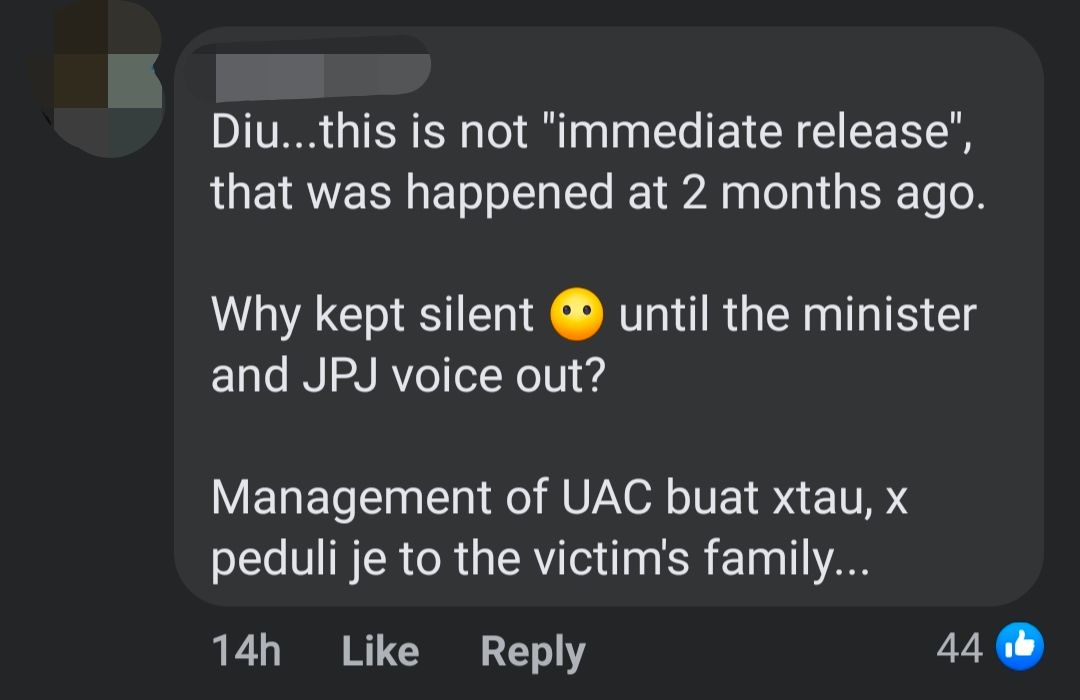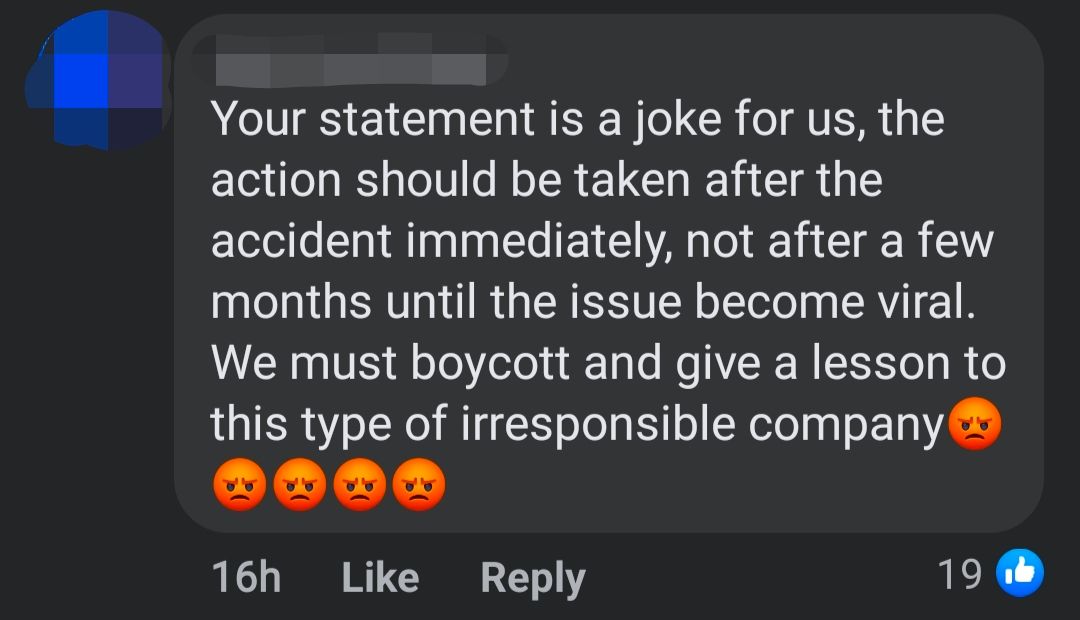 "You destroyed our family"
The husband, Ding Sheng Koh has also released a heartbreaking but understandably scathing letter to the transportation firm on Facebook through a public forum group.
"My wife and I were about to welcome our baby into the world and you took our baby away in this accident," he begins.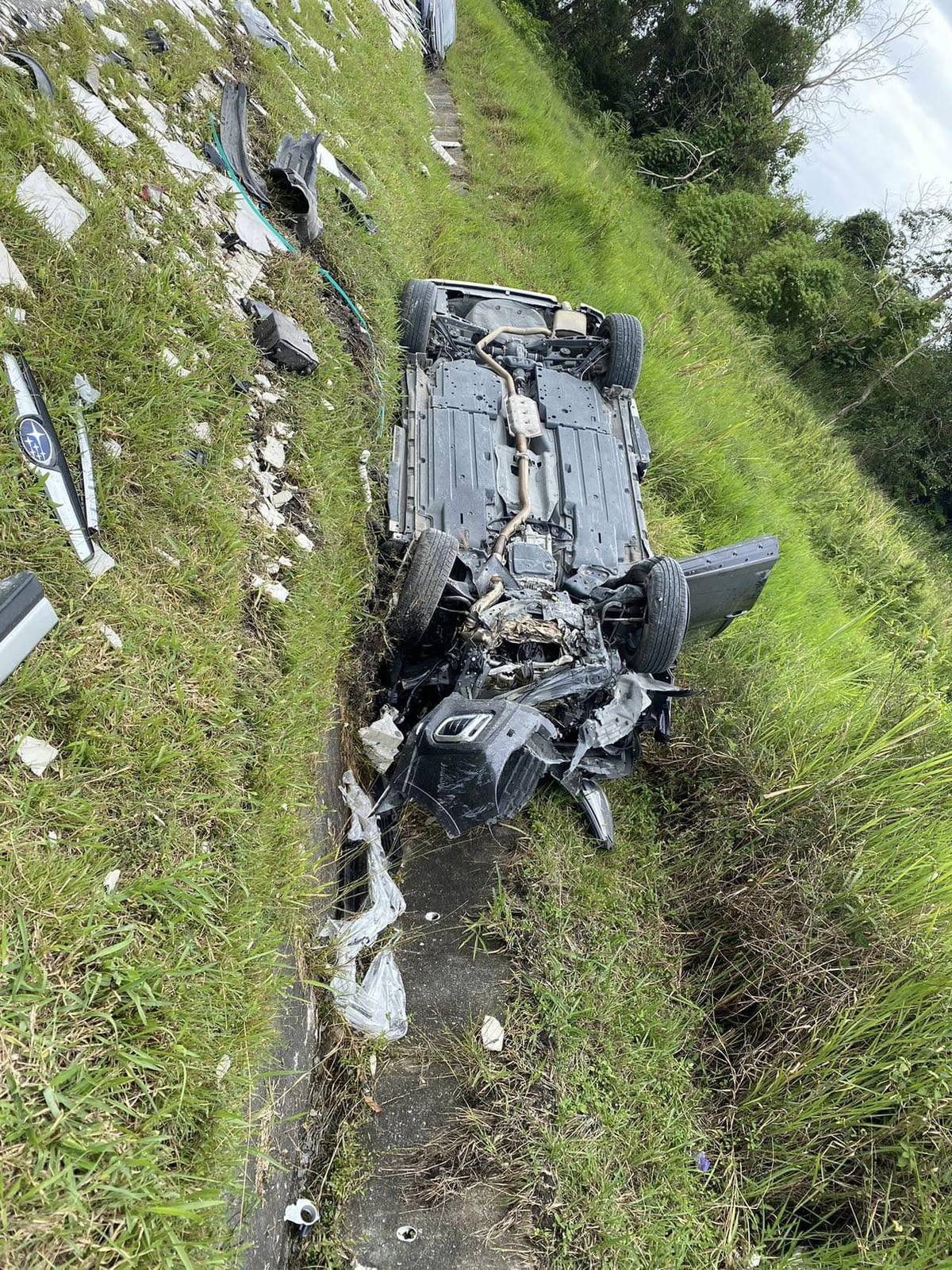 "I won't forgive you. No representative from your company contacted us to apologise or express condolences.
"You destroyed our family with this accident," he wrote.
Ding expressed his despair at witnessing his wife's scars and her anguish at the loss of their child.
"I see my wife grieving every day when she looks at the (ultrasound) picture of our child.
"Due to this tragedy, my wife has a ruptured uterus, a shattered back, and three broken ribs – her heart and brain were both hurt as well."
"This is our first child – why were you so cruel to take him away from us?" Ding asked.
Recklessness questioned
Ding also probed the reason behind the driver's reckless driving.
"Why do you hire a driver that drives so recklessly? Why are the products stacked so high?
"I hope the cargo and delivery company can explain why they used this kind of truck to deliver goods.
Ding noted that it looked like the goods being transported had exceeded the height limit of the truck's safety rails by a lot.
Ding said he watched the lorry coming at such a pace that the entire body of the truck was tilted.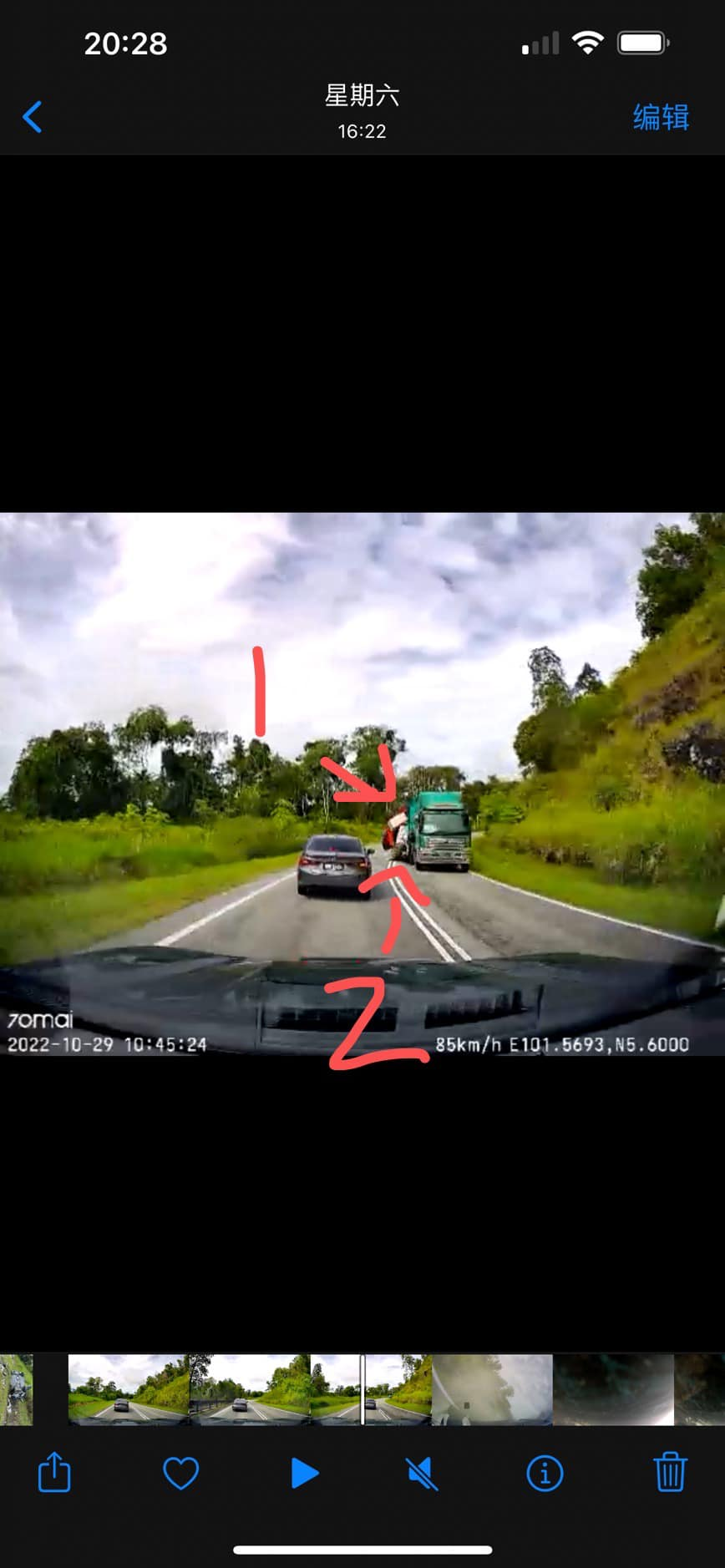 "Fortunately, I had already reduced my car's speed, otherwise I might have died too," he wrote in his post.
"From my estimate, the speed of the lorry exceeded 90 km/h.
"When I saw it coming from the other side, I reduced my speed from 80 km/h to 60 km/h," he stated.
Powerless to stop it
Ding added he felt terrible about not being able to defend his unborn child.
"I hope the truck driver will get the appropriate punishment and that after this incident, your company will use the right trucks to deliver goods."
"As for the delivery company management, I hope you hire responsible drivers. Trucks are a tool for all of you to earn a living, but you cannot be neglecting the safety of other road users," he stressed.
No compromises
The Land Public Transport Agency and Road Transport Department have been authorized to seek legal action against the freight company and its lorry driver.
Anthony Loke, the transport minister, announced that the company's operating permission will be put on hold until all of its lorries had undergone an audit.
He claims that he would never compromise with drivers and companies that endanger people on the roads.