A satirical website, originally launched amidst the 2015 haze crisis, has resurfaced to allow Singaporeans and Malaysians to ironically "thank" Indonesia for the relatively clearer air experienced for 11 months of the year.
The site, "thankyouindoforthecleanair.com," emerged during one of Singapore and Malaysia's most severe haze episodes in 2015.
What happened in Malaysia back in 2015
In 2015, Malaysia was severely impacted by the haze crisis, leading to a series of disruptive consequences across the country.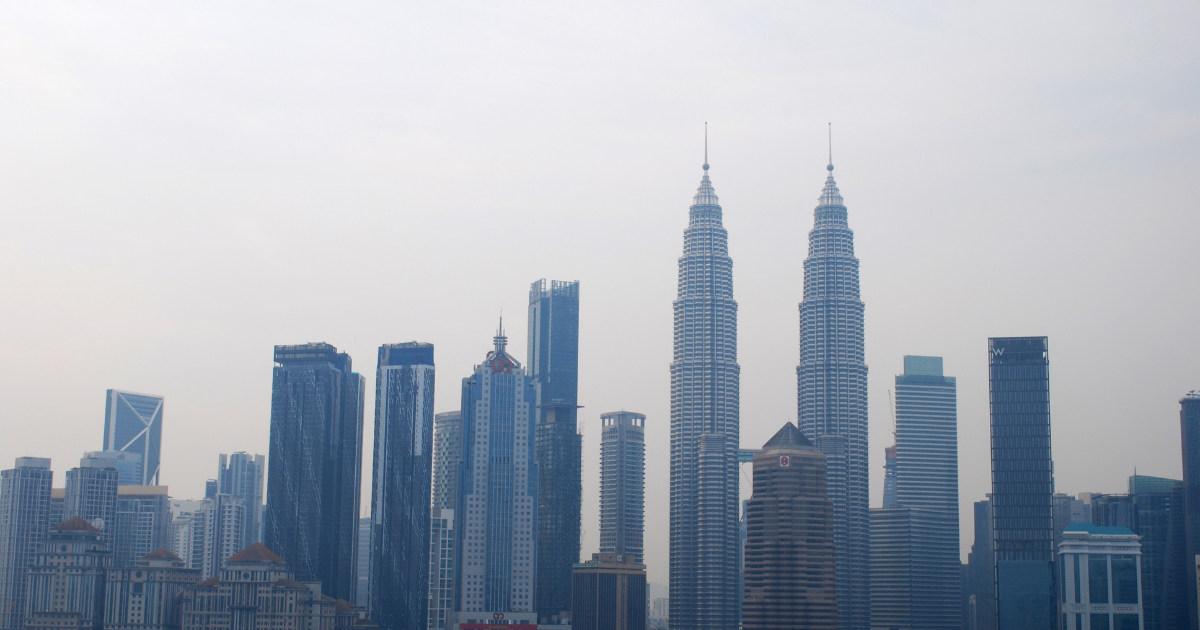 The deteriorating air quality, indicated by alarming Air Pollutant Index (API) readings, led to the closure of 7000 schools across various states, affecting thousands of students.
Furthermore, the situation prompted the cancellation of significant events, including the highly anticipated Standard Chartered KL Marathon, underscoring the extent to which the haze phenomenon had disrupted daily life and activities in Malaysia.
Resurfaces after 4 years hiatus
Its creation was a sardonic response to remarks made by Indonesia's former vice president, Jusuf Kalla.
"For 11 months, they (our neighbours) enjoyed nice air from Indonesia and they never thanked us. They have suffered because of the haze for one month and they get upset," Mr. Kalla had remarked.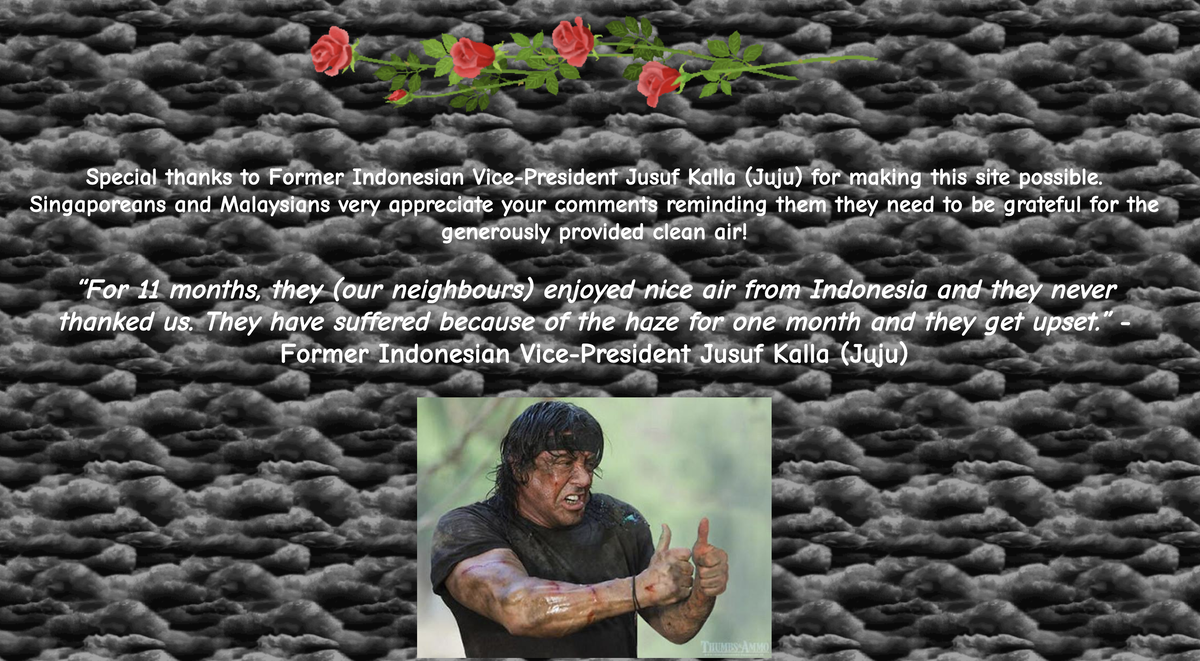 While the website became inactive in 2019, it was subsequently rejuvenated by an Indonesian user, Dania Rifki, on a new domain as per details shared on Reddit.
The updated site, available at https://thankyouindoforthecleanair.web.app/, now features the Malaysian flag, broadening its invitation to Malaysians to join in the satirical gesture.
Within a span of just five days, the site witnessed a remarkable surge in traffic, recording a total of 22,455,300 clicks at press time.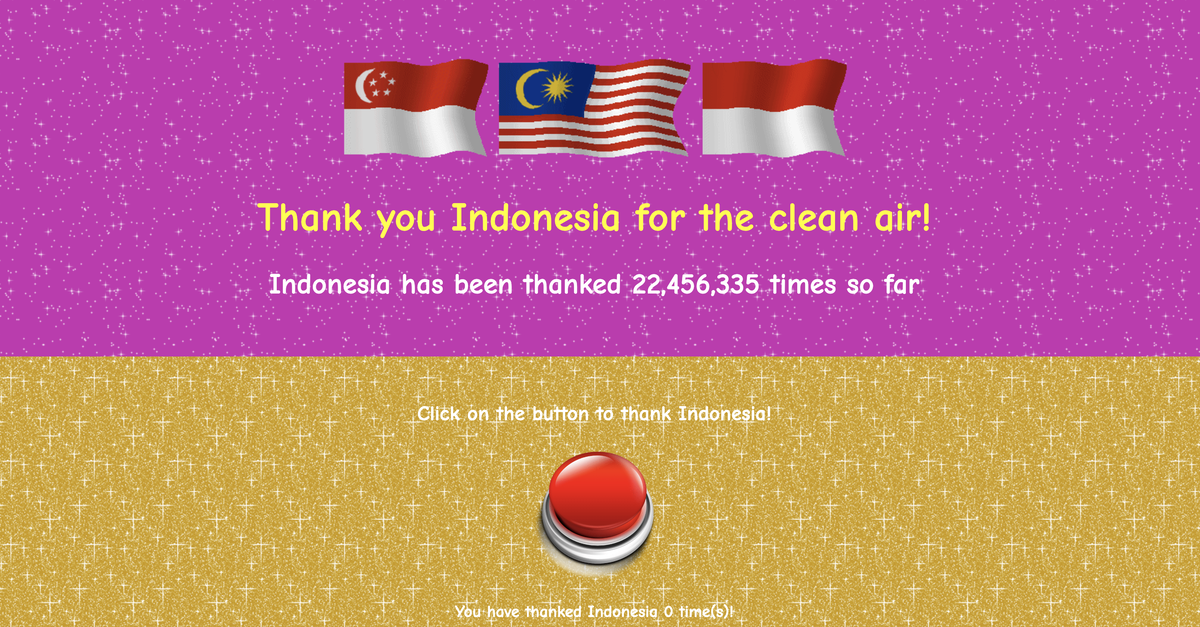 Haze situation in Malaysia
As for the haze situation in Malaysia, the country has recurrently faced transboundary haze episodes due to forest fires in neighboring regions, predominantly Indonesia.
This not only jeopardizes air quality but also poses significant health risks to residents. In recent times, the Air Pollutant Index (API) readings in some Malaysian areas have reached hazardous levels.
---
---
---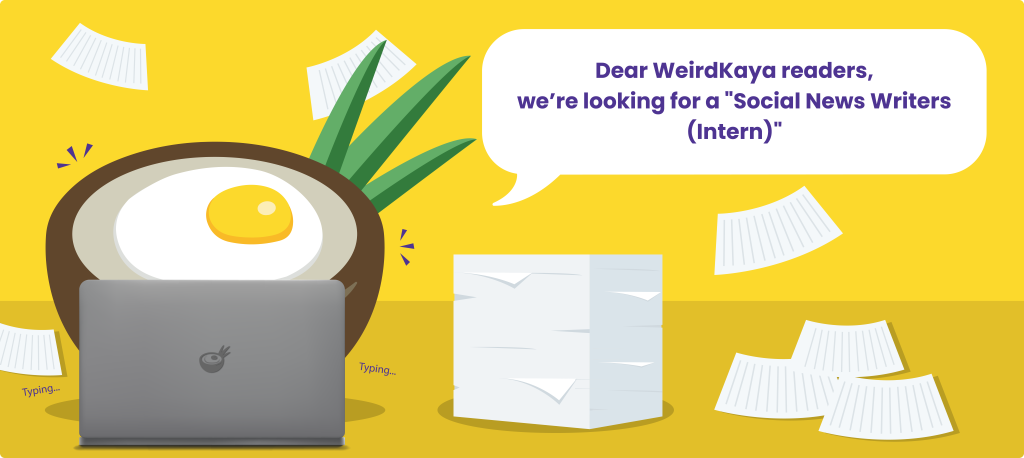 ---