GEORGETOWN – A nanny is now the subject of a police investigation after she was caught on camera tossing what appears to be a parcel onto an infant.
The incident is believed to have occurred at a nursery in Bayan Baru which catered to taking care of children as young as six months old.
In a 44-second clip uploaded on social media yesterday (Dec 1), the nanny was seen tossing an item at the infant who was crawling at a corner.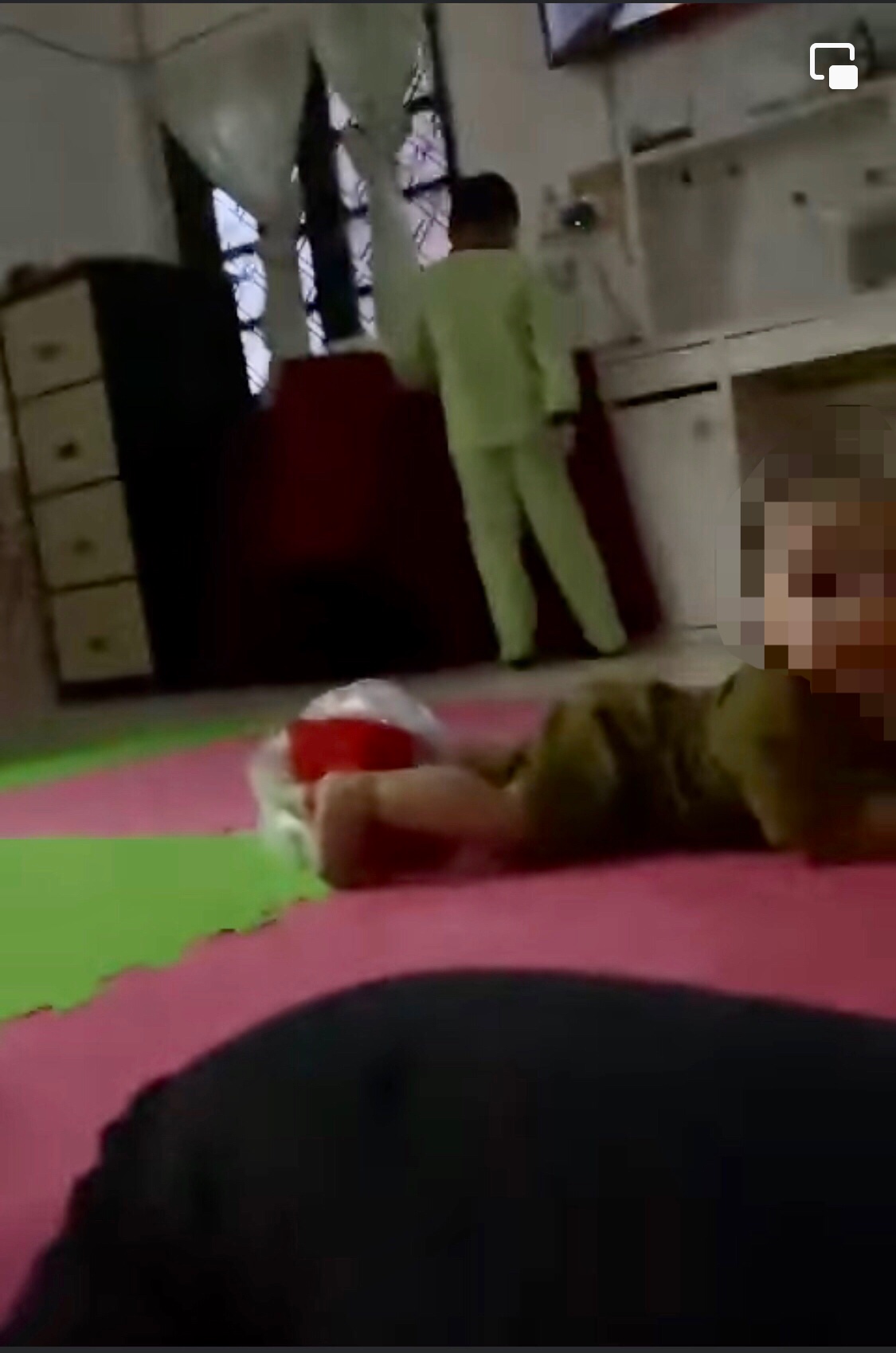 The video is also believed to have been uploaded by the infant's mother, who was upset by the incident.
[I'll] post it here as a memory. When the baby grows up, he will see what people have done to him. May God protect other children [from such acts].
Southwest police chief Superintendent Kamarul Rizal Jenal said police have received a report over the incident.
"We're currently conducting a thorough inquiry into the alleged negligence by the nanny under Section 3 (1) of the Children Act 2001," he told Utusan Malaysia.
What do you think about the nanny's actions? Comment and let us know what are your thoughts!
Cover image via Facebook
Editor: Sarah Yeoh