MySejahtera has become one of the most-used apps in Malaysia, and for a good reason too.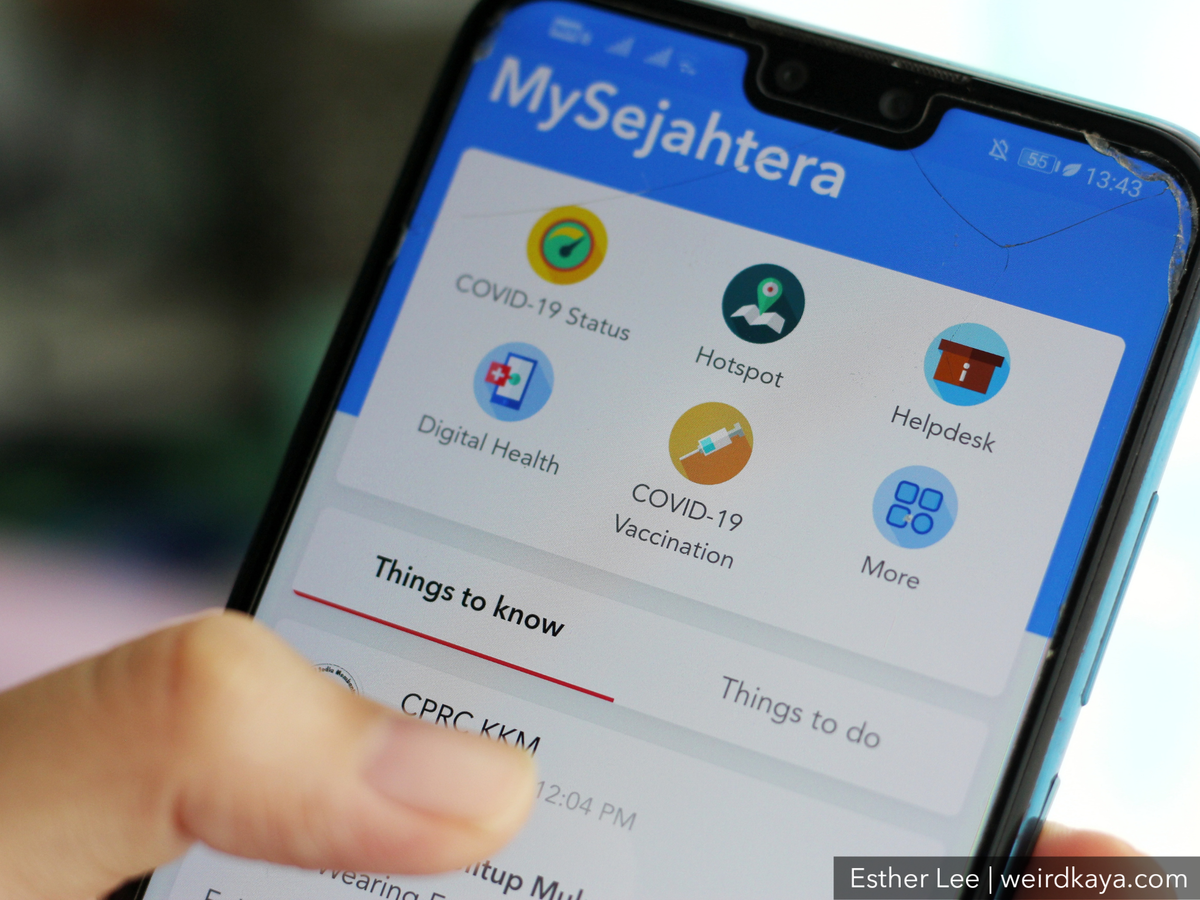 It is the only app that we use to check into public places to minimise the spread of Covid-19, book a vaccination slot, and also provides helpful info such as daily Covid-19 cases and vaccination rates.
Recently, MySejahtera underwent a system update which now comes with the 'blue tick verification' function – a symbol commonly used to verify the authenticity of a public figure, celebrity, or brand on Facebook and Instagram.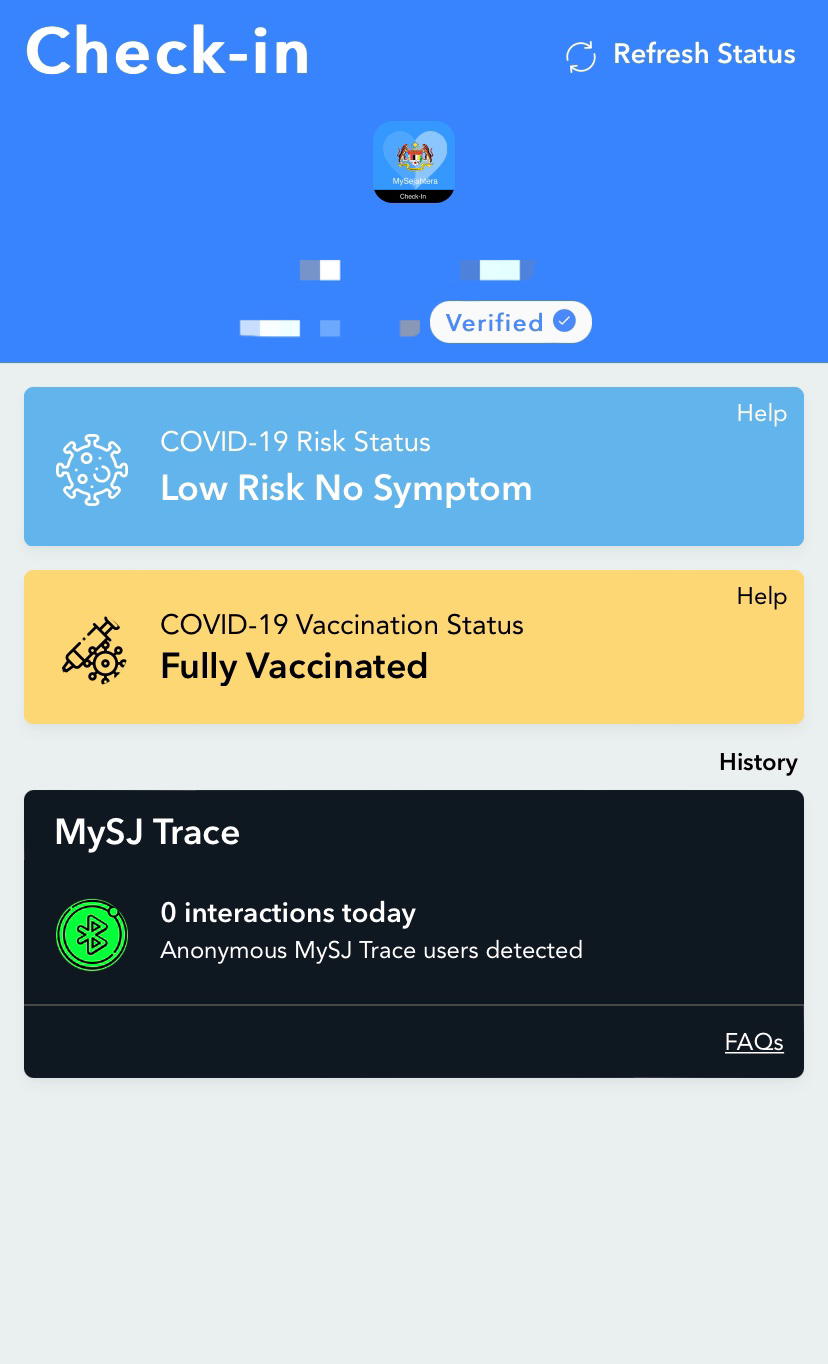 While the new feature would help provide useful information for the authorities, netizens who got the coveted symbol couldn't help but to show off their "celebrity" status on Twitter.
Read also: An Expensive Secret: Fake MySejahtera Vaccination Digital Certs Allegedly Sold For RM2,500 Each
'Am I getting famous?'
Netizen @brgsjks quipped that she was recognised by the app as "mythical glory" and "mysejahterafemes" after contracting Covid-19 twice.
Mysejahtera sekarang dah ada verified blue tick beb. Maksudnya aku dikira mythical glory ke sebab pernah kena covid 2 kali so dah layak digelar mysejahterafemes. pic.twitter.com/7em7yFxPRm

— brgsjks (@brgsjks) March 21, 2022
Some also took the opportunity to jokingly promote their business after getting "verified" as a famous person by MySejahtera.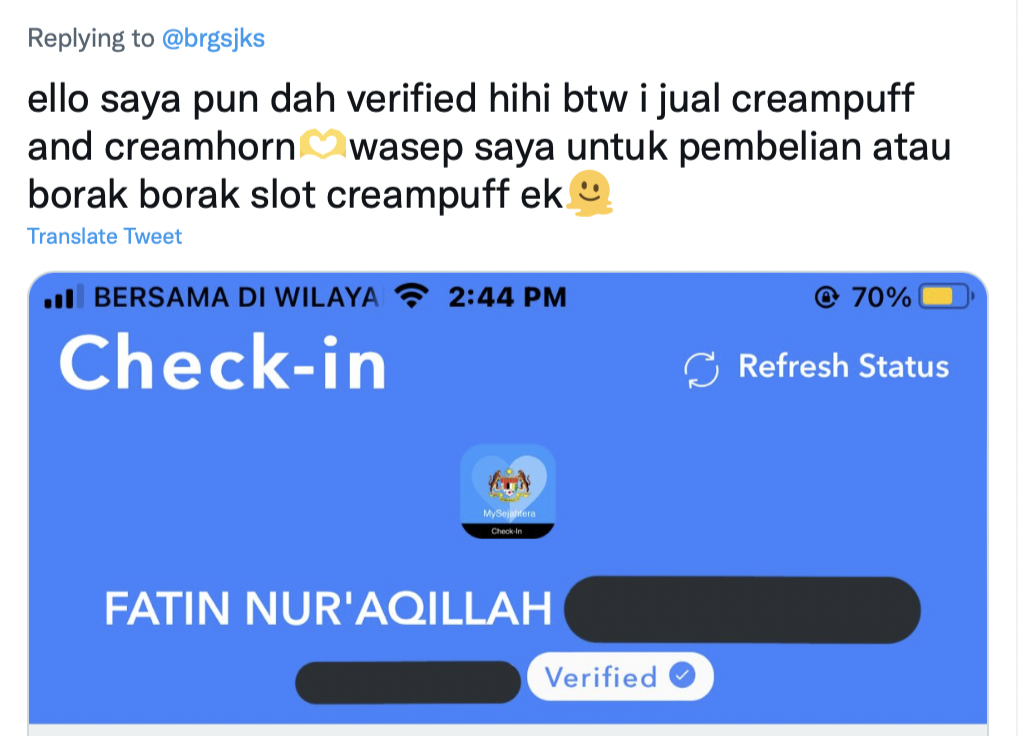 One wrote, "Can sell frozen curry puff on MySejahtera. Who is interested to buy? Gotta find it yourself cause I am not selling."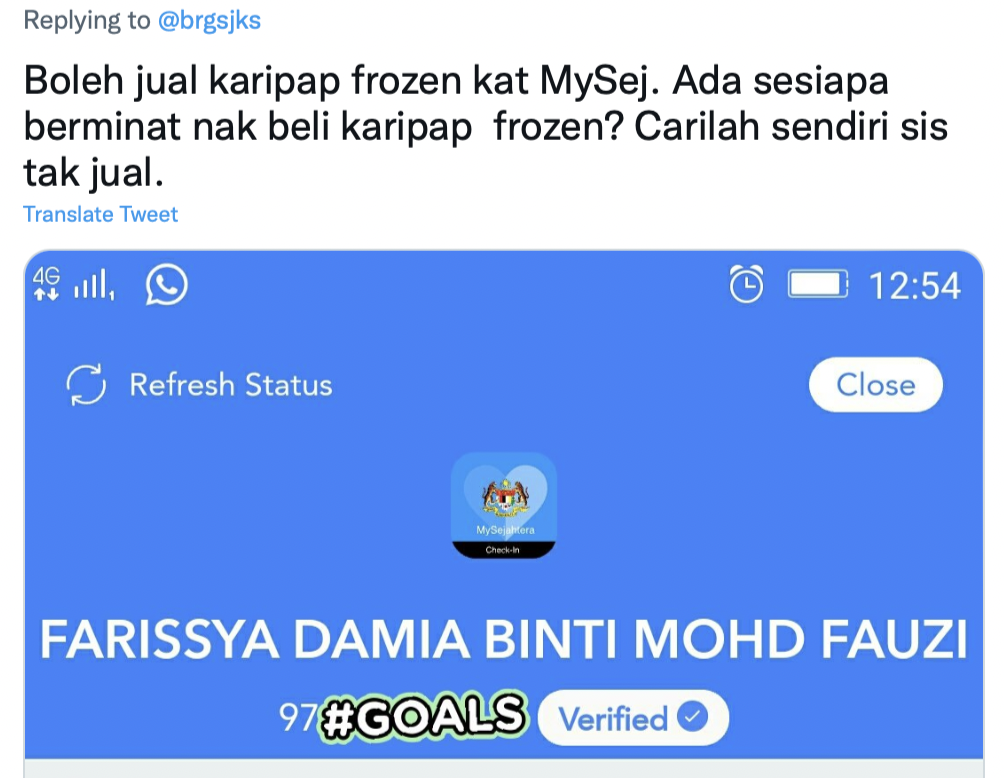 Another hoped that the app would add filters like Instagram does one day.

Another asked whether he could make a paid review on MySejahtera.

Another netizen wrote, "If I've never contracted Covid, what's the verification for? Is it to verify my singleness?"

Another gushed in excitement over receiving the blue tick and asked whether he was famous now.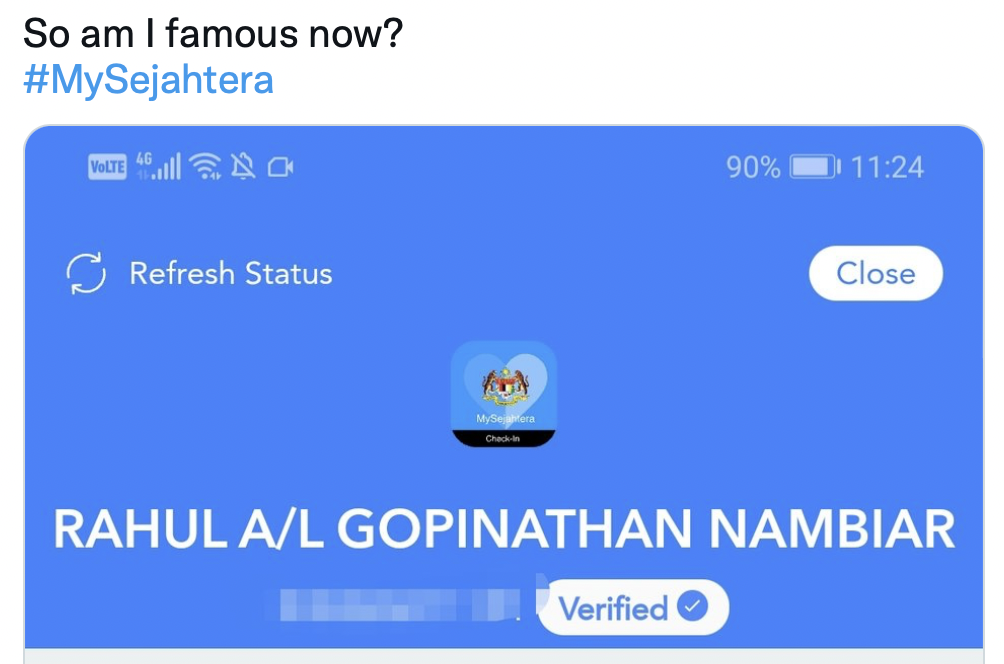 Several grateful netizens also thanked MySejahtera for conferring the recognition after using the app for more than a year.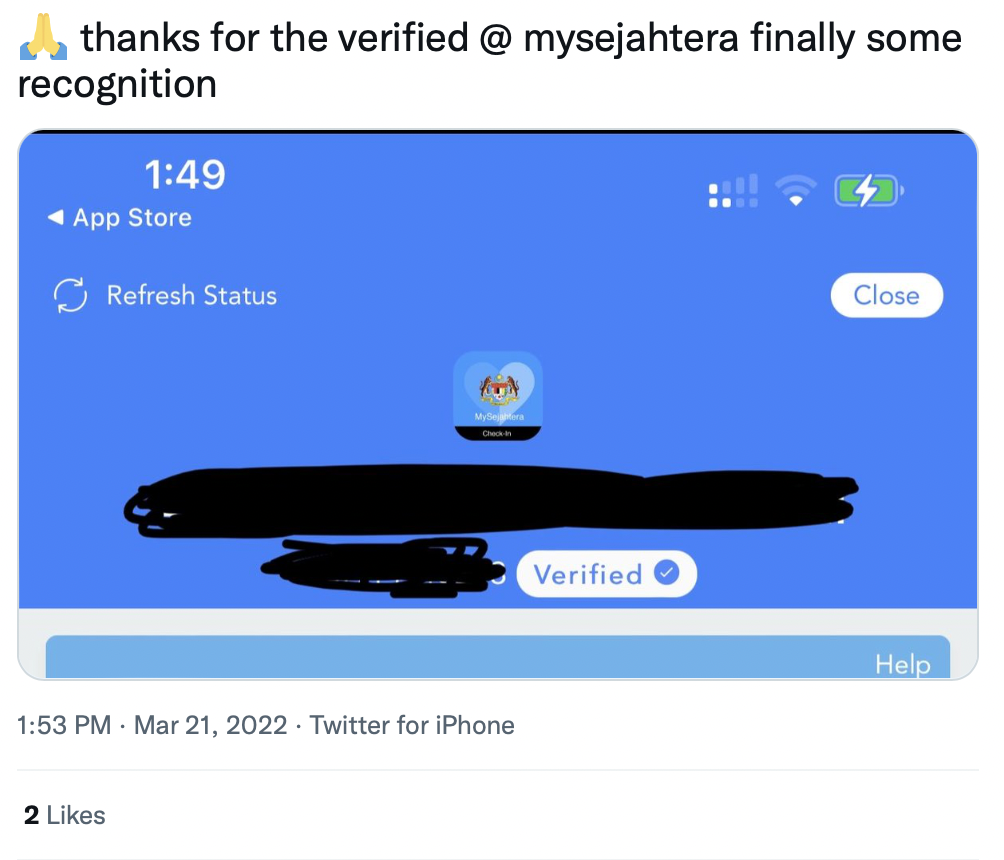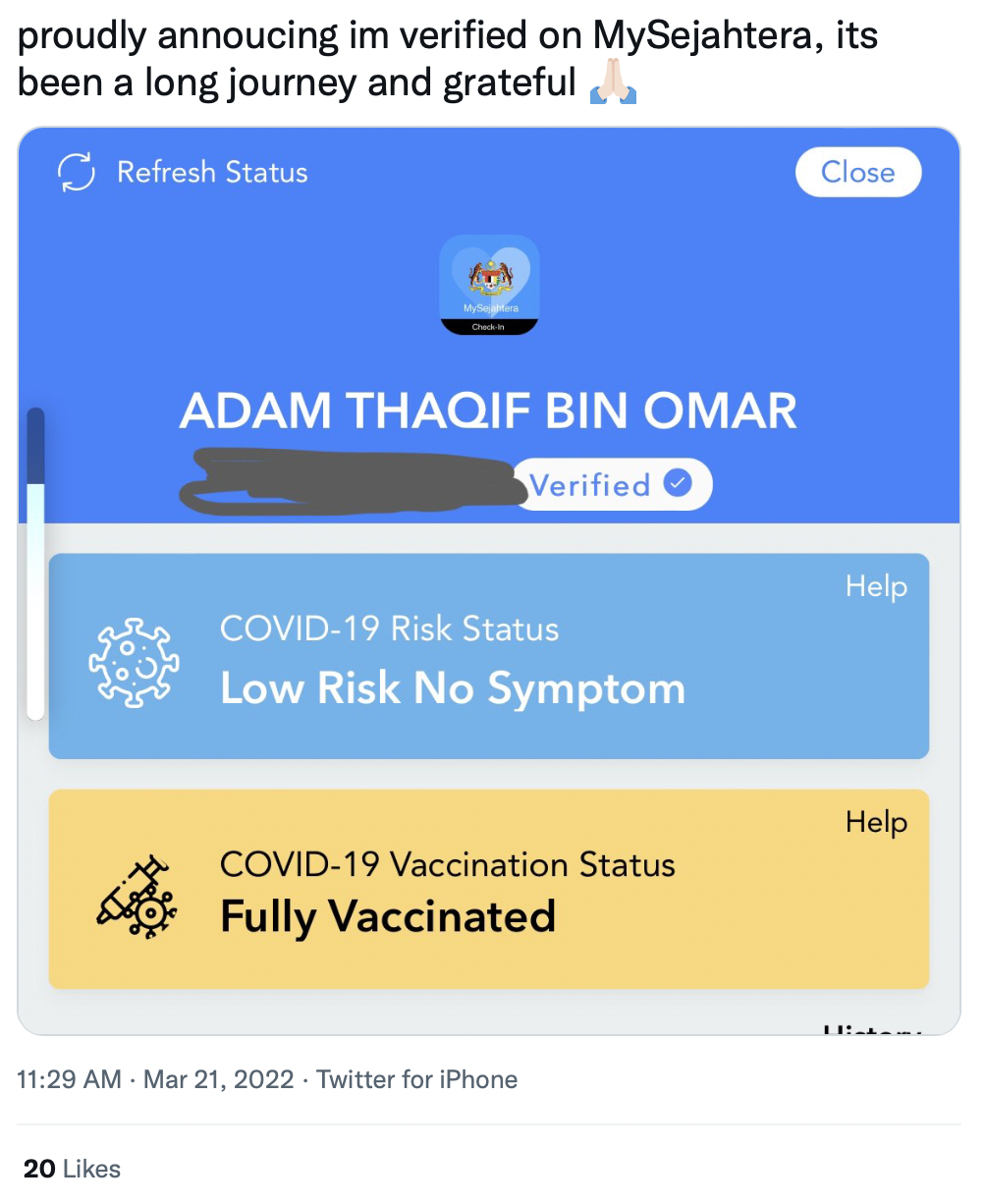 On the flip side, one netizen questioned the real purpose of the app's blue tick feature.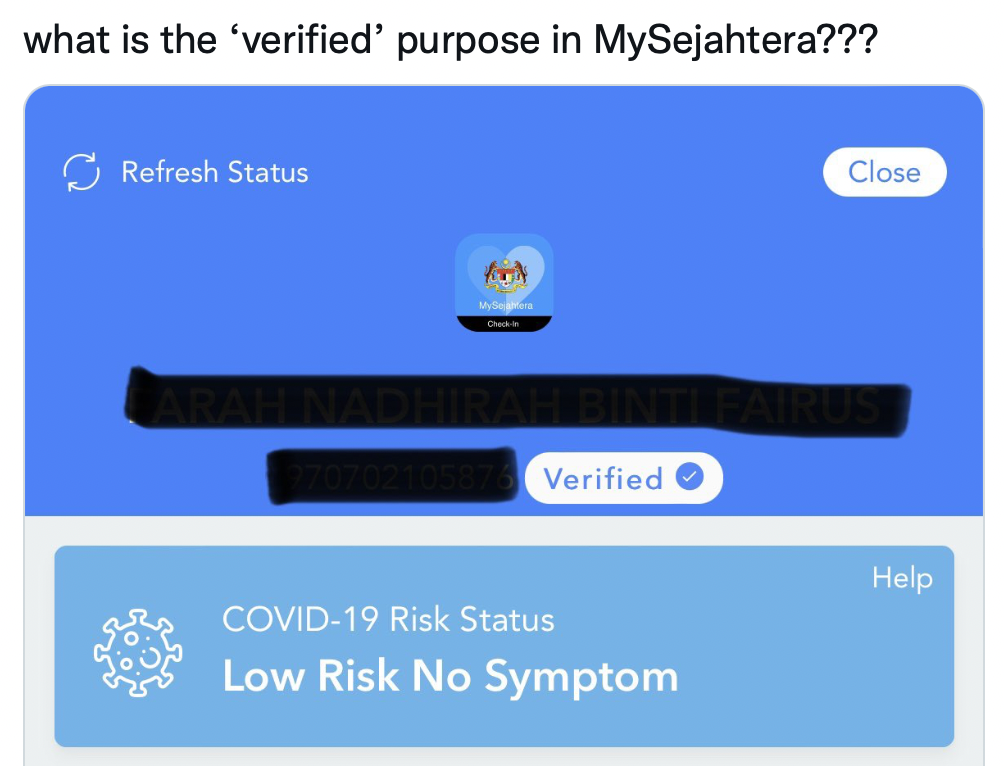 Did you get the blue tick yet? What do you think about this latest feature? Comment below and let us know!
---
It's unrelated to the article but here's our brand-new podcast – Talk Je Lah!
---
Cover Images via MySejahtera
Editor: Sarah Yeoh