PETALING JAYA – Not willing to let a needle containing a life-saving vaccine be jabbed into their arms, some Malaysians have resorted to shady means to secure a fake vaccination pass at a hefty price.
A post by @La_FarEast on Twitter, it showed a screenshot of a WhatsApp conversation between an agent selling fake MySejahtera digital certs and an interested "customer".
In the message, the agent tells the "customer" that he/she will have to fork out RM2,500 per person in order to secure the fake cert that comes with the latest vaccine dose. The agent also claims that the cert is 100% foolproof and able to evade the authorities.
How about big families, you ask? Well, worry not! There's even a special discount for those who register for more than five people!
All of your personal details will be kept as a secret, and you will have to keep this arrangement to yourself so that it won't pose a risk for everyone," the message reads.
In the caption, @La_FarEast wrote, "So is this how the unvaccinated people went for Umrah?"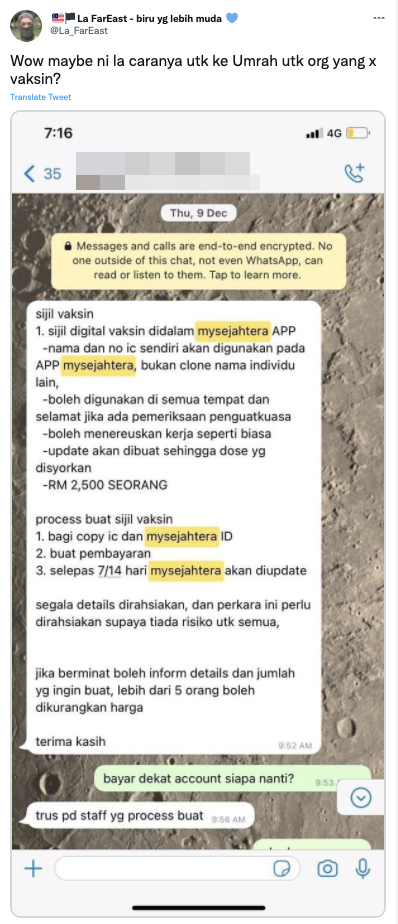 This comes after Health Minister Khairy Jamaluddin announced that up to 14% of Malaysia's Omicron cases were detected among unvaccinated individuals returning from overseas.
'Reckless disregard for public health'
Needless to say, this has caused an uproar among netizens, who were angry over the selfishness of such individuals.

Some also believed that purchasing fake documents is a common practice in Malaysia.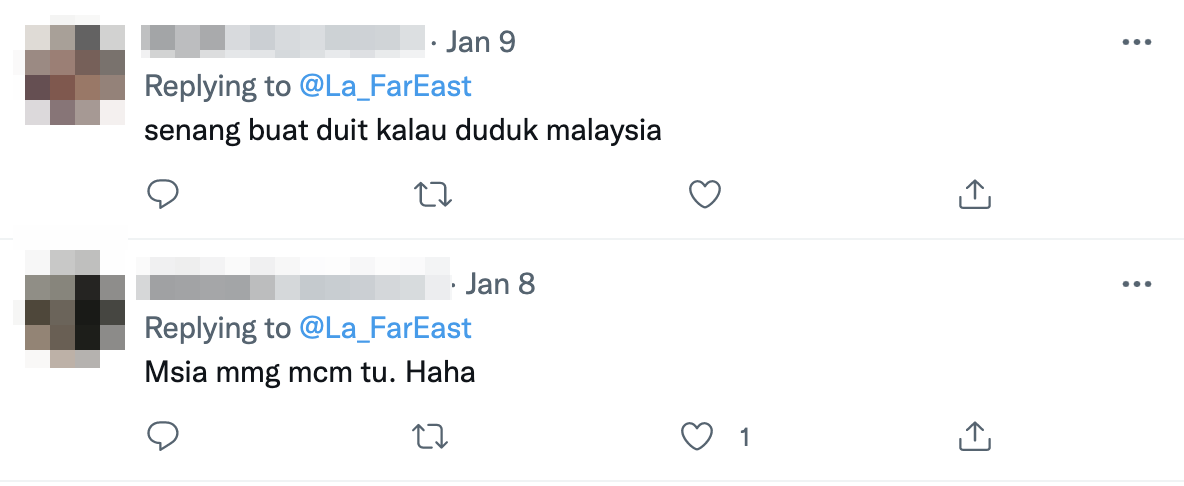 Others were speechless over these individuals' decision to reject free vaccines provided by the government and said that the government shouldn't be blamed for the rise in Covid-19 cases.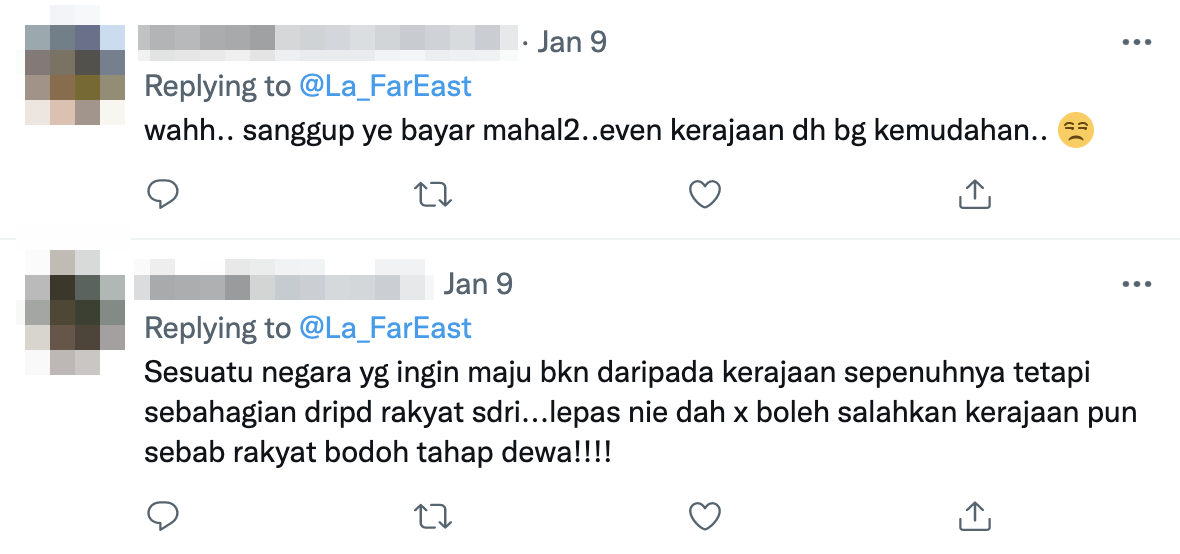 The police have yet to issue a statement over the incident thus far.
MORE TO FOLLOW 
Read also:
---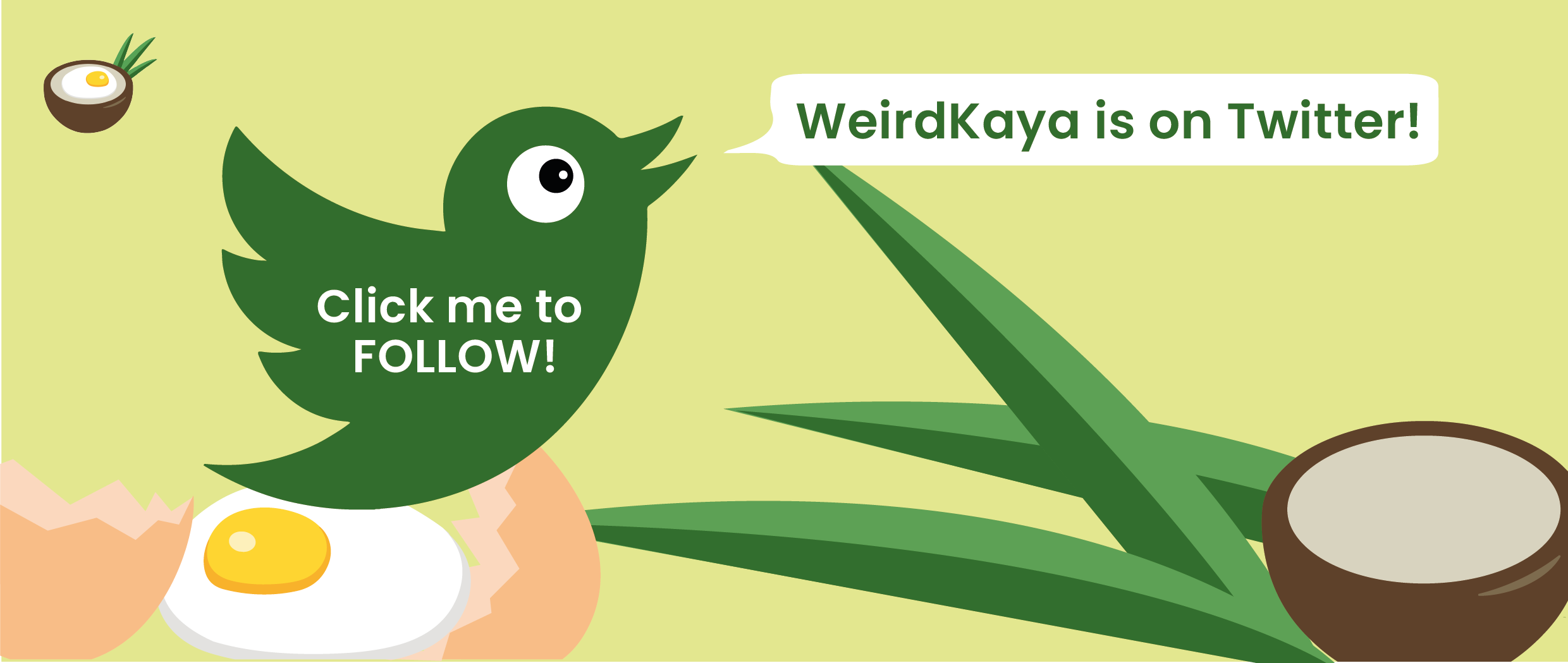 ---
Cover image via NST & Twitter/ @La_FarEast
Editor: Sarah Yeoh