Escalators at LRT or monorail stations have always been the main issue for all public transport users where most of it have been malfunctioned for not only days or weeks, but months.
Read about one such instance here:
Finally functioned for users
The Ministry of Transportation has revealed that escalators at monorail and LRT stations have malfunctioned and that they will change service provider by 2023.
However, on December 12, commuters revealed on social media that fast escalator repairs had been made at numerous train stations.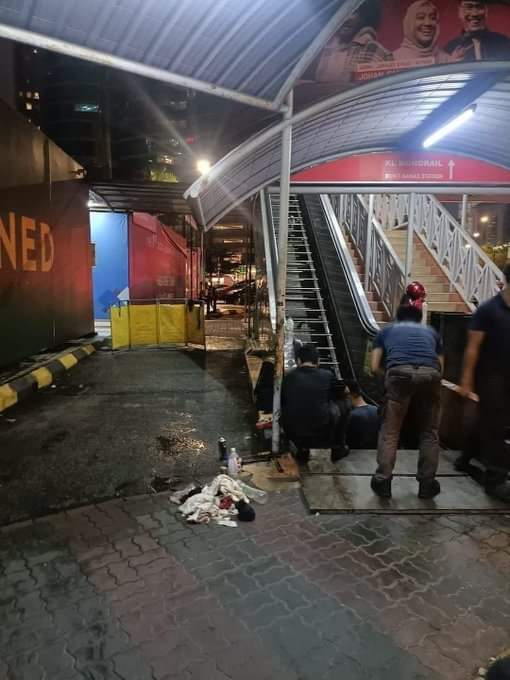 They also showed some of the escalators that, much to their surprise, had already been fixed.
Some netizens joked that the fast escalator repairs were done because of an employee who was scared for their job security after Anthony Loke was appointed as the Transport Minister.
Dengar citer, tetiba ada fund, tetiba ada spare part, tetiba semua eskalator tgh ganti dgn Laju……Merata rata tgh pasang.

Ada yg takut HILANG JAWATAN KE TU? Baru nk kelam kabut bila @anthonyloke masuk? pic.twitter.com/FtSdGo1KQe

— Dean of Deen (@Mulut_Cabai) December 12, 2022
@zimilx posted on TikTok to show that the escalator in KLCC station that have been malfunctioned for a while can now be used by Malaysians.
Sarcastically captioned "After 1000 years", @zimilx also felt relieved for the improvement at the escalator in KLCC station.
Praised Anthony Loke for the quick actions
With the fast escalator repairs in several stations that have been made, Malaysians praised Anthony Loke and Ministry of Transportation for the quick actions taken by them.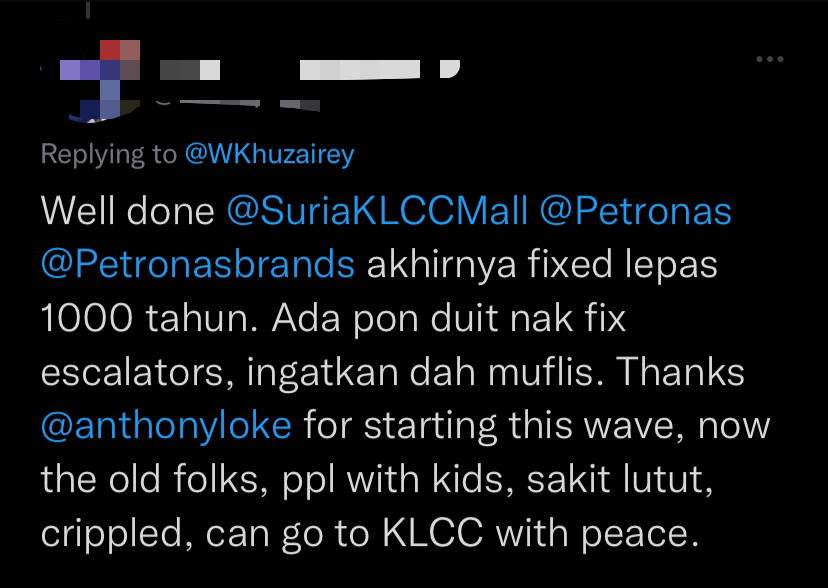 One netizen wrote that due to the magic that made this happened, now all public transport users can happily use the facilities.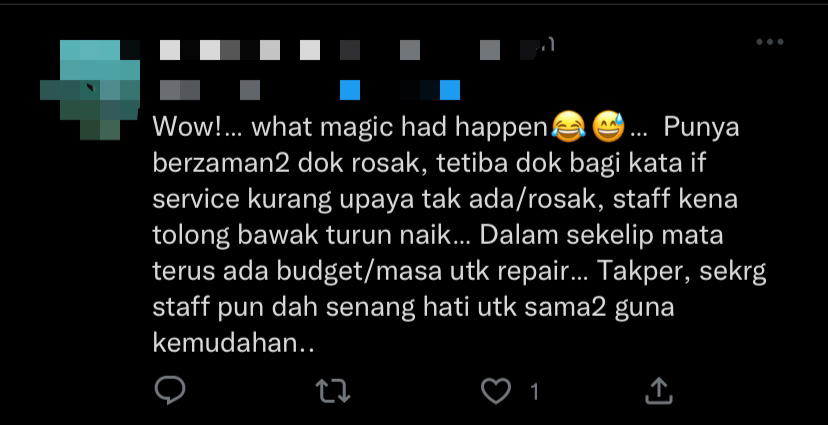 Hopefully all escalators can be used by next year.
READ ALSO: