I know what you're probably thinking: that's really an ungodly price for chicken rice!
Where is this place exactly? It's none other than Boon Signature Roast Pork, where a plate of rice with a meat of your choice costs at least RM14.50.
So…was it worth the RM106.60 (exclusive of tax) price? Time to find out!
Great taste overall
Here's what me and my family ordered:
Stir Fried Siew Yok with Garlic Chinese Ramen (RM21.90)
Char Siew Chinese Ramen (RM15.50)
Roast Pork Chinese Ramen (RM15.50)
Roast Pork + Char Siew (RM35.80 for 2 portions)
Char Siew + Roast Chicken (RM17.90)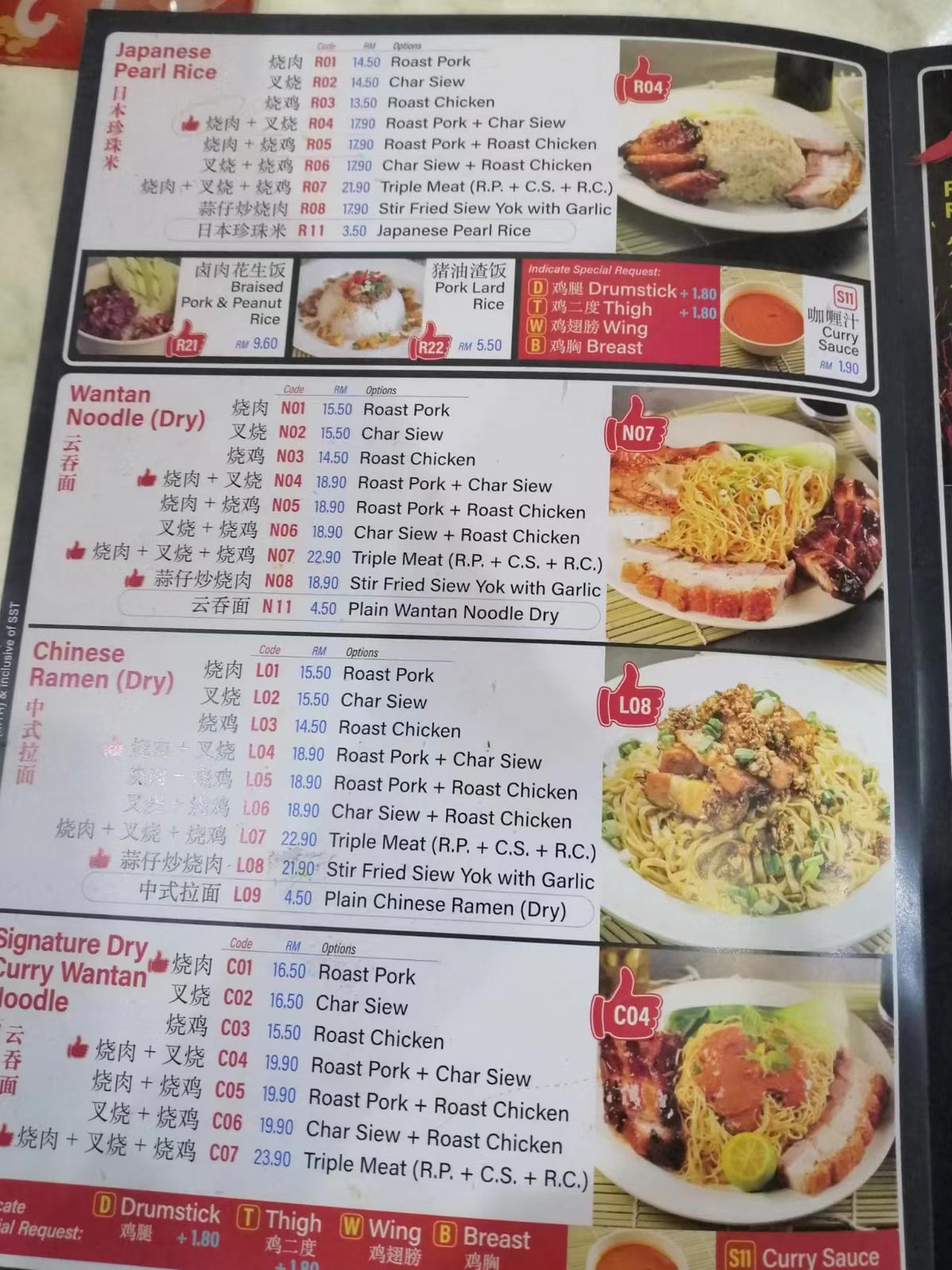 Aside from the rice, my family has never tried anything else on the menu despite coming here several times.
To switch things up a little, my sisters and I decided to opt for the Chinese Ramen rather than the Wanton Noodles, just because it seemed more interesting.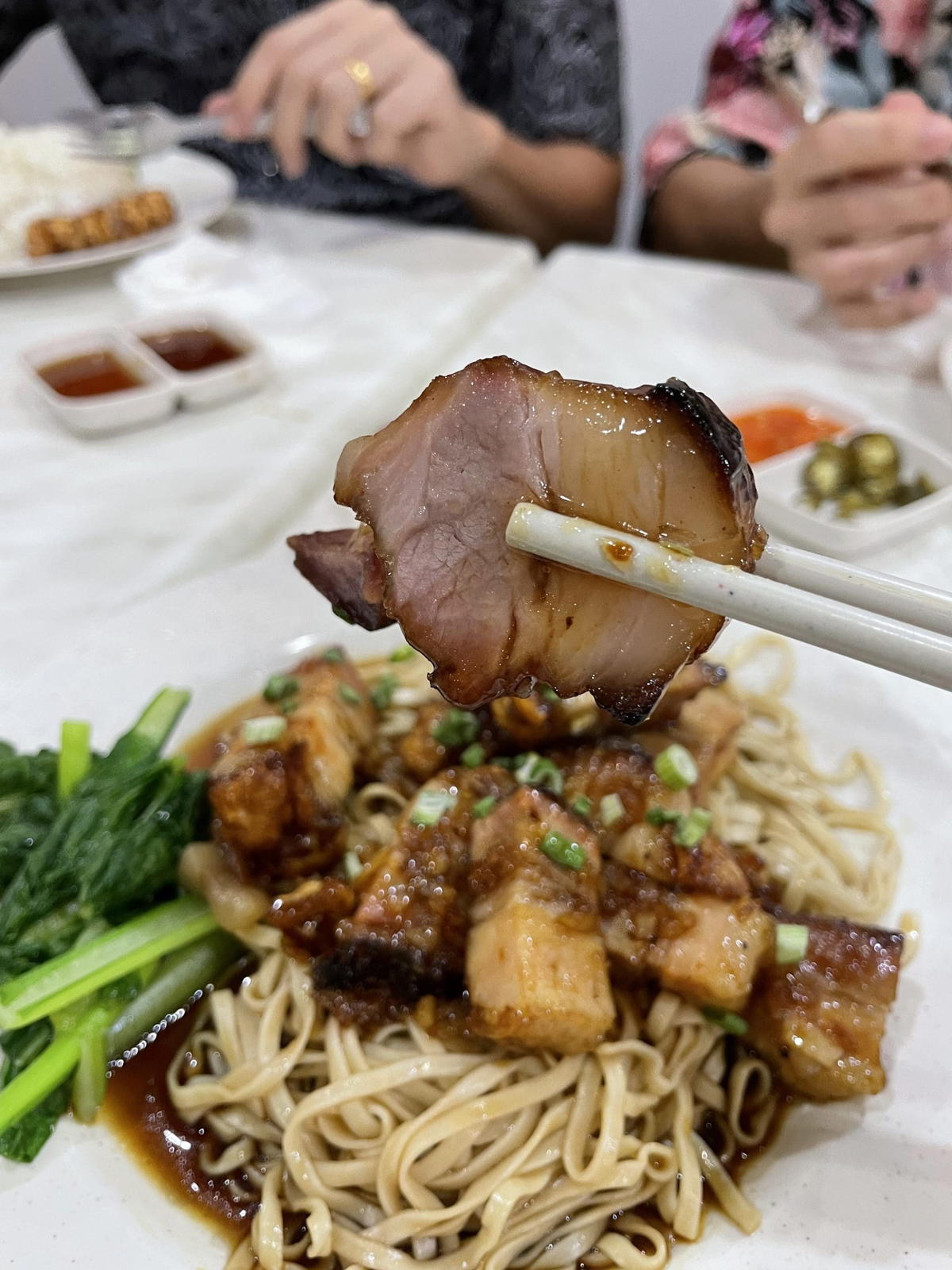 The noodle's texture, though slightly undercooked, was really nice and bouncy and gave quite a chewy feel. It was also tossed in a special sauce which was way TOO salty, something which me and my sisters totally agreed on.
As for the Garlic Noodles with Siew Yok, it was generously drizzled in the special soy sauce mixture as well. Unfortunately, the saltiness was so overpowering that it completely overshadowed the garlic.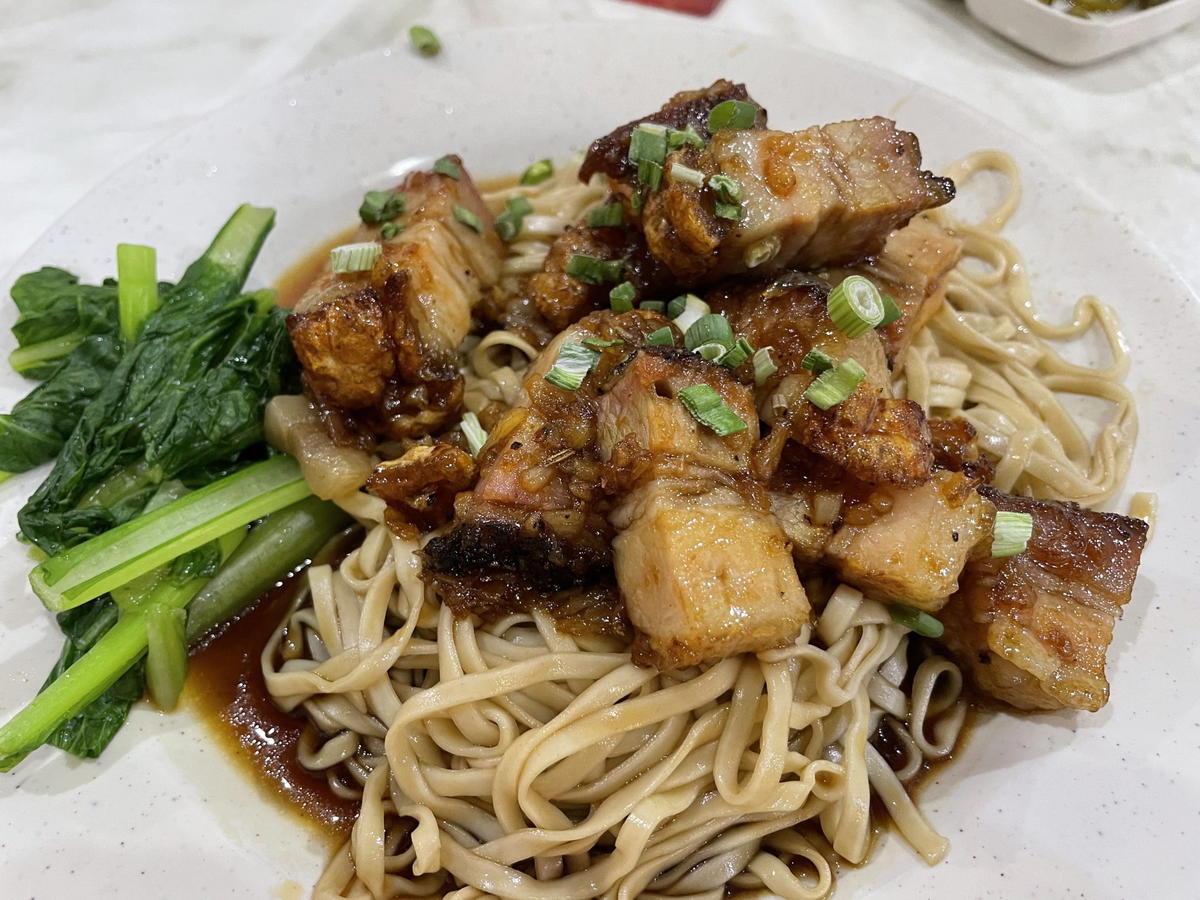 One great thing about the Garlic Noodles though, was that the garlic bits go really well with the meat.
The coating of salty and sweet sauce over the siew yok also gave the meat an appetizing and flavor-enhancing look.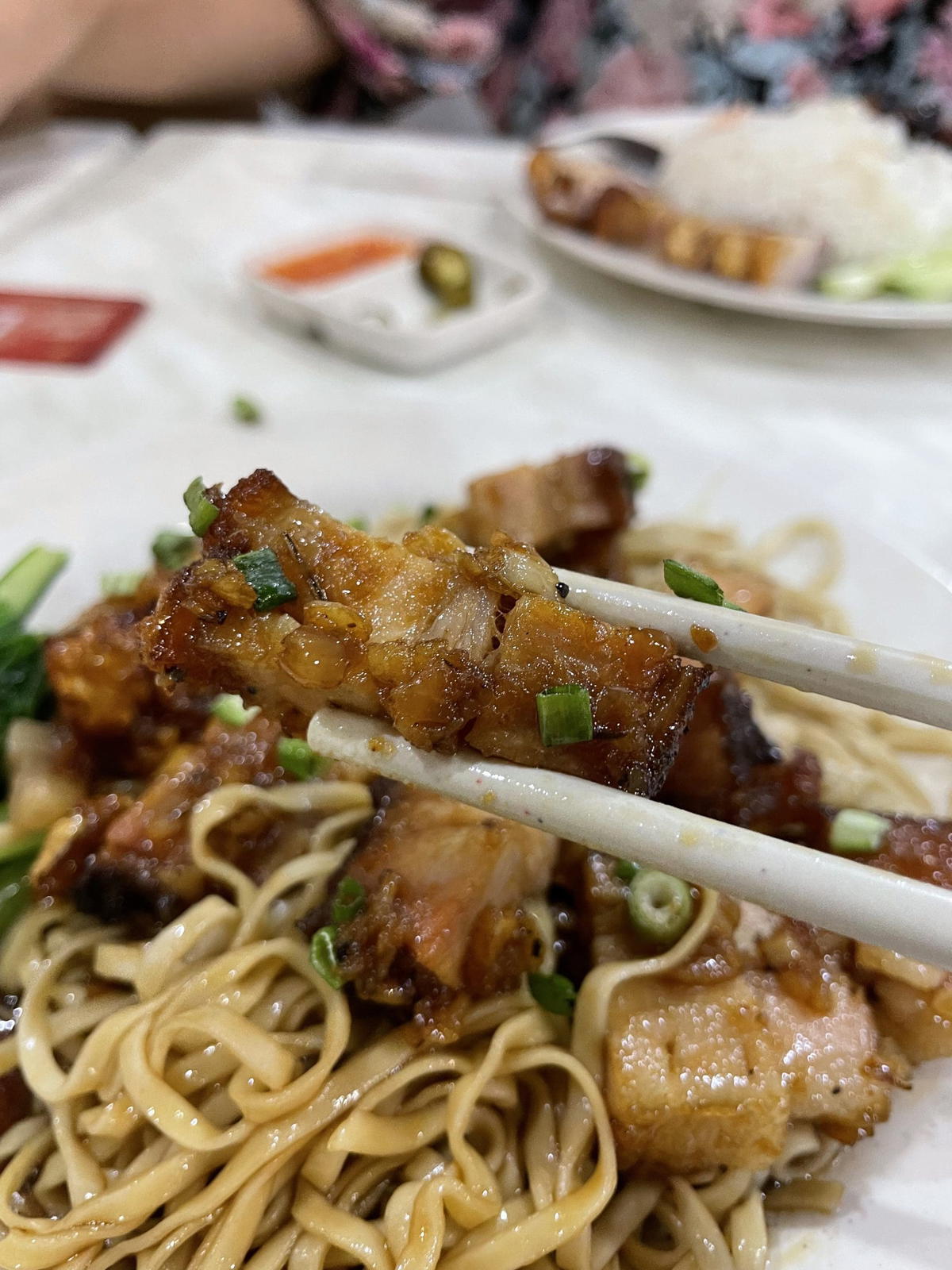 Boon Signature Roast Pork is mostly famous for its Pearl Rice, which are really round in shape, and cooked with oil for a glossy layer.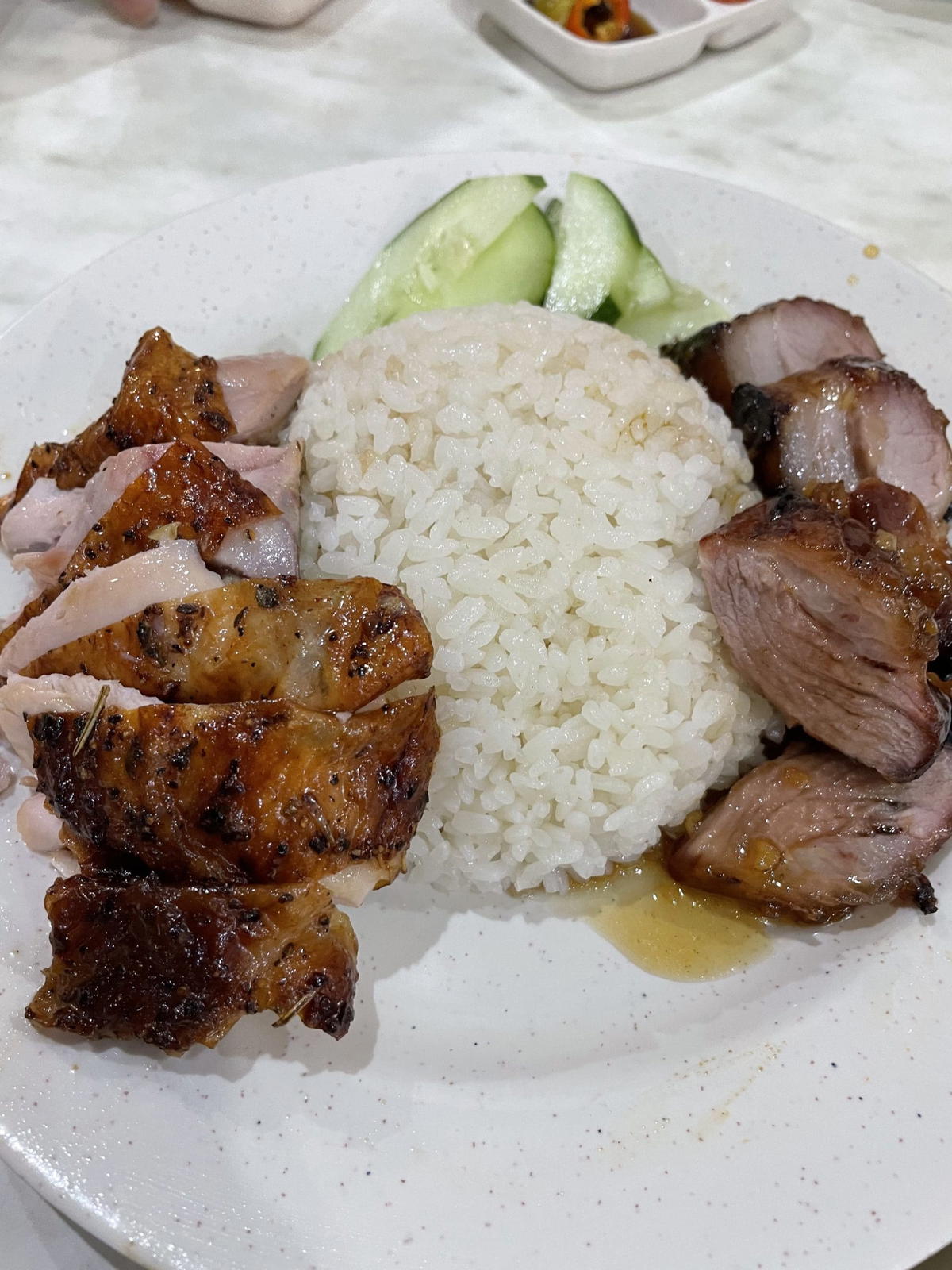 Without a doubt, the rice tasted great and the rice-to-meat ratio was also very generous.
In fact, if you are ordering two types of meat, you will find that you don't have enough rice to go with your meat because there's just SO MUCH meat.
As for the siew yok, it was a bit of a disappointment as it wasn't as good as it used to be.
Usually, a good siew yok would have a super crunchy skin but we found ours to not be that at all. It was so chewy that we had to spit it out or cut it away.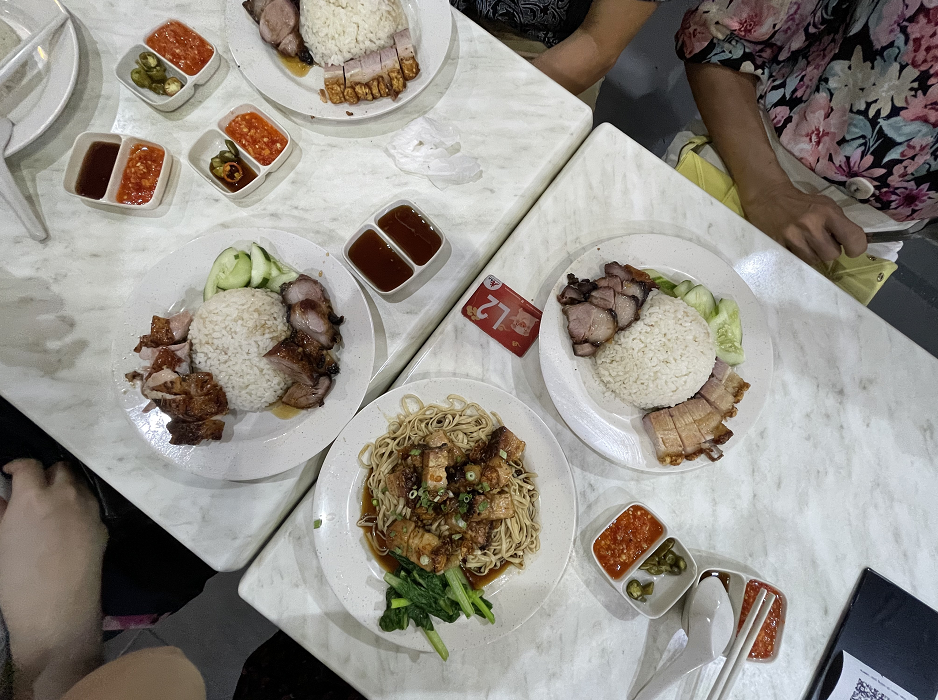 Thankfully, the roasted chicken made up for the siew yok with its soft and tender chew.
The char siew was pretty good too, where it was slightly caramelized on the outside and just had the right amount of fat to achieve the melt-in-your-mouth sensation.
How about the pricing?
Boon's reputation requires no introduction and despite its expensive prices, it's still filled to the brim with customers.
As for me, I do think you can find great siew yok or char siew at other chicken rice stalls at a much affordable price.
So if you were to ask me whether RM106.60 was justified, it's a no for me. I'll also say that I'm probably not coming back again unless I'm on someone else's dime.
And I can't emphasise how much I can't get over the fact that their siew yok skin was so chewy.
With that being said, if you are someone who doesn't mind splurging on good food, you can consider giving Boon's char siew and roasted chicken a try.
Facebook: Boon Signature Roast Pork
Address: 75, Jalan SS 22/19, Damansara Jaya, 47400 Petaling Jaya, Selangor
Now that you've heard it from me, go and try it out for yourself if you haven't already!
Read also:
---
---
---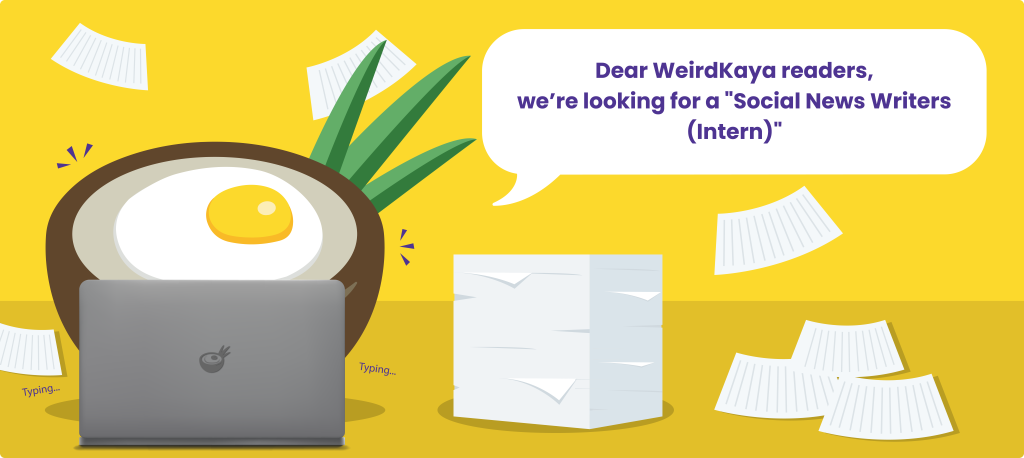 ---