BATU PAHAT – A man decided to display his love and gratefulness for his late mother in bringing him up by organising an elaborate farewell in the form of a gigantic double-story crystal hearse.
Uses crystal hearse for her mum's last journey
According to Sin Chew Daily, the man surnamed Loh decided to rent the crystal hearse for his mother's funeral on April 2 after hearing about it through the news.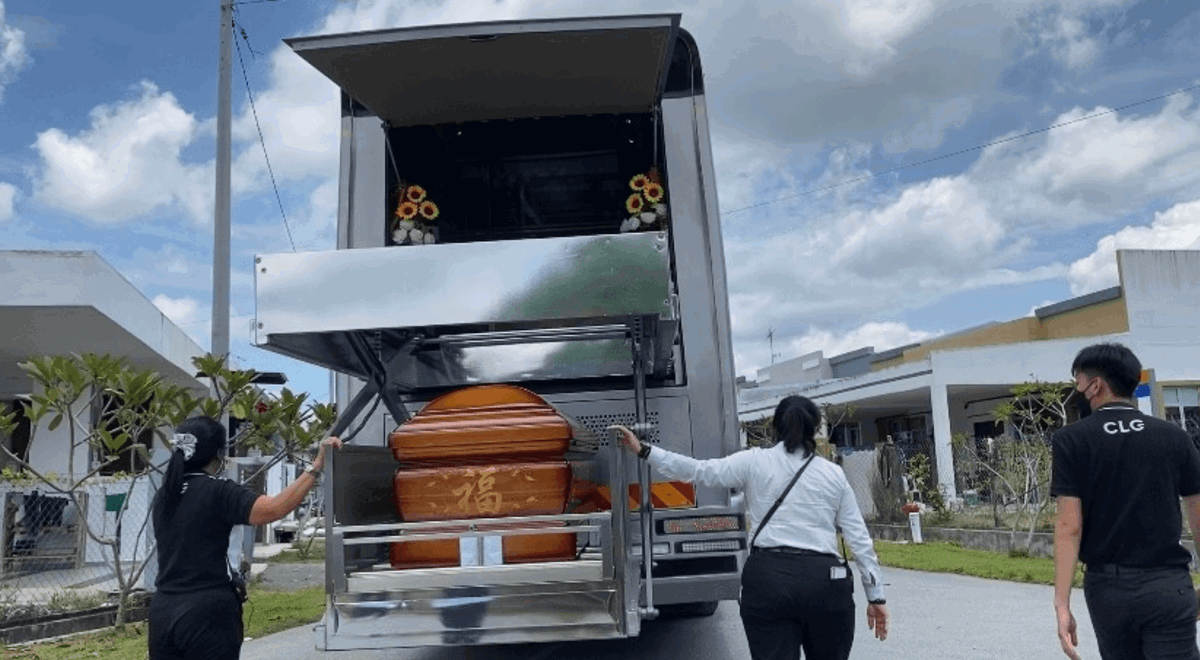 After pitching the idea to his siblings, he then contacted the company operating the hearse and rented it for the day.
Loh said his mother had dedicated her whole life for the sake of the family and that it was only fair to give her a grand send-off.
I only have one mother and this is the last thing I can do for her as she loved a merry atmosphere. After all, filial piety cannot be measured with money.
Watch the funeral procession here:
First in Batu Pahat
Life etiquette officer Tan Hui Wen (translation) told the Chinese daily that this was the first time a crystal hearse was used.
Read also: [PHOTOS] See How Singaporeans Are Pumping Petrol In Creative And Weird Ways As The MY-SG Border Reopens
She also revealed that the rental cost for the hearse was about RM10,000.
This crystal hearse is converted from a double-decker bus, with a length of 12m and a height of 4.2m.

The interior is divided into an upper and lower level. The inner wall of the coffin is fitted with crystals of century-old brands and there are also nine VIP seats.
It was also understood that the coffin is first placed at the lower level before before being raised to the upper level to reflect the Chinese saying "升官发财" (Getting promoted and becoming rich).
Rest in peace, Mrs Loh.
---
It's unrelated to the article but here's our brand-new podcast – Talk Je Lah!
---
Cover Images via Sin Chew Daily
Editor: Sarah Yeoh