KLANG – While flood victims are scrambling to escape from their homes buried underneath muddy waters, this pair of siblings decided to stay calm and play the piano instead while waiting to be rescued.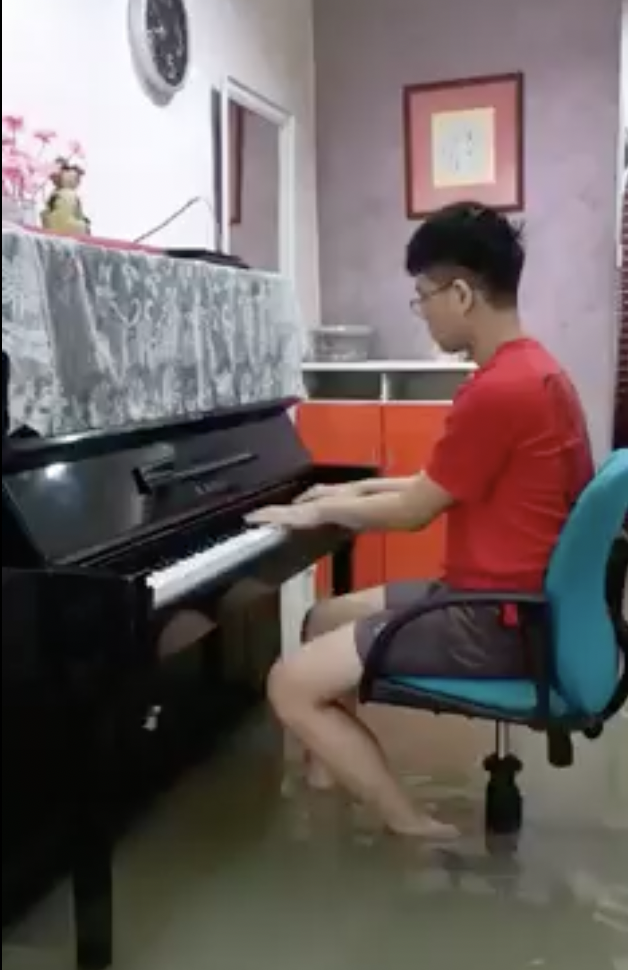 In the video uploaded by Melody Chow, we can see her brother Yong Xiang calmly playing the famed tune 'River Flows in You' by South Korean pianist Yiruma.
The video, which was cheekily titled 'River Flow into Your House', showed Yong Xiang displaying little signs of worry while playing away on an office chair and dipping his feet into cold, murky water.
Read also: Starving Flood Victim Walks 1 Hour To Pick Up Grab Order, Only To Find It Allegedly Eaten By Policemen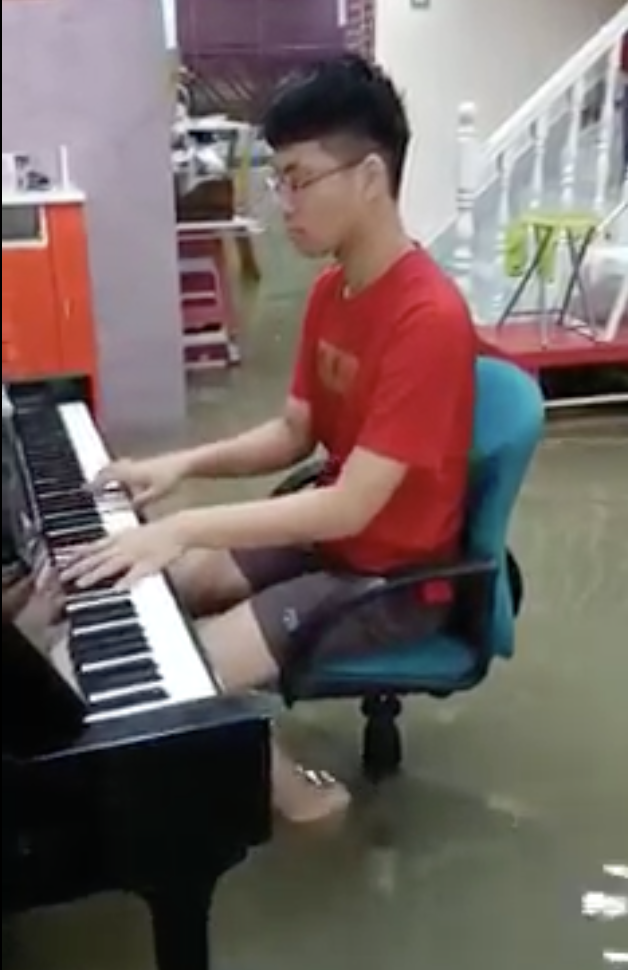 Add that with the soft noises of water flowing back and forth, it almost feels as though it was meant to be part of the performance.
Testing 1,2,3…
Speaking to WeirdKaya, Melody shared that her brother was actually checking whether the piano was alright even as floodwaters began seeping into their Taman Klang Utama home.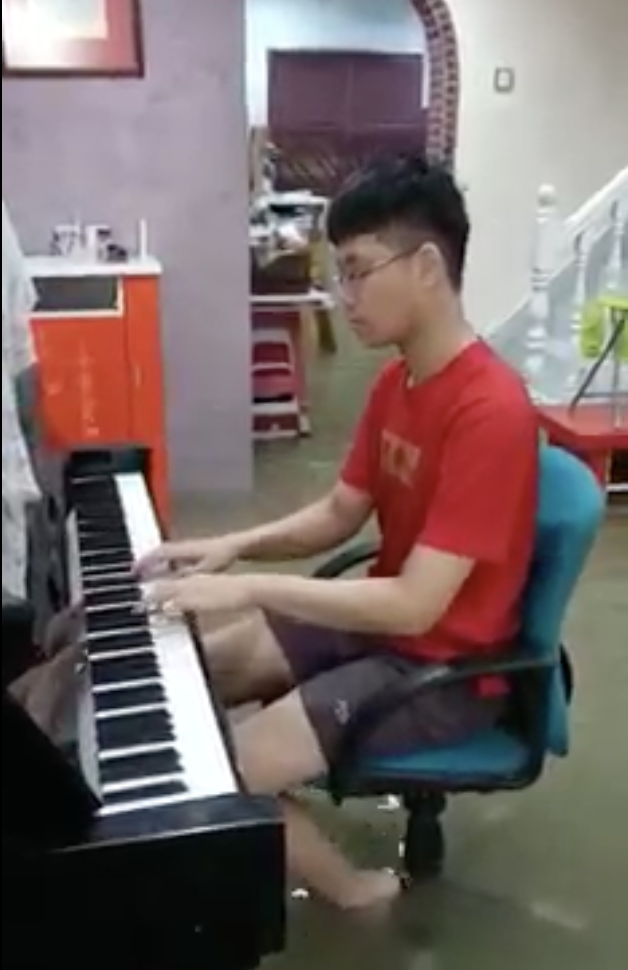 At the beginning, we were testing the piano by simply playing a few songs. We also have this habit of recording each other's performances when one of us is practicing.
When Yong Xiang asked her what song is associated with rain or water:
Both of us immediately thought of 'River Flows In You'.
'It just feels so surreal'
Subsequently, Melody added that the sound of water entering the house had actually accentuated the song, making it as though Yong Xiang was playing the piano by the sea.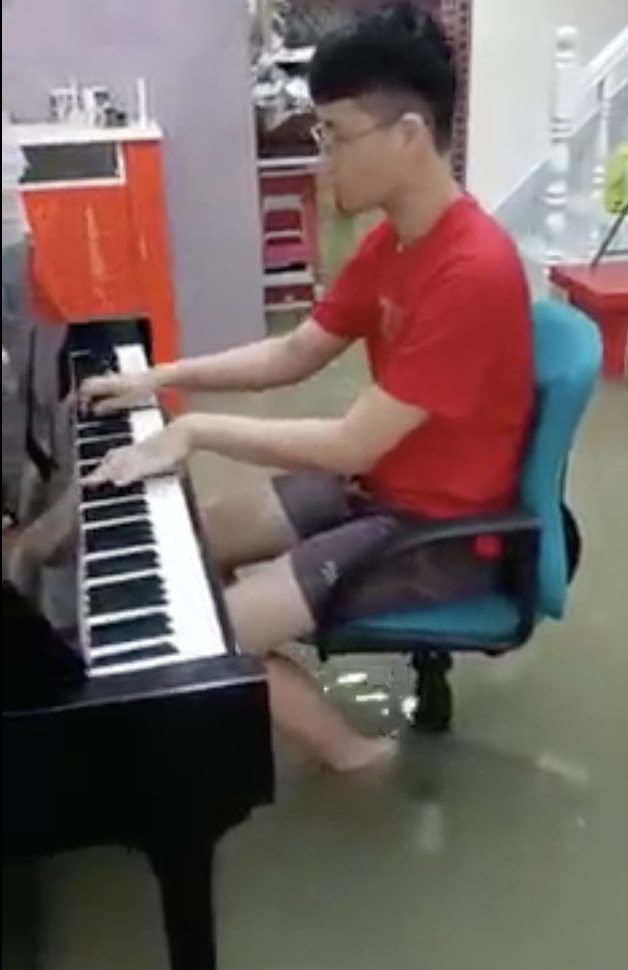 The piano's sound was so beautiful when coupled with the perfectly matched sound of flowing water, which was why I decided to post the video on Facebook," she told WeirdKaya.
100% for dedication
The post has since received over 11,000 likes and 10,000 shares, with many praising Yong Xiang for his dedication in putting a positive spin on a negative situation.



Another joked that his parents, being Asians, would still insist on him practicing despite the flood.

A Vietnamese netizen said she finally understood the real meaning of the video's title after watching the clip.

Another netizen, who hailed from the UK, said the video brought him to tears and wished the best for Malaysia.

What do you think? Comment below and let us know!
---
It's unrelated to the article but here's our brand-new podcast – Talk Je Lah!
---
Cover Images via Facebook
Editor: Sarah Yeoh