SHAH ALAM – A Taman Sri Muda flood victim has taken to social media to call out a few policemen who had allegedly devoured the food her cousin had ordered through Grab.
'I haven't eaten since yesterday'
In a series of screenshots posted on Twitter by Andrea, it all began when her cousin Vaishnavi was told by the Grab rider that he was unable to send her order to her area as it was "too dangerous" and told her to pick it up at a police tent.
Not wanting to leave her family hungry, Vaishnavi walked for an hour to the tent, but what she saw next made her heart sink to her feet.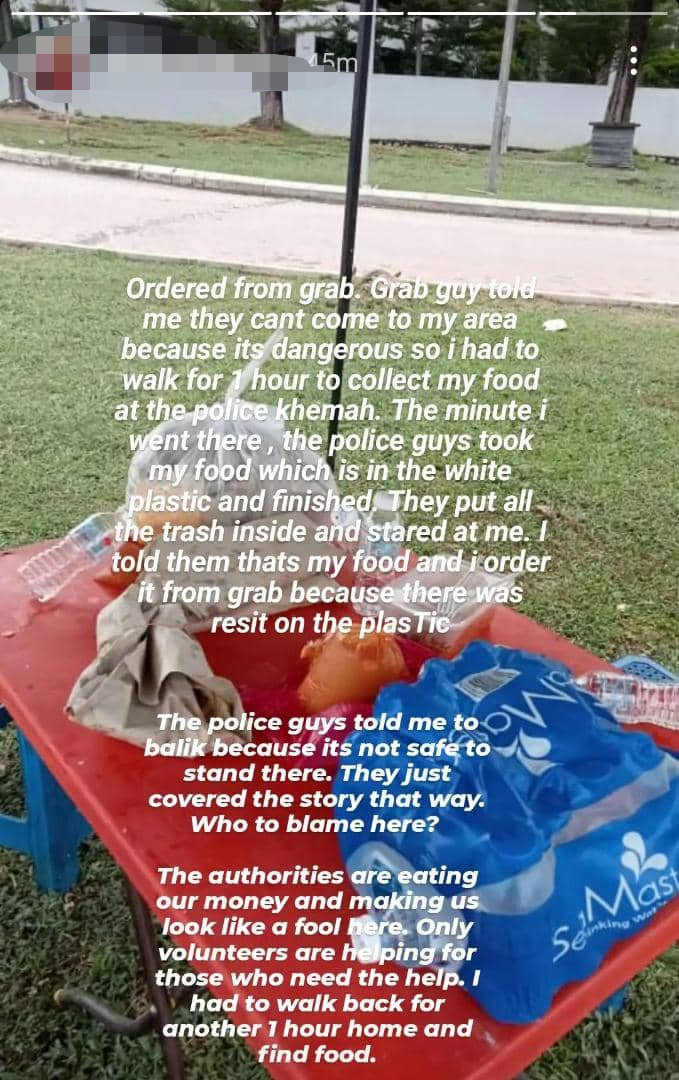 The minute I went there, the police guys took my food which is in the white plastic and finished [the food]. They put all the trash inside and stared at me.
However, what made it all the more disappointing was the fact that the policemen allegedly brushed her off and told her to go back home after she confronted them about eating her food without her permission.
The authorities are eating our money and making us look like a fool. Only volunteers are helping those who need the help!
Unfortunately, Vaishnavi was unable to identify the policemen involved as she was too shaken by the incident.
Mixed reactions from netizen
Vaishnavi's story has since stirred up a storm of outrage from netizens, who expressed their sympathy and slammed the authorities for allowing such behavior to happen within the police force.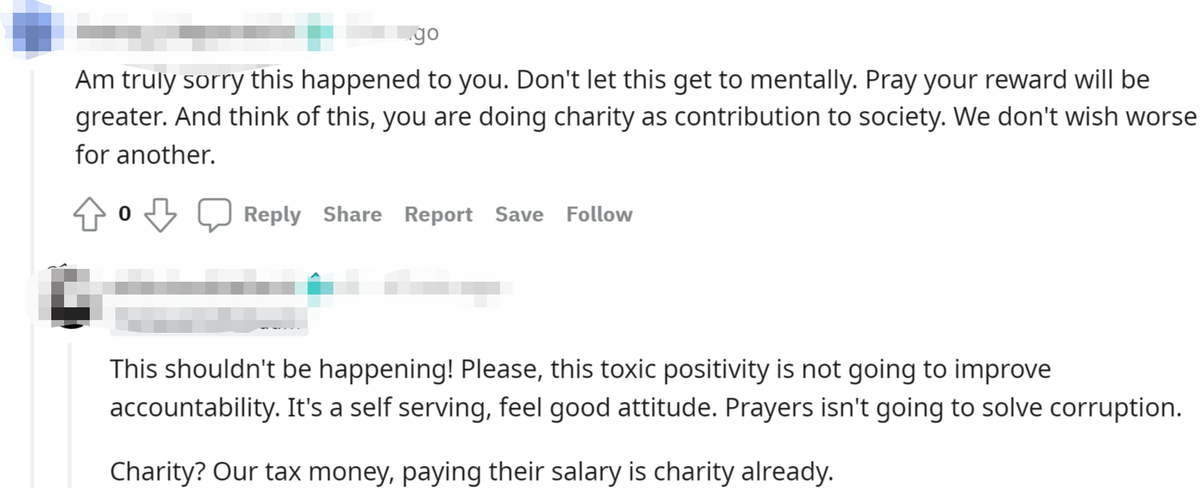 One netizen also tagged the police's official Twitter handle and demanded that stern action be taken.

Another, however, casted doubt on Vaishnavi's account as he/she wasn't convinced that she had walked for an hour to pick up her order.

Let's hope the police are alerted of this incident and take swift action soon!
Special thanks to Andrea for allowing us to share Vaishnavi's story.
---
---
Cover images from The Star and Twitter
Editor: Sarah Yeoh