A disturbing road rage incident on Jalan Syed Putra near the Federal Highway was captured on dash cam two days ago, drawing widespread attention online.
The now-deleted video, posted by Huey Tze Lai on her Facebook, shows a motorcyclist dressed in all black having a heated exchange with a silver car driver.
The motorcyclist was seen making aggressive hand gestures and intentionally slowing down beside the car.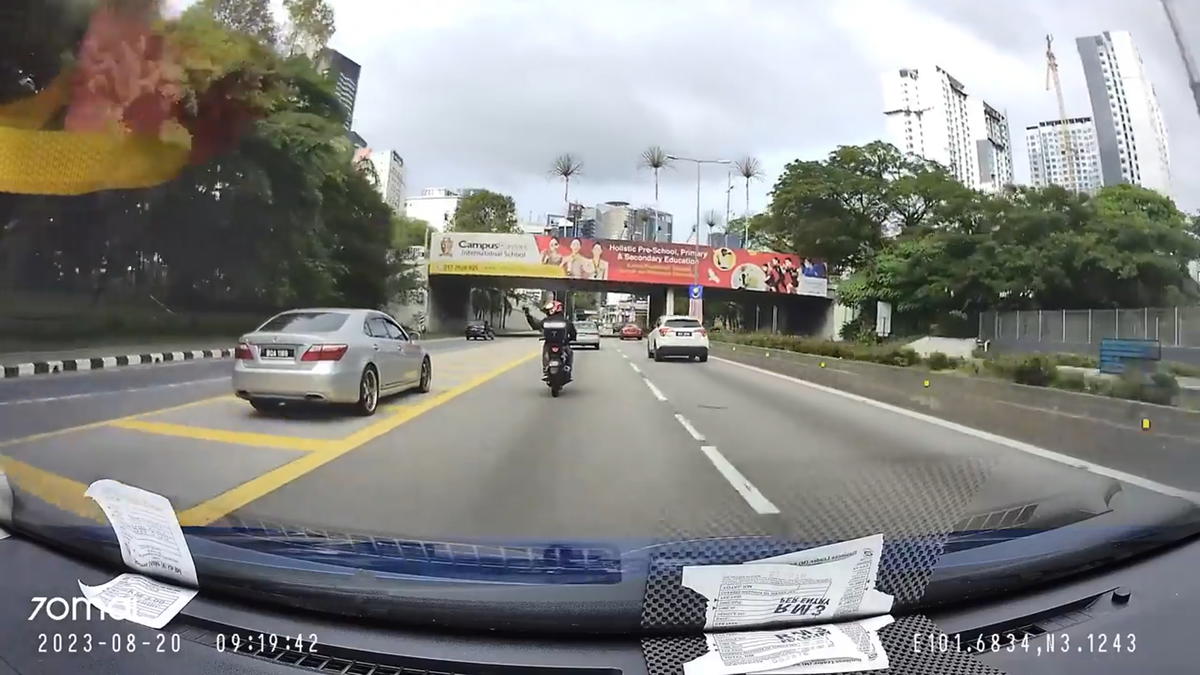 Suddenly, the silver car sped up and recklessly changed lanes, cutting off the motorcyclist in a chilling sequence.
This abrupt maneuver forced the motorcyclist into a collision with the car's rear when the car unexpectedly halted.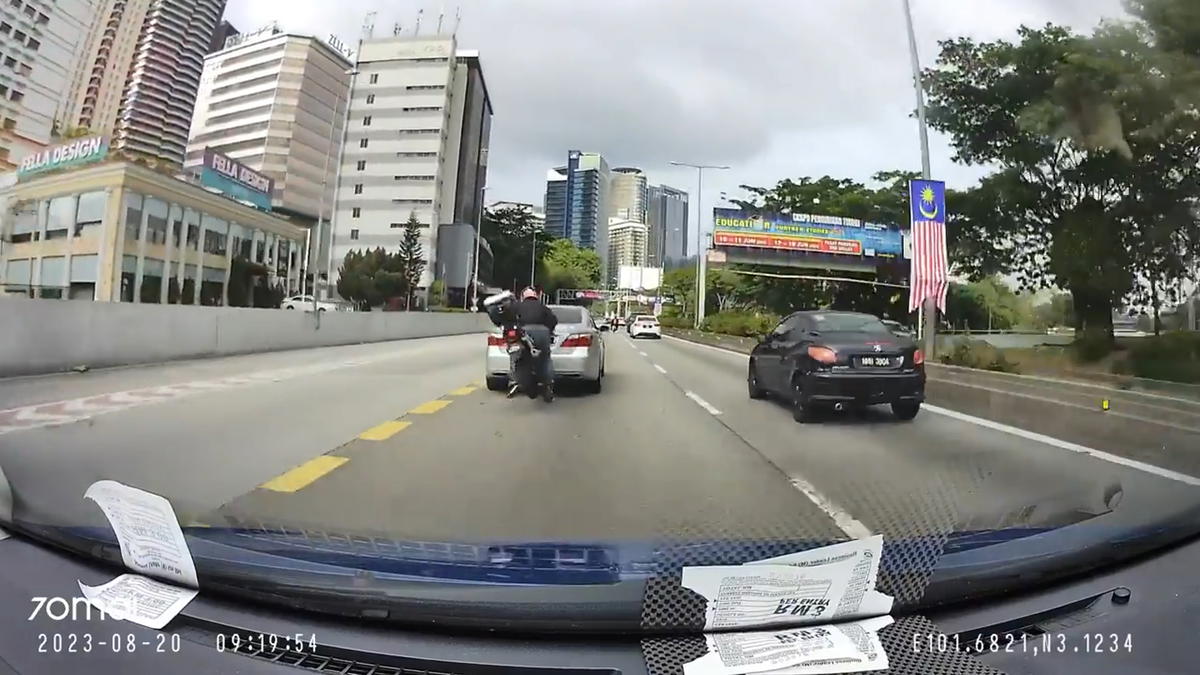 The following car's dash camera captured the entire horrifying incident.
Huey Tze Lai, the individual behind the dash camera, recounted the traumatic event on her social media.
She hypothesized that the initial conflict might have stemmed from the motorcyclist using the bus lane, which is demarcated by a yellow line.
The incident drew a flood of reactions from the online community, with many expressing their shock and concern over the reckless behavior.
Immediately after the crash, Huey Tze Lai approached the injured motorcyclist to offer help.
Later, the motorcyclist updated Huey Tze about his condition, mentioning that he was treated for a fractured leg and was on the path to recovery.
Read also: Study: M'sia Ranked 3rd Highest In The World For Road Fatalities
Driver Involved in Sudden Brake Incident Jailed
According to Berita Harian, Lim Ching Hong, the 26-year-old driver of the vehicle, faced the Kuala Lumpur Magistrate's Court today for dangerous driving charges.
He was sentenced to two days in jail for his actions which resulted in the motorcyclist's fall three days prior.
In addition to the jail term, Lim was fined RM6,000 and had his driving license suspended for five years.
Utusan Malaysia reported that Magistrate Fatin Dayana Jalil also decreed that if Lim failed to pay the fine, he would face an additional three-month jail term.
Lim Ching Hong, who is also a lorry driver, was met with this punishment after pleading guilty to the charges.
According to the charge sheet, Lim drove his Lexus LS460L recklessly, endangering other road users. This offense took place on Jalan Syed Putra, Kuala Lumpur, around 9:19 AM on August 20th.
He was charged under Section 42(1) of the Road Transport Act 1987. This section provides for a maximum jail term of five years or a fine up to RM15,000 and loss of driving qualifications for no less than five years.
---
---