Malaysia rank third in the world for the highest rate of road fatalities in a recent study by FINN. Only two other countries, Saudi Arabia and Thailand, surpassed Malaysia in this undesirable listing.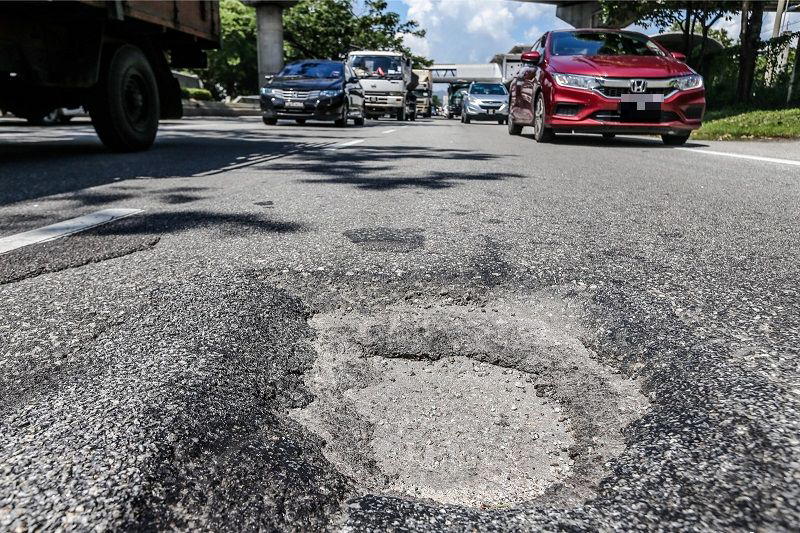 According to American car subscription company, FINN, the researchers analyzed the fatality rate due to car accidents in various countries.
The researchers used the metric of deaths per 100,000 people to determine the deadliest roads in the world.
The findings were alarming for Malaysia, which recorded a staggering rate of 22.48 deaths per 100,000 residents.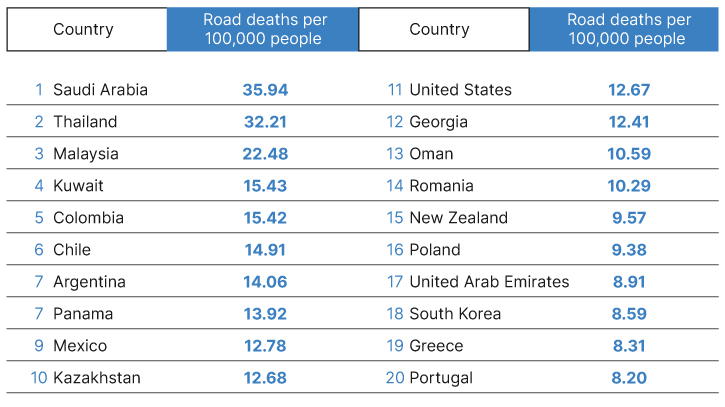 This data underscores the serious road safety issues that exist in Malaysia and highlights the urgent need for improved traffic regulations and infrastructure.
The comprehensive report didn't just list the countries with the most dangerous roads. It also shed light on the locations with the safest roads.
Iceland led the pack with the lowest rate of road fatalities, at just 2.05 deaths per 100,000 people. Following closely were Norway, Switzerland, Ireland, and Sweden, which rounded out the top five.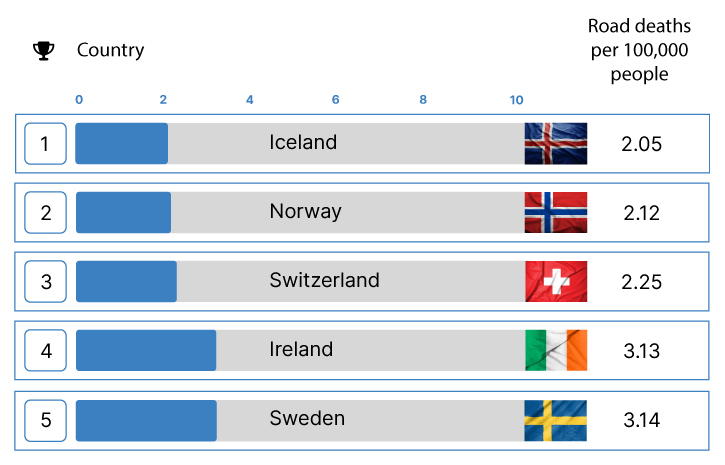 Interestingly, in the list of the top 10 countries with the safest roads, only one Asian country managed to secure a spot. Japan clinched the seventh position, marking a significant achievement for the nation.
This study prompts a reflection on the state of road safety in each of these countries. The figures serve as a stark reminder of the continuous work required to ensure safer roads.
For countries like Malaysia, it is a wake-up call for the authorities to step up their efforts in enhancing road safety.
What are your thoughts on the findings of the FINN study? What measures do you believe should be implemented to improve road safety in Malaysia and globally?
Read more: