GEORGE TOWN – A netizen recently posted about her unfortunate experience with a cleaning company called Premium Cleaning Service which she encountered via Facebook.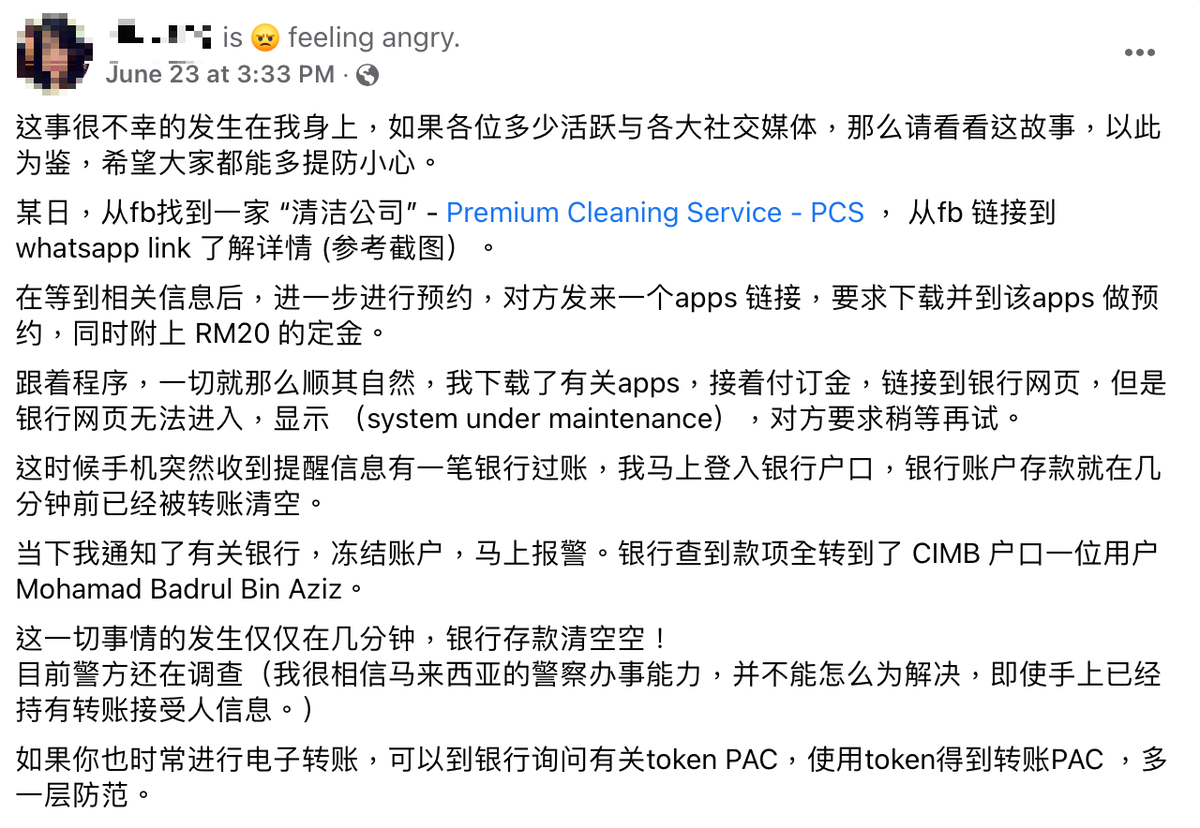 In the post, she claimed that a person after following the Whatsapp link to a certain business account, the person-in-charge replied to her with certain instructions which lead her into a scam. The victim didn't share the amount of money she lost to the scam, as reported by Sin Chew Daily.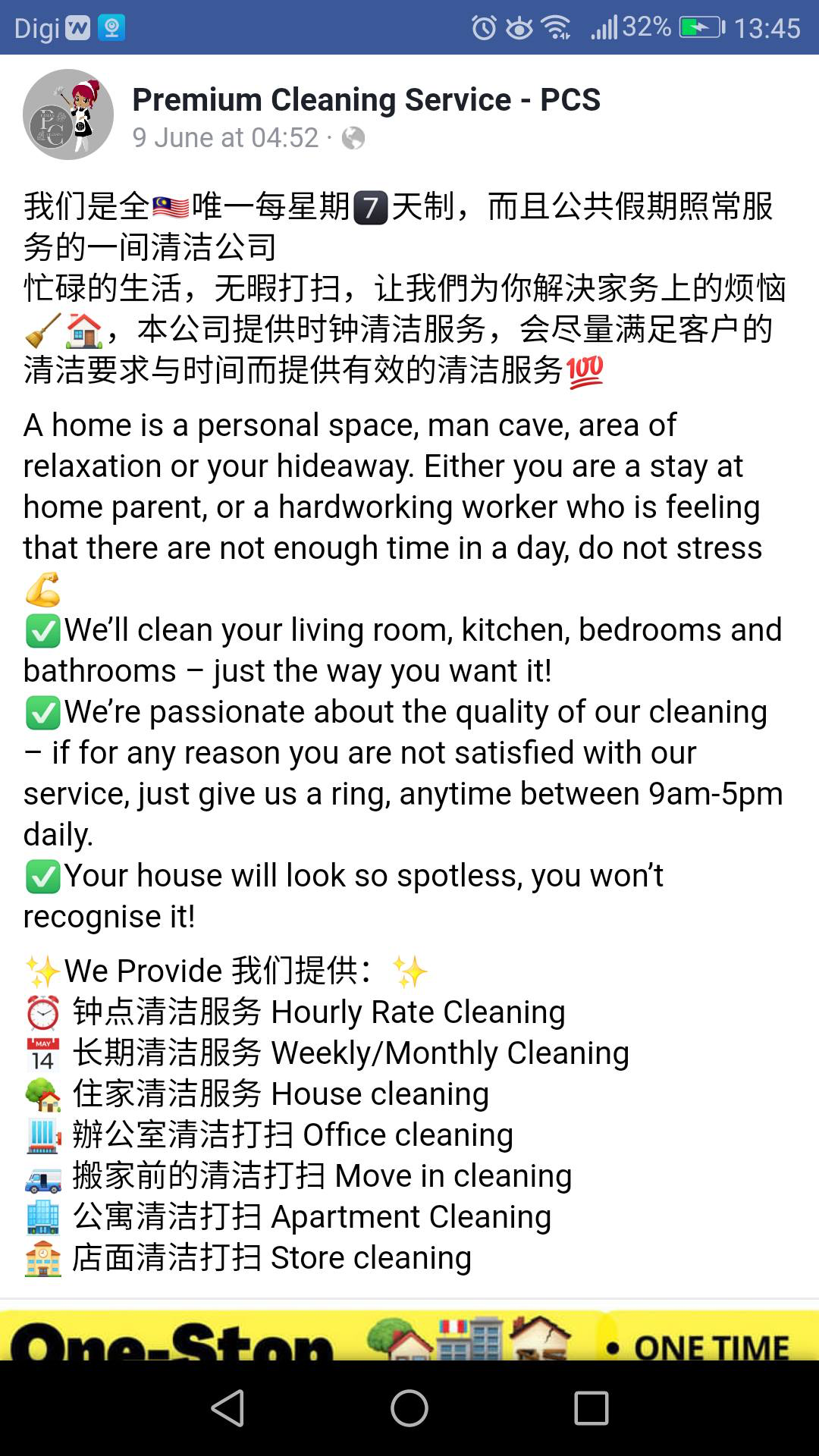 It's only happened a few minutes, and all my savings in bank had been transferred unknowingly!
After several general inquiries, they provided a discount package for her which is RM70 for 1 maid for 4 hours, the original price is RM80. If 2 maids for 2 hours, it's RM90, which the original price is RM100.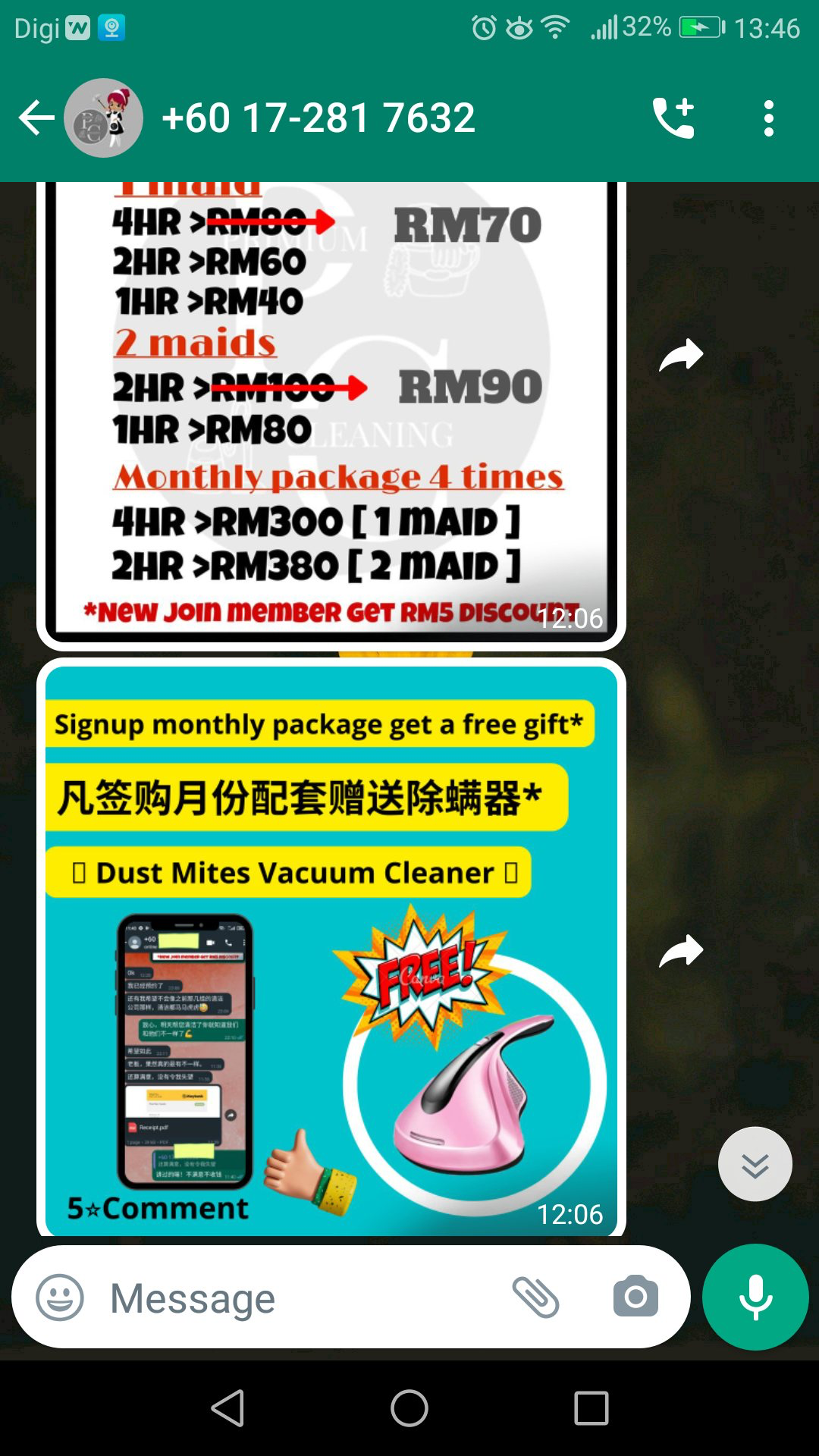 "It happened so naturally"
The cleaning company insisted that it's only applicable if she reserve the cleaning services via a mobile application. They also claimed that the application, MyShop is reliable and prestigious as other company such as Hero Market and Healthland. "The application has been used over a year, you can have 100% faith in it," they said.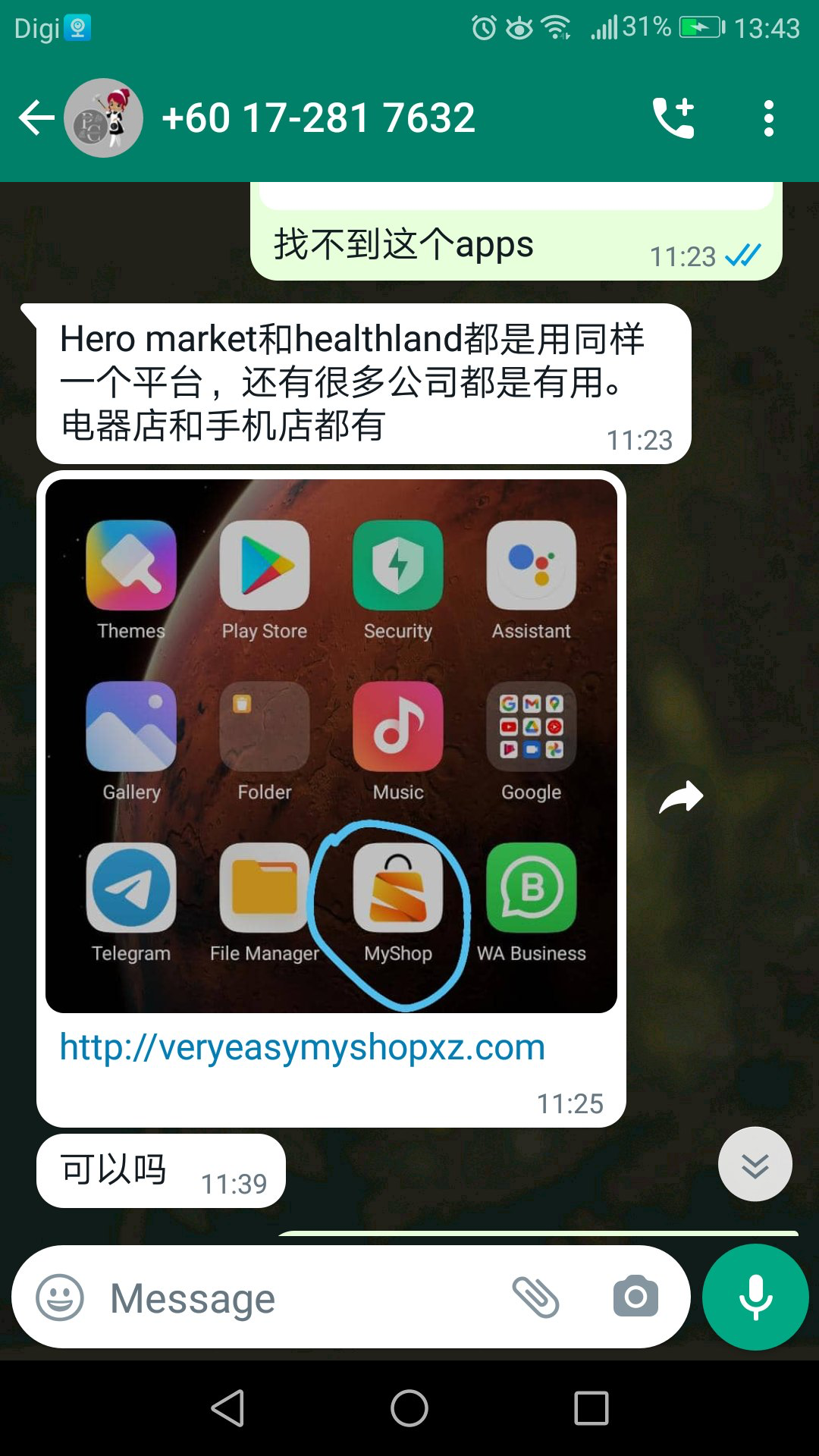 They provided her a screenshot of the application and a link to download the App, she followed the steps and downloaded the application which is required to pay a deposit fee, which is RM20.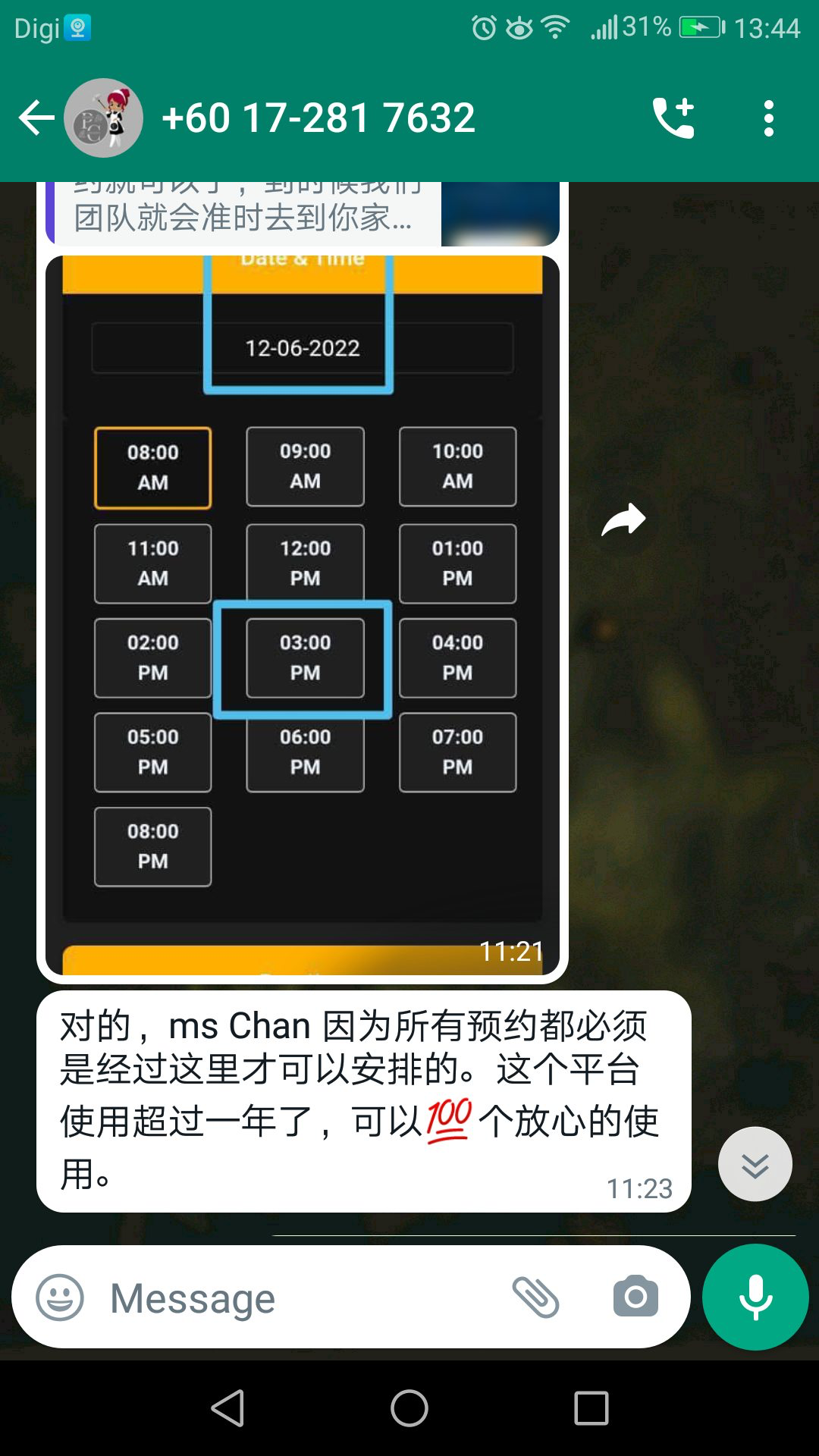 "It happened so naturally by following the steps of the application, when I was paying for the deposit, it linked to the bank's website page but failed to process as it showed 'System under maintenance'. The person in charge requested me to wait for a while," she said.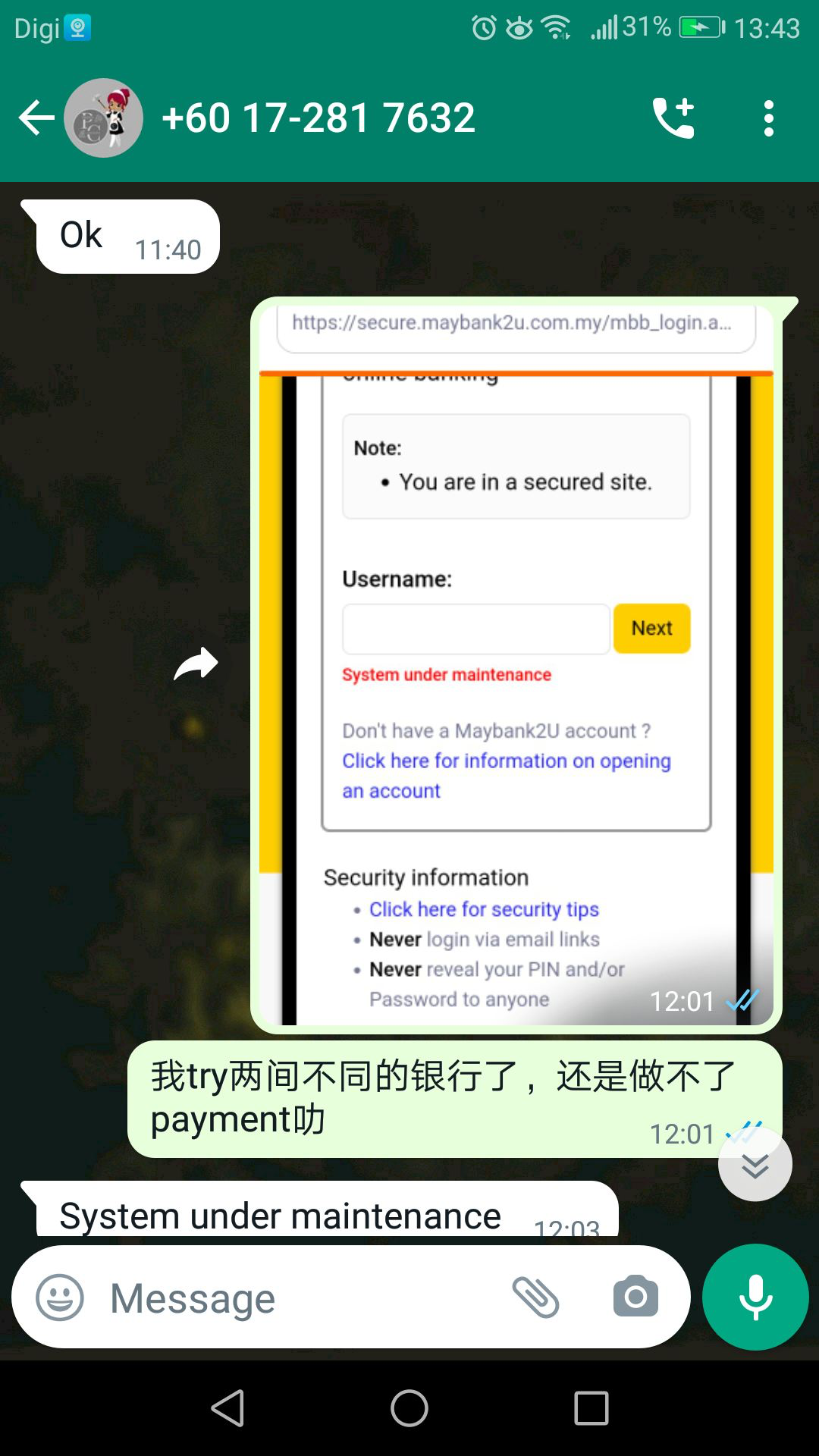 After failing to pay through two different banks, she quickly discovered that it's a scam. Then, the victim received a message which indicated that there's a bank transfer recently, after she checked her bank account, she found out that all of her savings were gone.
The victim informed the bank about the incident immediately to freeze her account and reported it to the police. The bank reported that the amount of savings had been transferred to a CIMB Bank account under Mohamad Badrul Bin Aziz.
Currently, the police are looking into this matter, but she felt hopeless about the situation. She also said that it's more secure to request token PAC from the bank to ensure the transaction.
Be alert to unknown links
In light of countless Malaysians losing their money to scammers, Bank Negara Malaysia (BNM) posted on the Amaran Scam Facebook page to educate customers on how to avoid being cheated.
They are advised to practice Stop, Think, Act and Respond (STAR) whenever they come across dubious websites, links or applications sent via text messages or WhatsApp.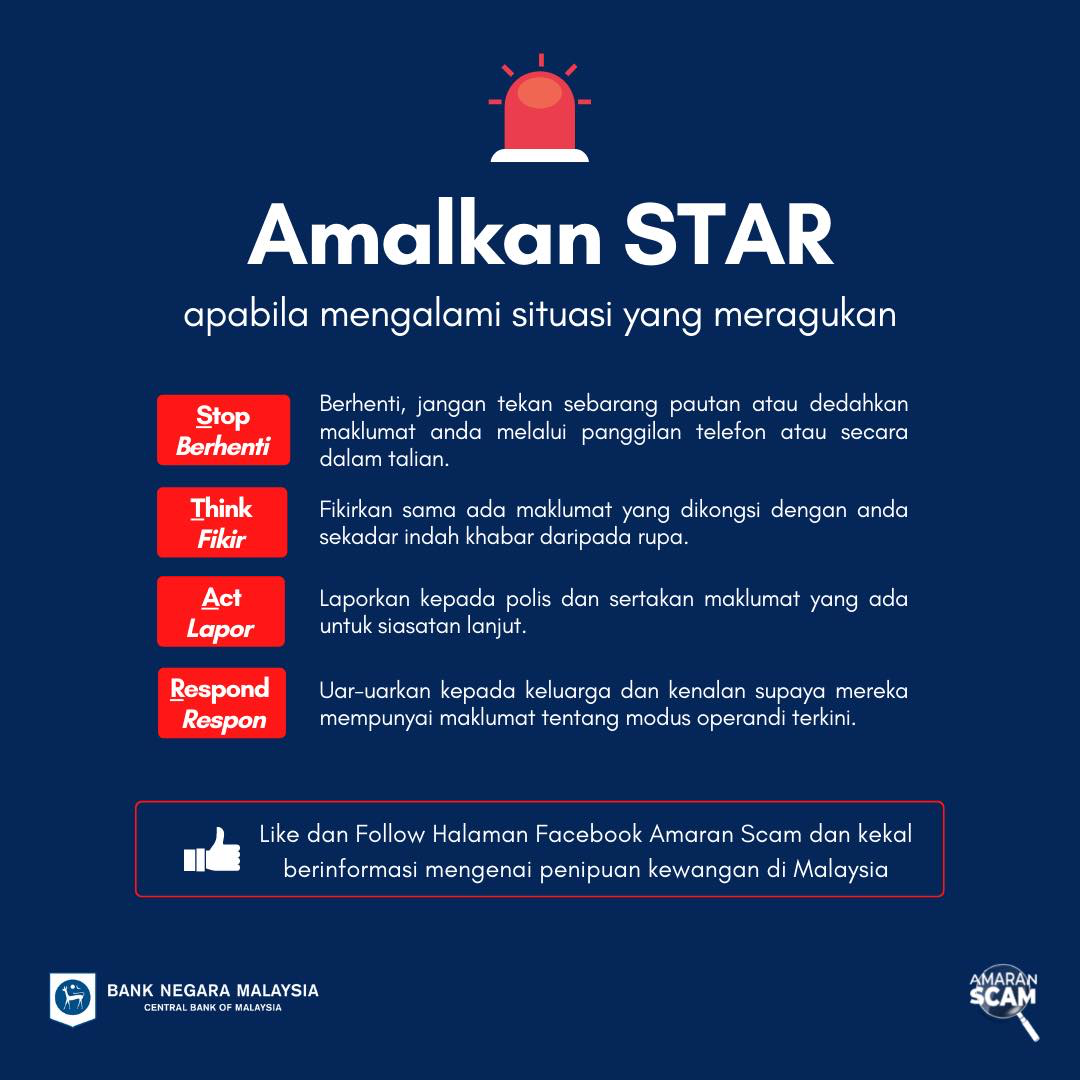 Customers can also contact the Commercial Crime Investigation Department (CCID) or the Scam Response Centre through its hotline at 03-26101559/1599 or BNMTELELINK through 1-300-88-5465. They are also encouraged to visit BNM's official website for further enquiries.
Read also:
---

---
Cover Image via Facebook / HL Leng
Editor: Sarah Yeoh
---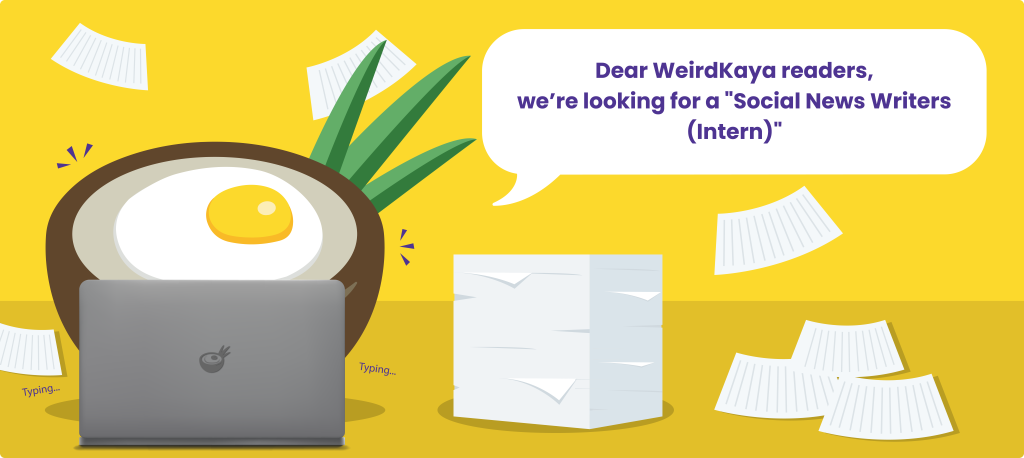 ---