A Malaysian man who recently lost RM150k to a telephone scam hung himself at a durian garden at Jalan Fulcra Kerdau, Pahang.
According to Temerloh Assistant Commissioner Police(ACP) Mohd Azhar Bin Mohd Yusoff, a preliminary investigation revealed that the cause of the case was due to the victim being scammed by a phone scam fraud.
"The syndicate imposed as a courier company and scammed him into paying RM156,000."
The case is now being investigated under Section 420 of the Penal Code. A sudden death investigation paper has also been opened.
"The police would like to advise the members of the public to be more careful and not to panic if they receive any phone call representing the authority or from any party. They must check with the related agencies to avoid becoming a victim of a fraud syndicate," he said in a press statement.
He also added that public can get information or queries related to commercial crime through the CCID info line via WhatsApp at 013-2111222 or contact the CCID scam response centre at 03-26101599.
If you are feeling depressed or need a listening ear, please seek assistance from the organisations below: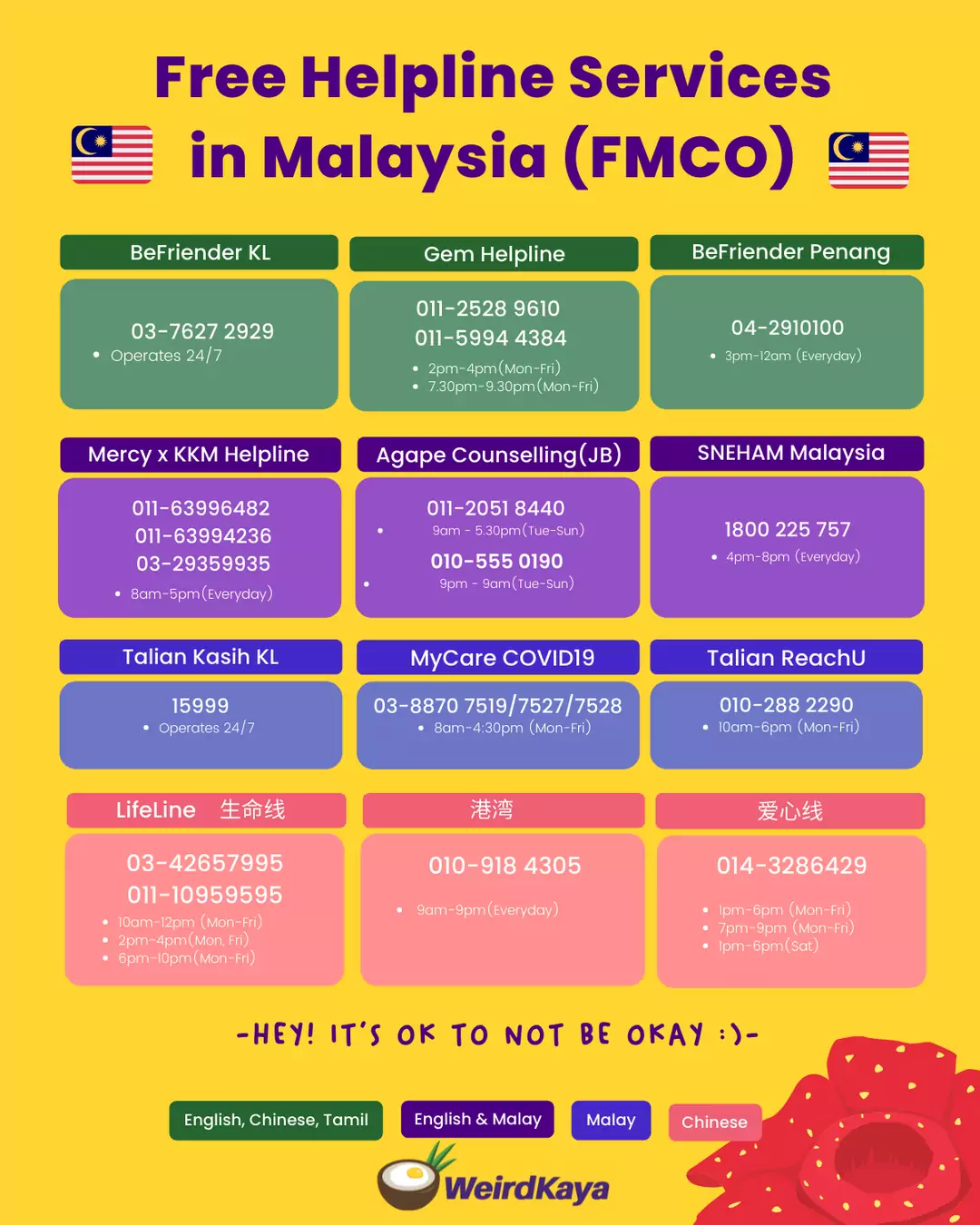 ---
It's unrelated to the article but here's our brand-new podcast – Talk Je Lah!
---