Although school has officially kicked off on Monday, several parents are still unable to fully let their kids go and still worry about how they're faring in class.
This was evident in a recent clip which showed several dads peeking at their kids behind the school walls and warmed hearts online.
Dads spotted watching their kids
In a TikTok video shared by @malaysianupdatenews, a group of devoted fathers can be seen eagerly watching their children from a distance.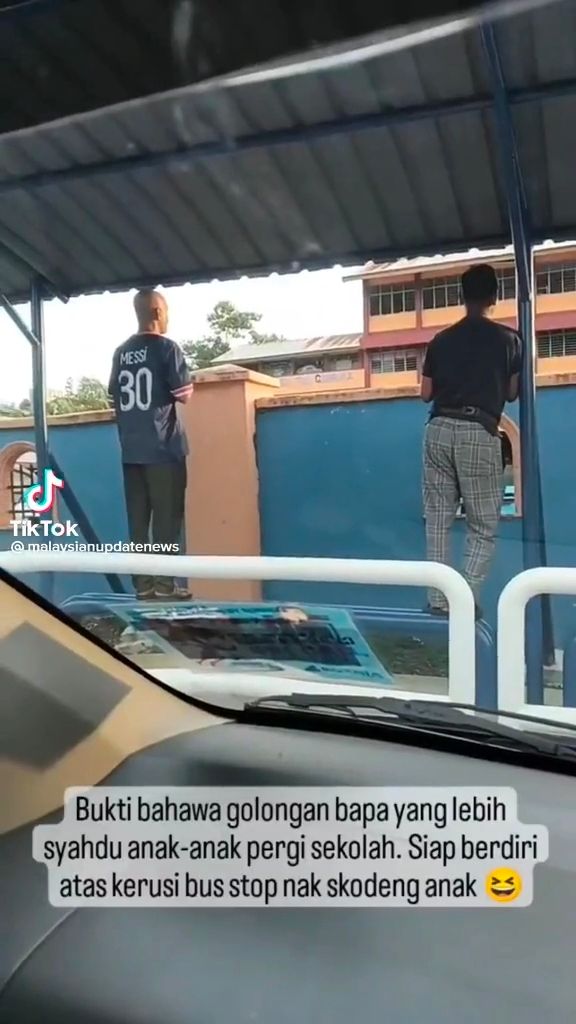 And if that wasn't adorable enough, all of them were seen standing on top of the bus stop bench and fixed their gazes over what was taking place beyond the school's walls.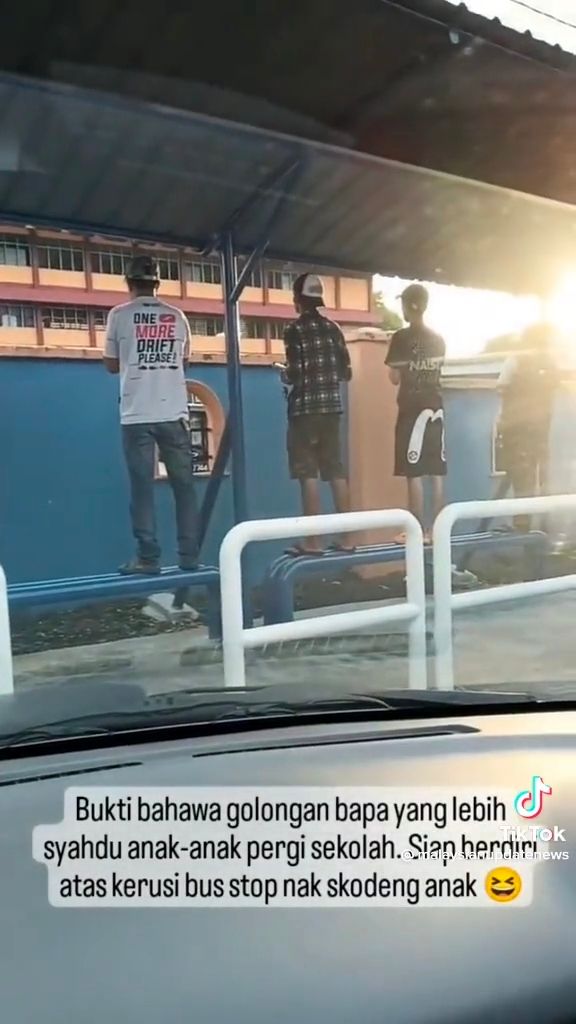 The caption reads: "This is evidence of how much more sentimental dads are when it comes to their children going to school. So much so that they stand on bus stop seats to take a look at what their kids are doing."
Watch the clip here:
'So adorable!'
The video was later shared on Twitter, where netizens were touched by the fathers' simple gesture of love towards their children.
"They're lucky to have such loving fathers. Good job to them!"

Others shared their experiences of their fathers during the first day of school.
"My dad entered the class while my teacher was tutoring. He then asked me to pose with a classmate next to my table and took out his huge camera. Soooo embarrassing!"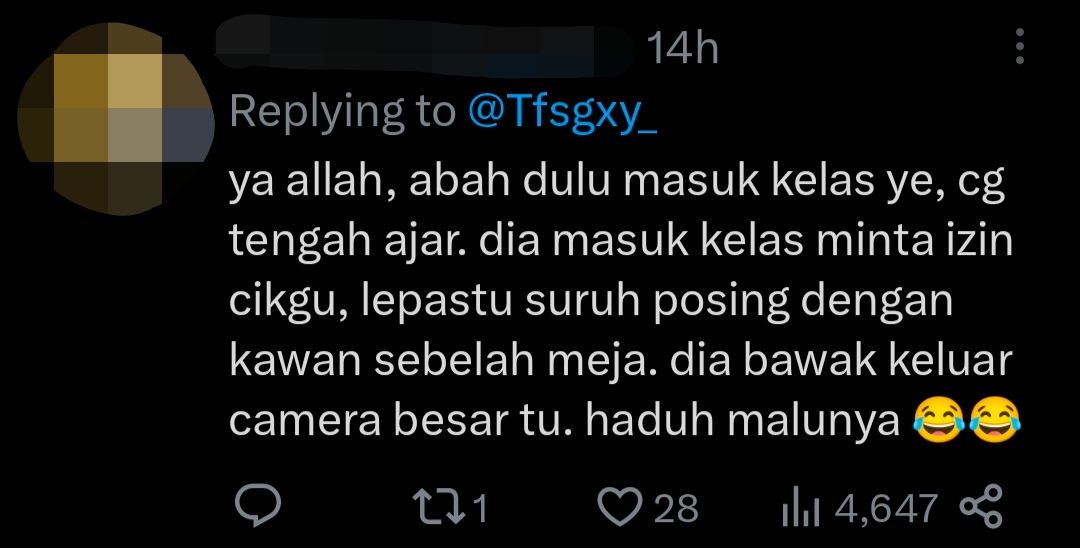 "I remember how my dad followed me inside the school because I kept crying. I really don't like new place/people in general."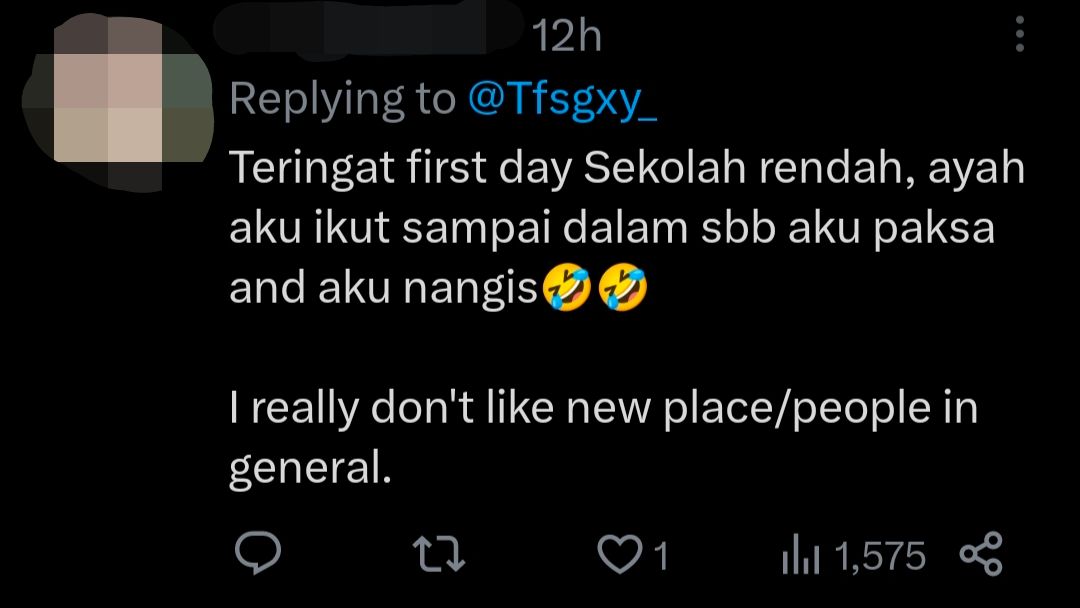 One jokingly said that the dads were probably checking out the school's new female teacher. *wink*

Such an adorable sight! How was your first day of school like? Share with us in the comment section!
READ ALSO:
---
---