If you had the opportunity to withdraw RM10,000 from your Employees Provident Fund (EPF) account, what would you spend it on? Clothes? Jewelry? Or invest in cryptocurrency?
While most would often use the money to purchase new items for themselves or others, this couple chose to spend the money on a second-hand Kancil as a more comfortable mode of transportation.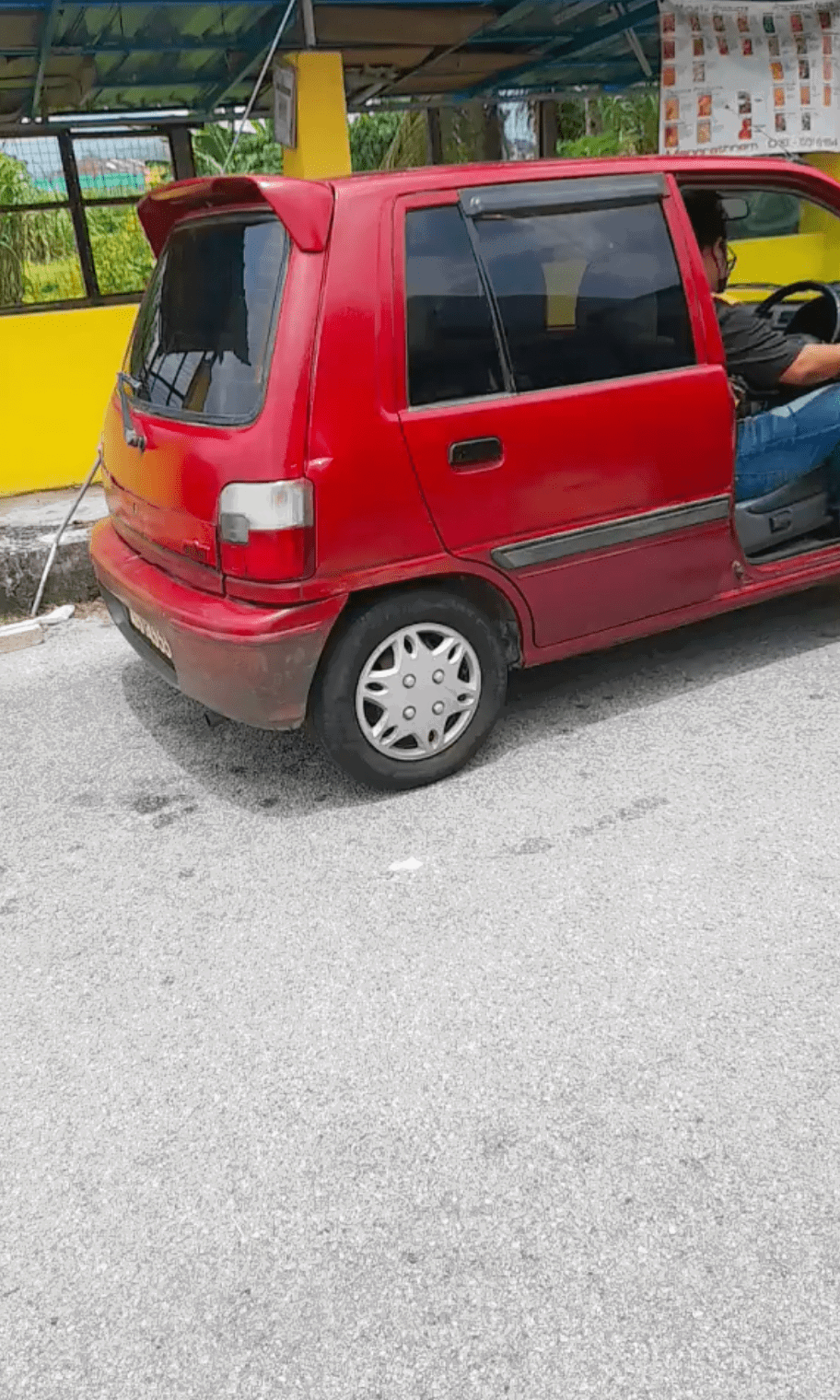 Finally, a car
In a TikTok video, @hello_eyka shared her joy with netizens in buying a red Kancil using the EPF funds she had received.
According to her, the family had previously used a motorcycle as their main mode of transportation and had to fetch their child to school on the motorcycle both rain and shine.
She also added that sometimes that they had to stop by the roadside and make milk for her child to drink if she asked for it.
Read also: E-Hailing Driver Accidentally Plunges His Car Into KL Condo Swimming Pool Due To Poor Visibility
Thus, as soon as she and her husband heard about the announcement regarding EPF withdrawals, they immediately jumped at the opportunity to replace the motorcycle with a used car.
In a separate video, @hello_eyka's child could hardly contain her excitement when she went to school by car for the first time.
'I'm thankful to God'
The video has since garnered over 1.1m views and 93k likes at the time of writing, with many netizens moved to see the joy on the kid's face.
@hello_eyka later thanked netizens for all the kind comments she received and said that she hopes others would be able to withdraw from their EPF too.

Several netizens also shared stories about how the EPF withdrawal had greatly helped them in getting through tough times and their experience in driving a Kancil.
"My husband also bought a car using his EPF funds. We are very grateful."

"Alhamdulillah…it seems like many Malaysians are in dire need of the EPF funds."

"From the time I was single to having two kids, I've been driving a Kancil all this while. The car saves a lot of petrol and space."

"I used to have a car but [lost it] due to an accident. Now I'm using a motorcycle to fetch my kids."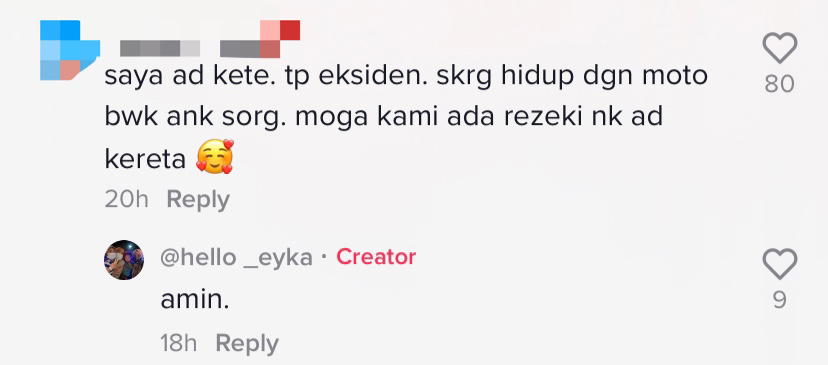 ---
It's unrelated to the article but here's our brand-new podcast – Talk Je Lah!
---
Cover Images via TikTok
Editor: Sarah Yeoh