KUALA LUMPUR – Driving during heavy rains is a rather dangerous experience for many, especially new drivers who may not be familiar with the route and struggle to see clearly.
Recently, a Facebook post showing how an e-hailing driver accidentally drove his car right into a KL condo swimming pool has gone viral online.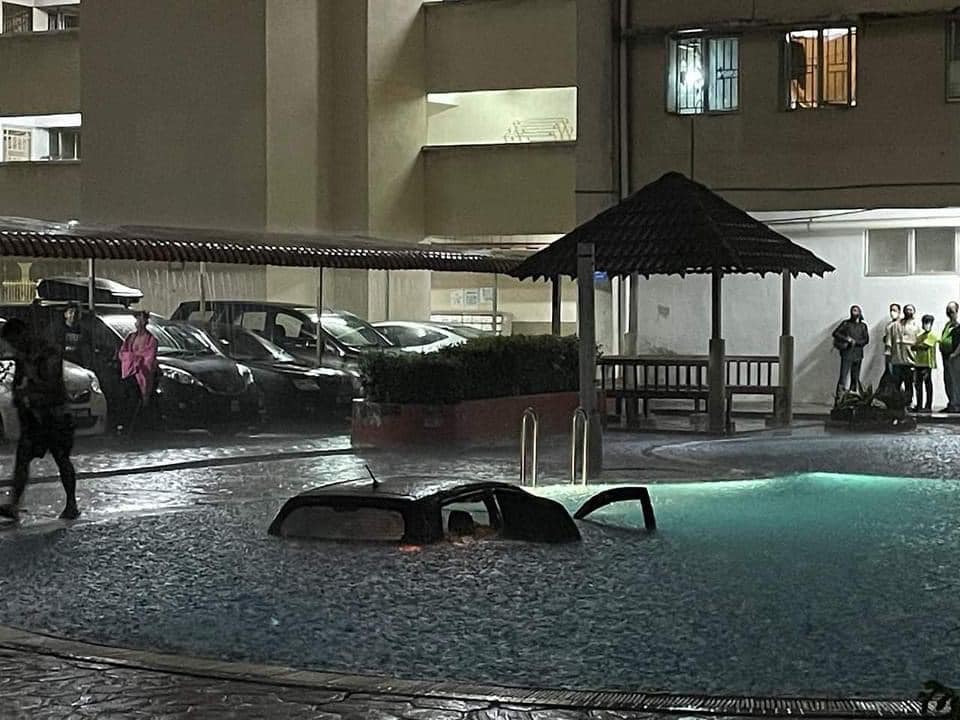 In the post, a netizen wrote that the driver was unfamiliar with the area and couldn't see what was ahead of him as it was raining heavily at the time.
Read also: Netizens Express Outrage After Viral Photo Shows Inmate Washing An Officer's Car
It is believed that the incident took place at a condominium located at Jalan Ipoh, Kuala Lumpur.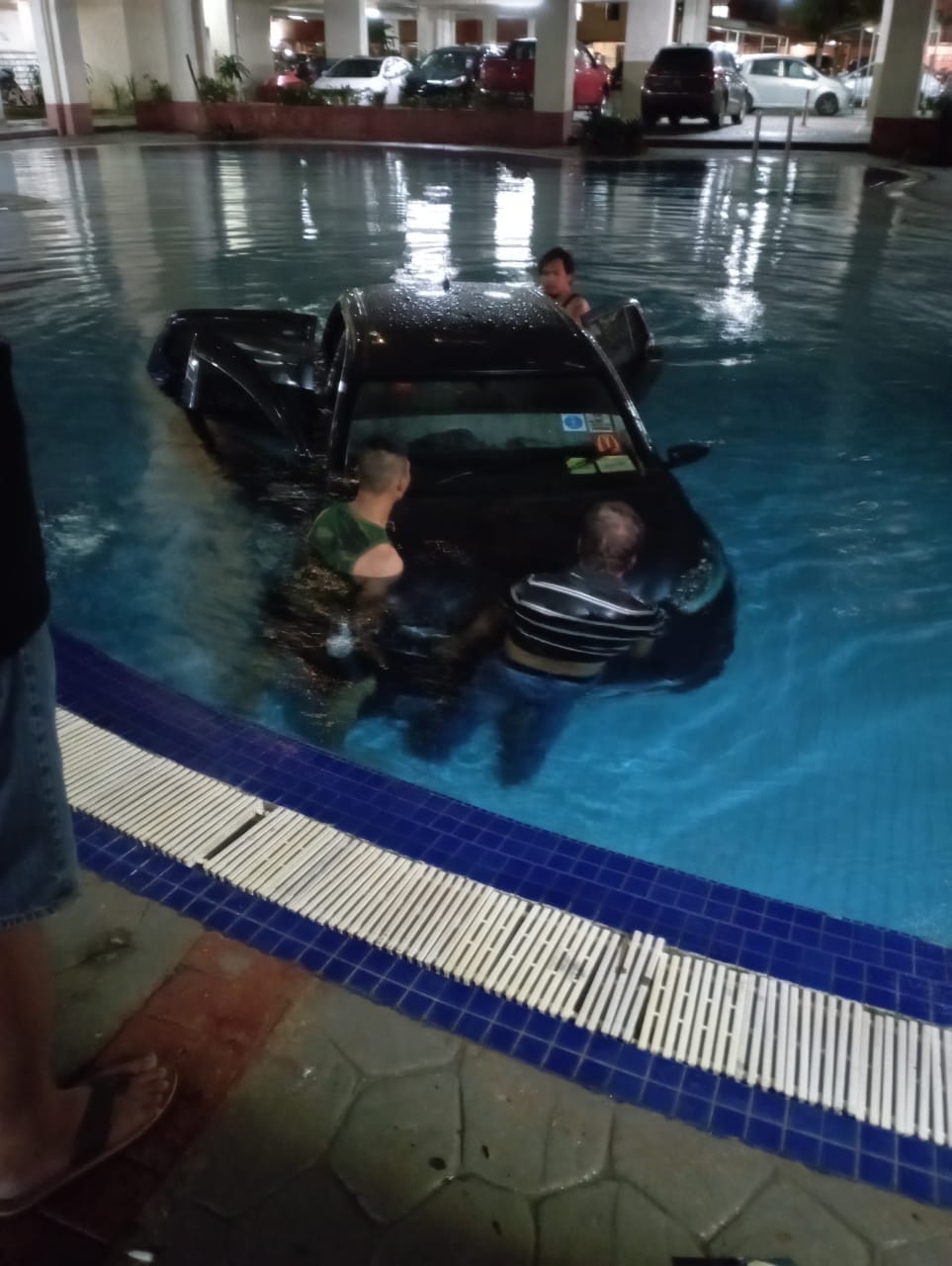 Several netizens also posted a video of residents working together to heave the car out of the swimming pool in the comment section.
Thankfully, the driver was safely evacuated from the vehicle and suffered no injuries.
One time too many
Residents of the KL condo also told China Press that this wasn't the first time such mishaps had taken place at the same spot.
There are a few parking spots beside the swimming pool, hence the driver might mistakenly assume that [the swimming pool] is also one of it.
They also urged the management to look into the issue and erect a fence to prevent similar accidents from happening again.
---
It's unrelated to the article but here's our brand-new podcast – Talk Je Lah!
---
Cover Images via Facebook
Editor: Sarah Yeoh