Don't know what to have for dinner when your mother's too tired to cook or when you're lazy to go out? Why not consider Baker Cottage's roast chicken set for only RM39.99?
Before you start griping over the price tag, you should know that this set comes with a whole roasted chicken, 2 bowls of rice, 4 Macau egg tarts, 2 slices of cake, and a bottle of 1.5L Coca-Cola that's enough to feed around 3-4 pax.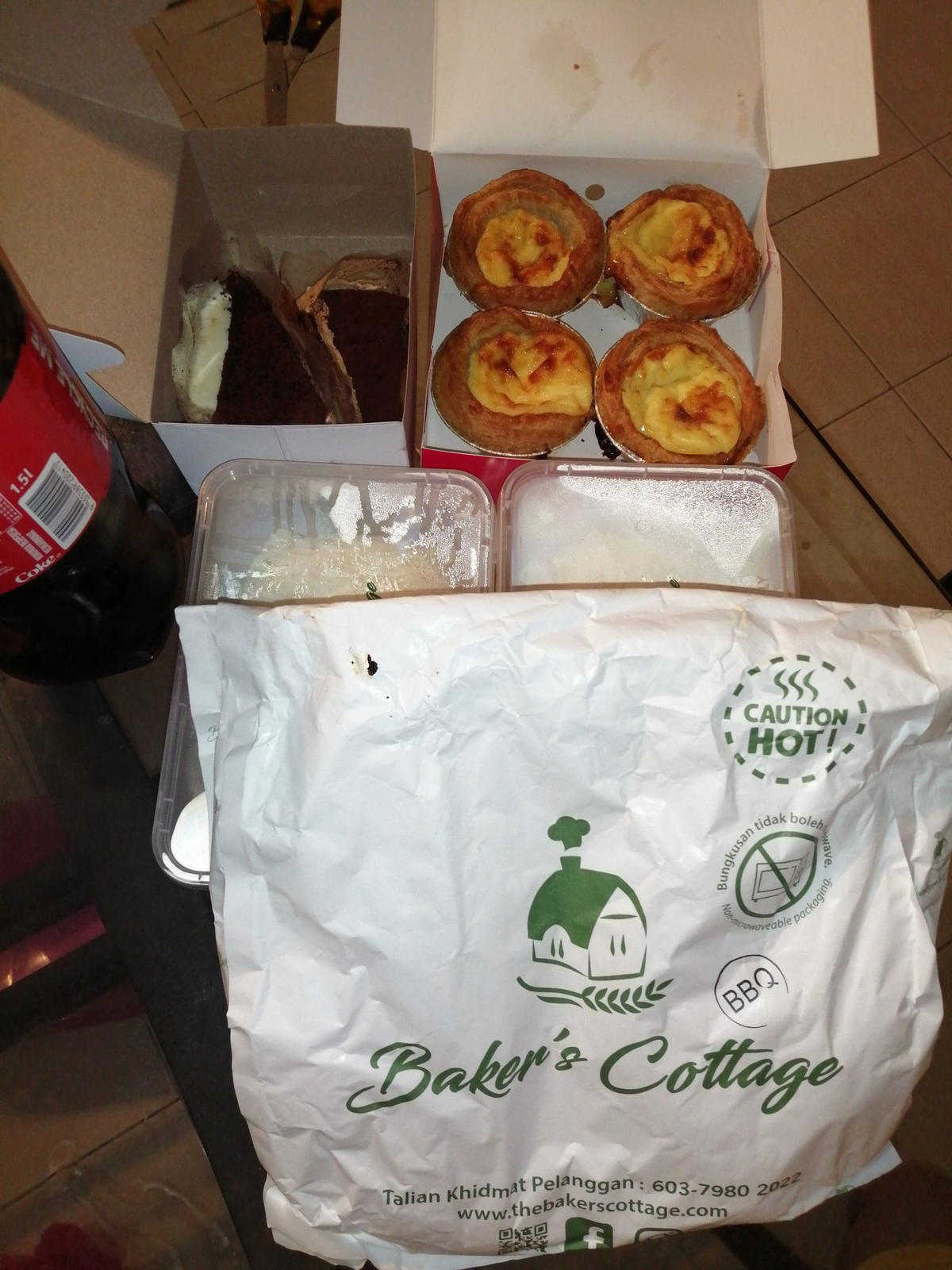 Appetizing and succulent roast chicken
My brother and I decided to kickstart the feast with Baker Cottage's whole roast chicken which comes in a flavour of your choice, Black Pepper or BBQ. This time round, we opted for the BBQ version.
We weren't disappointed by the chicken's taste as it was roasted perfectly, juicy, and bursting with flavour. We also found it to be the ideal pair with the rice and ended up feeling really full and satisfied.
If you're one who wishes to enjoy the chicken alone, you can do so at a price of only RM14.90!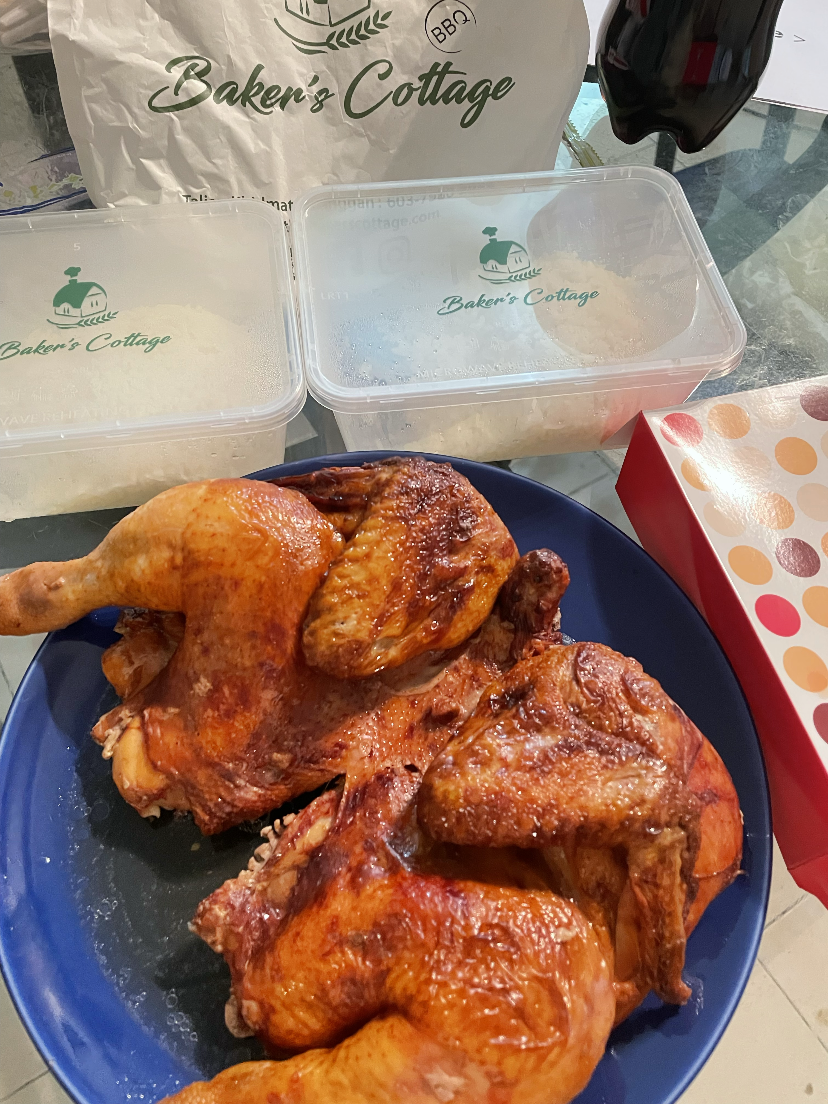 There's always room for dessert!
Although our stomachs were close to bursting from the main course, we couldn't help but to try out the delectable desserts.
After popping the Macau egg tarts into the microwave for a few minutes, we sank our teeth right into it while it was still warm. However, I found them to be subpar as I have high expectations for pastries in general.
As for the cakes, it hardly impressed me as I'm not a fan of creamy cakes. My brother, on the other hand, devoured them with much gusto thanks to his sweet tooth.
All in all, Baker Cottage's Roast Chicken Set is a decent option if you're looking for a meal that feeds a large group at an affordable price.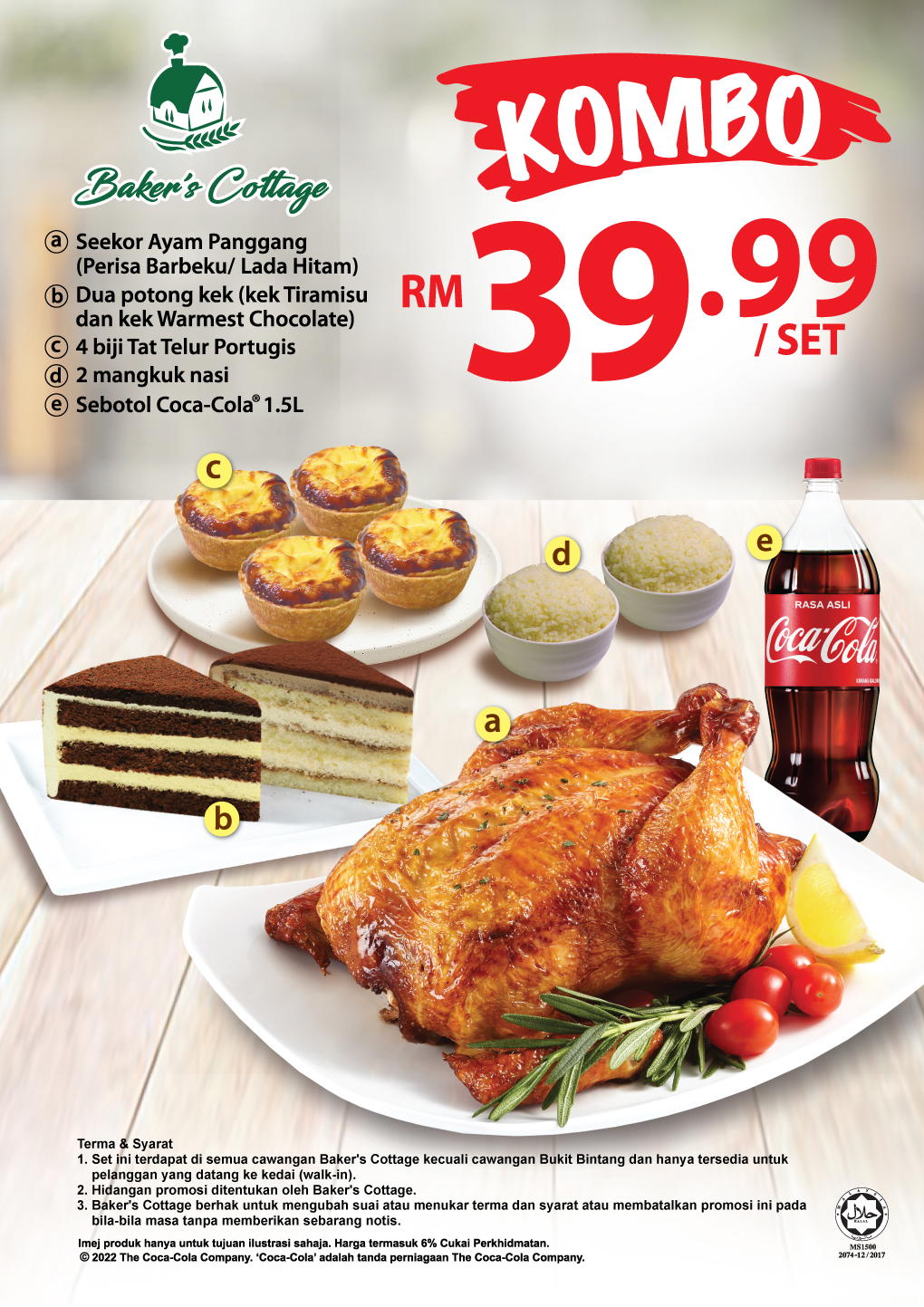 Special thanks to Baker's Cottage for launching this amazing combo and giving us the opportunity to try it out!
READ ALSO: 9 Cafes In KL And PJ That Will Make Your Weekend Matcha Better