GEORGETOWN – The driver of a minivan escaped death after driving his vehicle against traffic on the Penang Bridge, nearly resulting in a fatal collision with a Honda sedan.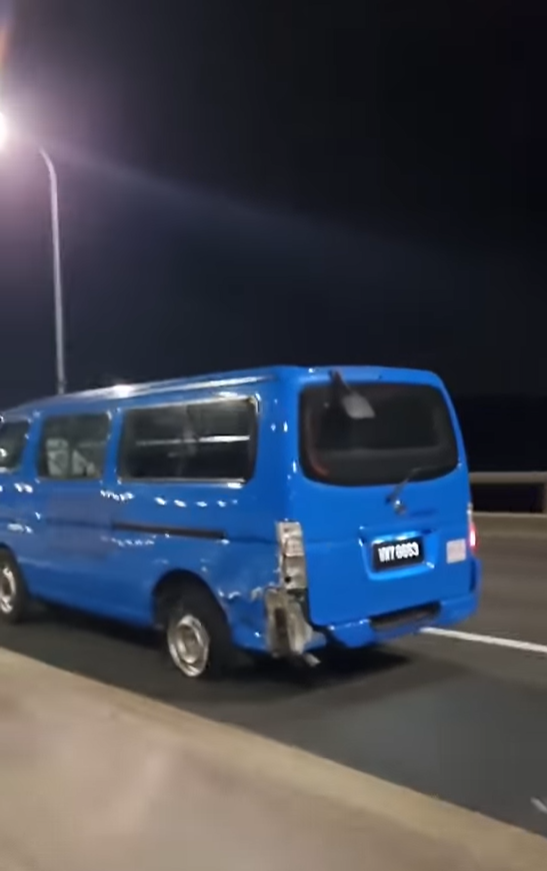 According to dashcam uploaded by netizen Abi Asri Ishak, the incident was believed to have occurred at 5 am where the minivan driver was traveling from Butterworth to Penang Island today.
In the video, the minivan was seen driving near the divider with its headlights on and didn't seem to see the sedan heading its way.
Fortunately, the driver managed to swerve the minivan into the center lane just in time, resulting in a minor collision.
Both drivers were uninjured and a police report was lodged after the accident.
In a separate video, the minivan's left rear wheel was punctured and showed signs of damage inflicted on it.
The case is currently under investigation by the police and the Penang Bridge's management.
Cover image via Abi Asri Ishak and Penang Traffic
Editor: Sarah Yeoh