The states of Kelantan and Terengganu are currently experiencing its worst flooding in decades, where floodwaters have reached dangerous levels and displaced many.
A clip has recently made waves online after it showed a man dipping his bread right into floodwater, which has disgusted many.
Dips bread into floodwater
In a now-viral 18 second-video from @dikmin_07 on TikTok, it showed a man and his friend huddled together at a house which was inundated by floodwater in Kuala Besut, Terengganu.
The man is then seen dipping his bread right into the floodwater before putting it right into his mouth. Yuck!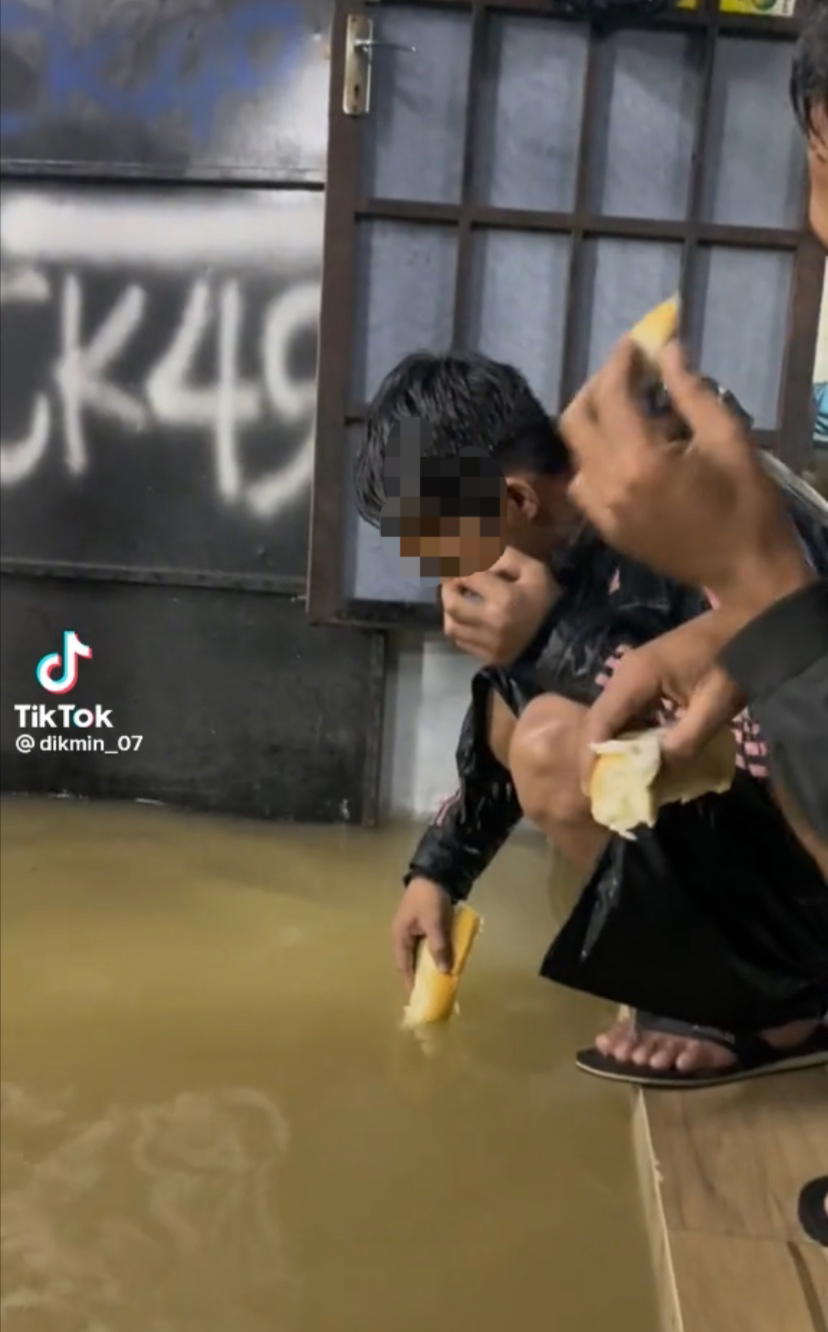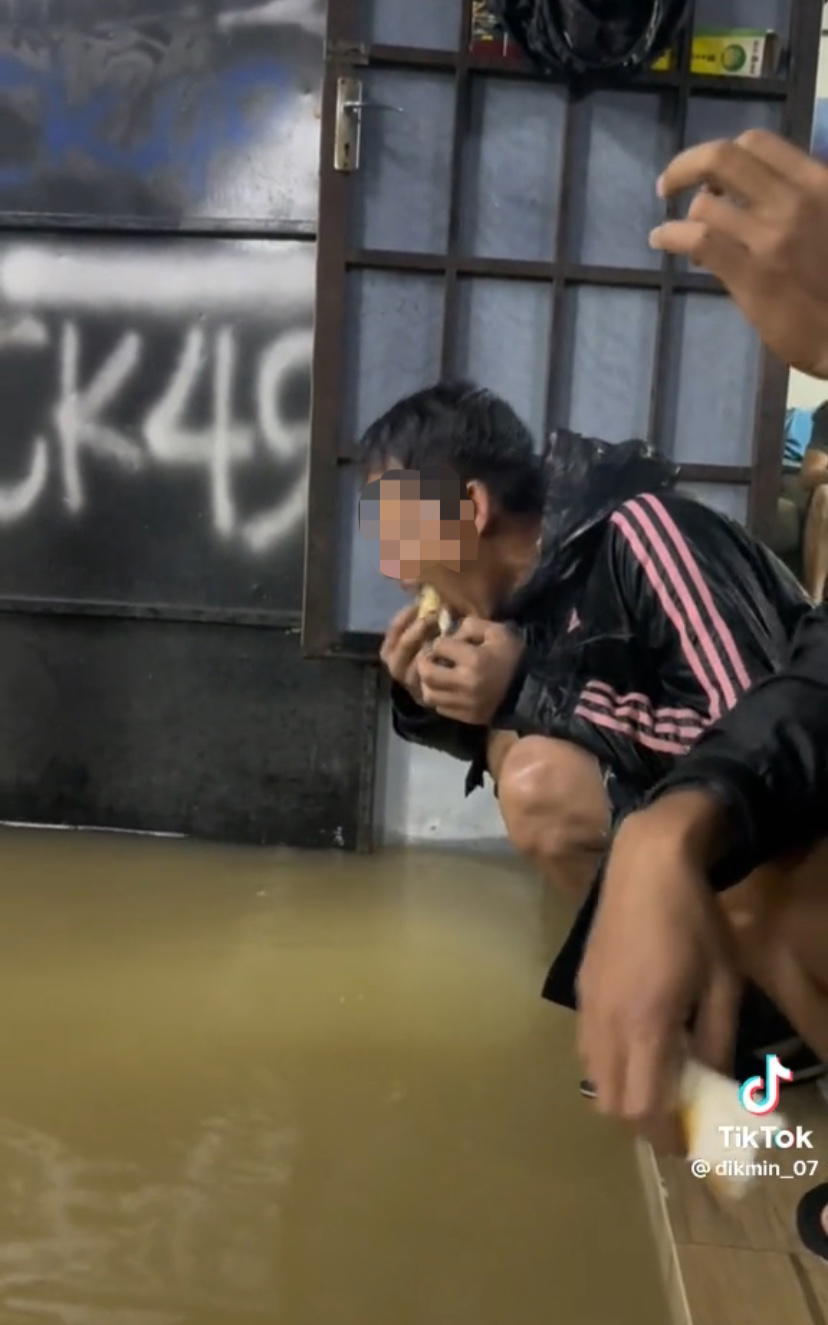 To make matters worse, both men seemed to have no issue with the unhygienic "dipping" for their bread and were even seen smiling at each other.
Watch the video here:
'Where is your common sense?!'
The video was later shared on Twitter, where it elicited outrage and disgust from netizens.
One netizen expressed his disbelief over the "utter stupidity" displayed by the me in the clip.

Another netizen who has experienced flooding three times commented that the floodwater was contaminated with sewage and rat droppings and urged the men to use their brains before doing something this foolish.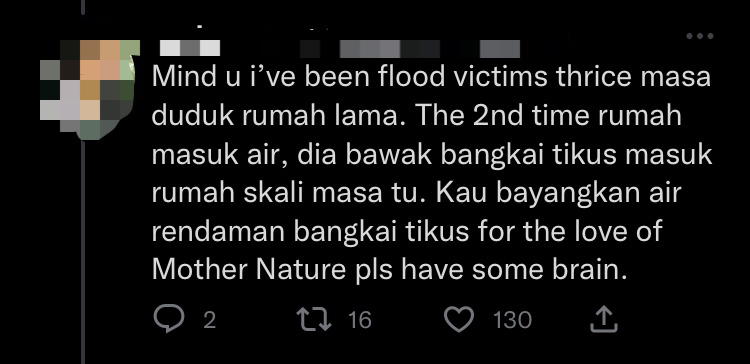 Another went even further, saying that the men's level of intelligence was a reflection of their decision of voting in a state government that had failed to address the issue of constant flooding.

If you're planning to do the same, DON'T as it can get you really sick from deadly diseases such as leptospirosis!
READ ALSO:
---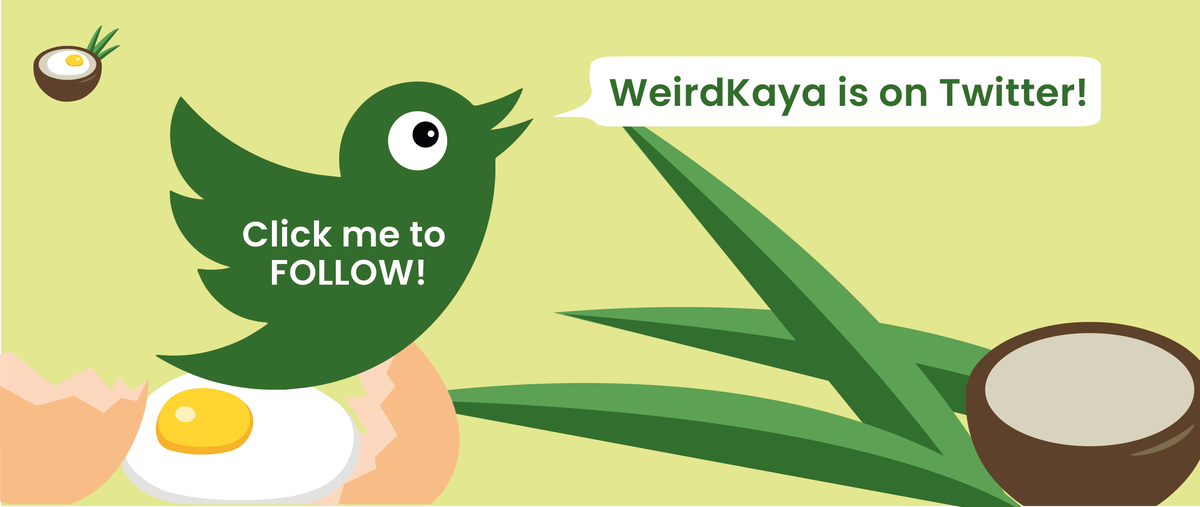 ---