Malaysians' favourite frozen yoghurt store llaollao has recently published a meme on their official Facebook page to subtly respond to a newly opened local frozen yoghurt store named 'll.la.lo'.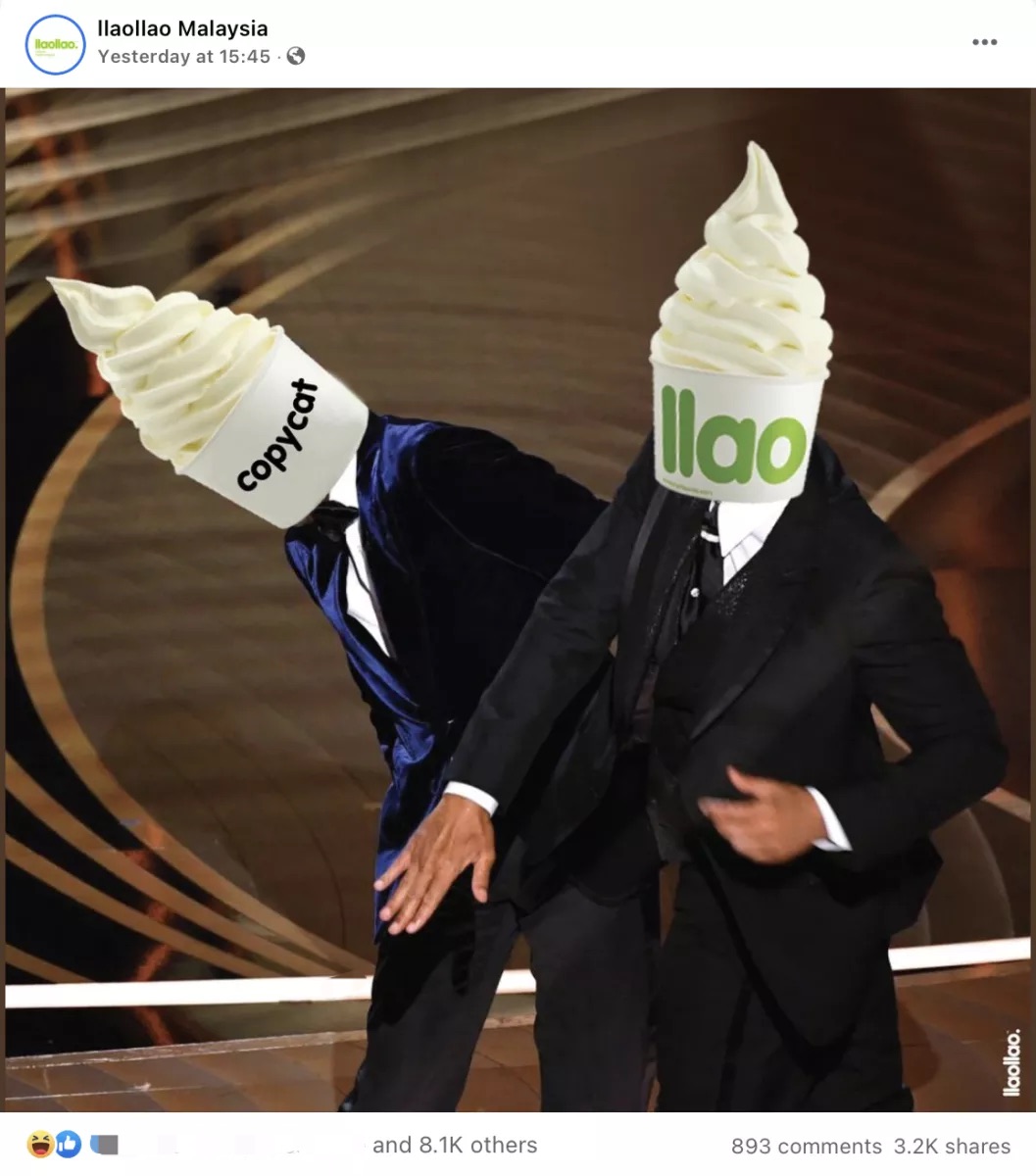 According to ll.la.lo's Facebook page, the frozen yoghurt store opened its first outlet in Ampang, Kuala Lumpur.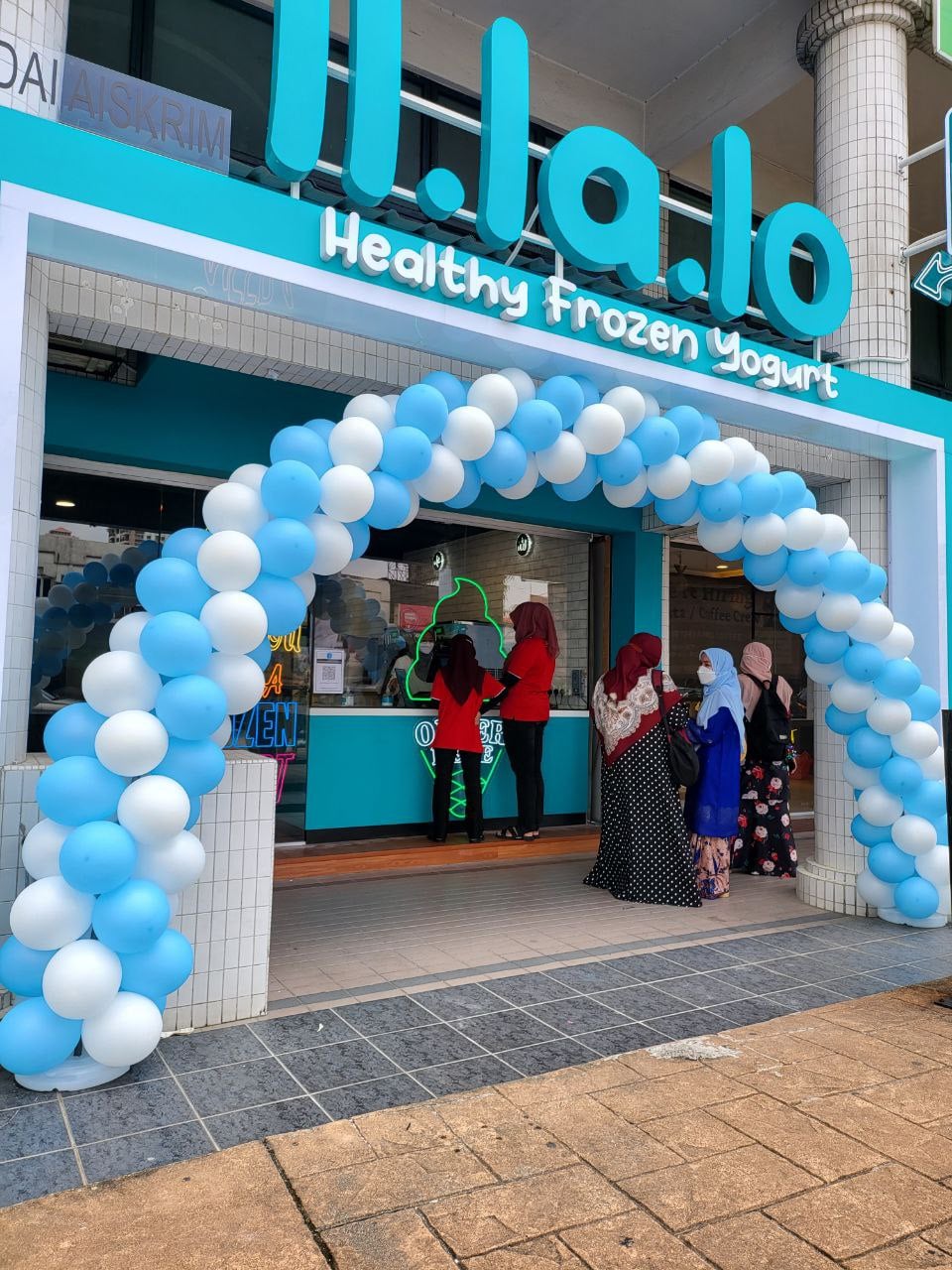 They are also offering 50% off for their yoghurt products as the opening promotion.
However, the yoghurt store's appearance and general interior design are too identical to the Spanish frozen yoghurt franchise brand llaollao.
ll.la.lo even posted a marketing poster with the caption 'PANAS LIT LIT OI! But you know what that means
Go get yourself a froyo! Perfect match for this weather"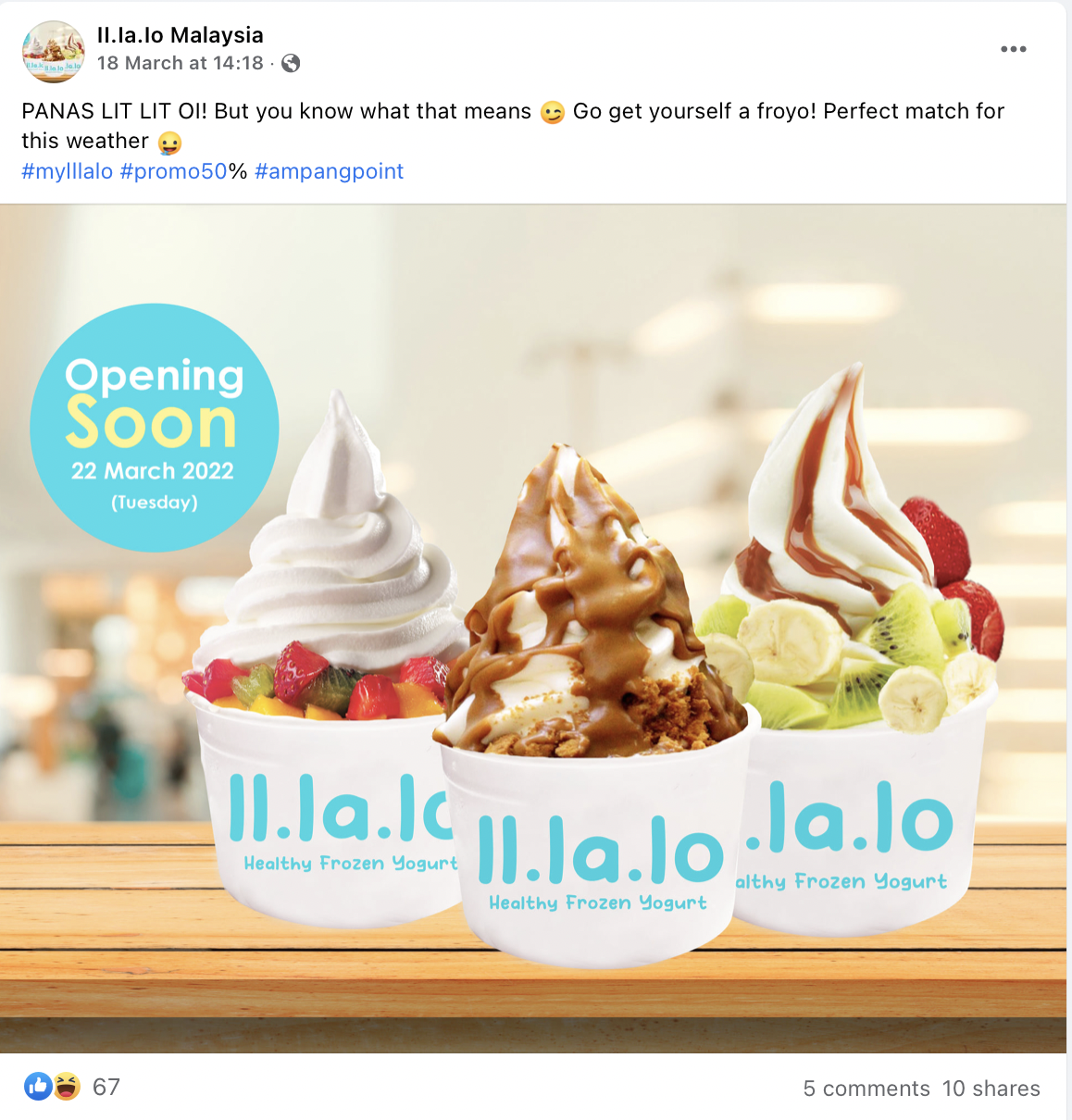 llaollao/ll.la.lo: Same same, but different?
While some might argue that the naming is just a coincidence, we found that ll.la.lo has the same toppings, teardrop-shaped spoon, and even cup design identical to llaollao. (Not to mention the presentation of their yoghurt that look exactly like llaollao)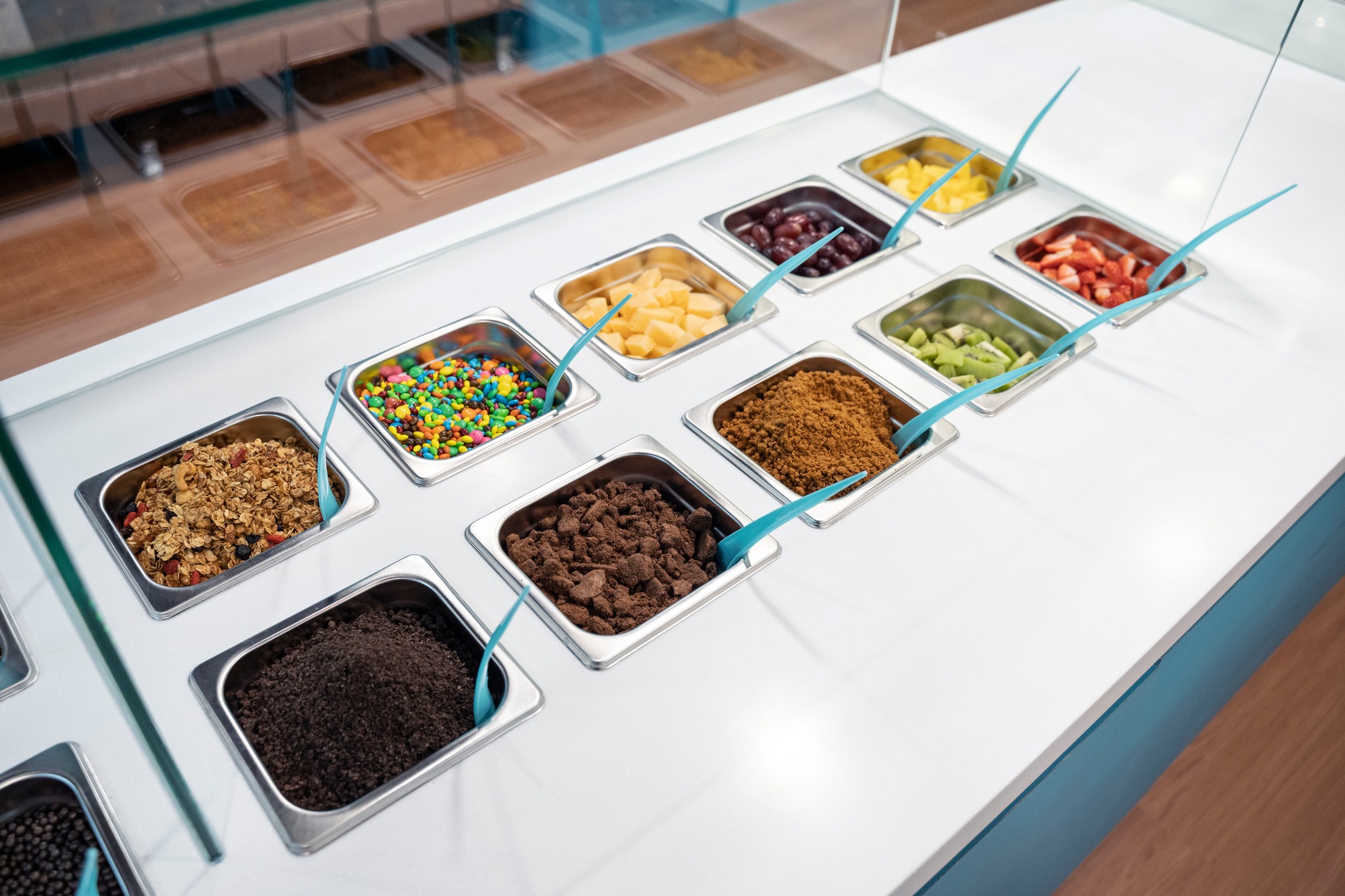 Their tagline, 'Health Frozen Yogurt' is almost similar to llaollao's 'Natural Frozen Yogurt' too.
Read also: 'I'll F***Ing Fail You!' M'sian Student Rails Against Freeloader Who Did Nothing For Group Assignment In Angry Email
Many Malaysians also took to ll.la.lo's Facebook to voice their dissatisfaction for copying other's intellectual property.
One wrote that this is cheap marketing that 'doesn't always last'.

Another netizen also noticed that both the brands are using the same type of font.

One questioned:" Is it so difficult to think (of) a different name rather than copy until so similar? You must (be) the one who likes to copy your friend's homework"

A netizen also said that they are many more names to consider.

Another comment opined that the local frozen yoghurt store is a 'blatant disregard of IP rights'.

What do you think? Comment below and let us know!
---
It's unrelated to the article but here's our brand-new podcast – Talk Je Lah!
---
Cover Images via Facebook/ll.la.lo and Facebook/llaollao Malaysia
Editor: Sarah Yeoh