Four K9-Unit dogs who helped in the Batang Kali landslide search and rescue (SAR) mission were given 'Golden Performance' medals by the Ministry of Housing and Local Government today (Jan 9).
The dogs, namely Lady, Grouse, Pop and Blake, are from the K9 search and rescue dog team of the Fire and Rescue department.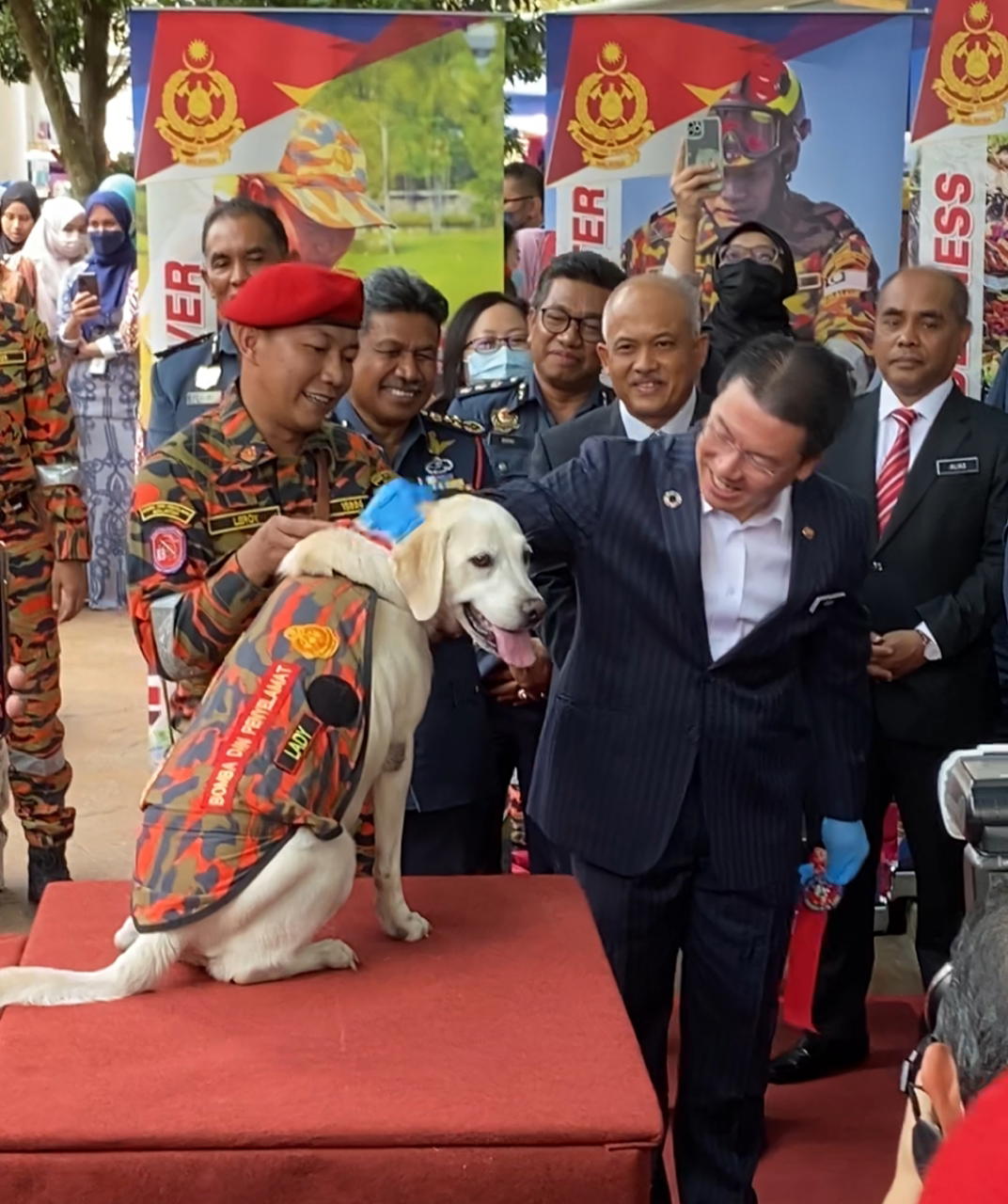 K9 Dogs receive 'golden performance' award
Led by their commander, they arrived outside the Ministry of Local Government Development building this morning and received the medals and dog kibbles from Nga Kor Ming, China Press reported.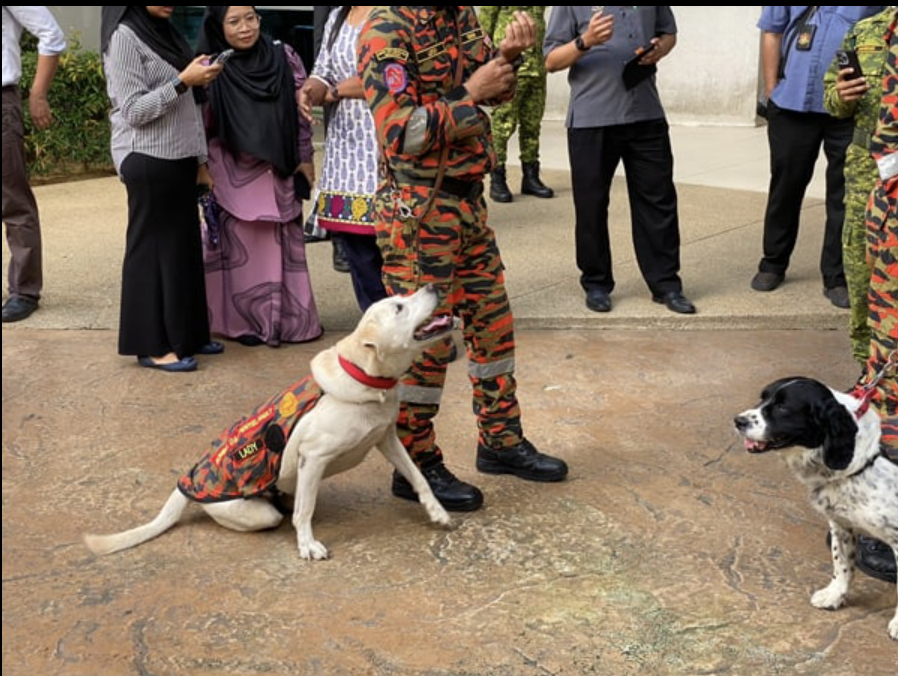 Two other K9 dogs that were involved in the SAR mission, Frankie and Dante, were absent as they were on duty during the ceremony.
The four K9 dogs were also warmly welcomed by many officials, who took photos with them happily.
Several officials also took the opportunity to pet their heads and shower affection on them, causing the canines to wag their tails excitedly.
Lady, a white Labrador, also showed her mischievous side by jumping up and down constantly, much to the delight of those present.
---
It's unrelated to the article but here's our brand-new podcast – Talk Je Lah!
---