A massive fire has broken out in Tsim Sha Tsui, Hong Kong, causing concern among local residents and disrupting traffic in the area.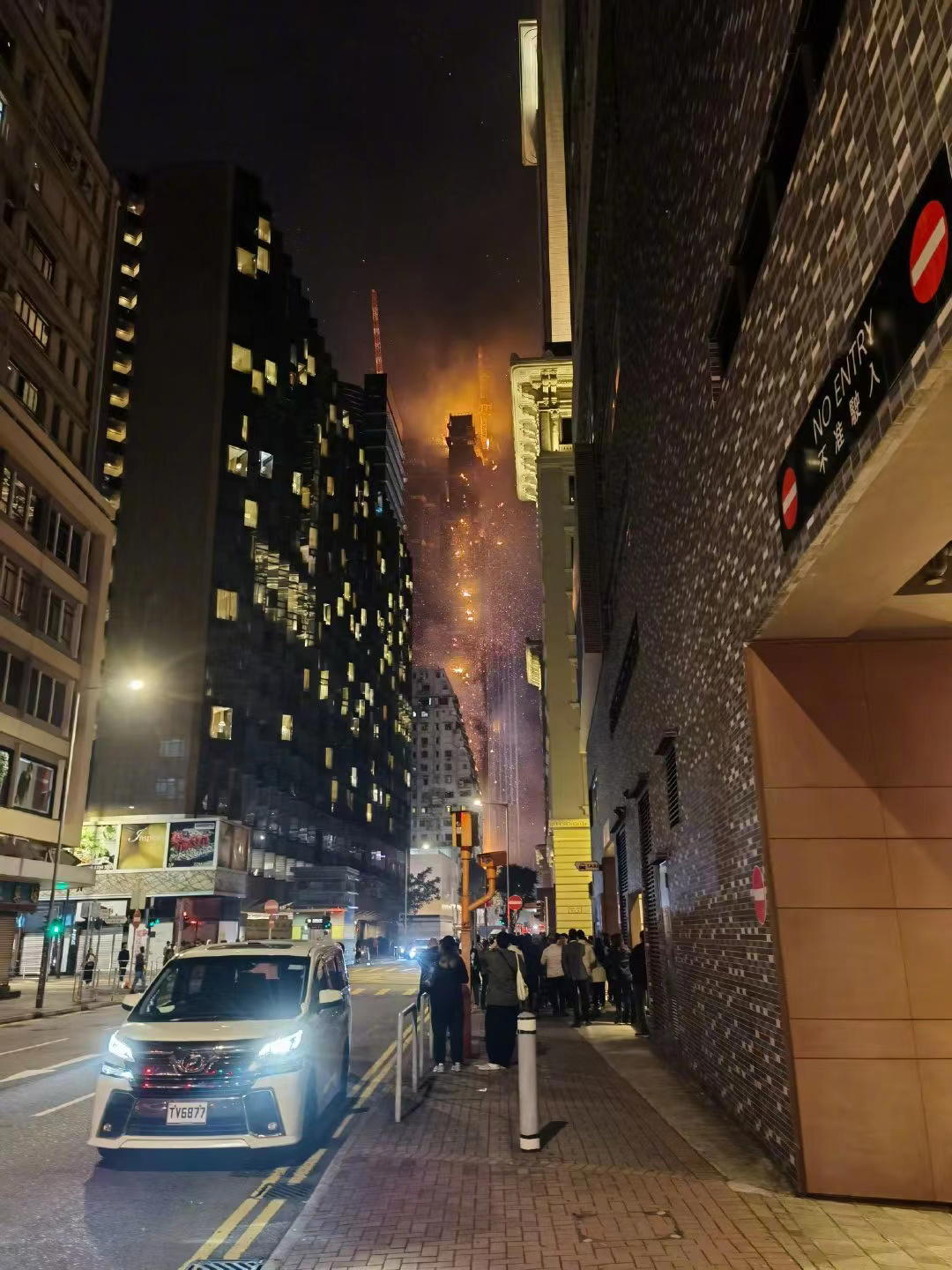 Level 4 emergency at Hong Kong 42-storey building
Hong Kong news outlet UP Media reported that the blaze, which has been classified as a level 4 emergency, started in a 42-storey building located in Tsim Sha Tsui that was under construction for unknown reasons.
【火事情報まとめ】#中国 #香港 尖沙咀付近 工事中の高層ビルから激しい炎あがる火災3/3 #HongKong – 事件事故・災害速報ニュース https://t.co/2kiYC3ZuAC #nhk_news #NHK #火事 #火災 pic.twitter.com/SjsIprEHYs

— 災害火災画像速報ニュース2 (@Gt8VUlzRG7buafO) March 2, 2023
Local authorities and emergency responders were quick to respond to the incident, with firefighters working tirelessly to put out the blaze and prevent it from spreading further. The response effort also involved evacuating nearby residents and businesses, ensuring the safety of all those in the affected areas.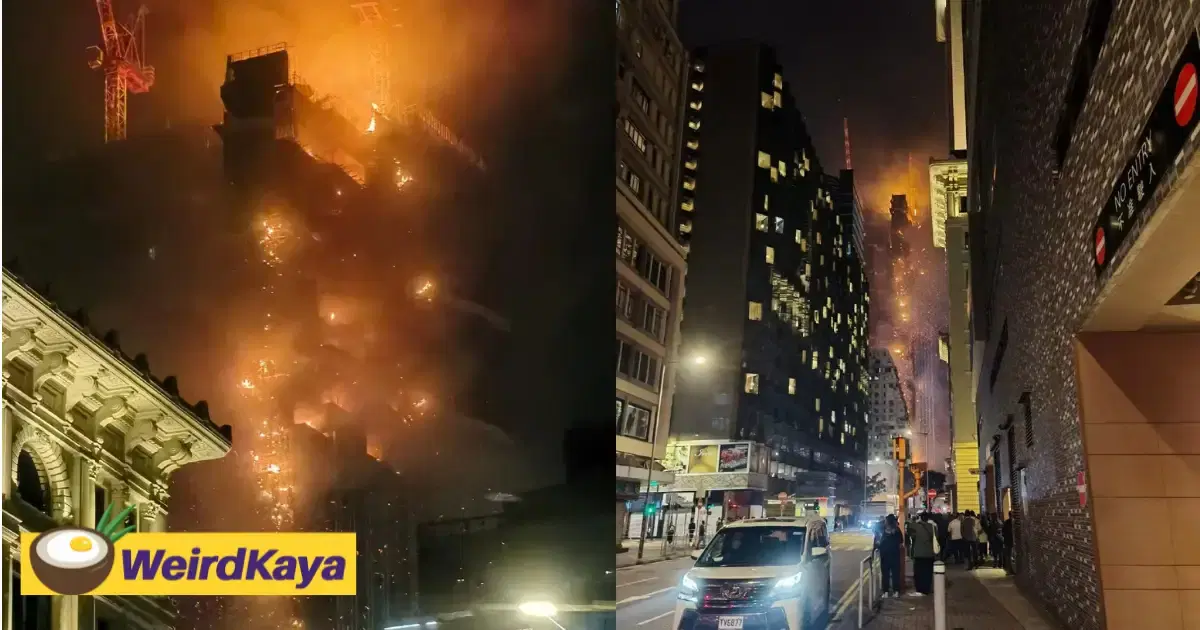 Despite their best efforts, the fire continued to spread throughout the night, reaching nearby buildings like the Sheraton Hotel and the International Telecom Building among others.
Fire spread to nearby building
According to HK local news outlet Tai Sounds, the blaze began on the top floor of the building, and the fire department responded with two water hoses and two smoke-jumpers to try to contain the fire.
A fire broke out at a redevelopment site in Tsim Sha Tsui, Hong Kong, causing damage to several nearby buildings, including the five-star hotel Sheraton Hotel and Hermes House.
Authority issued No. 4 alarm fire at 1:46am#Reuters #hk #Breaking_News #hongkongfire pic.twitter.com/4fWuCXd2WP

— Joyce Zhou (@XuhanJoyceZhou) March 2, 2023
However, the fire further escalated as flames and debris from the burning building continued to spread, hitting six nearby buildings, including the Hzentre, the Chongqing Building, the Star Building, and Sheraton Hotel.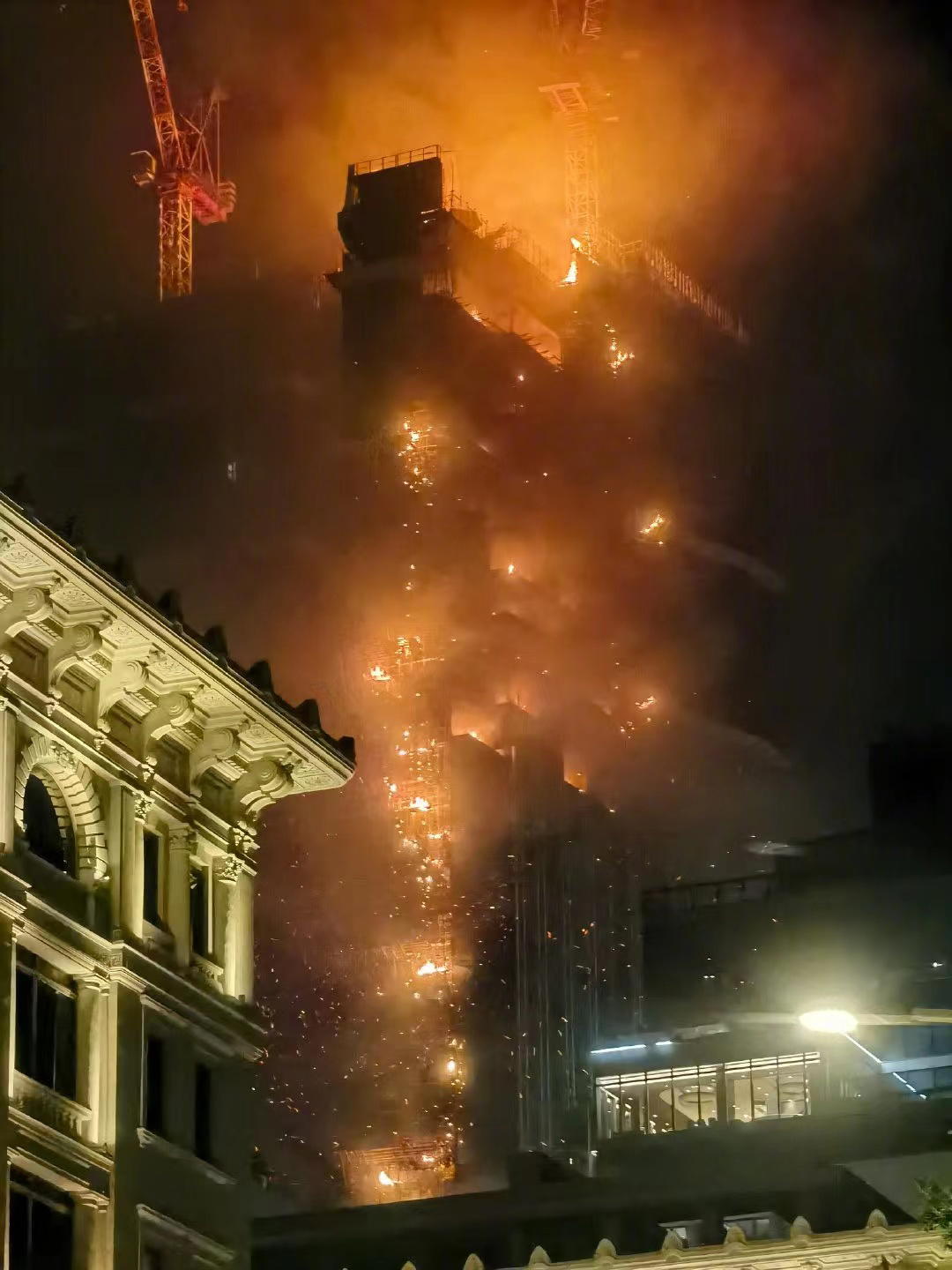 The building that caught fire was a 42-storey structure that was being built at the site of the former "Seaman's Home." The old building had 12 floors and was refurbished into a 42-storey building, which was expected to be completed in 2023.
Public transportation affected
Due to the fire, Middle Road between Nathan Road and Salisbury Road was closed, and the MTR stations in the area, including Tsim Sha Tsui East, I2, I3, and the E exit of Tsim Sha Tsui station, were temporarily closed.
Additionally, some bus routes in the area were diverted, leading to massive delays.
Fortunately, the fire was brought under control by Friday morning, with only 3 injuries reported so far.
MORE TO FOLLOW
---
It's unrelated to the article but here's our brand-new podcast – Talk Je Lah!
---
---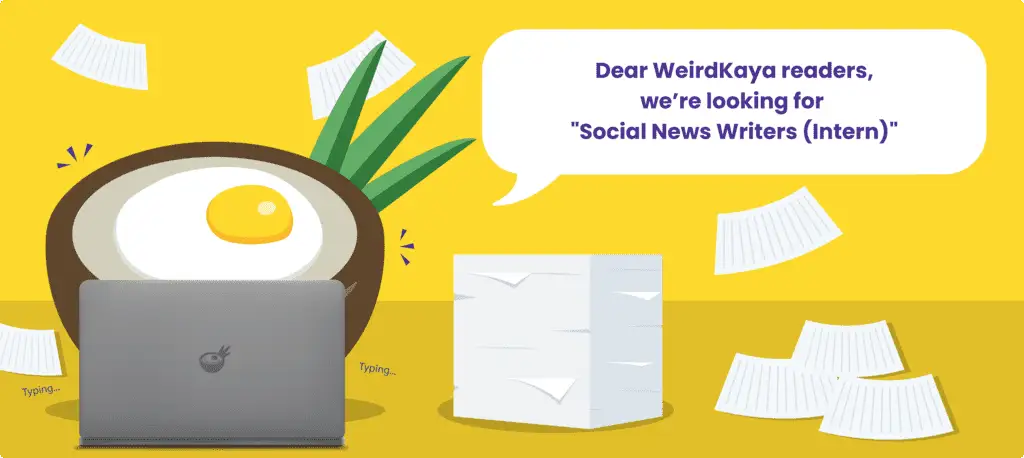 ---