HappyFresh, a Jakarta-based online grocery delivery application well-loved by many Malaysians due to its convenience and affordable price has now been made unavailable in the country.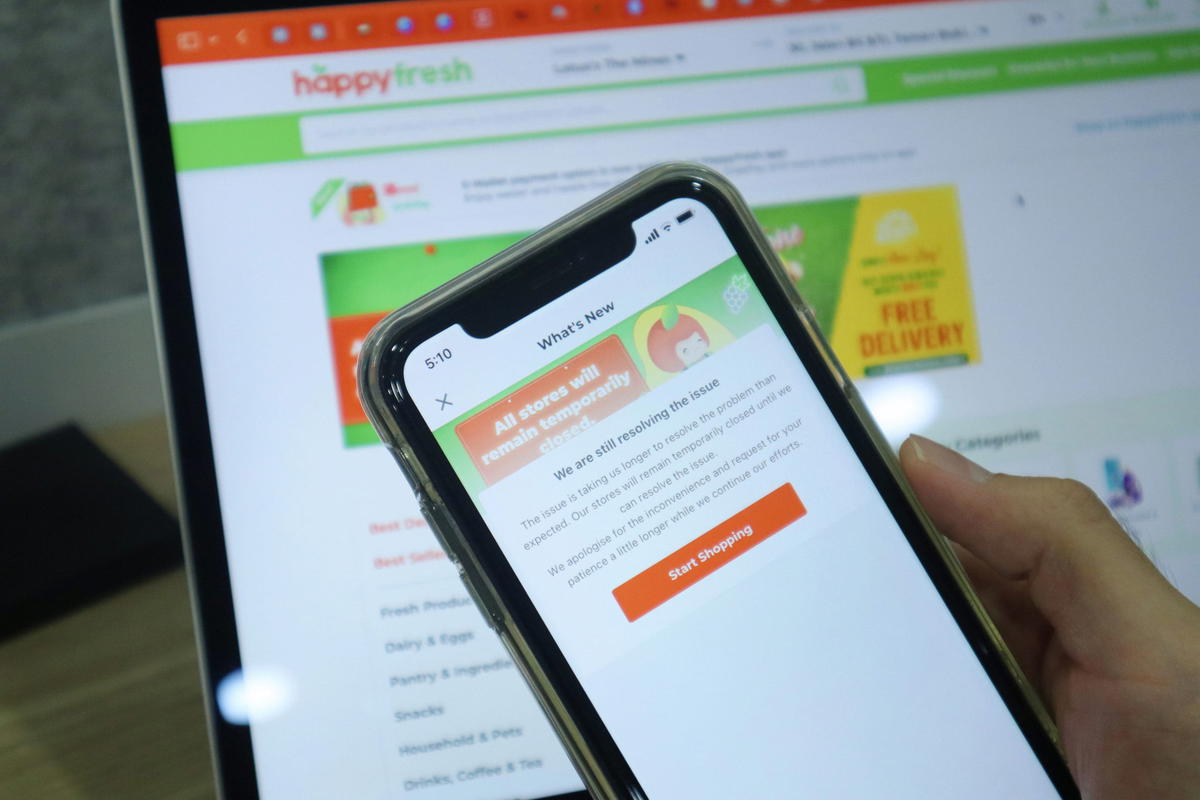 According to Bloomberg, HappyFresh has recently suspended its grocery deliveries in parts of Jakarta in its key market Indonesia this week. This is mainly due to the company's struggle to raise additional capital to fund its operations.
The New York Media company also revealed that some senior executives have also stopped handling their day-to-day duties.
Issue taking longer to solve
It is understood that users in Malaysia and part of Indonesia are not able to book time slots for delivery on the application now.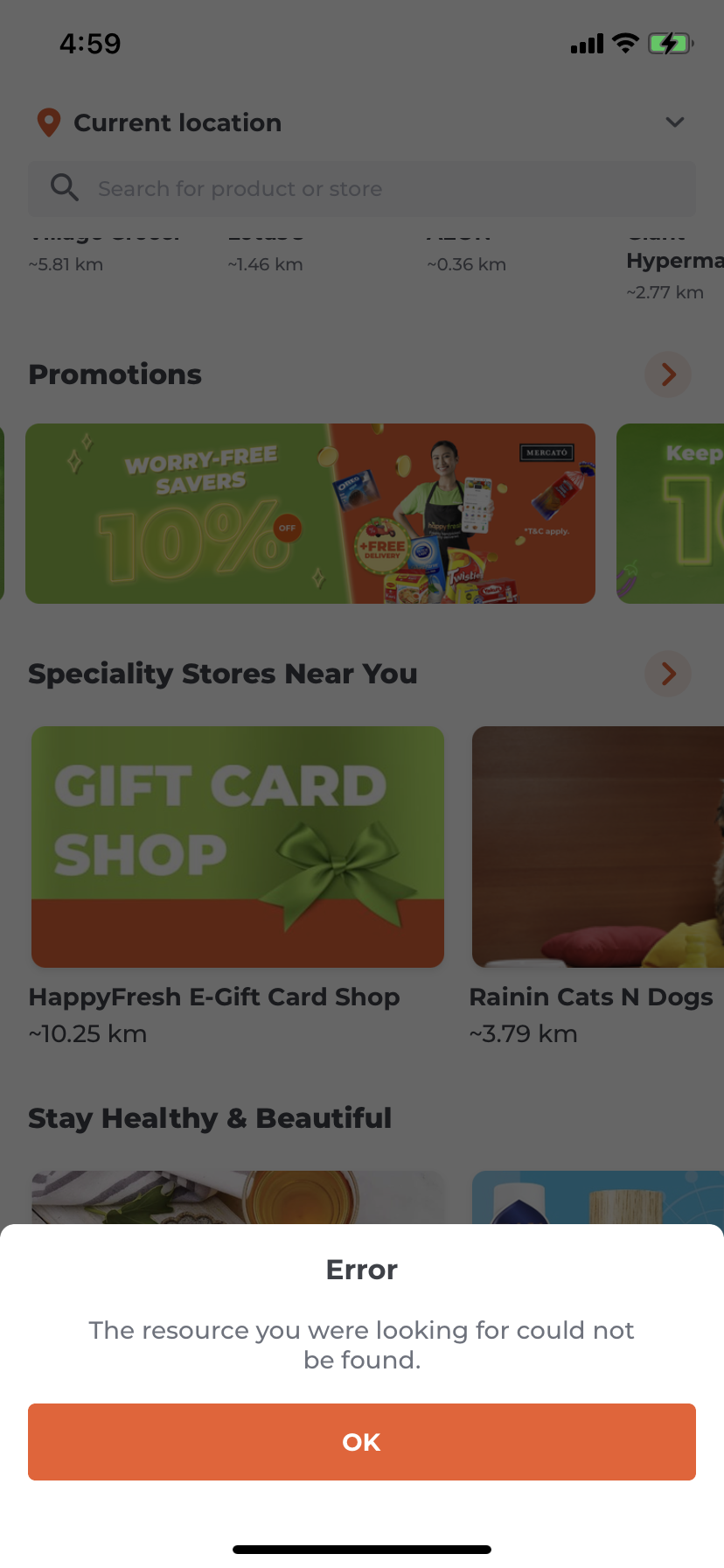 A message on HappyFresh Malaysia application shows that the company is facing some issues that are taking longer to resolve than they expected.
Our stores will remain temporarily closed until we can resolve the issue," it wrote.
It also request their users to give' 'patience a little longer' while they continue with their efforts.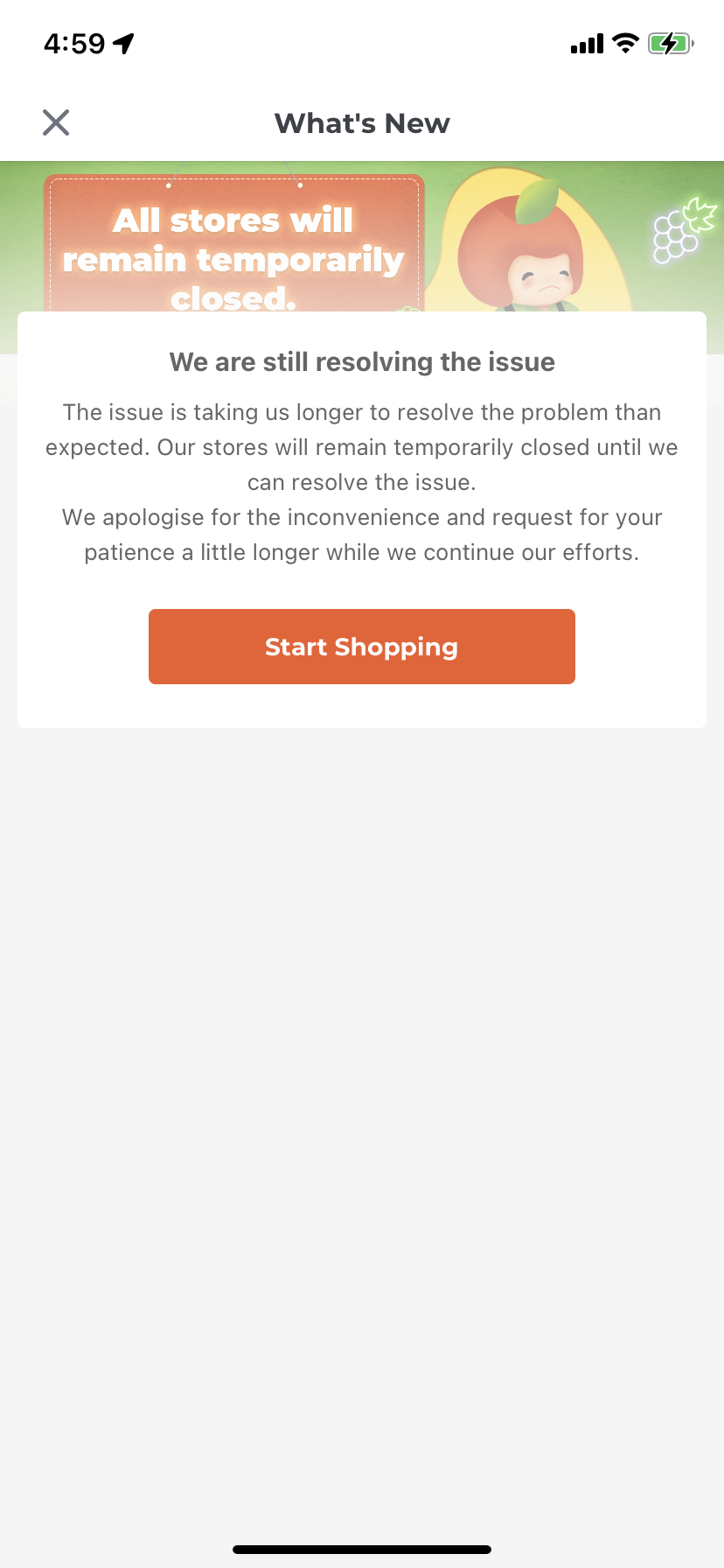 Meanwhile, HappyFresh Malaysia's official Facebook page shared that the delivery demands were high, hence all slots were fully booked.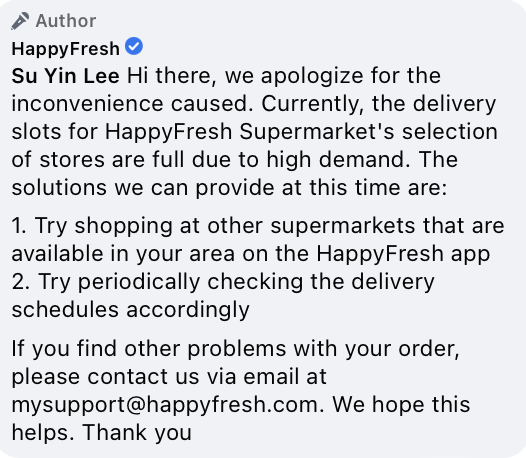 On the flip side, it also shared that the services around Malaysia is not available.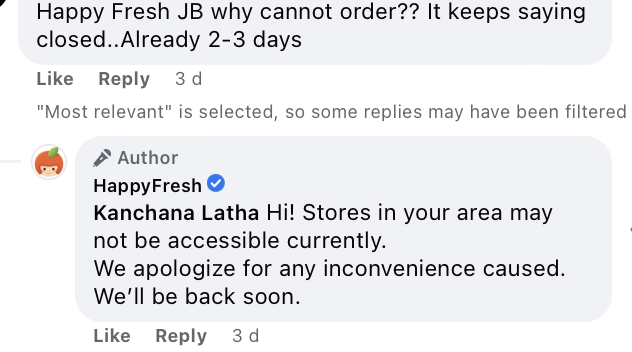 Hire restructuring adviser to review
HappyFresh has also hired turnaround firm Alvarez & Marsal to review the company's financial situation.
Read also: Be a smarter shopper and enjoy these 5 benefits with HappyFresh Supermarket this Raya!
The 8-year-old startup was the first and fastest-growing online grocery platform in Southeast Asia, expanding to Malaysia, Indonesia and Thailand. It has raised over 97 million USD in equity funding in addition to debt financing.
It also provides a full assortment of high-quality, fresh groceries from your favourite supermarkets via their application and deliver them within the next hour.
What do you think? Comment below and let us know!
---
It's unrelated to the article but here's our brand-new podcast – Talk Je Lah!
---