For the first time in two years since the MCO 1.0, Malaysians can finally return to their hometown to celebrate Hari Raya Aidilfitri with their family! Woohoo!
However, many are concerned about having to endure the insane traffic jams that make it difficult to go for their Raya shopping before the big day arrives.
But fret not, we have the perfect solution for all you pandai shoppers out there with HappyFresh Supermarket! Here are 5 benefits that you can look forward to:
1. Grocery deliveries every day, even during Raya
Not willing to go out and be stuck in traffic for hours just to get your Raya groceries? HappyFresh Supermarket is right here to do it all for you!
Be it rain or shine, Raya eve or not, HappyFresh Supermarket is here to help you keep your Raya goodies fully stocked up with their delivery slots available every day. Say goodbye to terrible jams and hello to fresh goods delivered right to your doorstep!
2. Who doesn't want free delivery?
As the saying goes, "The best things in life are free", and the same applies to HappyFresh Supermarket! Not only will they stay on-call for you anytime, anywhere, but free delivery will be provided too!
Want to know how? Read the details below carefully:
Get 60% OFF + RM 24 OFF + Free Delivery by using the code HAPPYRAYA when you spend a minimum of RM120 and above with HappyFresh Supermarket!
3. No out-of-stock moments
We know how embarrassing it is to have an empty cupboard staring right back at you while having guests at your home.
But it doesn't have to be this way! HappyFresh Supermarket is here to save the day and you will never ever face any out-of-stock moments when you get your essentials there!
Download and make your first purchase on our app and never face out-of-stock moments anymore, so start shopping now!
4. Wide assortment of categories
Need an all-in-one place for all your Raya recipe ingredients and essentials?
HappyFresh Supermarket has a wide selection of items and products that cater to all your needs. Sit back, relax, and purchase your ingredients with just a few clicks!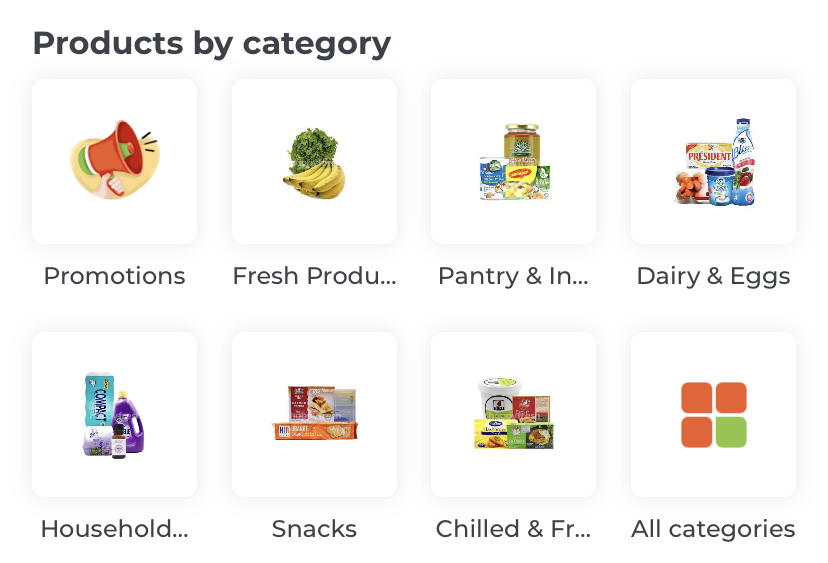 5. FRESHNESS is the key!
Let the experts do the job for you! Raya is a time for gathering and cooking up all the fancy dishes. To ensure your family has a good time, you need the freshest ingredients!
During Raya, we all need to buy FRESH groceries to prepare those lovely delicacies in time for our open houses – and only smart shoppers know who they can rely on.
So be smart and let HappyFresh pick all the items on your shopping list this Raya.
Download the HappyFresh app now and let their trained personal shoppers help you find the groceries you need!