Cinema operator Golden Screen Cinemas (GSC) has officially confirmed that the highly-anticipated Marvel film Thor: Love and Thunder will not be shown in Malaysian cinemas.
In a post on its official Facebook page, it wrote that Disney had said that the film will not be released in Malaysia.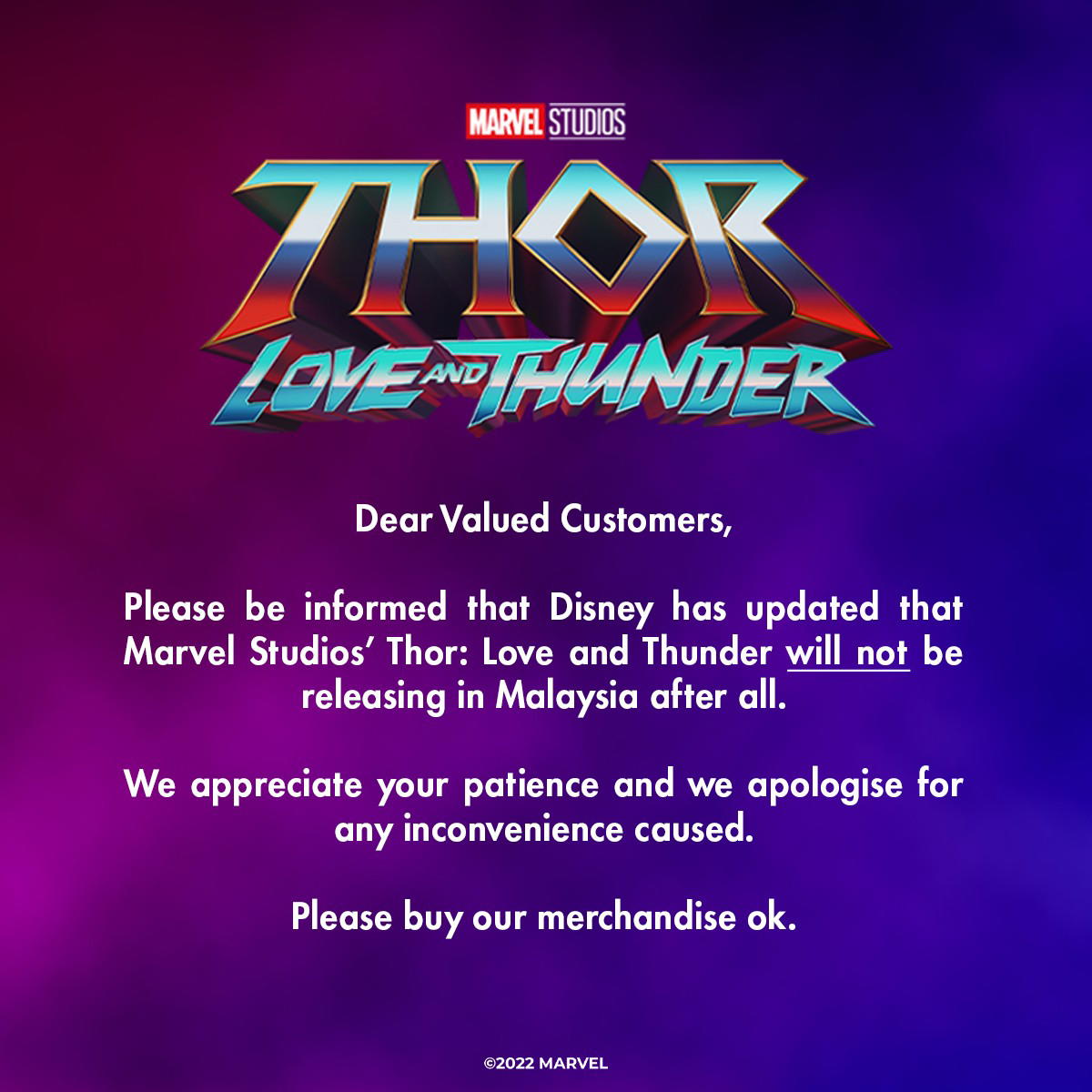 Dear valued customers, please be informed that Disney has updated that Marvel Studios' Thor: Love and Thunder will not be releasing in Malaysia after all.
"We appreciate your patience and we apologise for any inconvenience caused," it said, before cheekily pleading with customers to buy its merchandise.
Disney has yet to release an official statement over the matter.
Outpour of frustration
In the comment section, netizens were visibly frustrated by the news and vented out their displeasure over the announcement.
Some lamented that Disney's decision to pull the film off Malaysian cinemas will deal a huge financial blow to the industry that's struggling to recover from the pandemic.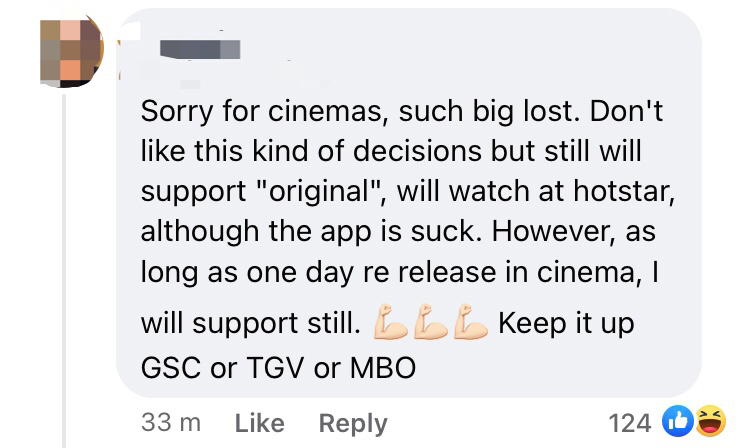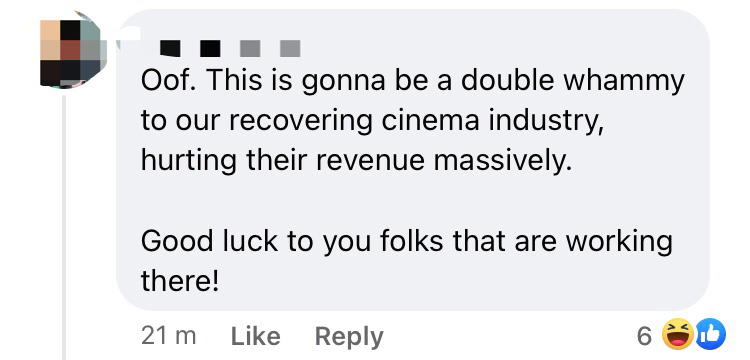 On the other hand, many weren't surprised by the news as it was going to happen sooner or later.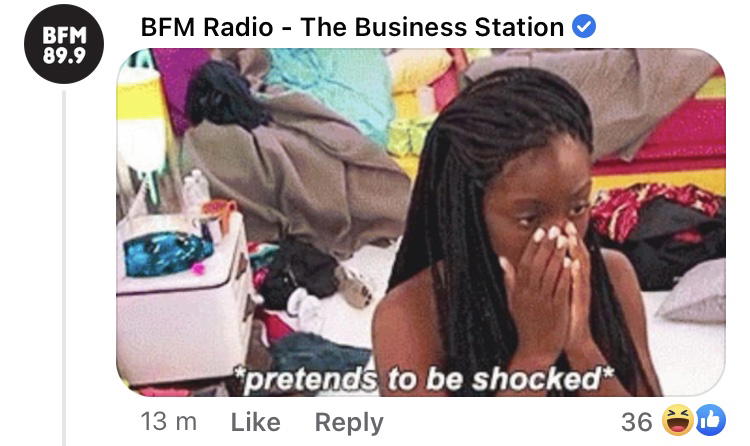 Cheeky netizens tried to inject some humour into the gloomy news, with one joking that Thor was probably angry with the decision and decided to cut off electricity supply.

A his-Thor-y of delays
From the moment Thor: Love and Thunder was slated to be released in Malaysia, it has faced one obstacle after another.
It was first delayed by two weeks to July 21, before Disney announced that it would be "postponed indefinitely", leaving fans to wonder what could have caused it to face such difficulties.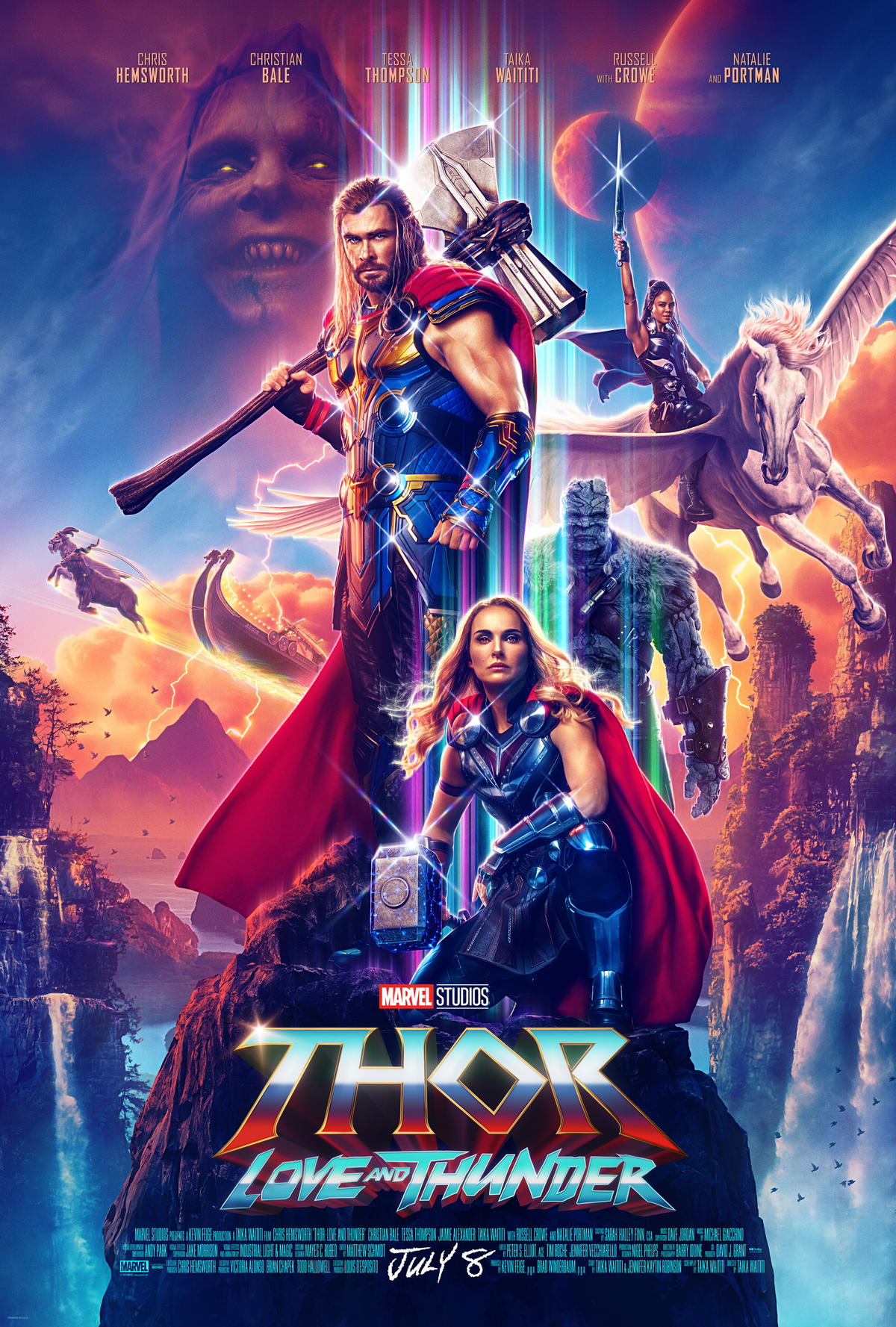 Films in Malaysia are often subjected to stringent procedures by the Film Censorship Board of Malaysia (LPF), where it has the authority to reject or censor films that promote "deviant behaviors".
One such example was Pixar's 'Lightyear', where it was banned for a same-sex kissing scene:
---
---
Cover image via Facebook/GSC & Inside The Magic