Malaysian fans were once again left bitterly disappointed after it was revealed that the highly-anticipated Thor: Love And Thunder will not be appearing at cinemas anytime soon.
This comes after Golden Screen Cinema (GSC) announced in a Facebook post that the movie has been postponed indefinitely as the release date was labelled "TBA" (to be affirmed).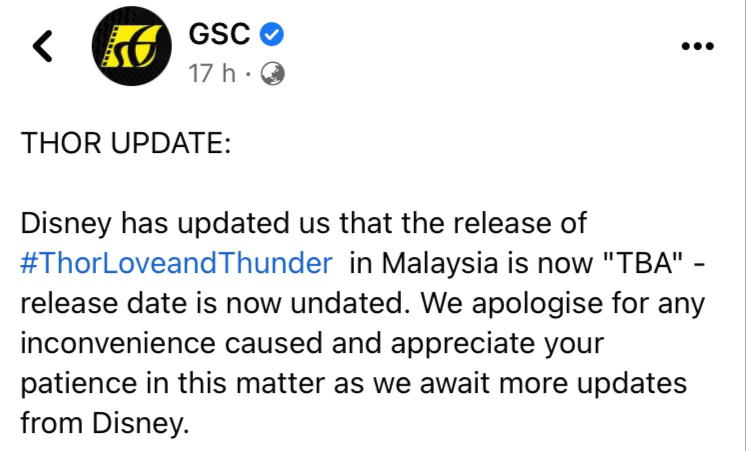 GSC also stated in the post that those who have purchased tickets in advance to watch the Marvel blockbuster will be refunded fully.
However, it's not known why the movie was delayed yet again and Disney has not issued a statement as well.
The news was particularly hard for Malaysians to swallow, who previously endured a round of disappointment after the initial release date was postponed to July 21.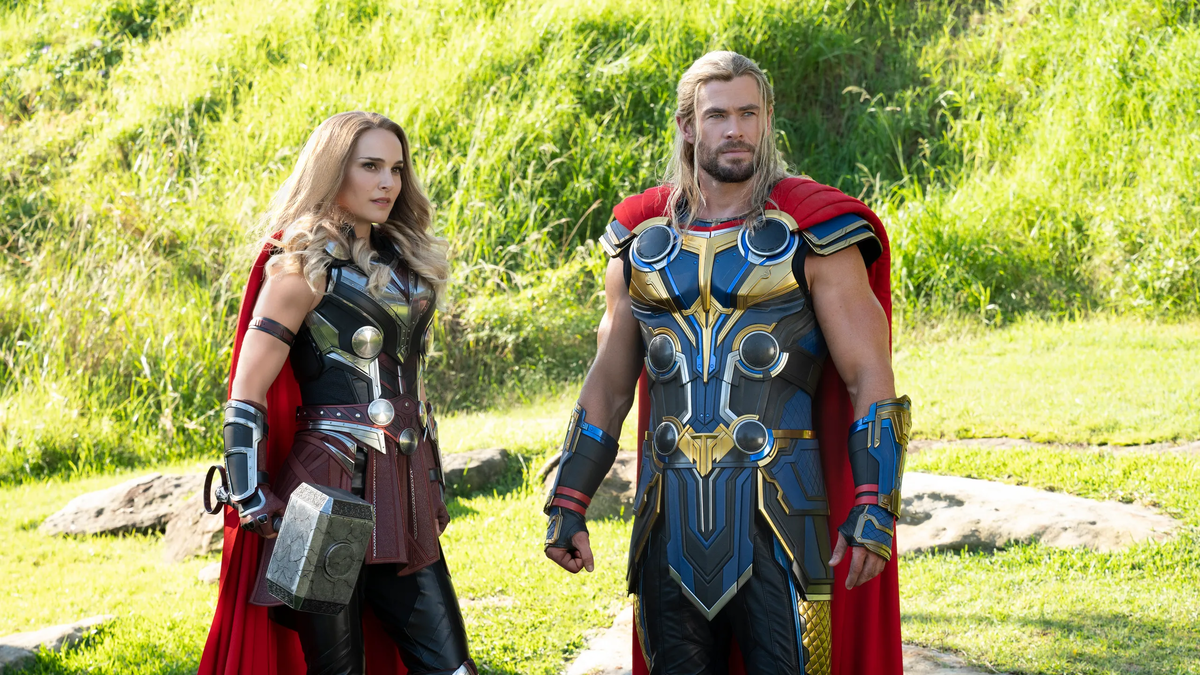 Netizens deeply unhappy
Unsurprisingly, Malaysians quickly took to Facebook to express their frustration over the movie being postponed and demanded a formal explanation.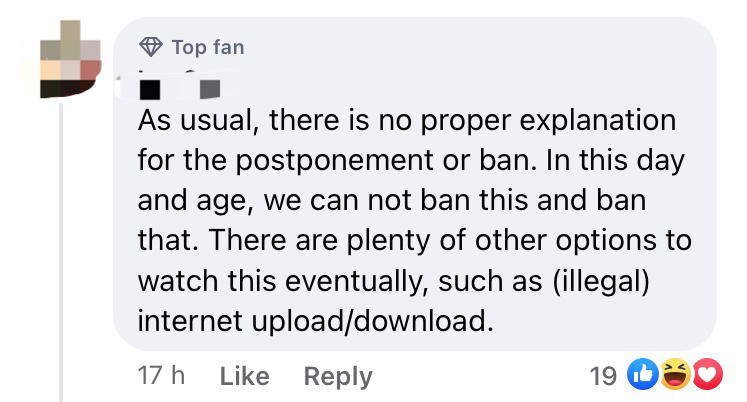 Many also slammed Disney for bowing to pressure from the Film Censorship Board of Malaysia (LDF) and said that it held some responsibility for the delay.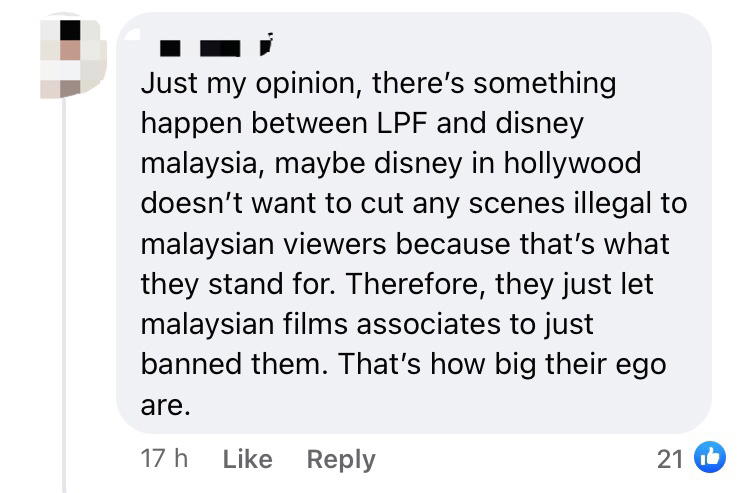 However, one popular theory for the postponement was that the movie featured LGBT characters, as one netizen claimed after watching the movie in Singapore and the comment even got a reaction from GSC.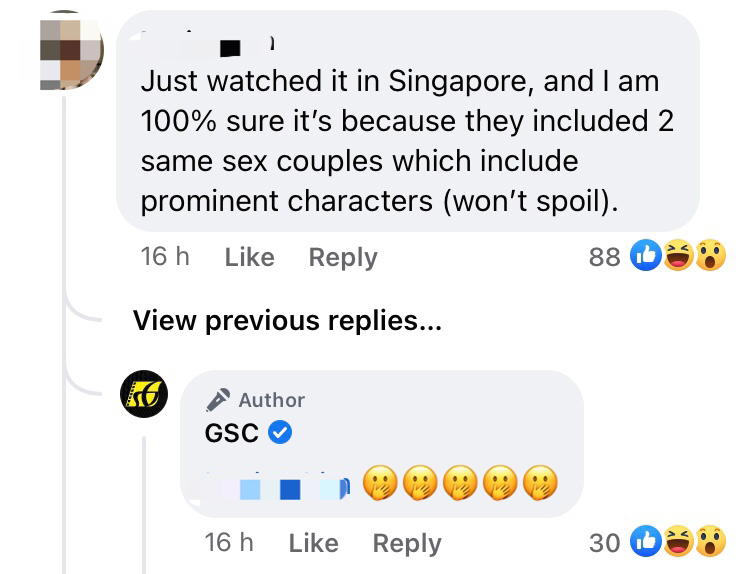 With this news, it seems like we will either have to see what comes next or wait for 'Thor: Love And Thunder' to stream on Disney+!
Read about the first postponement here:
---

---
Cover image via GamesRadar & ComicBook