KUALA LUMPUR – A foreign woman reportedly splashed her bubble tea onto a security guard and delivery rider after her request to allow her order to be brought to her doorstep was rejected.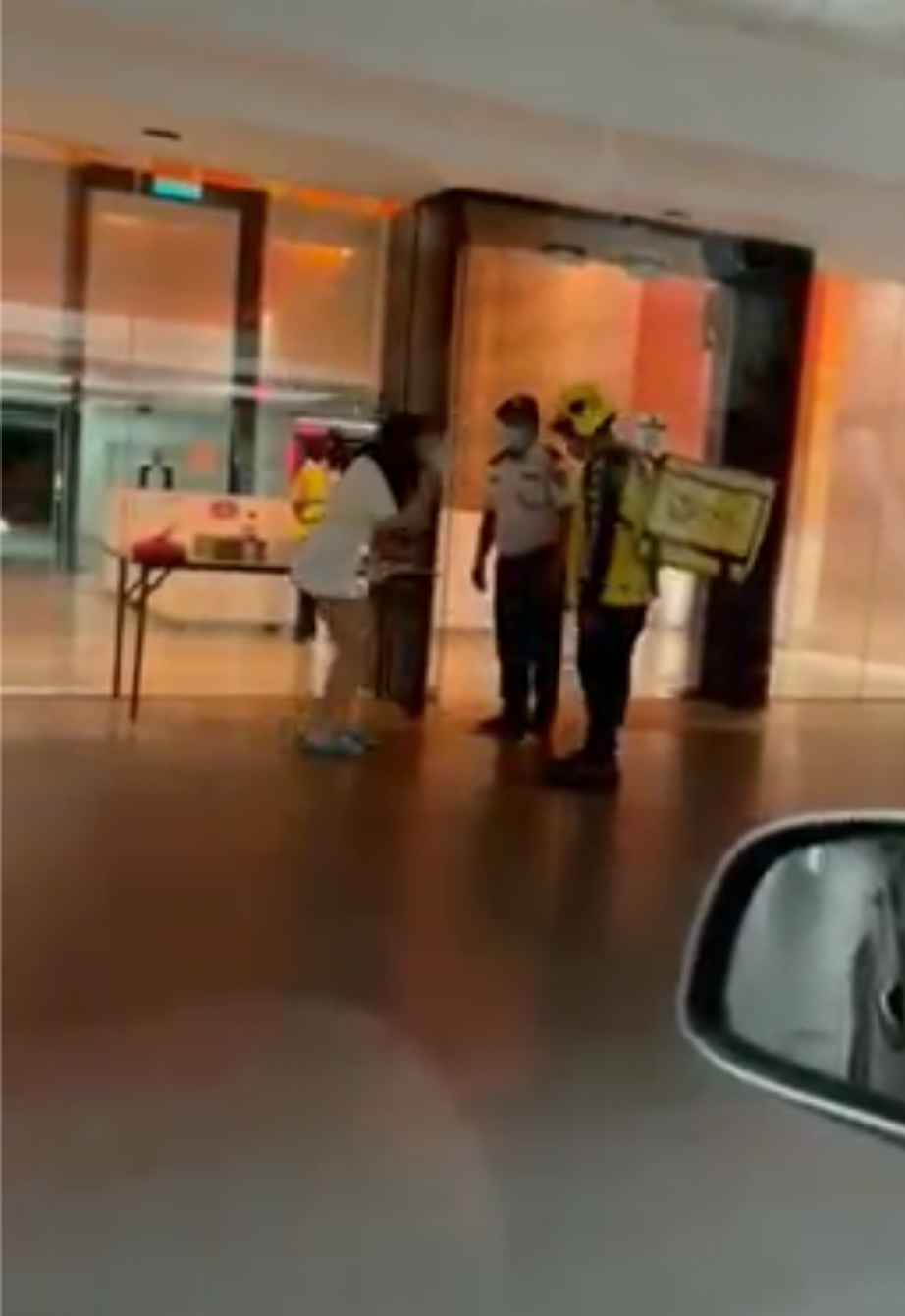 In the viral video circulating online, the woman descended into a hysterical fit while arguing with the two.
Upon realising that that she wasn't going to have her way, she then splashed her bubble tea on them, threw the cup onto the ground, and gave the middle finger before storming off.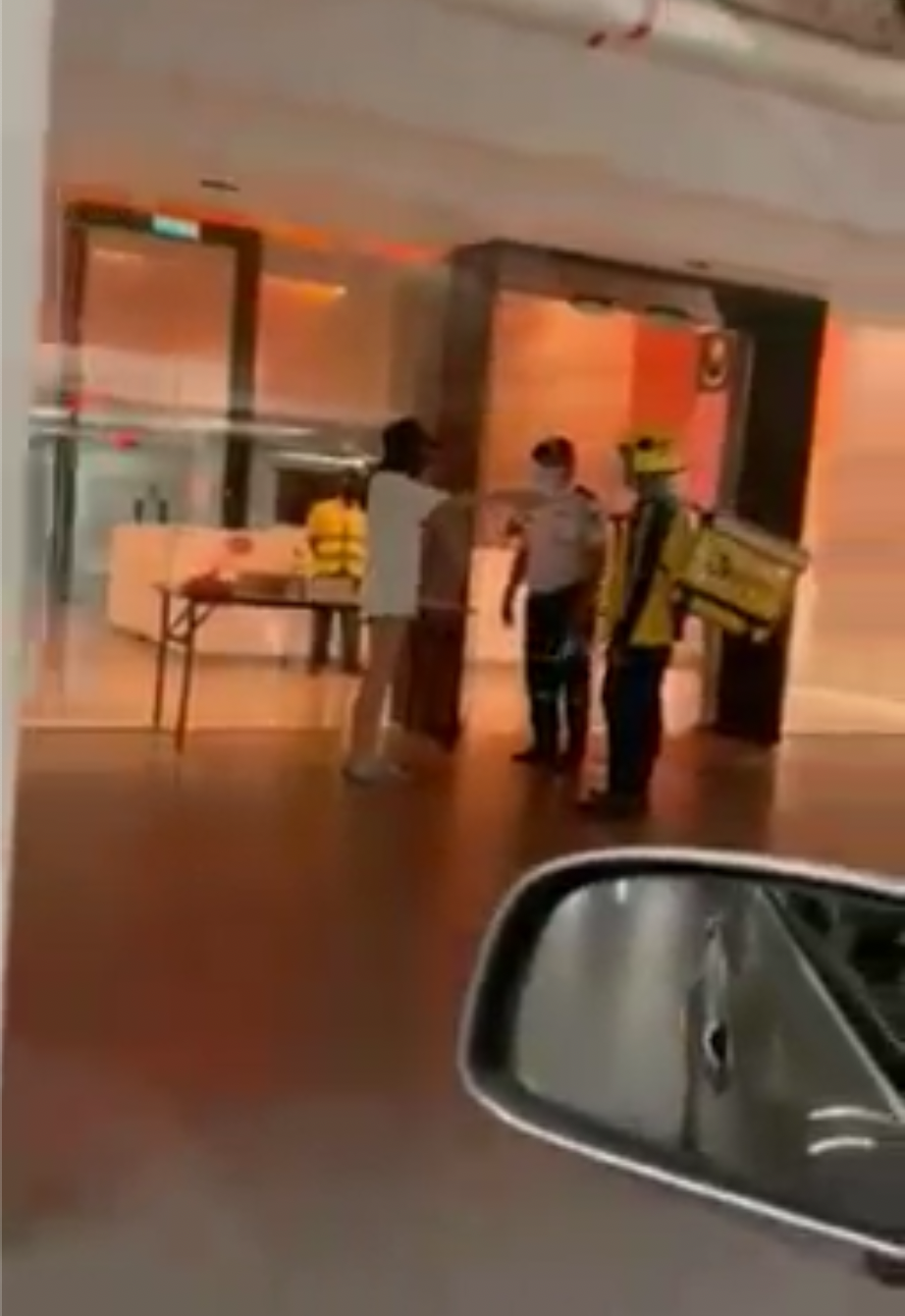 'She wanted her bubble tea delivered to her doorstep'
Michael Cheang, a representative of the company that the guard works for, said the incident took place on Friday (Nov 26) at around 8 pm.

Read also: Freedom Is My Choice: 'KLCC Karen' Breaks Her Silence Over Mask Controversy
"She insisted on letting the delivery rider deliver her bubble tea to her doorstep but was rejected by the security guard due to the management's standard operating procedure (SOP).
She then reprimanded both the guard and delivery rider while claiming that it was common in other countries she used to live in and questioned why Malaysia was way worse in customer service.

"She also claimed that even countries like China would deliver right to her doorstep," he said.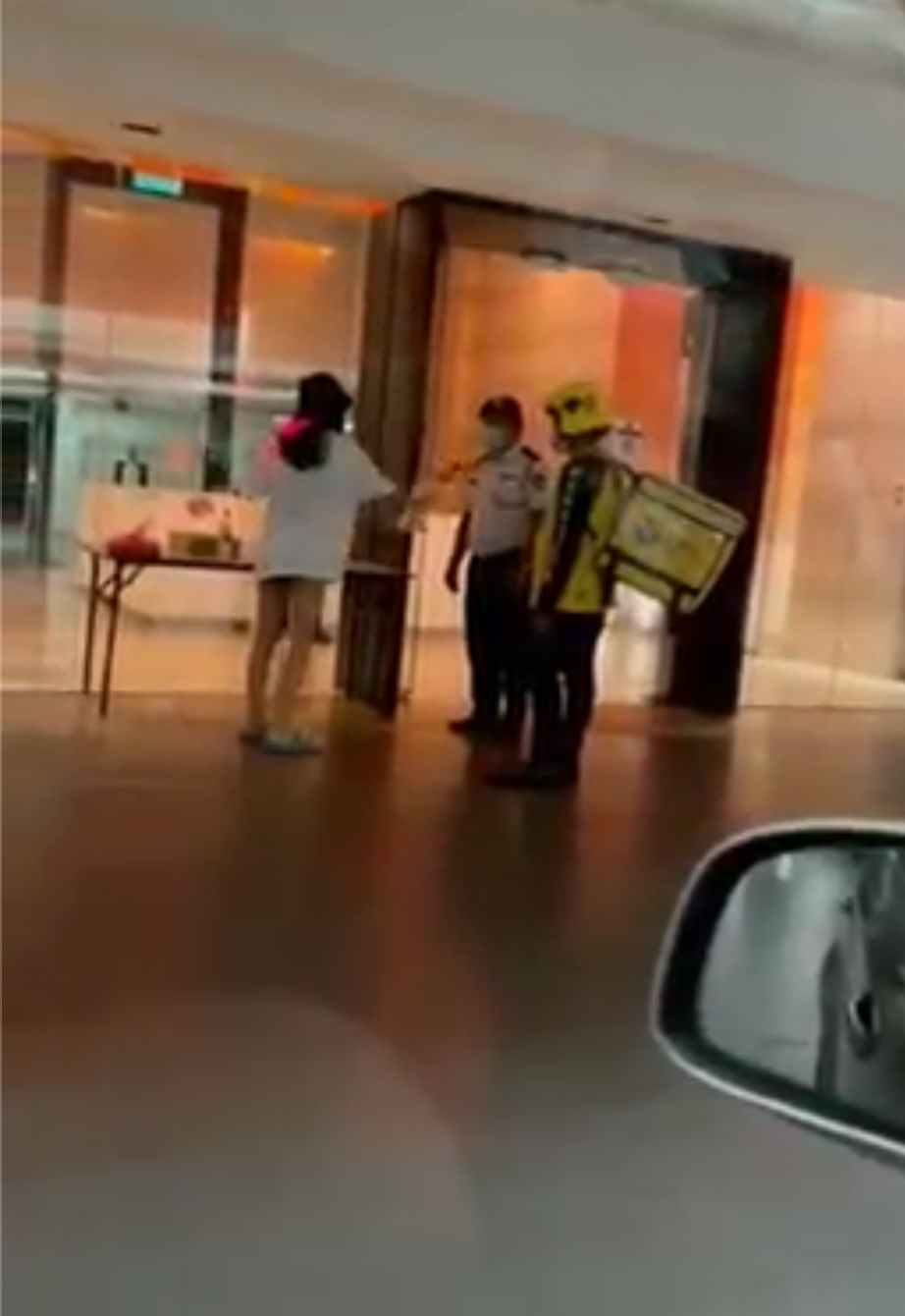 Michael also expressed his gratitude towards the security guard for standing firm and acting professionally despite the tense situation.
WeirdKaya has reached out to Michael for a comment and we will update this article accordingly when he responds.
Heated online debate ensues
The video has since been shared 2.2k times along with over 400 comments at press time.
Many netizens voiced their frustration and dissatisfaction towards the lady's unreasonable behavior and urged the Immigration Department to intervene.
Another called on the police to look into the matter.


Another suggested to Michael to lodge a police report on his staff's behalf immediately.

What do you think? Comment below and let us know!
---
It's unrelated to the article but here's our brand-new podcast – Talk Je Lah!
---
Cover Images via Facebook
Editor: Sarah Yeoh
---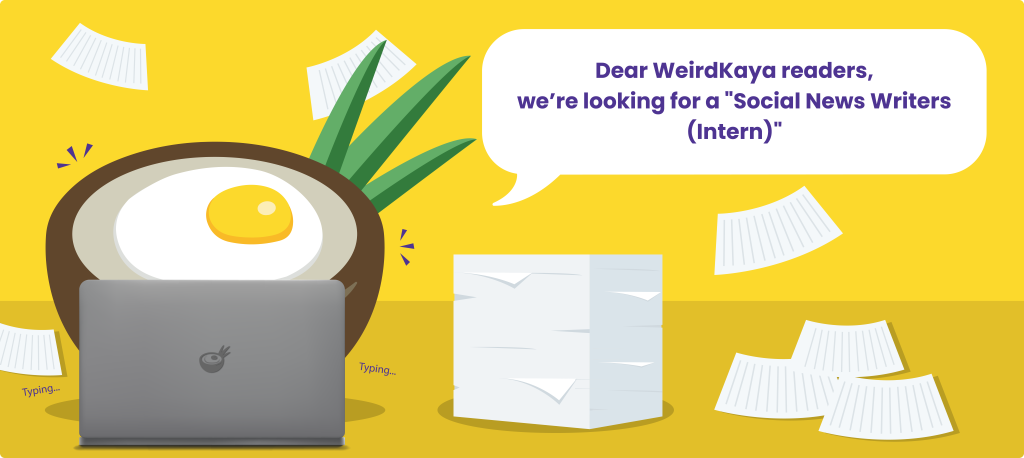 ---