The election fever is catching on, and it looks like everyone's pulling out their party tricks. Everywhere you turn, there are flags popping up like daisies, posters that seem to be competing in some kind of beauty pageant, and politicians who've suddenly remembered they have jobs.
Former Ampang MP, Datuk Zuraida Kamaruddin, was recently spotted rolling up her sleeves and washing cars for the rakyat, all free of charge.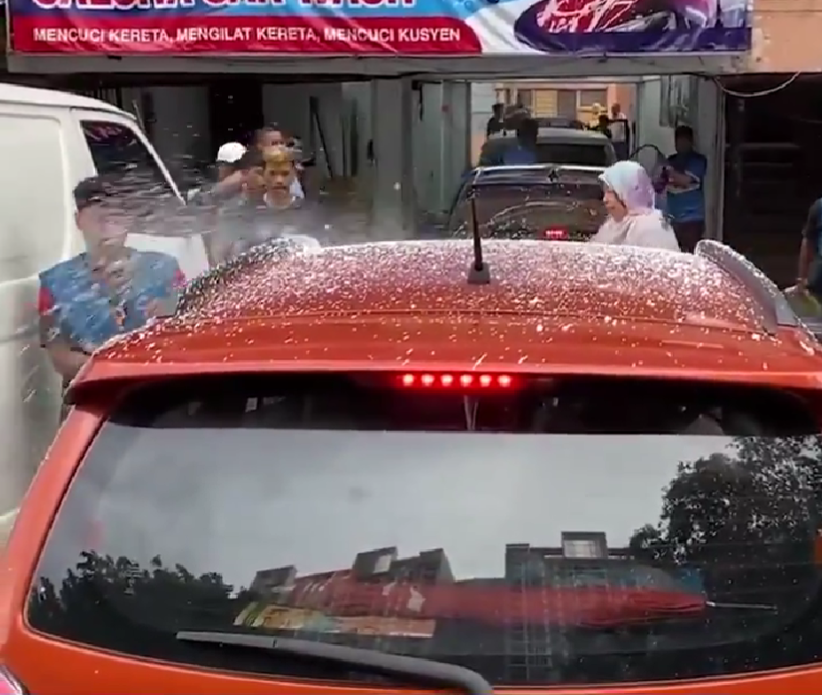 The event, set against the backdrop of the PKNS Seksyen 17 Flat in Petaling Jaya, was not just a quick photo opportunity.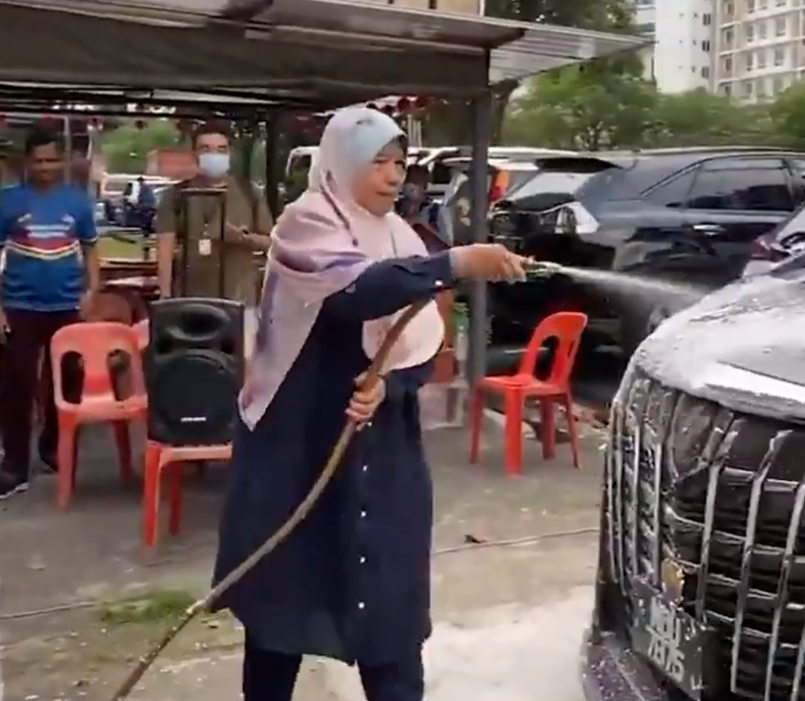 Zuraida, showing her commitment to the cause, enthusiastically engaged with local residents, inviting them to have their vehicles cleaned up.
Videos and photos capturing her spirited efforts have since been making rounds on various digital platforms.
https://t.co/WxzcDCksK3

Bekas Menteri Kementerian Perumahan dan Kerajaan Tempatan (KPKT) Zuraida Kamaruddin berkempen dengan mencuci kereta secara percuma kepada warga penduduk di Flat PKNS Seksyen 17, Petaling Jaya pada 4 Ogos 2023. pic.twitter.com/BE4tTwmUpP

— Malaysiakini (BM) (@mkini_bm) August 5, 2023
Netizens have responded with a mix of admiration, skepticism, and humor.

Some commend her hands-on approach, while others see it as a political move.
Some also said that actions are good, but politicians should also keep their promises.

Many people online talked about what she did. Some said, "She's really working hard because elections are coming."

Others remembered when she cleaned a whole neighborhood and said washing cars is not a big deal.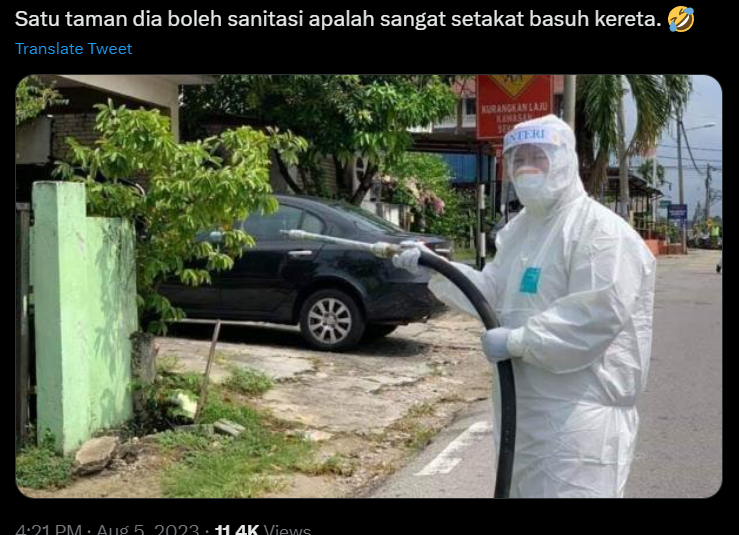 ---
---
---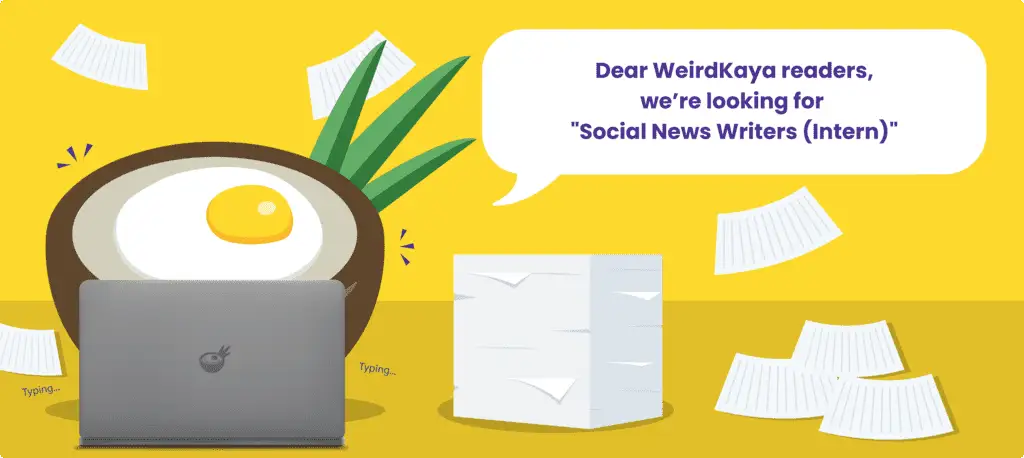 ---