We all know that running the red light potentially puts one's life at risk, but some still shrug it off anyway.
A delivery rider learnt his lesson the hard way when he was knocked down by an oncoming car after beating the red light.
In a one-and-a-half minute dashcam video, the delivery rider was caught revving on despite the red light and regretted it instantly as a car crashes into him, leaving onlookers in stunned silence.
The time and location of the accident remain unknown at the time of writing.
READ ALSO : Rider Crashes Into House Gate Due To Unleashed Dog, Shocks Occupants
Padan muka!
Netizens were largely unsympathetic to the rider, with one even suggesting that such delivery riders be suspended from their jobs for one week as a deterrent.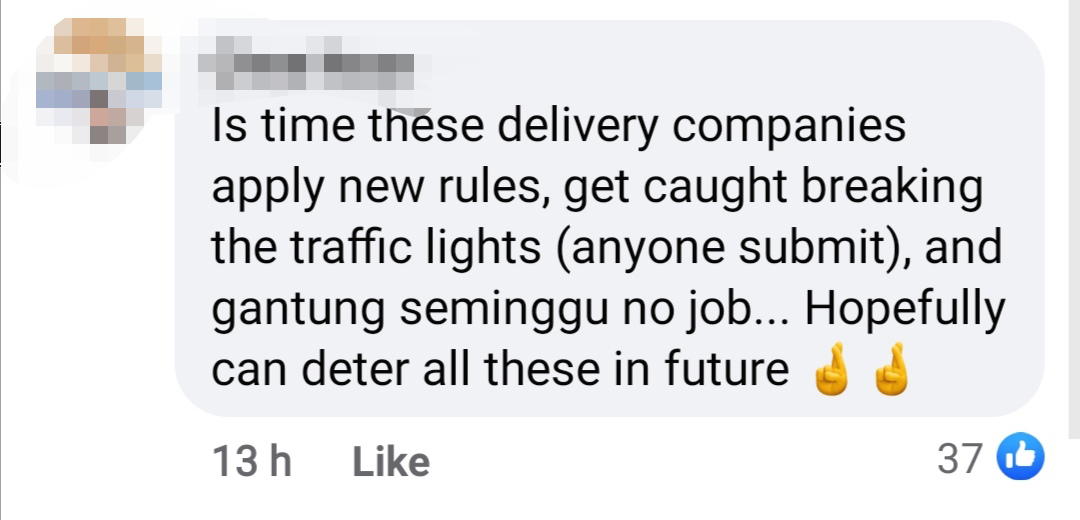 ---

---
Another wrote that the rider fully deserved to be knocked down as he failed to abide by the traffic rules.

Rules were created for a reason, y'all! Drive safe and always follow the traffic rules to protect yourself and others!
Cover Images via Facebook/ Dashcam Owners Malaysia
Editor: Sarah Yeoh