Two women had the shock of their lives after a motorbike crashed into the house gate yesterday.
A 20-second CCTV footage which has been circulating on Facebook showed the women chatting at the gate of a terrace house before one of them noticed a motorbike speeding towards their direction.
Luckily, they were fast enough to run into the house before the deliveryman made a crash landing.
---

---
The women quickly checked on the deliveryman and were relieved to see him largely unscathed.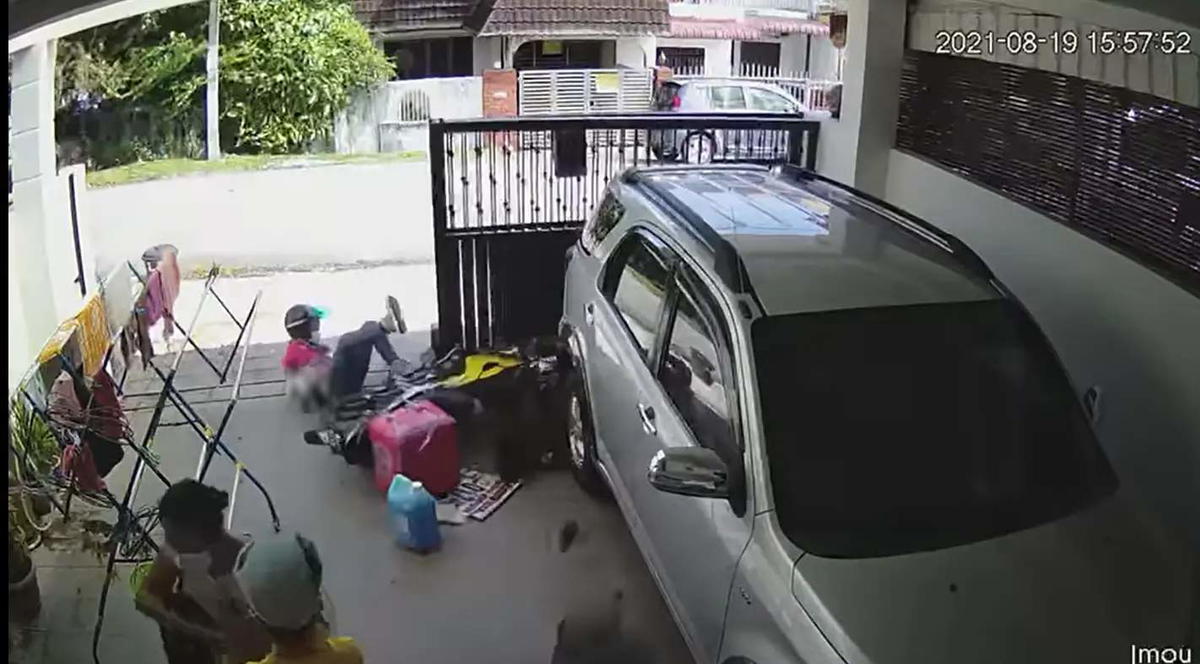 It was believed the deliveryman lost control of his motorbike thanks to an unleashed dog, whose barks could be heard throughout the video.
Cover Images via Facebook/Ming Chew

Proofreader: Sarah Yeoh