We all know how hard it is to find a toilet especially if you're constantly on the road for work like delivery riders.
While some are able to hold it in until a washroom is available, this food delivery rider was forced to answer the call of nature at a parking lot.
Don't mind if I do…
In a video currently making waves online, a man clad in a pink and white delivery t-shirt (you know who) was seen looking around nervously before pulling his pants down and pooping right at the parking lot.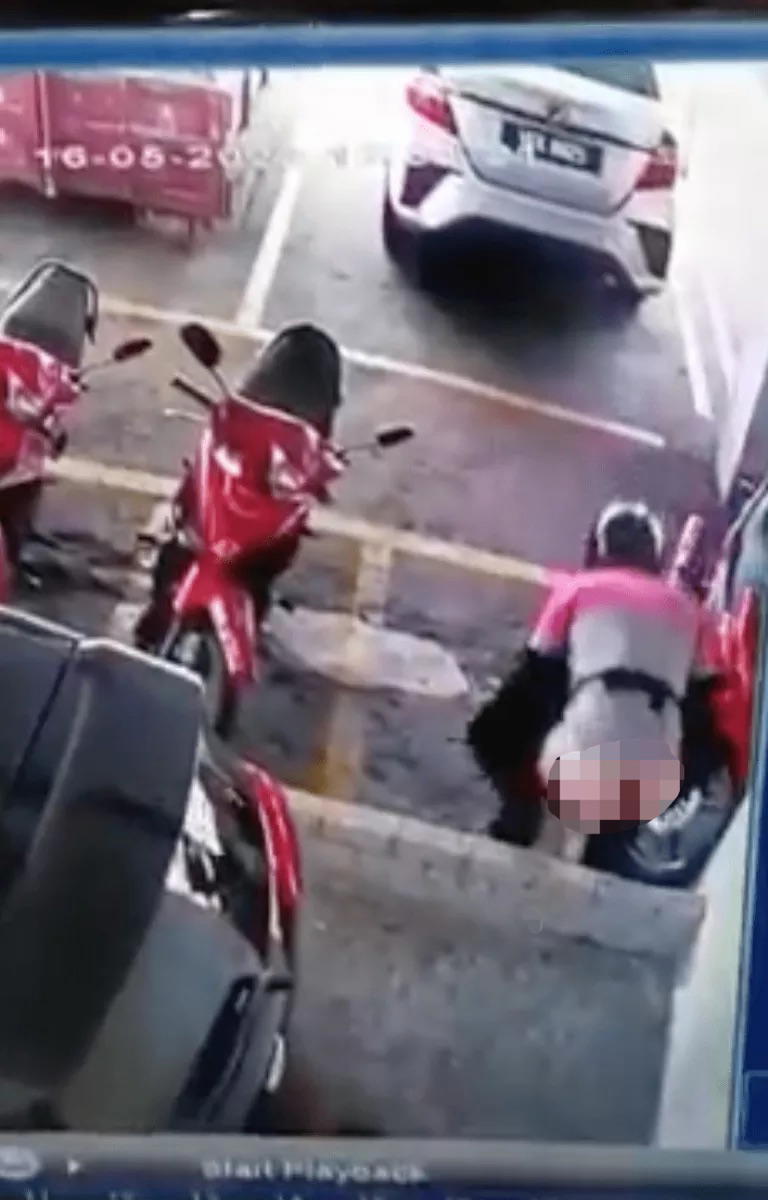 After relieving himself, the rider quickly put his pants back on and (tried) acting normally before leaving the "crime scene".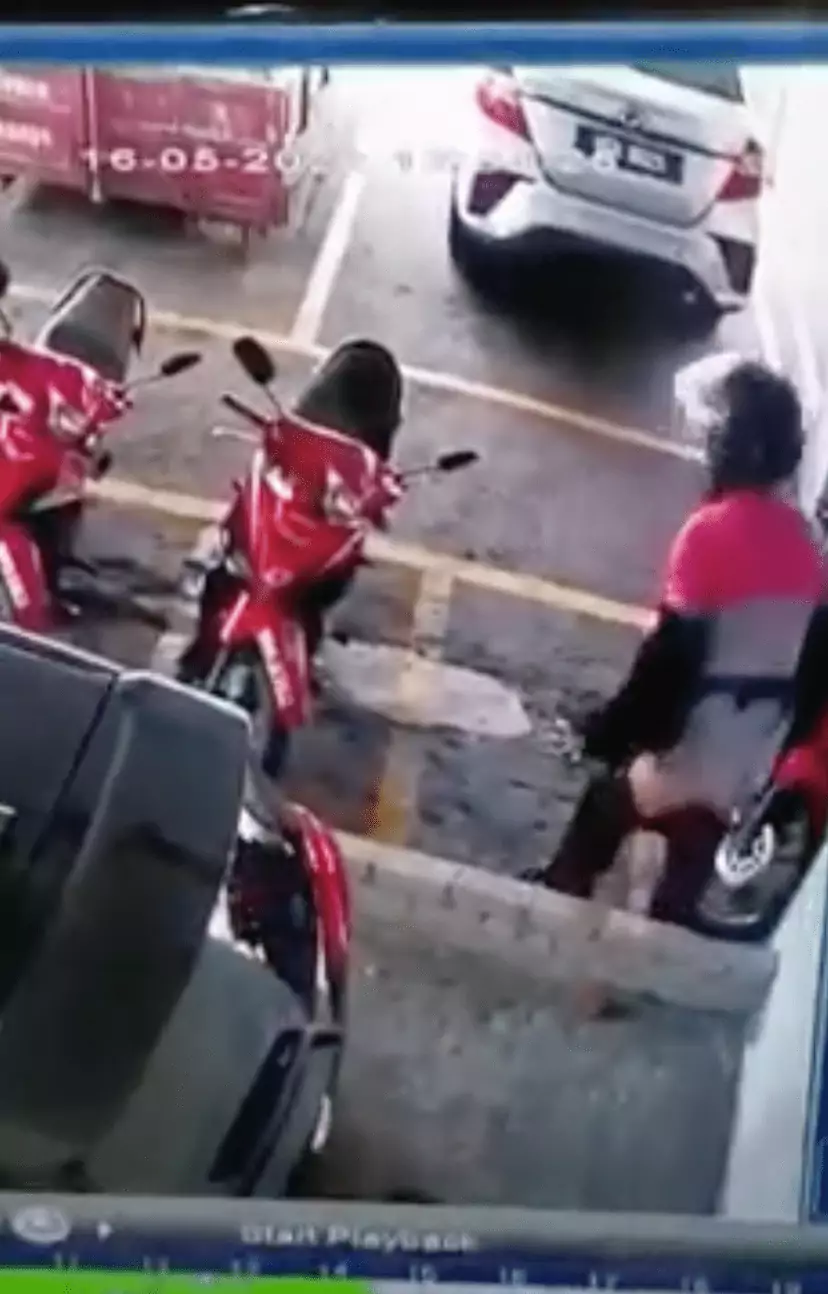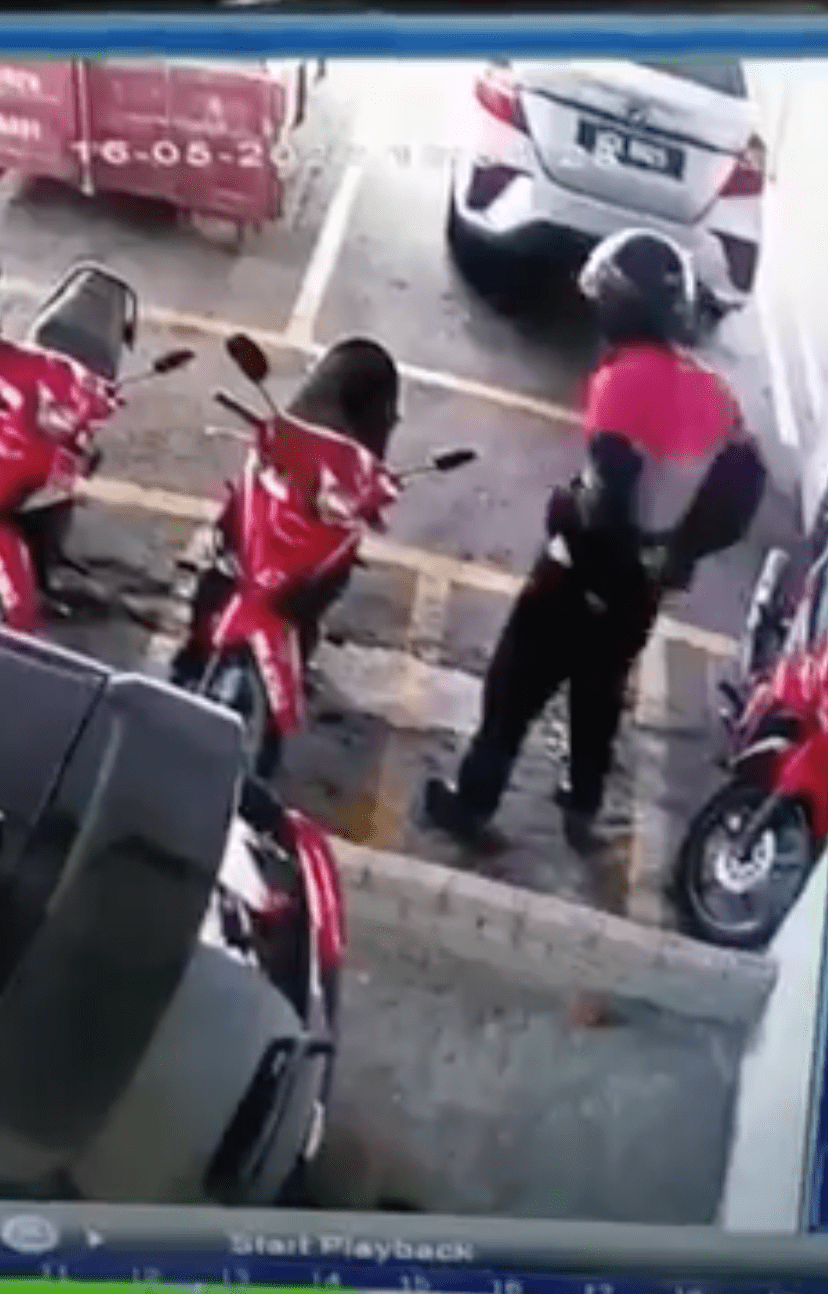 His entire act was caught in full view by a nearby CCTV and the footage was later uploaded to the Facebook group Isu Semasa Hari Ini.
'Poop Panda'
The 13-second video has since garnered over 5.8k likes and 12k shares at the time of writing, with netizens mostly expressing sympathy for the rider.
Many said that the rider hardly had a choice as he probably had a tight schedule or could be suffering from a stomachache at the time.




One netizen wondered in amazement how the rider managed to "settle" everything in just 10 seconds while he usually had to spend at least 15 minutes in the toilet.

Another simply wrote: "Poop Panda." Win liao lo!

What do you think? Comment below and let us know!
---
It's unrelated to the article but here's our brand-new podcast – Talk Je Lah!
---
Cover Images via Facebook
Editor: Sarah Yeoh