Barisan Nasional's (BN) candidate for the Indera Mahkota constituency, Dato Quek Tai Seong recently shocked many when he suddenly burst into tears and bowed to ask voters to usher him into power during a campaign dinner last night (Nov 15).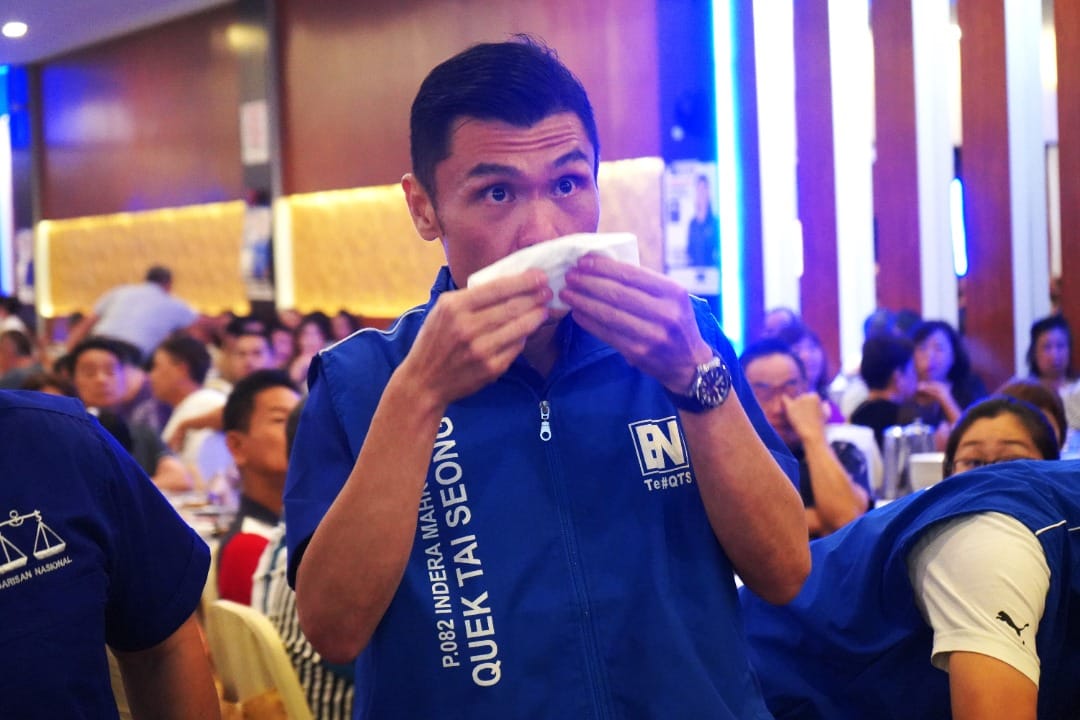 Quek Tai Seong: 'Chinese must support Chinese'
According to videos circulating online, Quek was recounting the hardships faced by MCA in previous elections when he suddenly broke down and begged for support from Chinese voters.
If we lose because of insufficient votes like the last GE, this constituency will definitely not be contested by MCA or the Chinese in the next election. So I beg everyone to elect me into Parliament!
"If most of my voters are non-Chinese, it will be difficult for me to explain to the party," he said.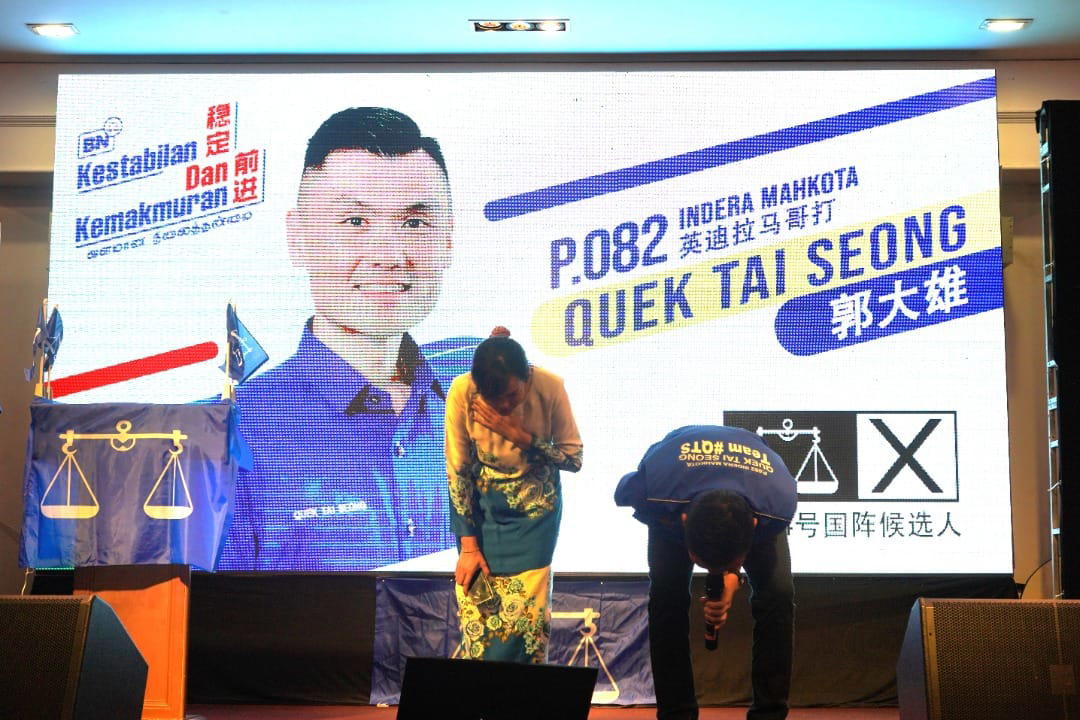 Quek added that MCA would be humiliated with remarks such as " the Chinese not supporting their own".
His sudden show of emotion was shown during the "Kuantan Parliamentary Voter Exchange Dinner Party" jointly organized by the MCA Kuantan District Committee and various units.
'Kick me out if I don't do well'
Quek also said that Indera Mahkota voters were more than welcome to show him the door in the next general election if he fails to perform after winning the seat.
At the end of his speech, he was seen wiping away tears as chants of "BN can do it" echoed in the air.
Read also: This 109yo M'sian Grandmother Will Be Voting For The 16th Time On #GE15
BN advisor to the Indera Mahkota constituency Dato Pang and MCA Kuantan District Chairman Dato' Sri Ti Lian Ker were also present at the event.
According to Sin Chew Daily, the dinner had more than 70 tables of attendees and a lucky draw event.
---
It's unrelated to the article but here's our brand-new podcast – Talk Je Lah!
---