Malaysia is well-known for its multiracial harmony and groups of people from different races and religions working hard to preserve and celebrate their culture.
For the Chinese community, Chinese New Year is no doubt the biggest celebration as it plays an important role in displaying the richness of the Chinese culture. It is also celebrated in Chinese vernacular schools, where it aims to educate the next generation about its cultural significance.
Let's take a trip down memory lane and recount the activities that are usually carried out in conjunction with Chinese New Year.
1. Poster design/angpau handicrafts competition
This is the only time where students are able to showcase their artistic talents in a bid to have their poster or handicraft displayed for all to see.
A theme will often be set for students from various categories in designing the poster, where for example, students from lower primary/secondary would need to base their drawing on the spring season, whereas students from upper primary/secondary would need to design based on the "Nian" monster.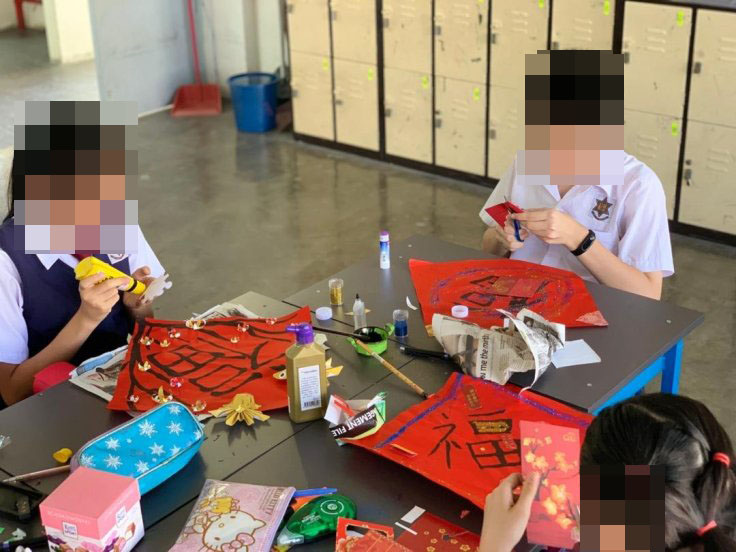 As for angpau handicrafts, recycled red packets will always find their way to shine as parents help their children to stand out from the rest with limitless creativity.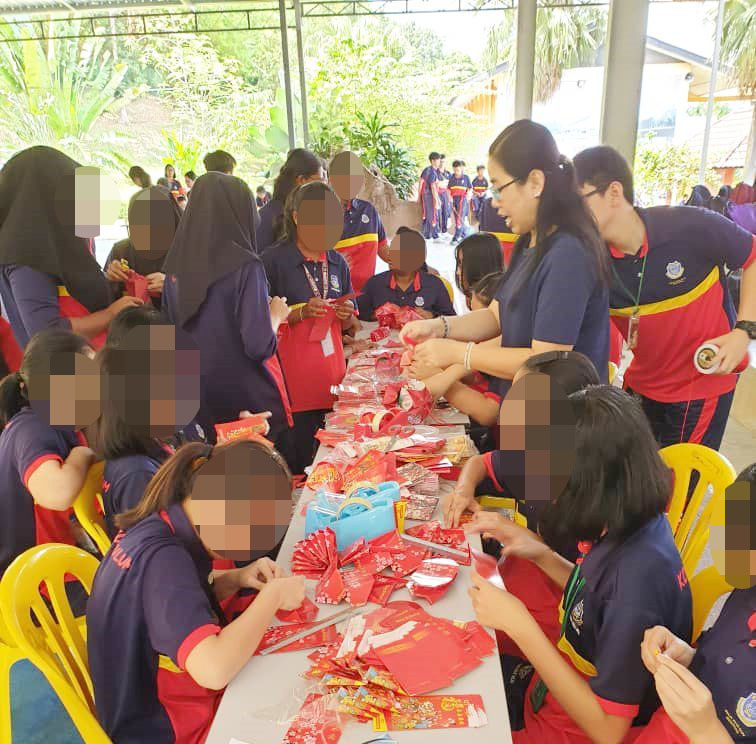 2. Calligraphy competition
Chinese calligraphy is an essential aspect of Chinese culture especially during Chinese New Year as it is needed in writing couplets (对联) on a piece of red paper, where it serves as the household's wish for a better year ahead.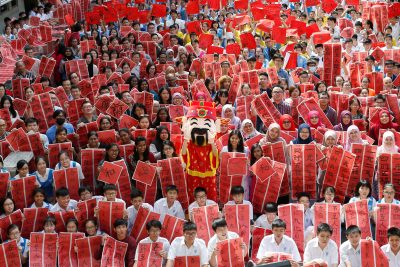 Aside from competing with equally talented calligraphers, sometimes teachers of different races would often try their hand at it too!
3. Noticeboard decorations
Beside being a chunk of plastic/wood announcing important school events, the noticeboard is also key in celebrating various occasions like National Day, Teacher's Day, Children's Day, and even Chinese New Year.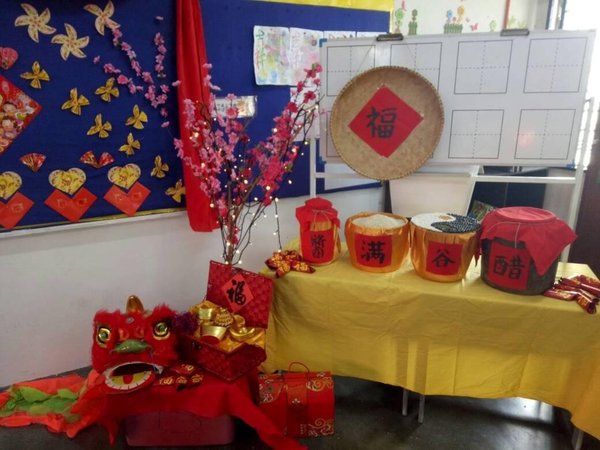 As such, every class is usually tasked with decorating the noticeboard with creative and eye-catching designs using discarded red packets. Winning calligraphies are also included as part of the decorations too.
4. Multiple cultural performances
On this day, students will gather at the assembly hall to watch impressive performances prepared by different clubs and societies such as Chinese orchestra, Diabolo, Chinese dances, singing, and gravity-defying lion dances.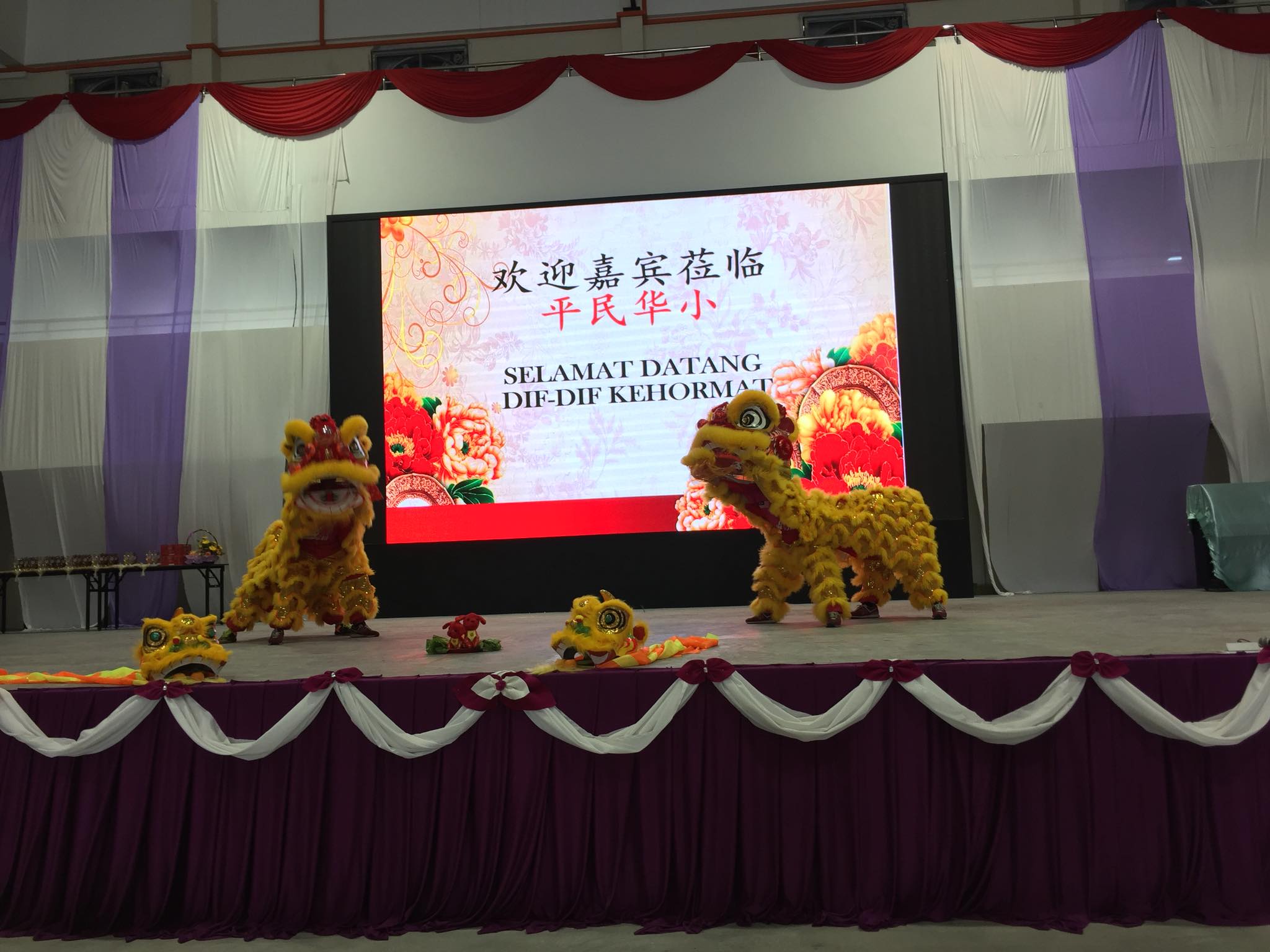 VIPs from the school's board of trustees and Parent Teacher Association (PIBG) will also hand out red packets to students after the performances. What's better than free money?
5. CNY-themed carnivals
Every year before the Chinese New Year actually arrives, the Chinese Language Society of certain schools would organise Chinese New Year carnivals that lasts a few days.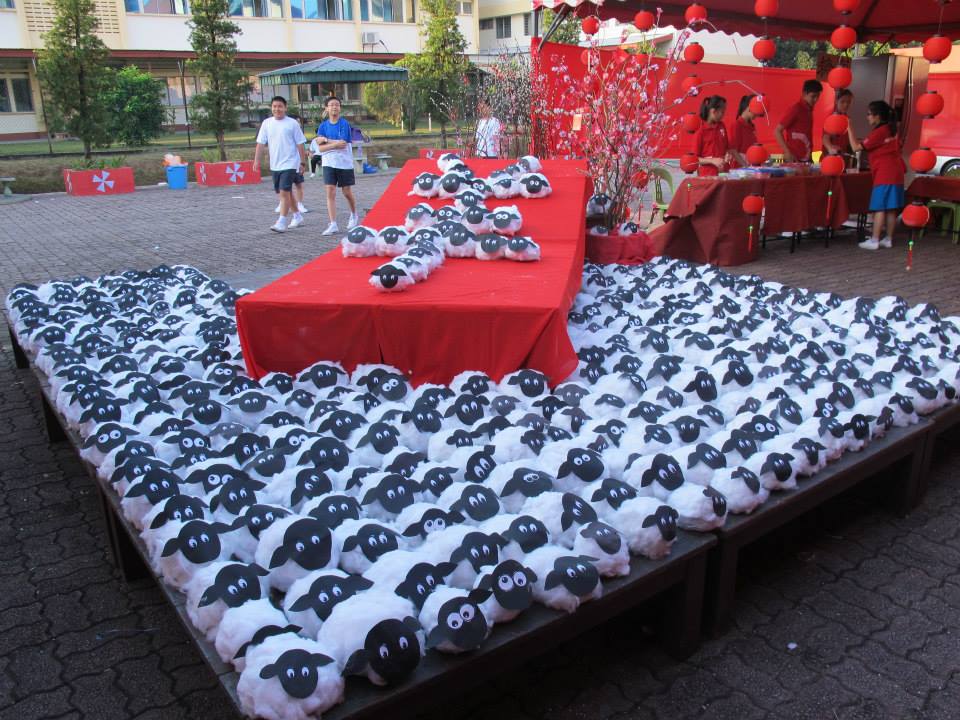 Booths with festive decorations associated with a unique theme will be set up, where it offers participants the chance to play exciting games or indulge in delicious Chinese delicacies.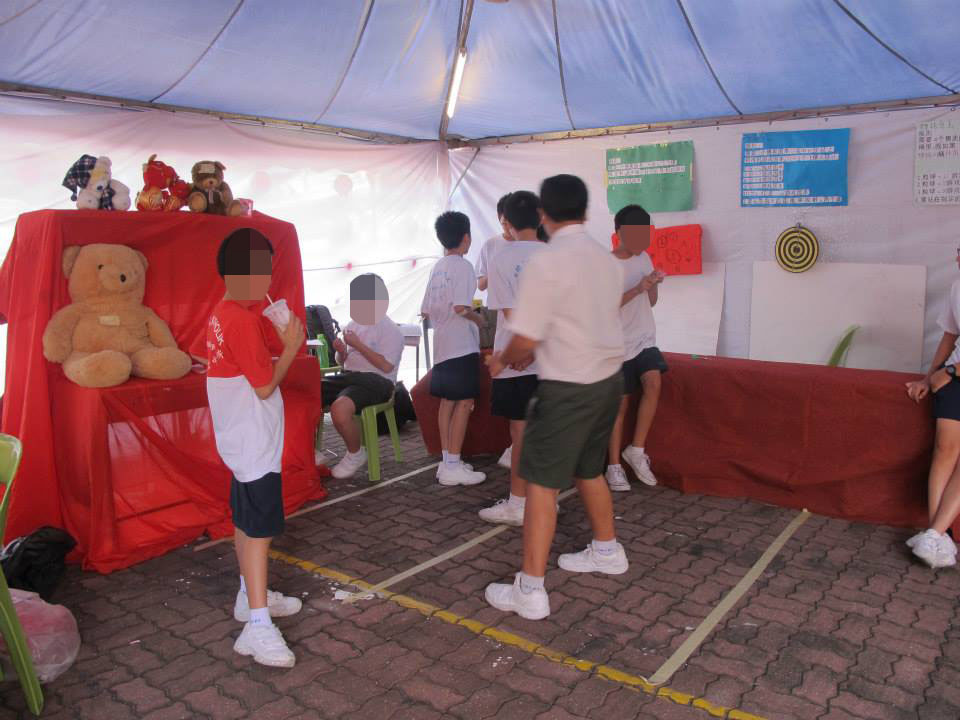 Are you missing the good ol' Chinese New Year celebrations in school since Covid-19's arrival? Before you go all gloomy, the Chinese Language Society of University Tunku Abdul Rahman (UTAR) Kampar has got you covered!
This year, they will be organising a series of activities in conjunction with their Online Chinese New Year Celebration 2022《盛曦 SHÈNG XĪ》such as a virtual "Monopoly" game on December 30 from 6.00 pm to 10.30 pm.
It will be conducted on Microsoft Teams and aims to connect students from different tertiary institutions across Malaysia. YES! Non-UTARIANS are invited to the party too!
With just a fee of RM5, you will also get to make new friends and learn how people celebrate Chinese New Year in different countries.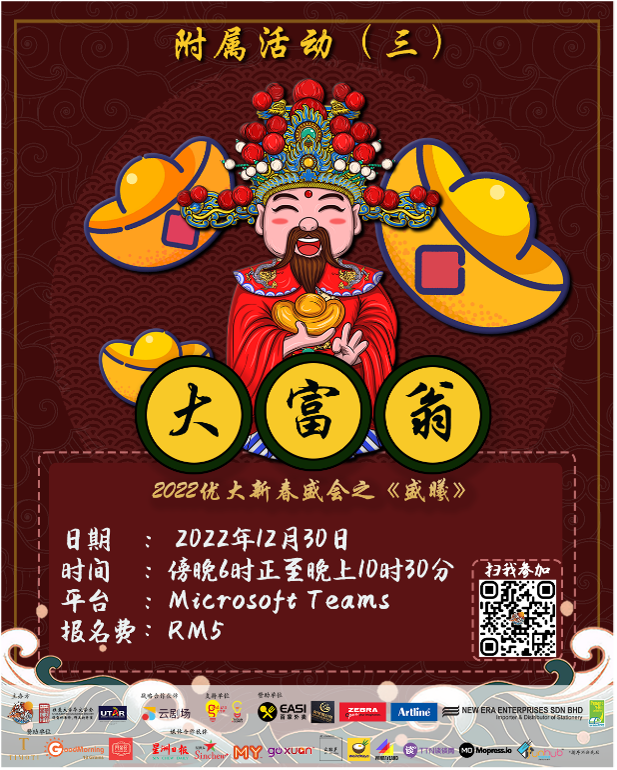 A two-day online carnival will also be held on January 14 and 15 from 10 am to 10 pm, where it's free to the public and has a host of exciting events like performances, game stations, ticket booths, information counters, giveaway booths, etc. Participants also stand a chance to walk away with great prizes through the lucky draw event!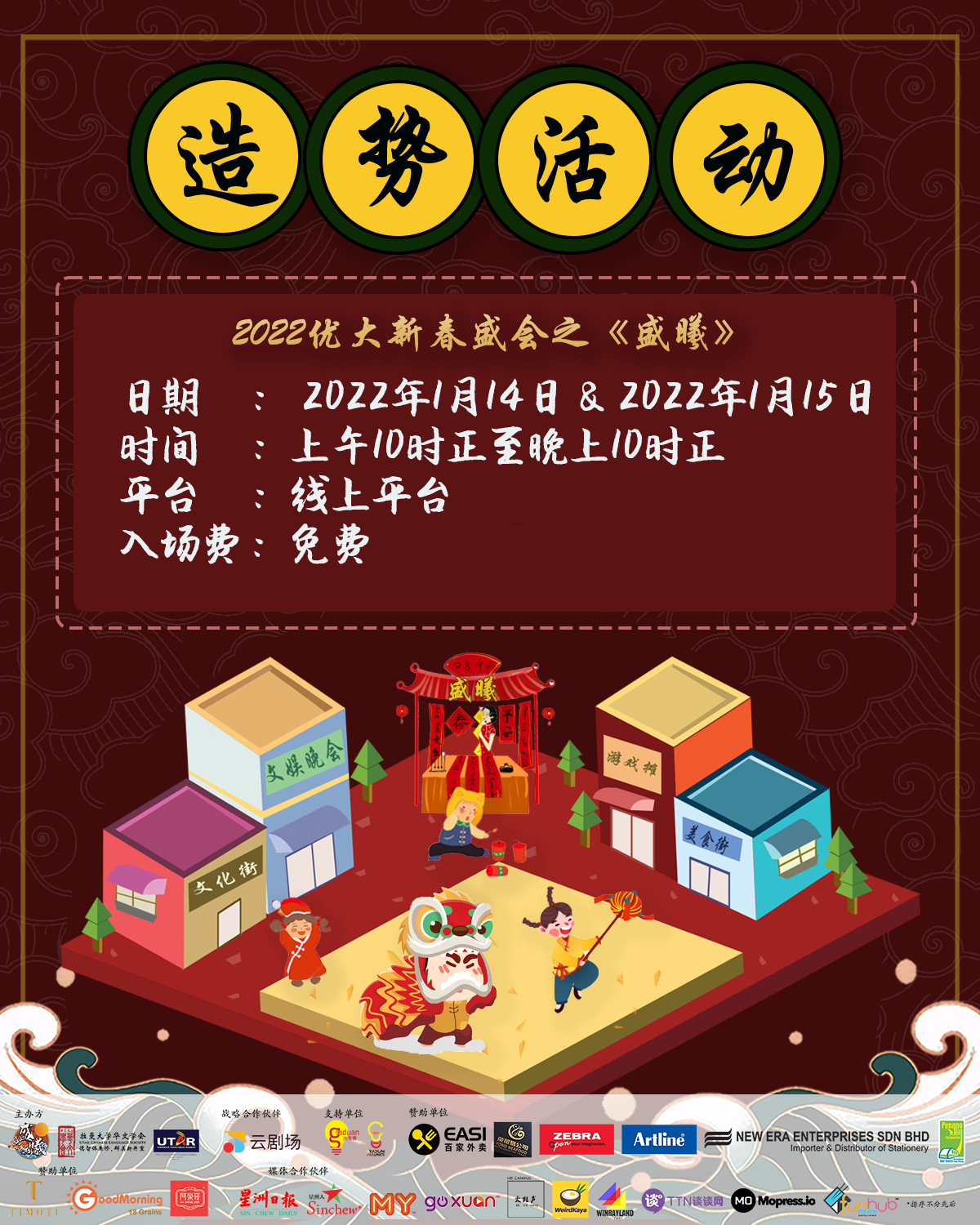 Sounds exciting? This isn't the best part yet! The highlight of this year's 《盛曦 SHÈNG XĪ》 is the virtual performance night that will be held on January 28, 2022, at 7 pm, where the Sheng Xi committee, in collaboration with Cloud Theatre, is set to present their best cultural performances with an exclusive script they have written!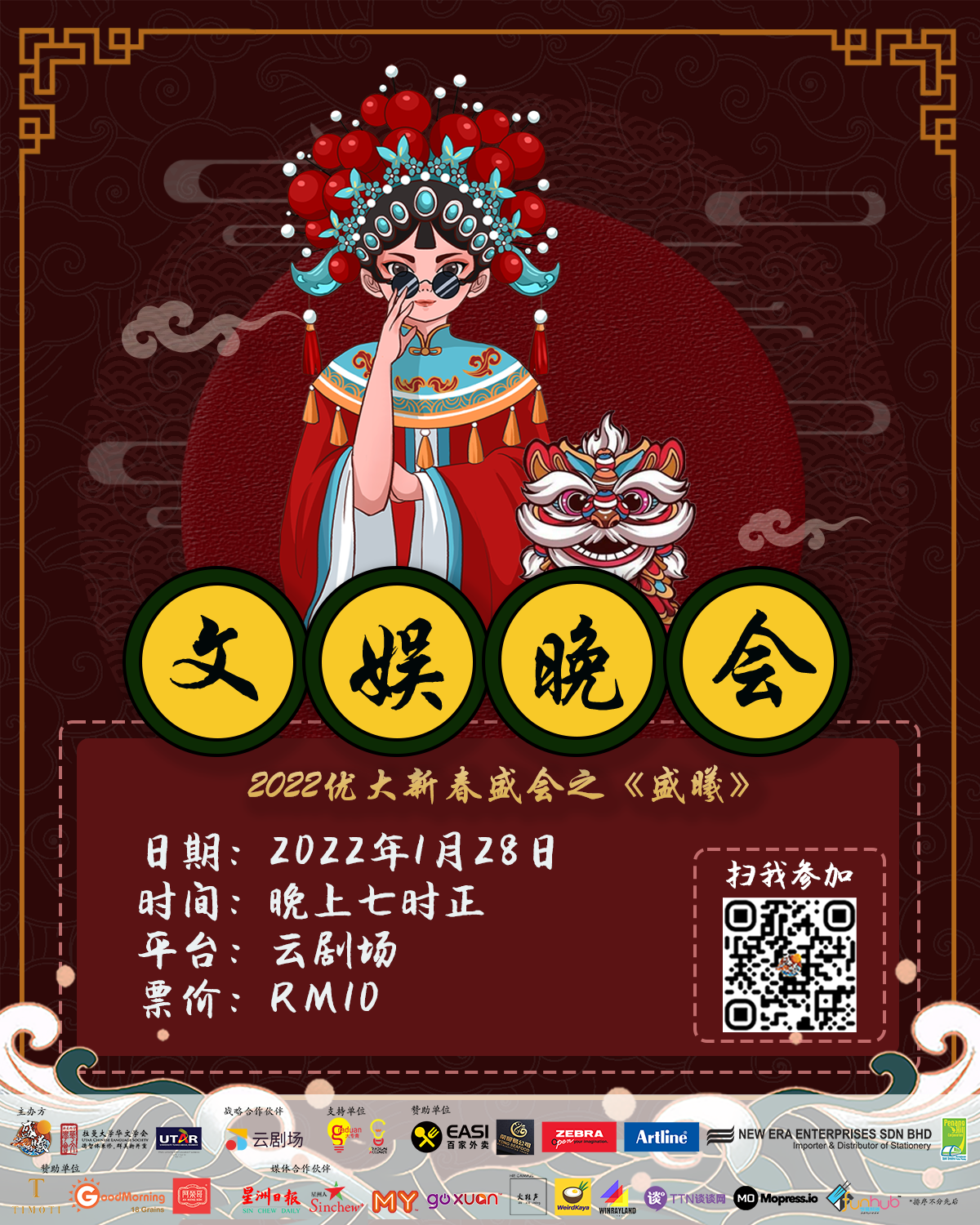 You will also be given a free lanyard and gifts when you purchase their official T-shirt for RM38 (inclusive of shipping fees to East and West Malaysia).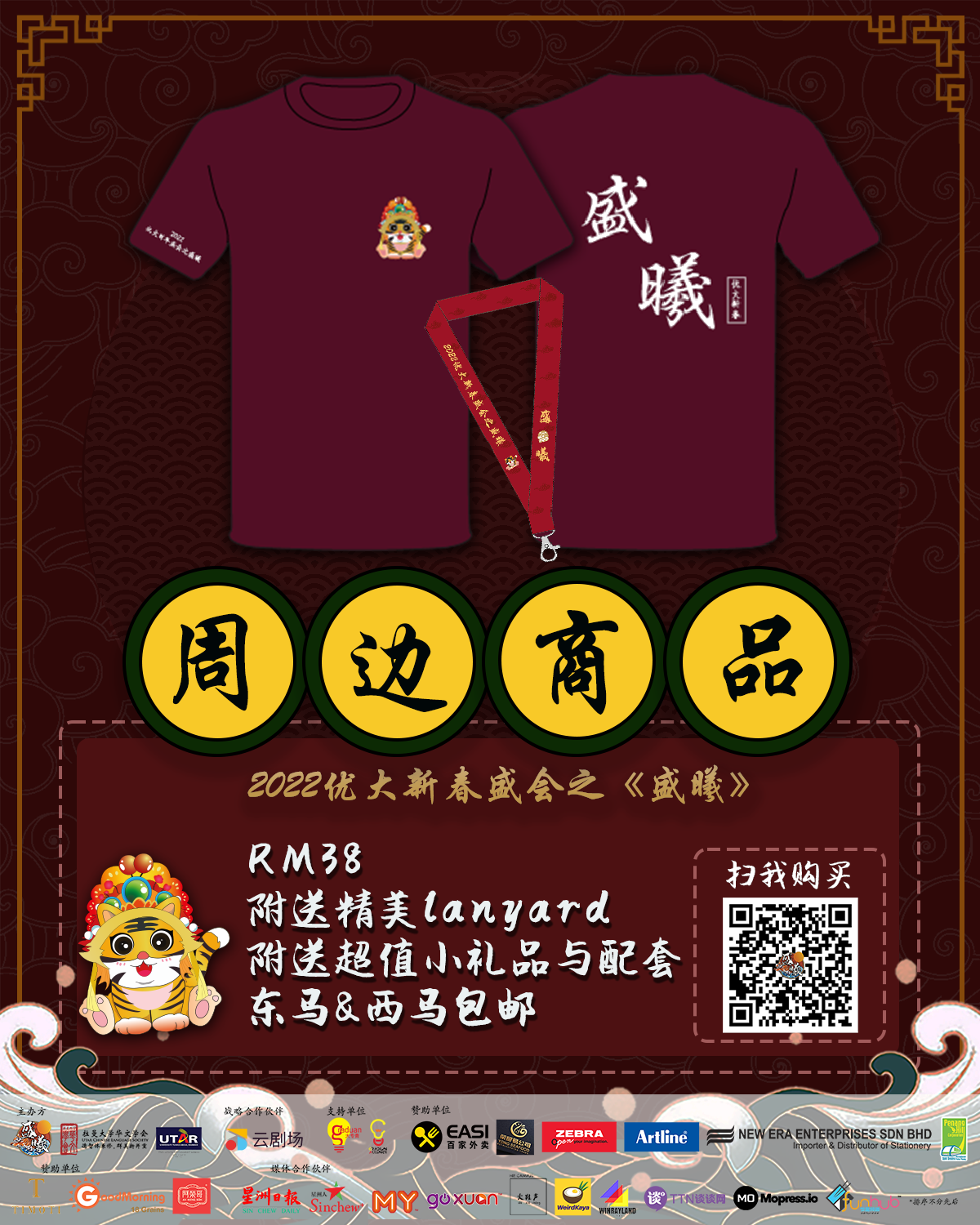 Are you feeling the Chinese New Year vibes already? Register now and get their merchandise here!
For more information, feel free to check out their Facebook page too!
Read also:
Cover Image via FB/ Chee Yai Chu
Editor: Sarah Yeoh