If you're a fan of all things musical, you've probably heard or been to the Good Vibes Music Festival, where artists from all over the world groove to head-banging music in front of a massive crowd.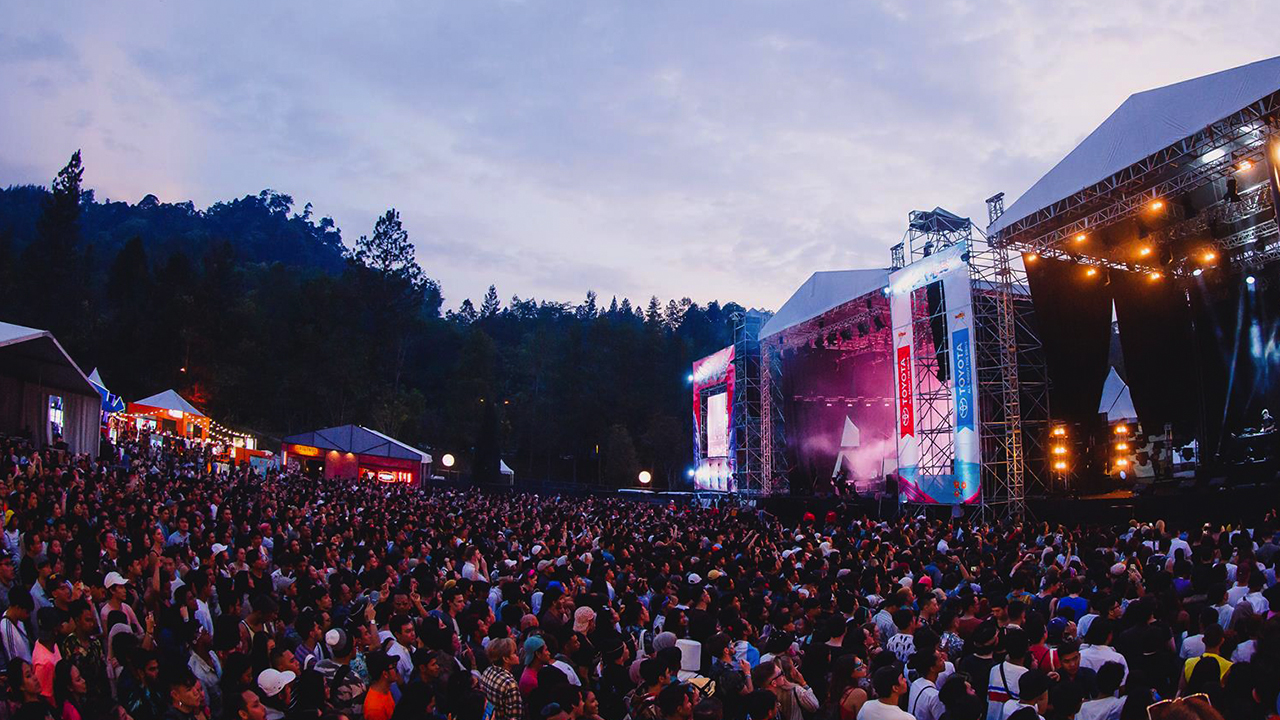 However, a lesser known form of such performances also exists in Malaysia which is way different from what we usually see on TV or in real life. It's name? Stage play.
Stage play is a type of theatrical performance that uses dance and human movements to create a coherent and riveting storyline and was once very popular during our parents' era.
Sadly, with more and more youths staying glued to their phones (us included, oops), stage play has largely taken a backseat in the Malaysian performing arts scene. Thankfully, it's slowly experiencing a resurgence thanks to the efforts of individuals not wanting to see this cultural heritage slowly extinct.
Let's now take a look into the five types of stage plays that most young Malaysians are probably not aware of.
Mek Mulung
Mek Mulung is a dance that is said to originate from the Wang Tepus district in Jitra, Kedah, although there are many other theories over its origins.
One popular story surrounding Mek Mulung is that of a princess and her troupe, who would perform in Perik but were unwelcomed, causing them to move to Wang Tepus, where the dance became a crowd favorite and remained there to this day.
Mak Yong
A typical Mak Yong performance often opens with an offering followed by dances, acting, and music as well as improvised monologues and dialogues.
In 2005, UNESCO (United Nations Educational, Scientific and Cultural Organization) declared Mak Yong a masterpiece of intangible cultural heritage but also warned of its eventual disappearance.
Mak Yong, which requires long years of training, has preserved until the present largely through oral transmission. Today, few young people are willing to commit to such rigorous apprenticeships. As a result, this important tradition is undergoing a steady decline.
Chinese Opera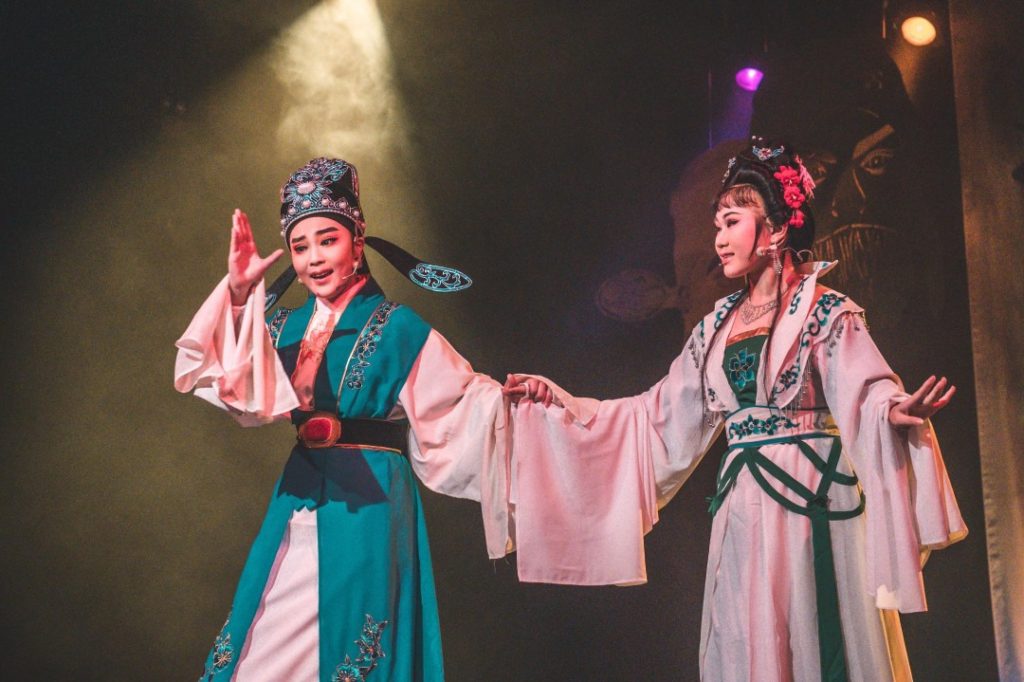 Xi Qu (戲曲), or traditional Chinese Opera is a form of musical theatre which involves reciting classical Chinese folklore and myths through singing and acting.
There are more than 360 regional genres of Chinese Opera, where each of them has its own subtle differences in costume, makeup, vocalization and music.
Unfortunately, Xi Qu nearly vanished into obscurity after political criticism and aesthetic questions surrounding it brought about the Reformation of Xi Qu in the 1950s, which saw thousands of Xi Qu disappear completely. Those that survived continued to be passed on to the next generation and have since maintained a high artistic standard.
Nora
Nora is dance-drama commonly found in Thailand's southern region and northern Malaysia.
Its name comes from the word Manora, where it can be traced back to a Buddhist jataka tale about Manora, a heavenly bird-princess who falls in love with a human prince named Phra Suthon.
Fun fact: Did you know that all the female characters are played by male actors who are willing to keep their hair long in order to play their role effectively?
Shadow Puppetry (Wayang Kulit)
Whenever one mentions wayang kulit, it's immediately associated with Kelantan, a state located in the eastern part of Peninsular Malaysia.
Wayang kulit is a performance where trained and skilled dalangs (master puppeteers) would control and move figurines made out of paper behind a white sheet as the audience watches in wonder.
Unfortunately, this cultural stage play was hit with a ban in 1998 by the conservative PAS-led state government, which claimed that it contained elements deemed "un-Islamic", a move that has severely damaged its growth and slammed by wayang kulit advocates.
It is like destroying your own heritage without understanding the concept and philosophy of life and the importance of aesthetics in our lives.

USM Associate Professor Dr AS Hardy Shafi
Start with somewhere near
By now you're either scratching your head over the stage plays we mentioned or brimming with curiosity over where you can watch these performances.
Without any further ado, how about taking the first step by tuning into our handphone, the one device that's superglued to our hands all day, everyday?
On 8th January 2022, at 8 p.m., the 21st Pesta Tanglung Universiti Malaya (PTUM) will be holding an event like a virtual stage play, titled "The Extraordinaire". The event is named The 21st (PTUM) Cultural Night.
Why should you look forward to it? For one, you'll be able to witness claymation in action for yourself without having to dig through countless YouTube videos to see how it's done!
Second, there will be 52 sets of costumes specially created for this virtual stage play, where you will have the chance to identify the many roles based on the costume.
Aside from these activities, there will also be amazing performances such as the LED Water Drum Performance themed "Technology and Classical" by HyperActive Entertainment too!
The 21st PTUM virtual stage play consists up to 80% of individual shots fully recorded with a green screen so don't miss out the chance to check it out!
Admission tickets will be sold at a base price RM13 and start selling on December 23 and if you wish to support the event via donations, you may purchase tickets for either RM20 or RM50 each.
Click here to grab your ticket: https://www.cloudtheatre.com/shows/PTUM-21/
Cover image via Diverse City and KUSEMAN.COM
Editor: Sarah Yeoh