Many Malaysian Apple fans have been looking forward to the official Apple Store in Malaysia as we have seen neighbouring countries like Singapore and Thailand already have their official Apple store for quite some time.
Apple Store picture surfaces online
For now, those who'd like to purchase Apple products can only do so via the Apple website or through Apple-authorised resellers.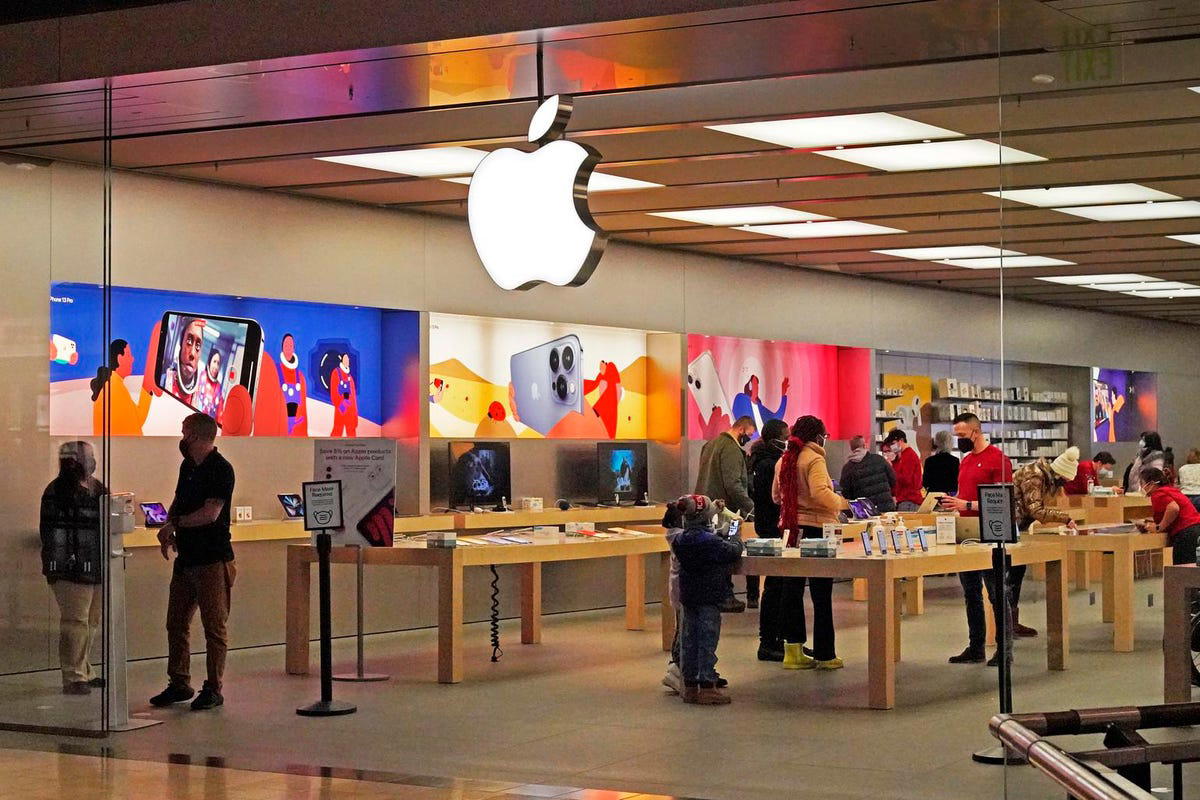 However, things might change soon after a photo of the first Apple store surfaces online following rumours of an Apple Store opening in the Tun Razak Exchange (TRX) at Jalan Tun Razak, Kuala Lumpur.
In a now-deleted picture shared by a user from Skyscraper City Forum, we can see that the construction workers are putting up a photo of the signature Apple logo!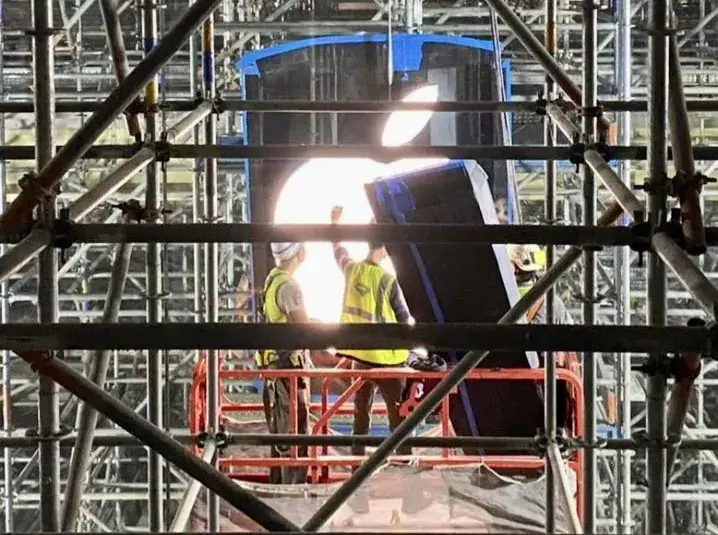 Apple Malaysia is now hiring for various position
While officials from Apple did not confirm the news of the opening of the Apple Store in Malaysia, a job hiring post from Apple's official website also started to make rounds on the internet.
Sape nak keja Apple Store Malaysia, ni Apple dah bukak vacancy. Apple ye. Bukan Machines, Switch dan sewaktu dengannya. Boleh rujuk https://t.co/hKO6N181Hs pic.twitter.com/1ZaCxriplJ

— Nazri Ishak 🇲🇾 (@techsupremo) December 15, 2022
In a hiring post, we can see that the California-based technology company is now doing massive hiring with over 11 positions available to apply for.
The available job positions include:
Managers
Senior Managers
Store Leaders
Operation Experts
Business Pros
Business Experts
Technical Specialists
Creative staff
Genius Bar staff.
Judging from the job requirement, Apple seems to focus more on the soft skills of the individuals as there aren't any specific requirements for educational background or work experience.
Read also: 20yo Malaysian's photos get featured on Apple, Here are 10 amazing photos taken by him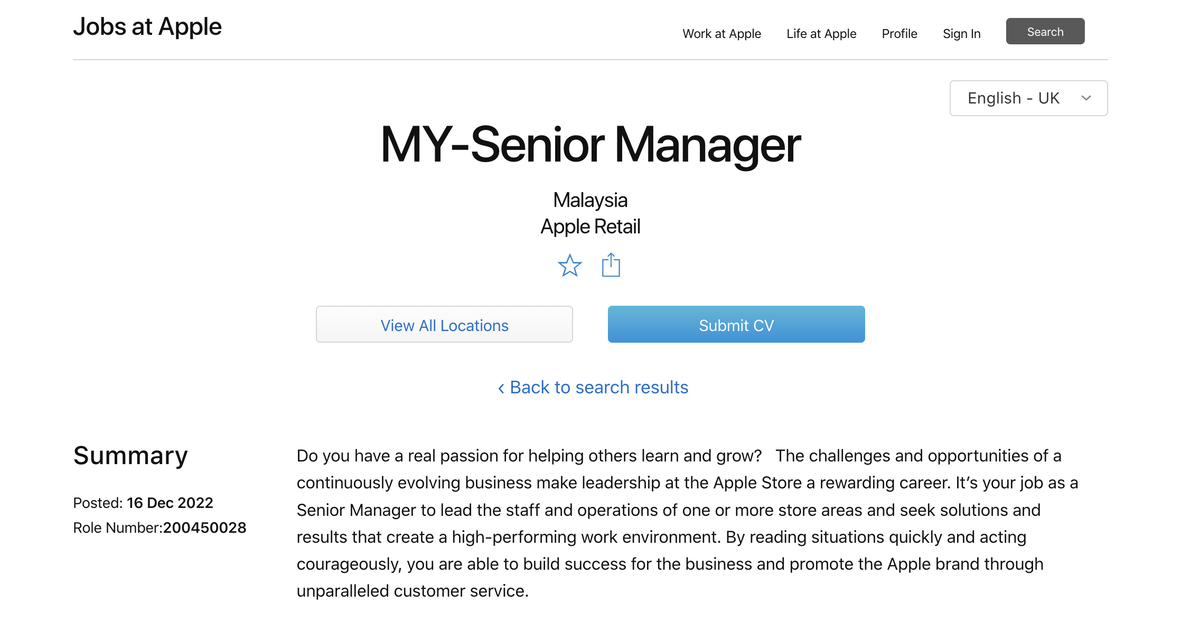 It is also speculated that Apple has plans to physically expand its influence in Malaysia as the job positions are stated for 'various locations within Malaysia', indicating that there might be more than one Apple Store in Malaysia.
First outlet is rumoured to be at Tun Razak Exchange (TRX)
Rumours of the first Apple Store in Malaysia have been circulating as far back as 2021, when we saw news that Tun Razak Exchange (TRX) was in talks with Apple to open its first flagship store at the 70-acre development.
If you are interested in the job application, you can also click here to know more.
---
It's unrelated to the article but here's our brand-new podcast – Talk Je Lah!
---