Pakatan Harapan president Anwar Ibrahim and Perikatan Nasional president Muhyiddin have been summoned for an audience with the king at 4:30 pm today.
It is also understood that PDRM have arrived at Anwar's office and is currently on his way to Istana Negara.
Istana Negara says no MP has a simple majority to be appointed Prime Minister.
Therefore, the leaders of Pakatan Harapan and Perikatan Nasional have been summoned to the palace for an audience with the king at 4:30pm today.
Received notification about latest GE15 developments
According to the statement, Istana Negara has received notification regarding the coalition of political parties after the 15th General Election (GE15) for the formation of a new government from the leaders of the coalition that have a large number of parliamentary seats.
Along with the notification, the heads of political parties and coalitions of political parties also submitted the nomination of the future Prime Minister of Malaysia to the Istana Negara as requested with the cooperation of the Speaker of the House of Representatives.
Appointment will be carried out by the King
"Further to the acceptance of the nomination of the Prime Minister, the confirmation process of the Prime Minister candidate who obtained the trust of the majority of members of the Dewan Rakyat have been carried out by the king."
"Since no member of the Dewan Rakyat has simple majority, His Majesty has given his consent for the leaders of the coalition of Pakatan Harapan and Perikatan Nasional for an audience at 4.30 pm this afternoon at Istana Negara."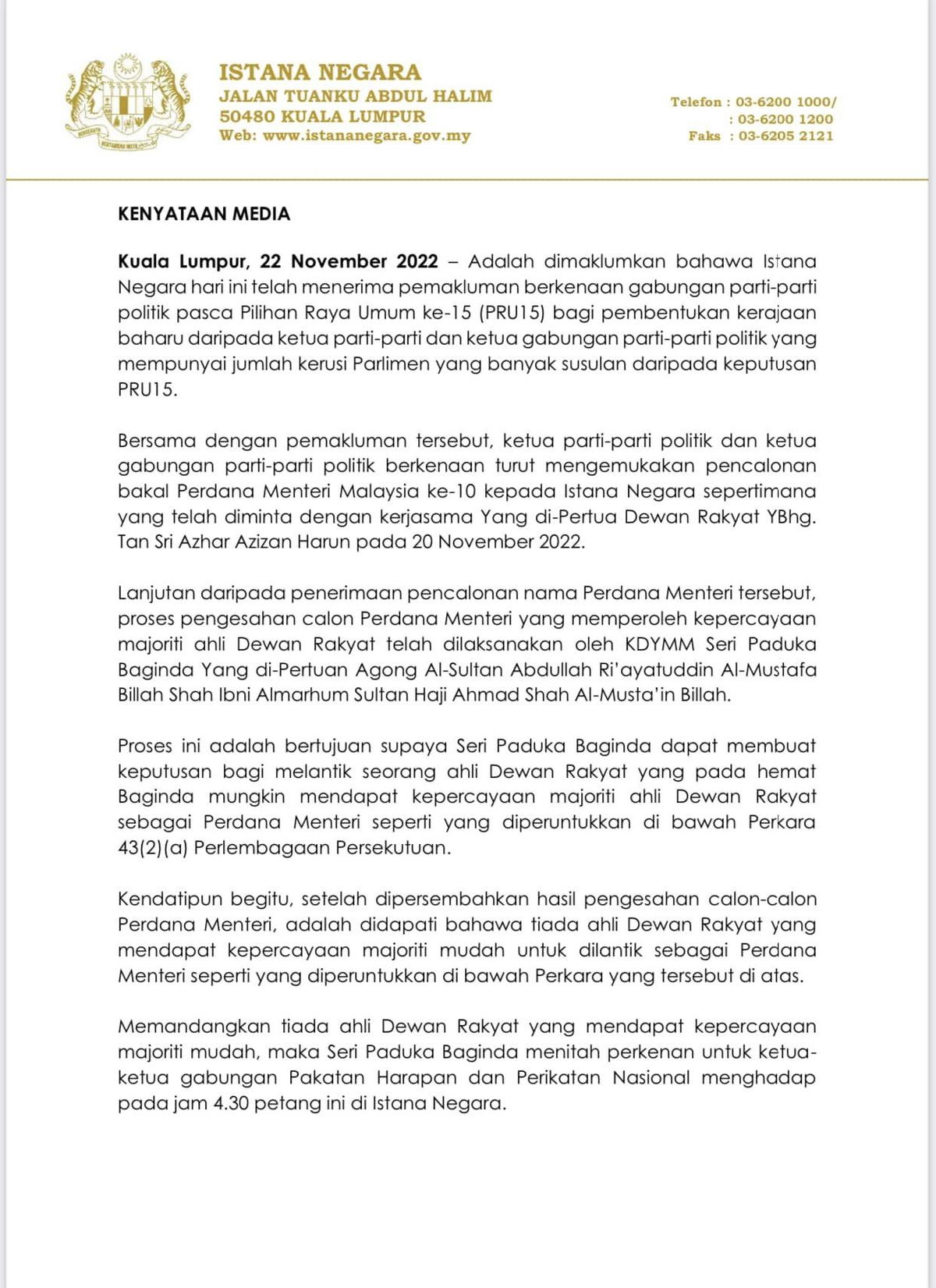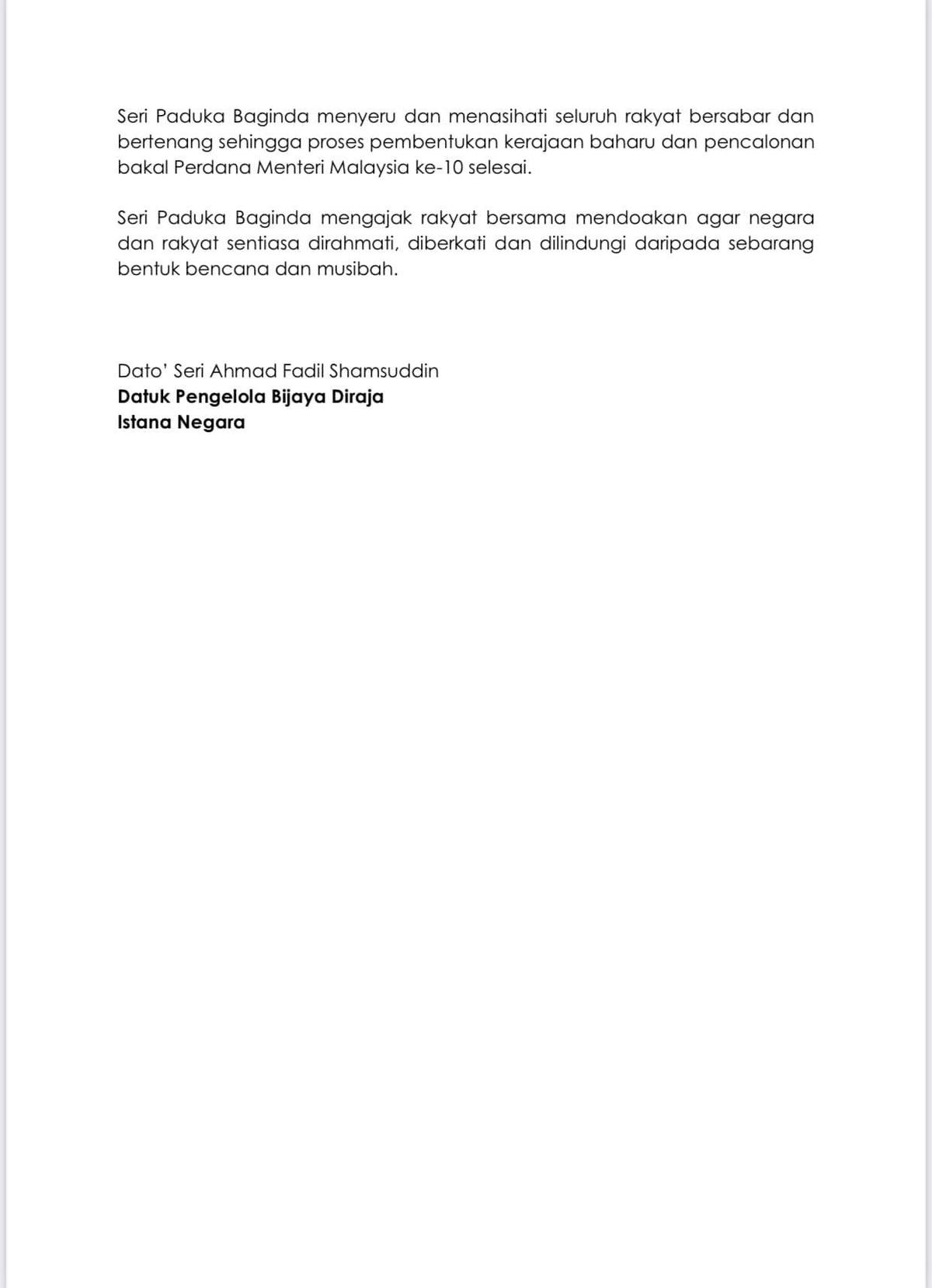 MORE TO FOLLOW
---
It's unrelated to the article but here's our brand-new podcast – Talk Je Lah!
---