A petition which was launched on the website Change.org supporting Opposition leader Anwar Ibrahim as the 10th Prime Minister of Malaysia has gathered more than 80K signatures at the time of writing.
The petition was launched yesterday (Nov 20) by Mimi Wong, who wrote in the description that Malaysians wanted a "clean, fair and efficient government who do not play the racial or religion card".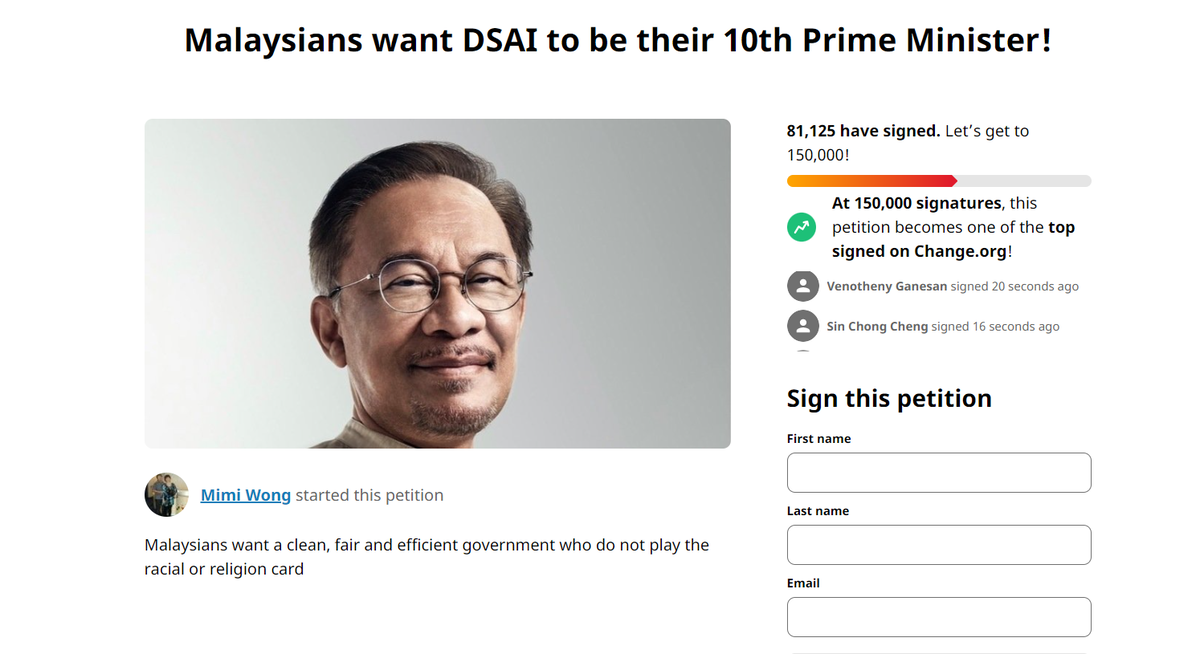 Anwar: 'I have the numbers'
Following the conclusion of GE15, Anwar has reiterated that he has the majority to form the next government.
Neither coalition has secured a simple majority of 112 seats to form of government on their own, which has since led to a mad scramble primarily between PH and PN in declaring that they have the numbers.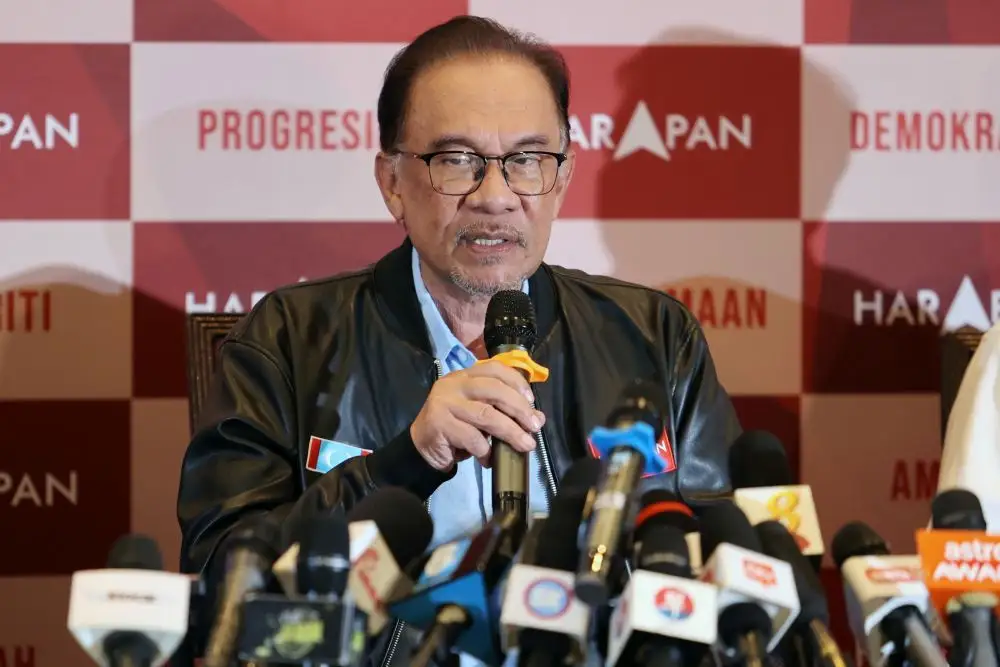 PH, along with MUDA currently holds a total of 82 seats.
Next is PN (73), Barisan Nasional (30), GPS (22), Gabungan Rakyat Sabah (6), Warisan (3), Parti Bangsa Malaysia (1) and two independents.
Who will be PM?
Yesterday, Gabungan Parti Sarawak (GPS) chairman Abang Johari Openg announced that the party will form the government with PN, BN, and Gabungan Rakyat Sabah (GRS).
However, this was quickly denied by BN chairman Ahmad Zahid Hamidi, who said that there were no plans to do so.
Malaysiakini also reported that PH and BN are expected to meet at the Seri Pacific Hotel today at 10am before the 2pm deadline set by the Yang di-Pertuan Agong for prospective prime minister candidates to prove that they have a majority.
However, no further details were given as to what the meeting is about.
MORE TO FOLLOW.
Read more GE15 news here:
---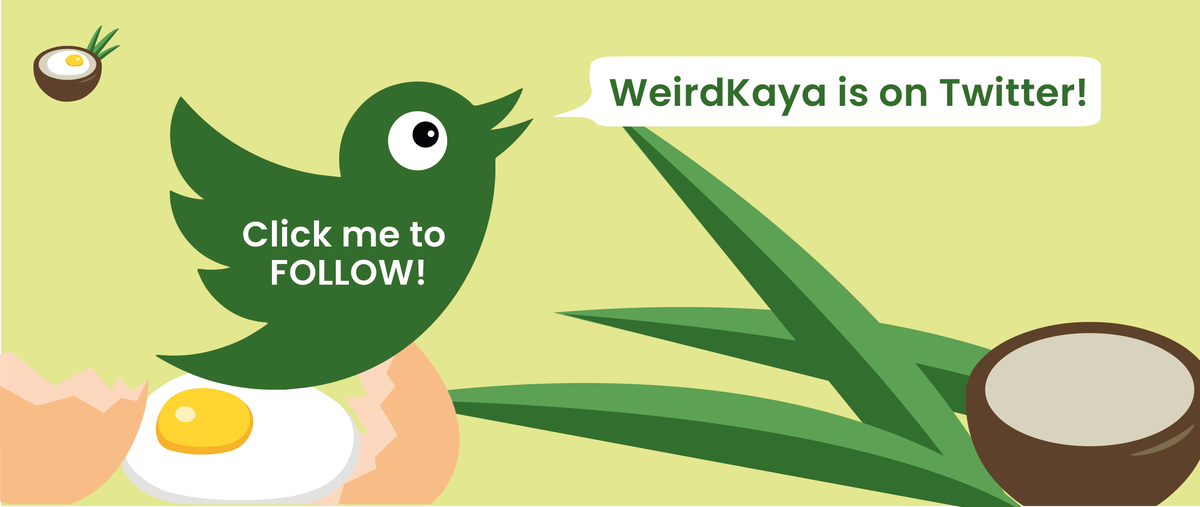 ---