Gabungan Parti Sarawak (GPS) will be forming a coalition with Perikatan Nasional (PN), Barisan Nasional (BN) and Gabungan Rakyat Sabah (GRS) in order to form the next government, reported FMT.
According to GRS chairman Abang Johari Openg, he said that this was done in order to form a stable government as soon as possible.
This comes after PN chaiman Muhyiddin Yassin posted on Facebook that he and PAS president Hadi Awang met up with Johari to discuss about forming the Federal government.
Currently, there is no single coalition that is able to form the government on their own.
PH, along with MUDA currently holds a total of 82 seats.
Next is PN (73), Barisan Nasional (30), GPS (22), Gabungan Rakyat Sabah (6), Warisan (3), Parti Bangsa Malaysia (1) and two independents.
Read Johari's statement here: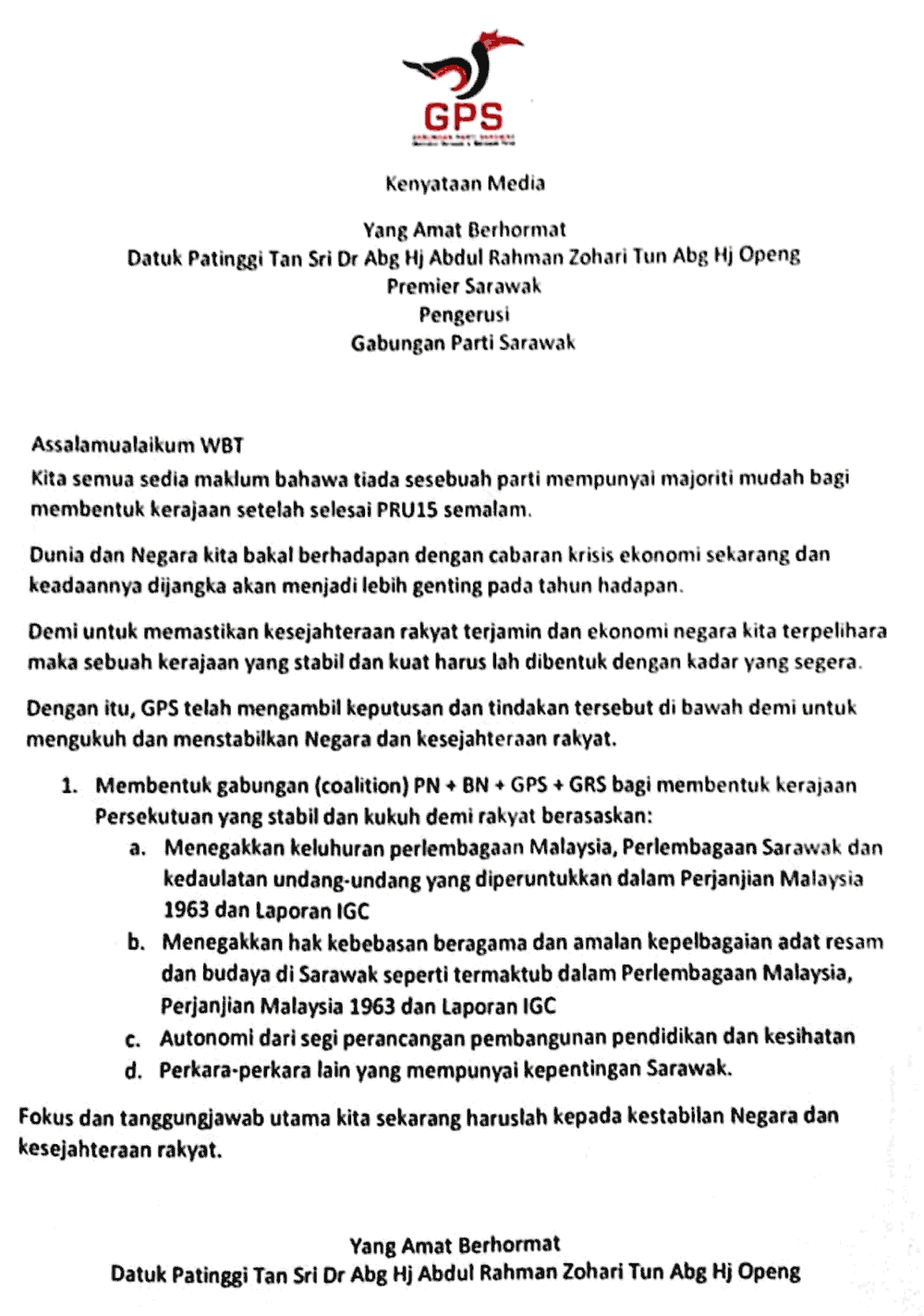 MORE TO FOLLOW.