In a multicultural country like Malaysia, we have seen citizens from all walks of life living peacefully on the same land and rendering help to those in need.
Bought Happy Meals for orphans
One of them was Syef Mecca, a 6-year-old boy who decided to sell off his beloved toys to raise funds and buy Happy Meals for several orphans.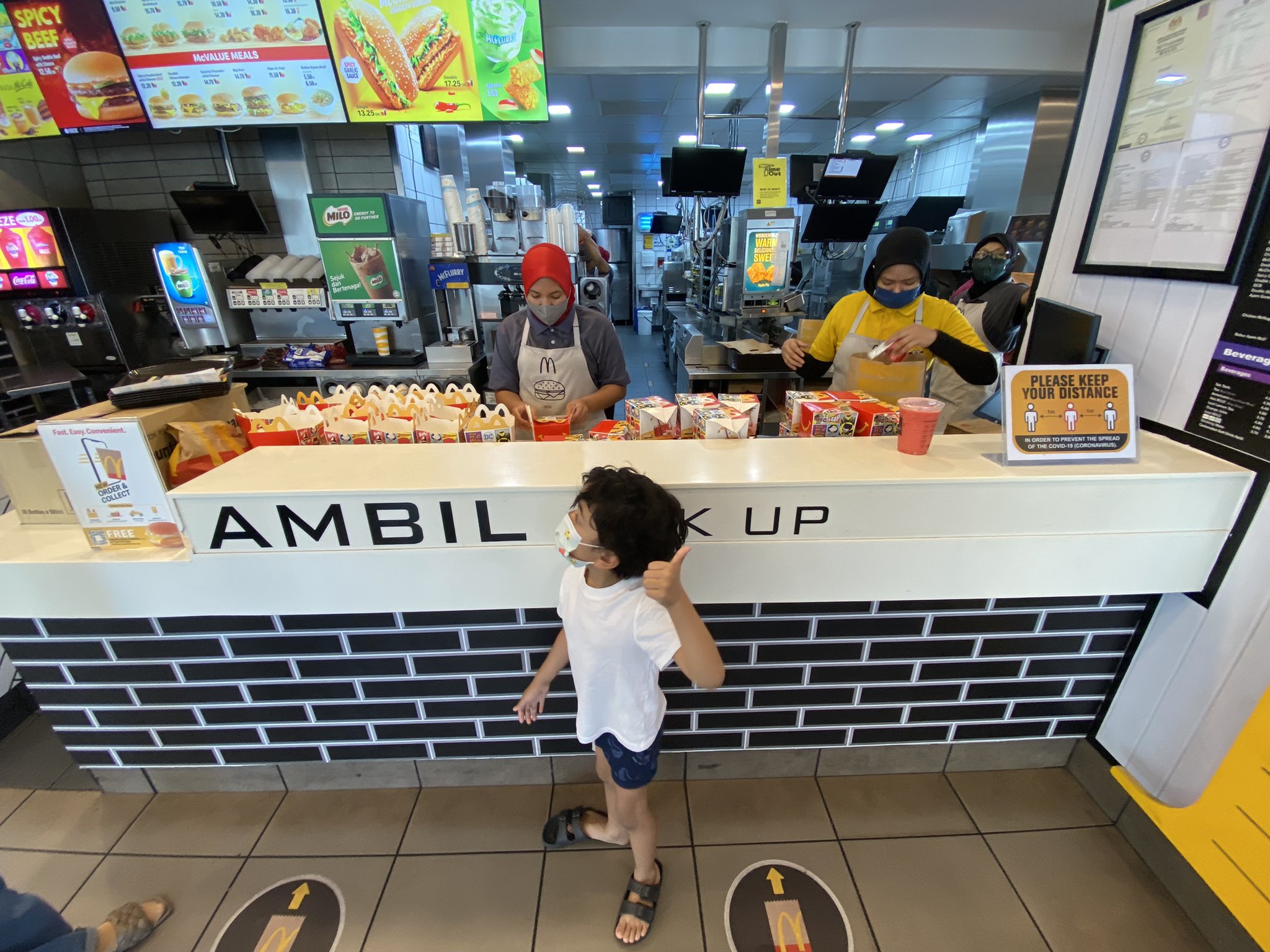 His mother @_weahxx also took to Twitter to share her son's kind gesture.
Sayf Mecca (6-year-old) sold his toys to treat the orphanage (35 people) with Happy Meals! Thanks to the aunty and uncle who supported him.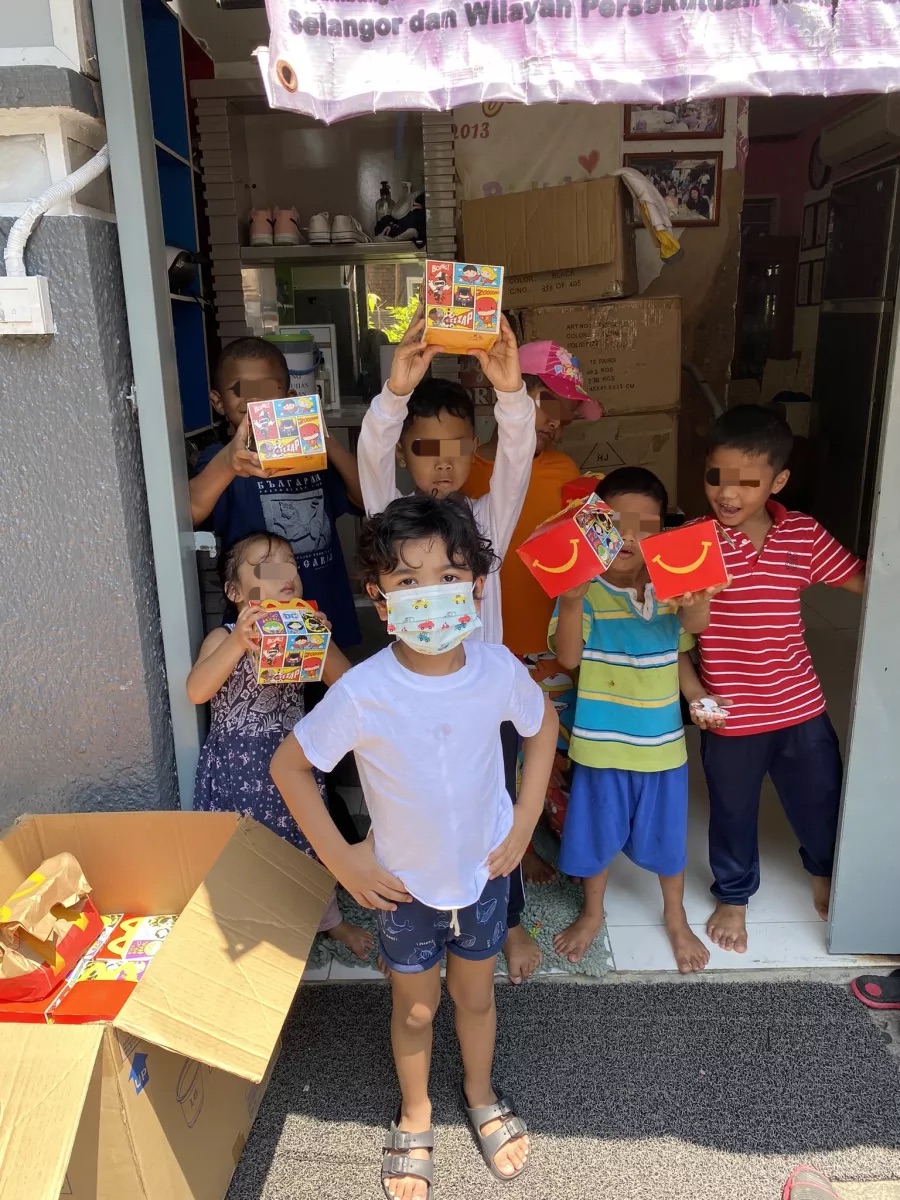 In a separate tweet, his mother wrote that he was extremely shy while giving out the meals. So cute!
Sayf malu malu masa bagi bagi kan happy meal. Haha sikit lagi jd YB @SyedSaddiq . Btw, Sayf Mecca decide nak belanja friends dia sebab dia tgk ada mascot mickey mouse dkat mcd minta sedekah so dia came out with idea nak jual toys and tlg less fortunate friends. pic.twitter.com/sXJsQsJhnf

— adawiyah (@_weahxx) March 27, 2022
She also revealed that Sayf came up with the idea of selling his toys after he saw a Mickey Mouse mascot at a McDonald's outlet.
Set up a small garage sale
Following that, Sayf also set up a garage sale selling his toys in front of his house in Ampang ranging from RM2 to RM5.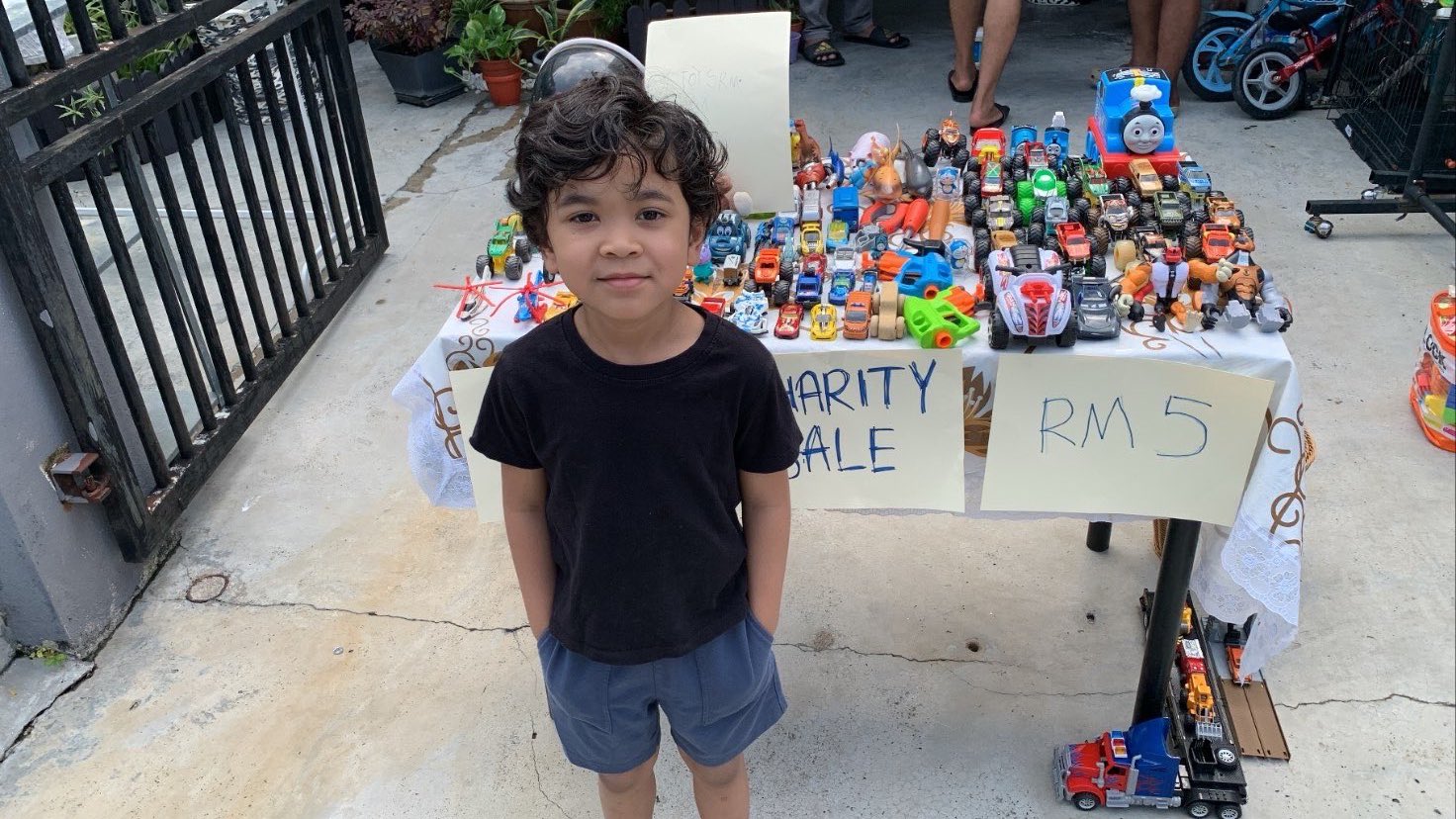 In a video shared by his mother, we can see Syaf stacking up his toys all across the table and showed no regrets in selling it off to brighten the days of the less fortunate.
March 27, 2022
'Kindness will go a long way'
Speaking to WeirdKaya, Sayf's mother said that although it was Syaf's first time selling his toys, he often asks his father to help those who are in need.
He is a kindhearted boy. Usually he would ask me or his dad for money to give to the less fortunate.
"Maybe he (was) inspired by his dad, Zulhelmey Isnin, who often donates money or buys extra food for the delivery guy or the security guard at our house," she said.
She also added that her husband even sold his Twitter account to raise funds for Palestine.
"He was happy when I told him that he went viral and was even shy about it," she told WeirdKaya.
Syaf's kind move has since received numerous compliments online, with over 9.1k likes and 3.8k shares garnered at the time of writing.
One wrote that Syaf's level of sharing was "ultra".

Another netizen said his kindness would go a long way and praised his mother for raising him well.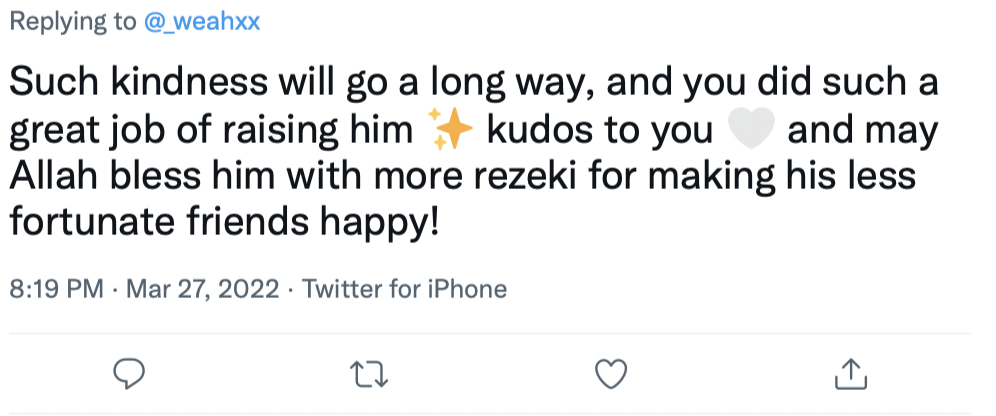 Another netizen thanked Sayf for his kind act for the orphans and wished him well.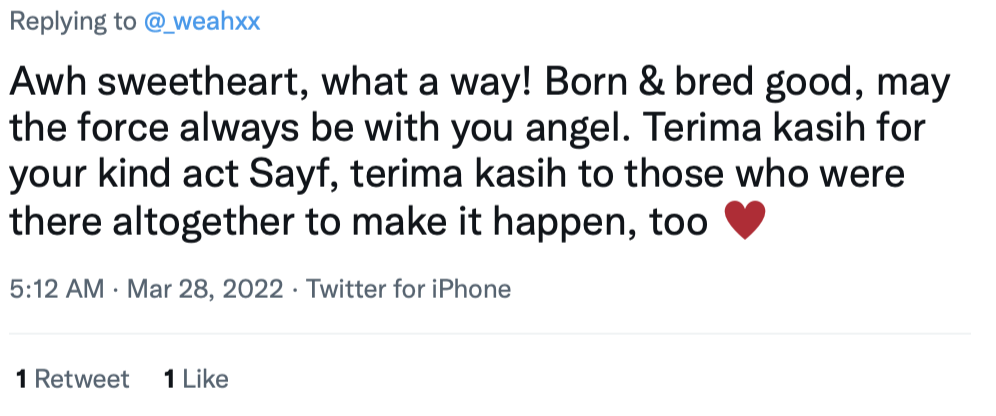 Keep up the good work Sayf! 🙂
---
It's unrelated to the article but here's our brand-new podcast – Talk Je Lah!
---
Cover Images via Twitter
Editor: Sarah Yeoh