Throughout the pandemic, we've seen soaring unemployment rates as many people have lost their jobs or are forced to close down their businesses to cut their losses.
As such, some have resorted to desperate and humbling measures to live another day, just like this uncle.
'Please put yourself in the uncle's shoes'
TikToker @MarkFirdausothmann recently uploaded a heartbreaking video of a man kneeling down in the middle of the road.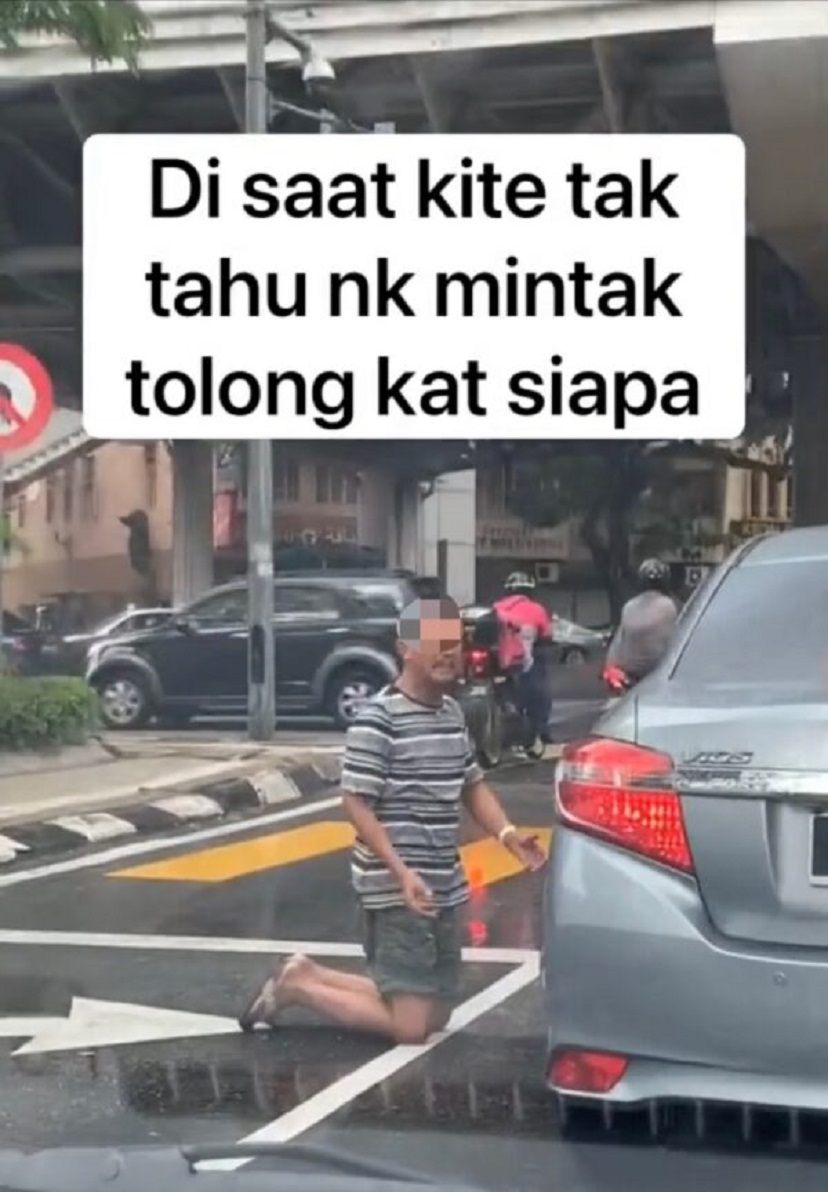 In the 45-second video, he could be seen pointing to his pocket to a driver waiting at the traffic light while bowing low to the ground to ask for donations.
However, the driver completely ignored him, which saddened Firdaus. He then decided to give a small donation to the man.
Firdaus urged the public to sympathize and think from the man's position as he had no one to turn to.
Begging for money was his last resort."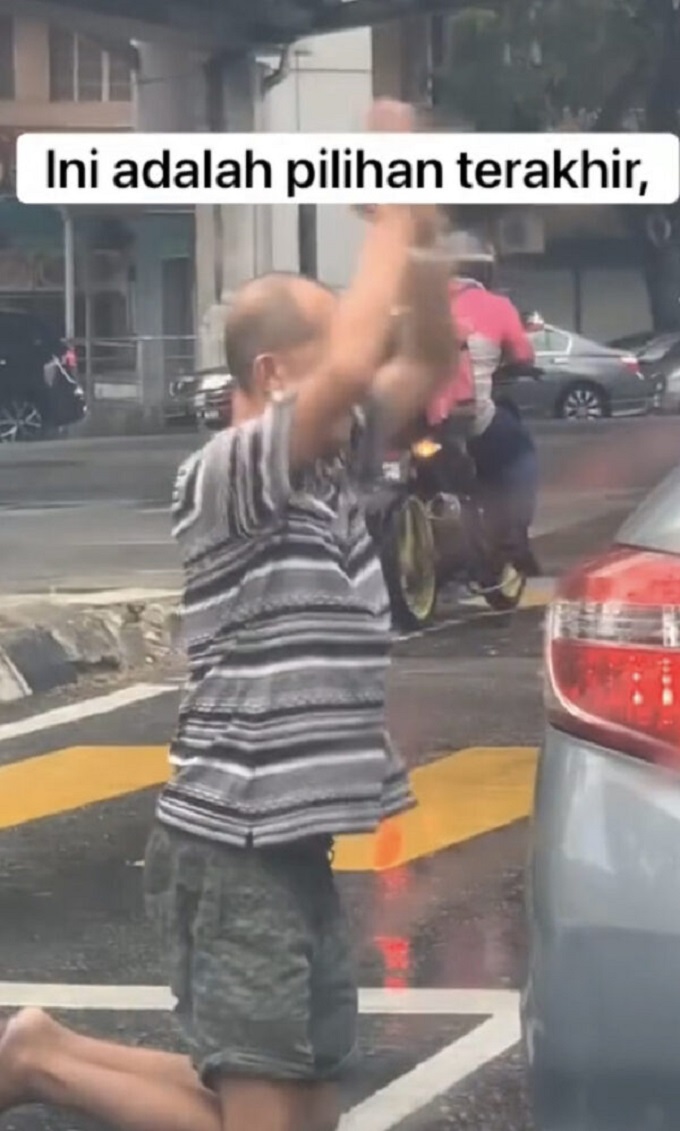 He also advised against judging one's past, saying that it shouldn't be an obstacle in helping others.
Yesterday is history, tomorrow is a mystery. So don't help someone based on their past. Sometimes a little help can help lessen the burden [of someone]."
At the end of the video, he gave RM5 to the uncle, who thanked him profusely for his kindness.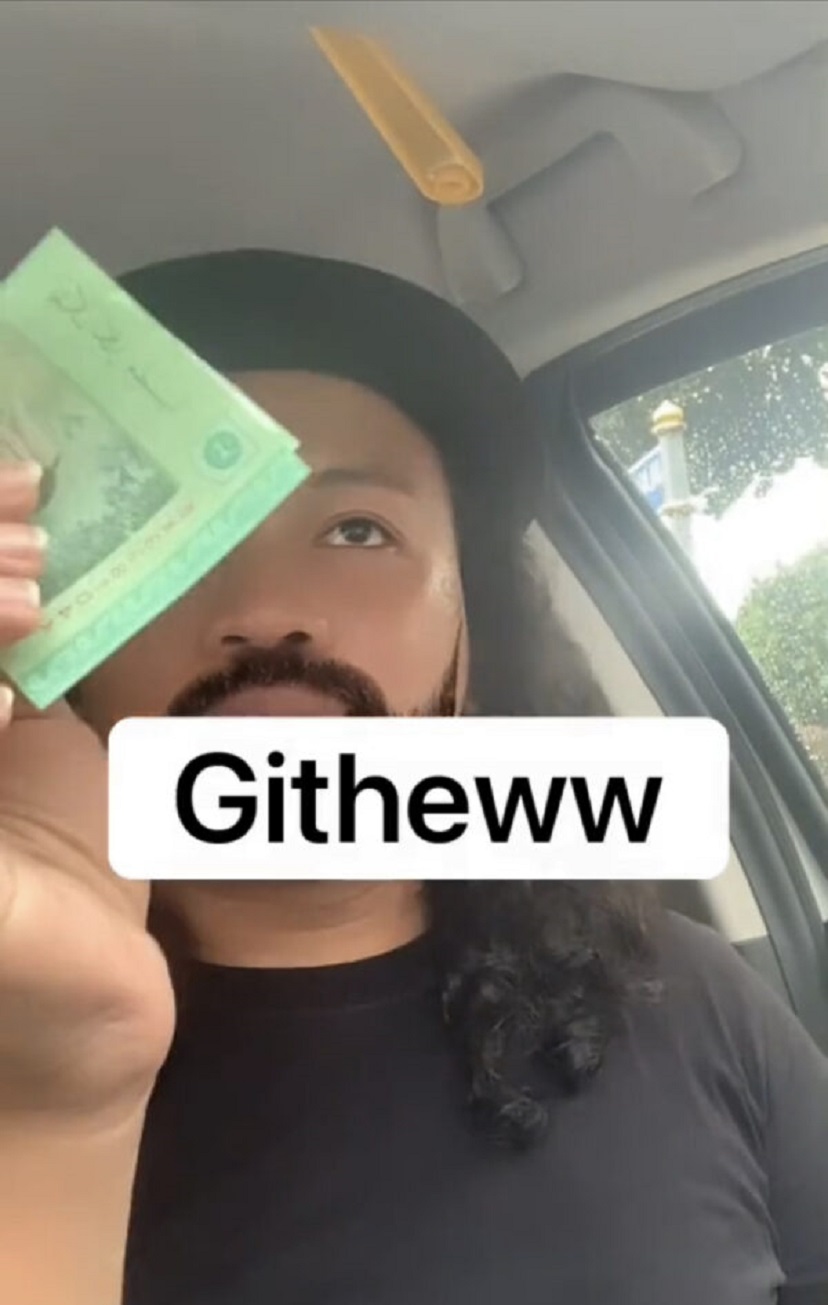 You can watch the video here:
Speaking to WeirdKaya, Firdaus said that the incident occurred on Thursday (Oct 7) at 3pm in front of a traffic light at Chow Kit.
He added that while he did not get a chance to speak to the man, but he still managed to hear a few pieces of advice from the latter.
Better to give than receive
The video has since garnered over 80k views and 160 comments at the time of writing, with many praising Firdaus for his kind heart.
While some casted doubt on the man's identity, many thanked Firdaus for lending a helping hand.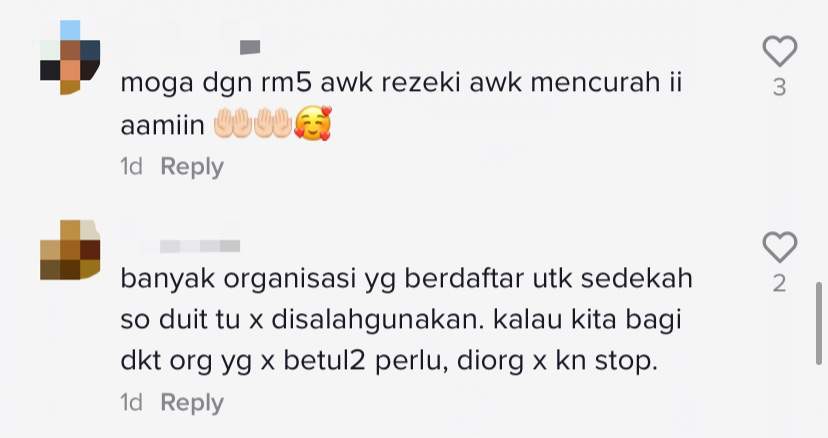 One netizen also advised others to stop judging if they were unwilling to help.

Another said that regardless of race and religion, it is always better to give than receive.

Another opined that some people's lives are dictated by fate, thus leading to financial hardship.

Read also:
---
It's unrelated to the article but here's our brand-new podcast – Talk Je Lah!
---