Last week, we reported of a 68-year-old 'atuk' working as a Grab delivery rider despite his age and physical health, garnering the sympathy of netizens who were eager to help him out.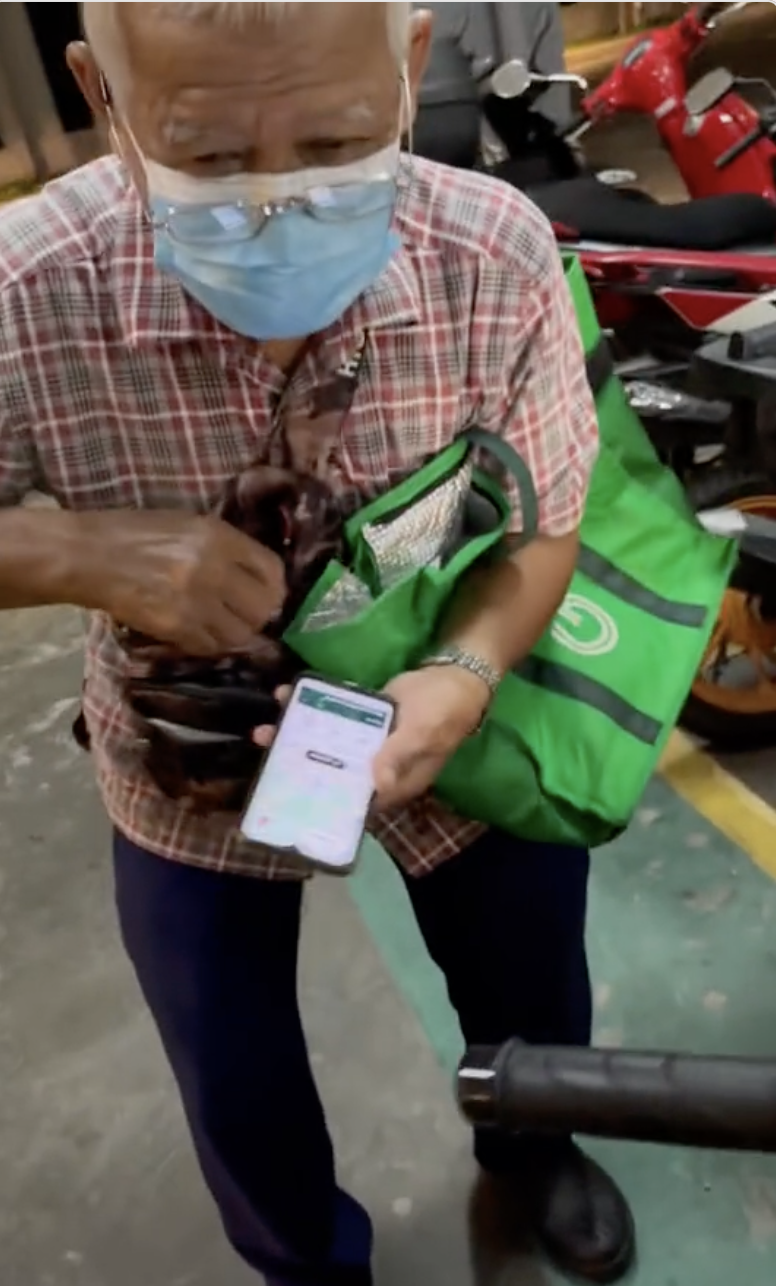 Read the article here: Help Wanted! Netizens Rally Together To Locate And Extend Help For 68-Year-Old 'Atuk' Grab Rider
On Friday (Nov 19), @hasifzul posted a video of the 'atuk' conversing with another delivery rider named Ashraf Danny who had filmed him previously.
'They don't want to work'
In the video, the old man, whose real name is Zakaria Abdul Wahab, revealed to Danny that he had two sons who refused to work, forcing him to become the sole breadwinner.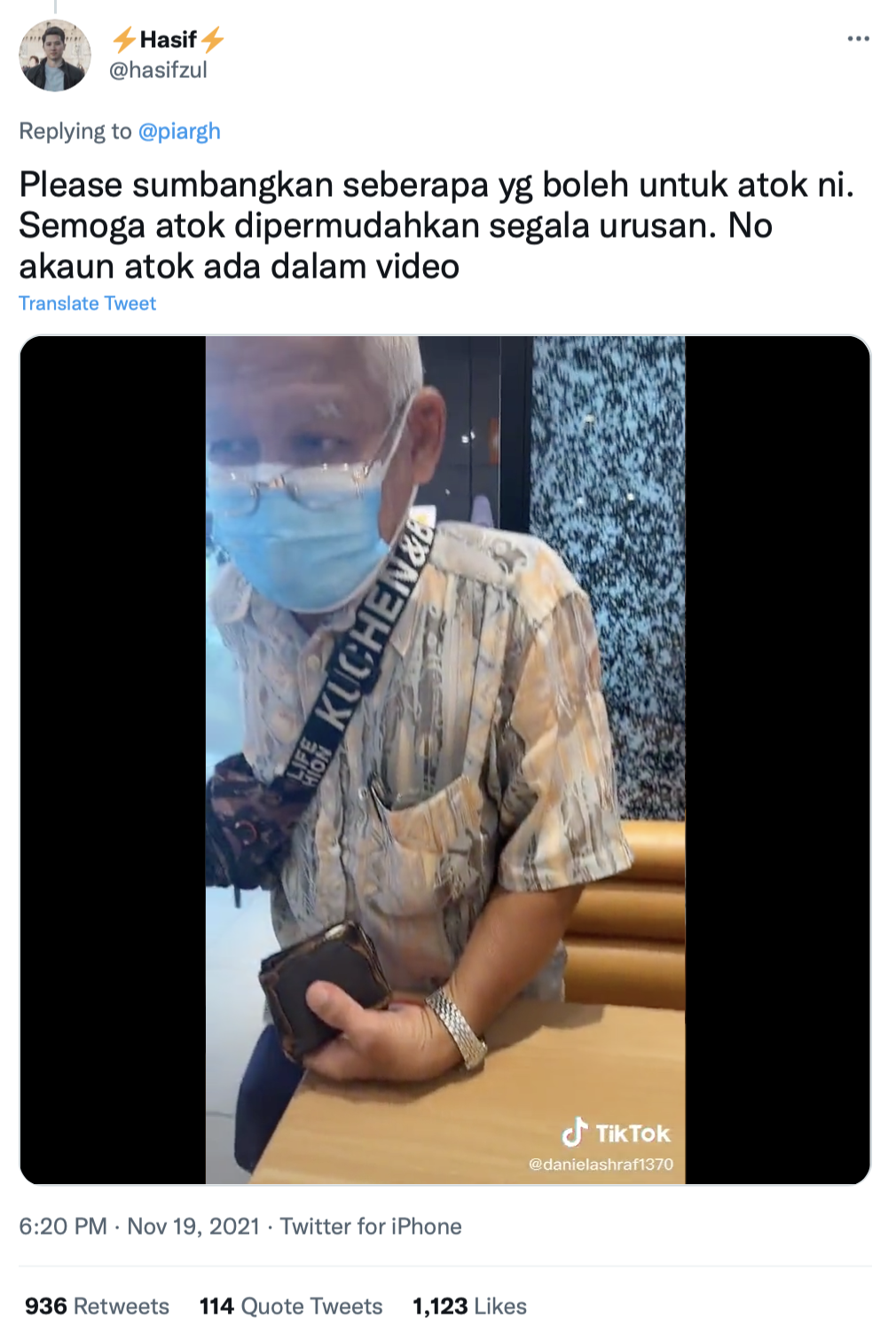 He even added that he had to buy cigarettes for his sons too. Say what?!
"My daughter is married, and I have two sons at home. I don't know why they don't want to work.
You can watch the full video here.
'Shame on you!'
The video has since gained 50k views and 1,123 likes at the time of writing.
Netizens were left shocked and enraged by Zakaria's sons' irresponsibility and laziness, with many questioning why they didn't want to get a job.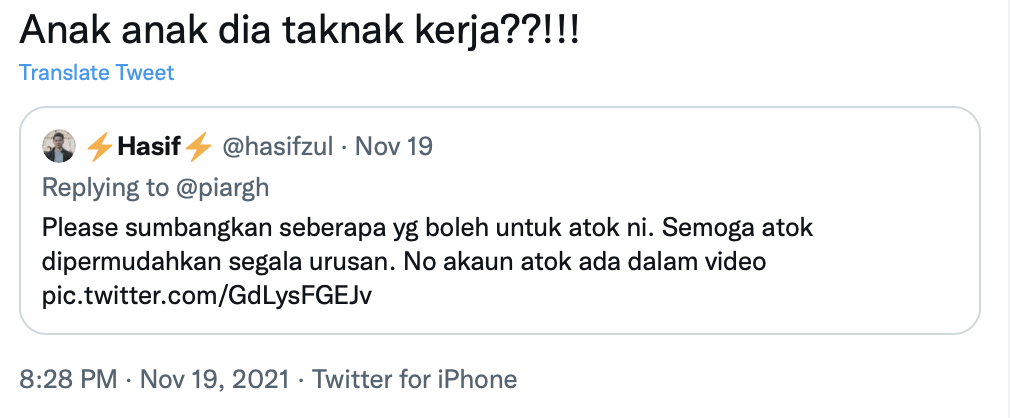 Some also expressed their sympathy for the old man's plight.

Another remarked that Zakaria wasn't in a good physical condition and called his sons out for their despicable actions.
Shame on you for letting your father work at this age!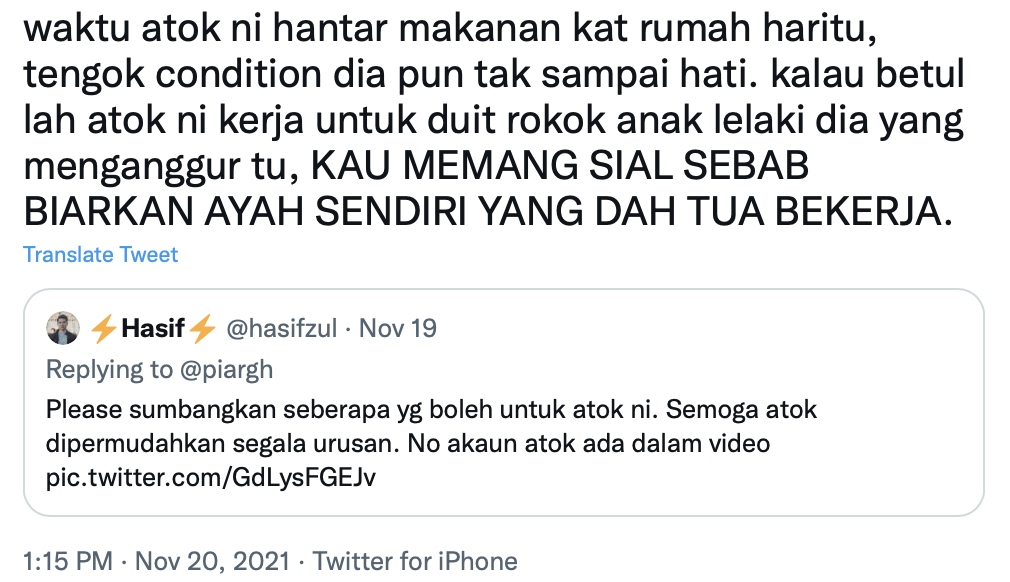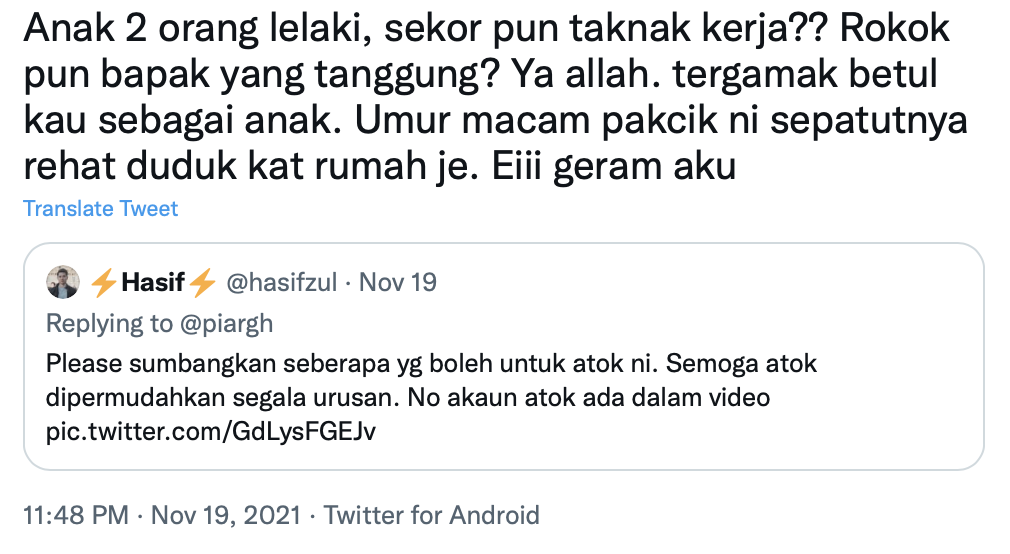 One sarcastically questioned whether Zakaria's sons were 'unwell' enough to let him work as a delivery rider.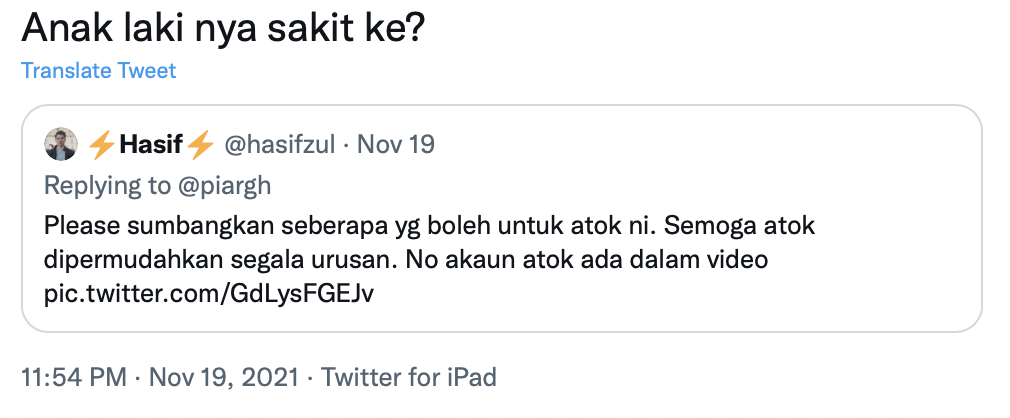 What do you think? Comment below and let us know!
---
It's unrelated to the article but here's our brand-new podcast – Talk Je Lah!
---
Cover Images via Twitter
Editor: Sarah Yeoh