In a recent incident at the Tuas Second Link, four Singapore-registered Porsche sports cars were observed skipping the queue to enter Singapore on last Sunday (Oct 15) at around 2:30 pm.
The luxury vehicles, however, were later spotted heading back towards Johor, leading many to speculate that the drivers were instructed to return due to their queue-jumping behavior.
4 Porsche cars skip queue at Tuas second link
The incident, captured on a dashcam and later shared on the SG Road Vigilante – SGRV Facebook page, showcased the audacious moves of the four Porsche vehicles – two blue, one grey, and one white.
The footage revealed that the grey Porsche initially crossed the double white line from the left-most bus lane to the adjacent car lane.
At the same time, a blue Porsche pulled up next to the grey one, causing a brief halt in traffic to allow the blue Porsche to move ahead.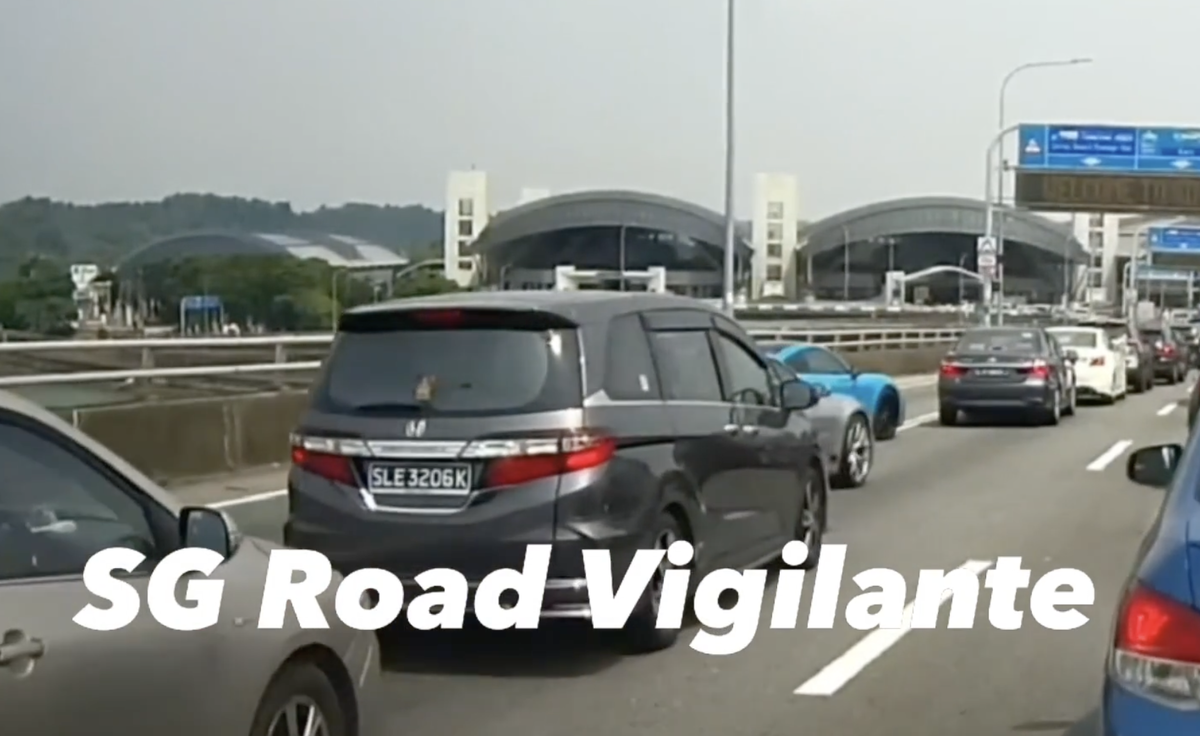 Subsequently, these two Porsches did not line up directly behind the preceding vehicle. Instead, they created a gap, enabling the other two Porsches to join them.
Read also: Passenger Of SG-Registered Car Blocks Traffic With His Body To Help It 'Cut Lane' At Johor-SG Causeway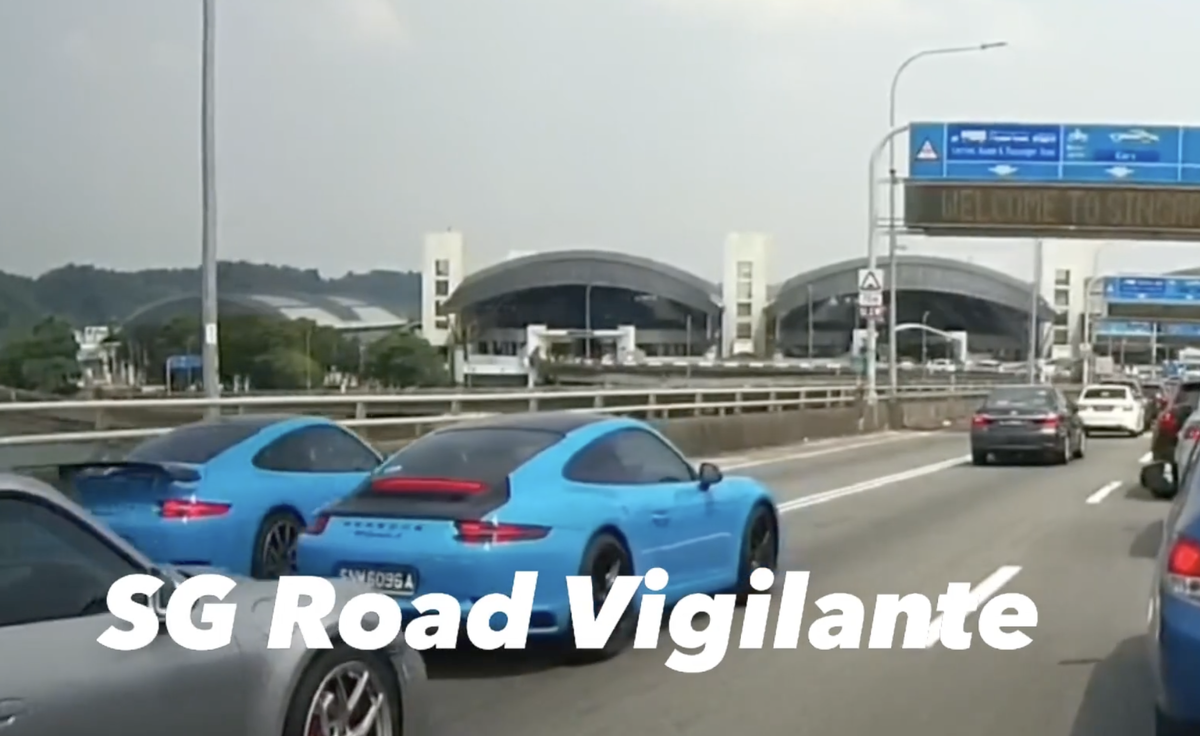 Consequently, all four cars were seen in a line, attempting to enter Singapore.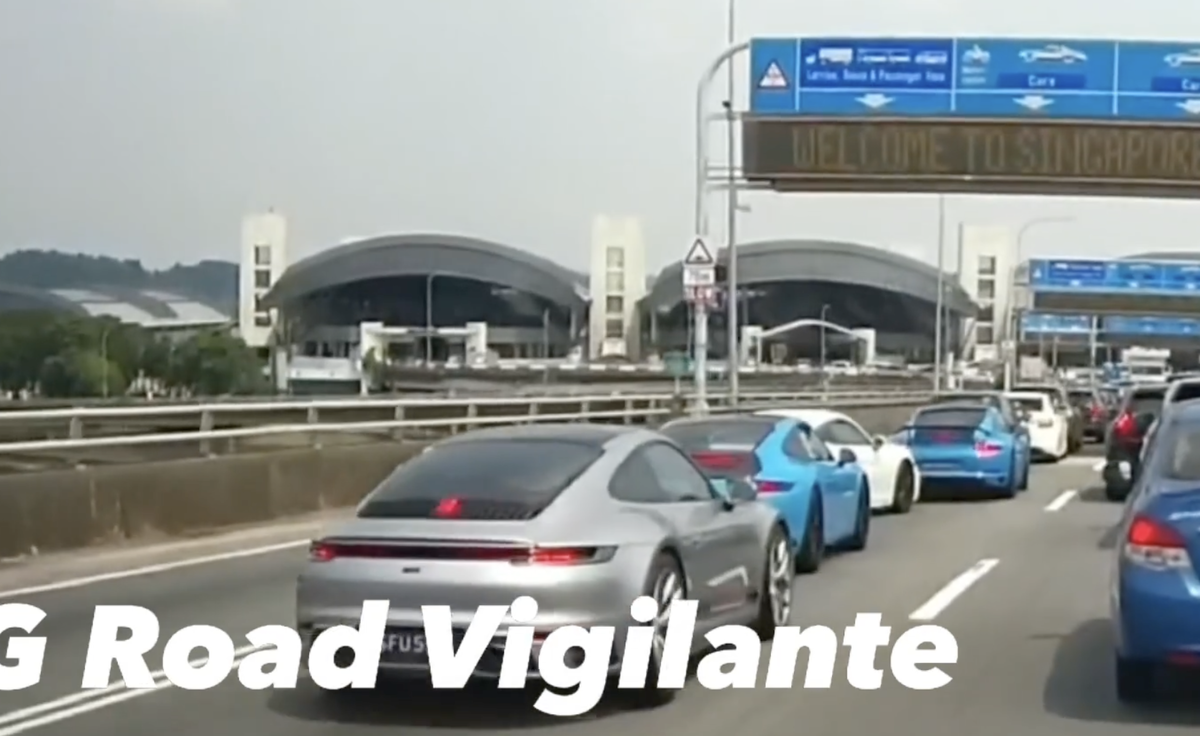 However, the story took a twist when the same video showed the four Porsches making a U-turn on the Tuas Second Link, heading back towards Malaysia.
One of the Porsche car owners also rolled down the window and waved to the other Porsche car owners behind to express their gratitude.
"All 4 were sent packing to u-turn and to queue up again," the caption wrote.
Netizens praise authorities for swift action
Public reaction to the video was overwhelmingly positive towards the immigration authorities.
Many lauded them for ensuring that the queue-jumpers had to rejoin the line, emphasizing that such actions would discourage potential queue-cutters in the future.
Some also praised the authorities for the swift action.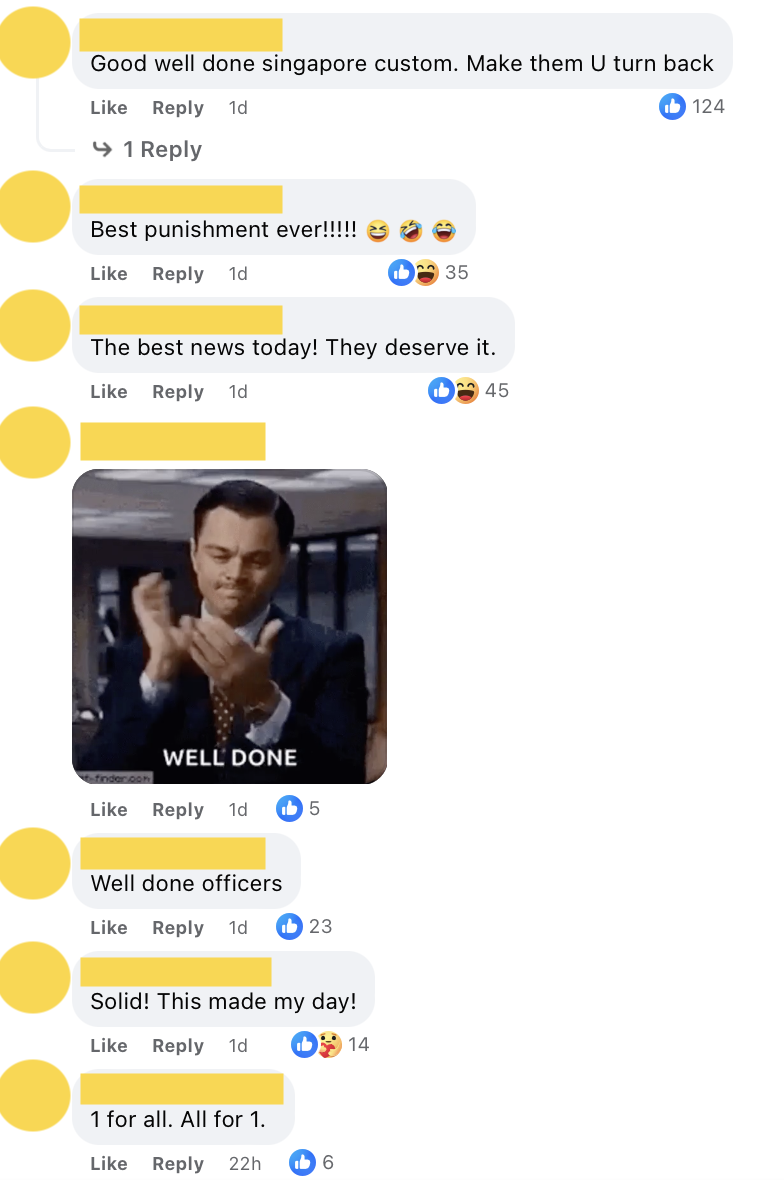 ---
---
---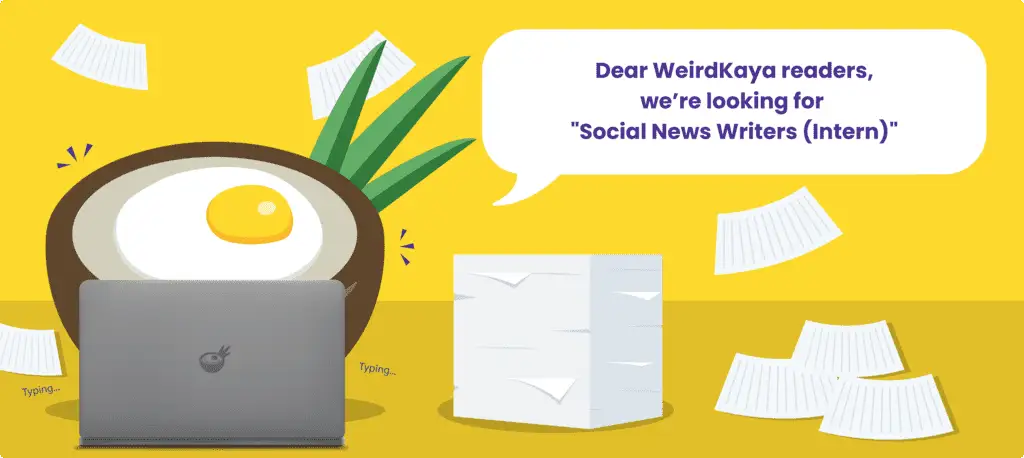 ---